Sverre Fehn and the Territorial Eye
This text is adapted from an abstract to Erika Brandl's short paper which she presented last year at the 'Nordic Nature: Art, Ecology, Landscape' conference in Bergen.
Architectural histories of Norway have been inexorably tied to landscape and localism, framed as the romantic wedlock of nature and the built form. Perhaps the country's most renowned architect, the late Sverre Fehn, is taken to be the paradigmatic figure of a generation of Nordic architects who understood the outdoors, at times overwhelming in its drama, as primarily expressed within and through buildings. Throughout the last century, this object-oriented attitude was the accepted orthodoxy—solidity, shelter, rootedness, worlds of sublime light, and wood and stone. These design inclinations suggest a natural aesthetic that strengthens canon tropes and narratives of the architectural North.
Fehn's early drawing works—sketches and studies of buildings on site; mappings, landscape paintings of sorts—reveal an identification with nature that differs from these tropes and narratives. In these drawings, architecture does not frame or mimic its mystical surroundings. Rather, the architecture is depicted in a way that suggests something like an 'ontological equivalence', one which allows for a beneficial difference between human and nonhuman systems. Here I place Fehn in a conceptual conversation with the ecologist Arne Næss, who coined the term 'deep ecology'. These two Norwegians were contemporaries, but apparently never met, and had no dialogue. Re-examining Fehn's sketches of buildings and territories through Næss' insights into self-identification, kinship and mutuality, formal translation, and 'joyful sharing', could be the beginning of a fertile relational change in the (architectural) world.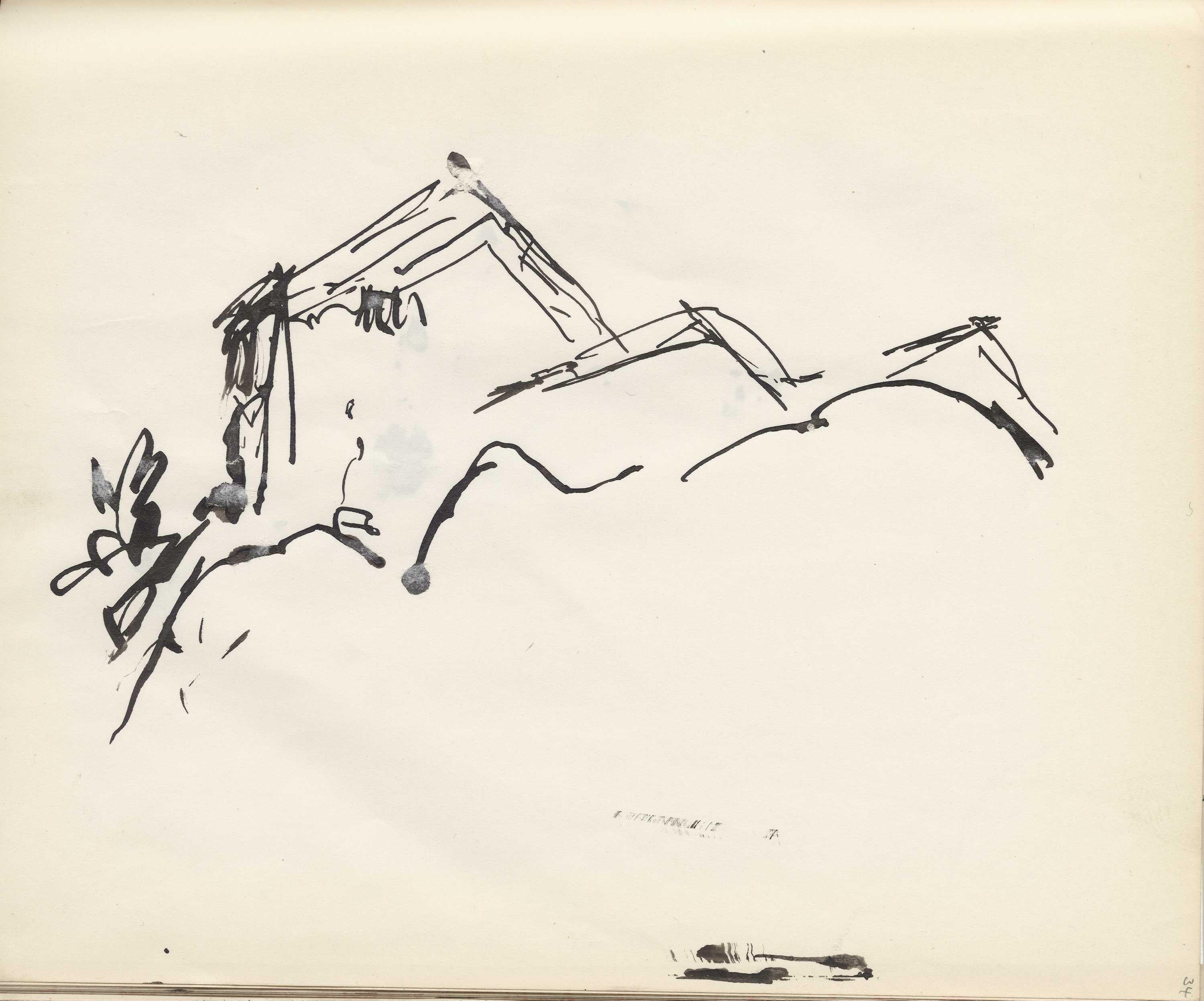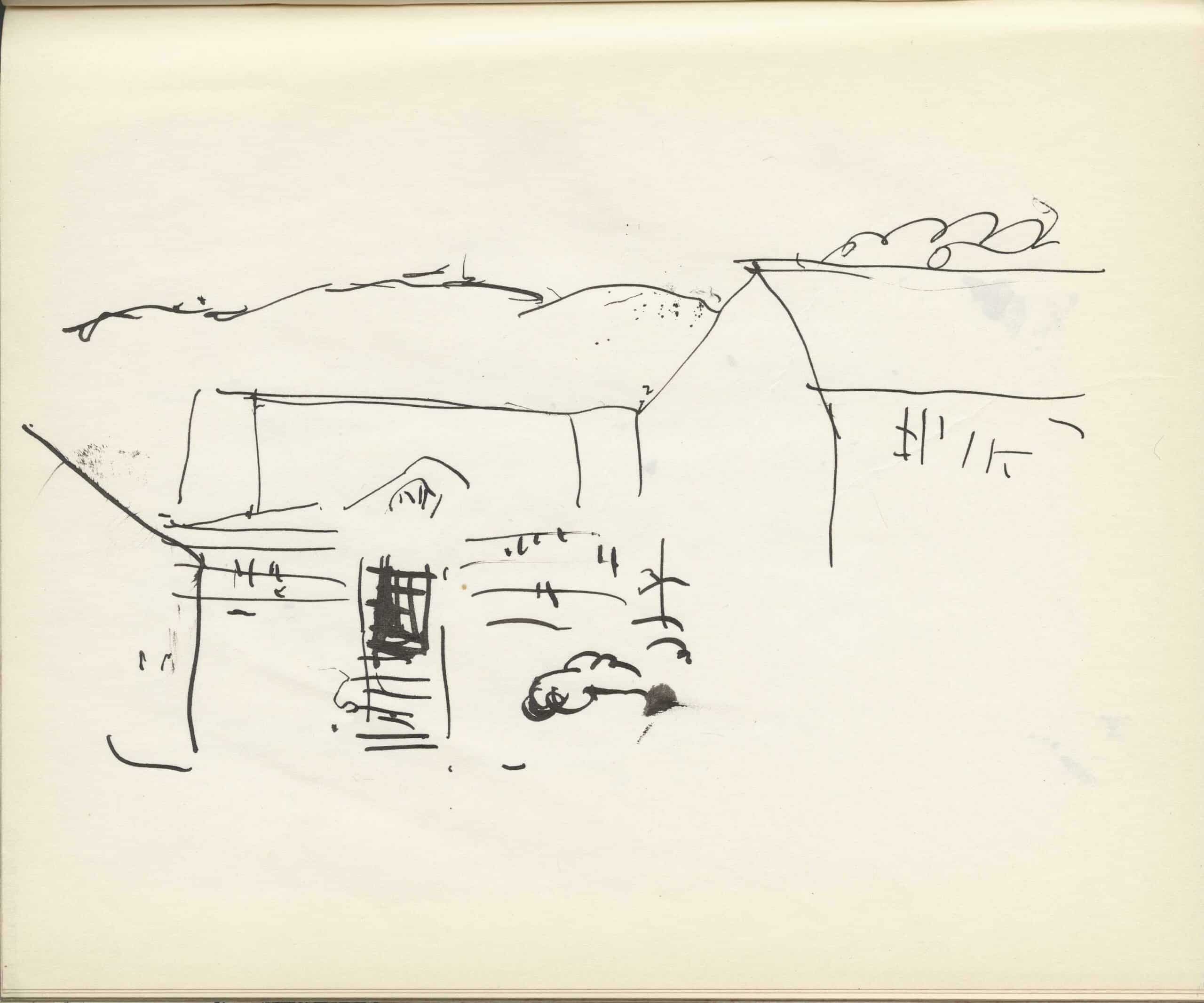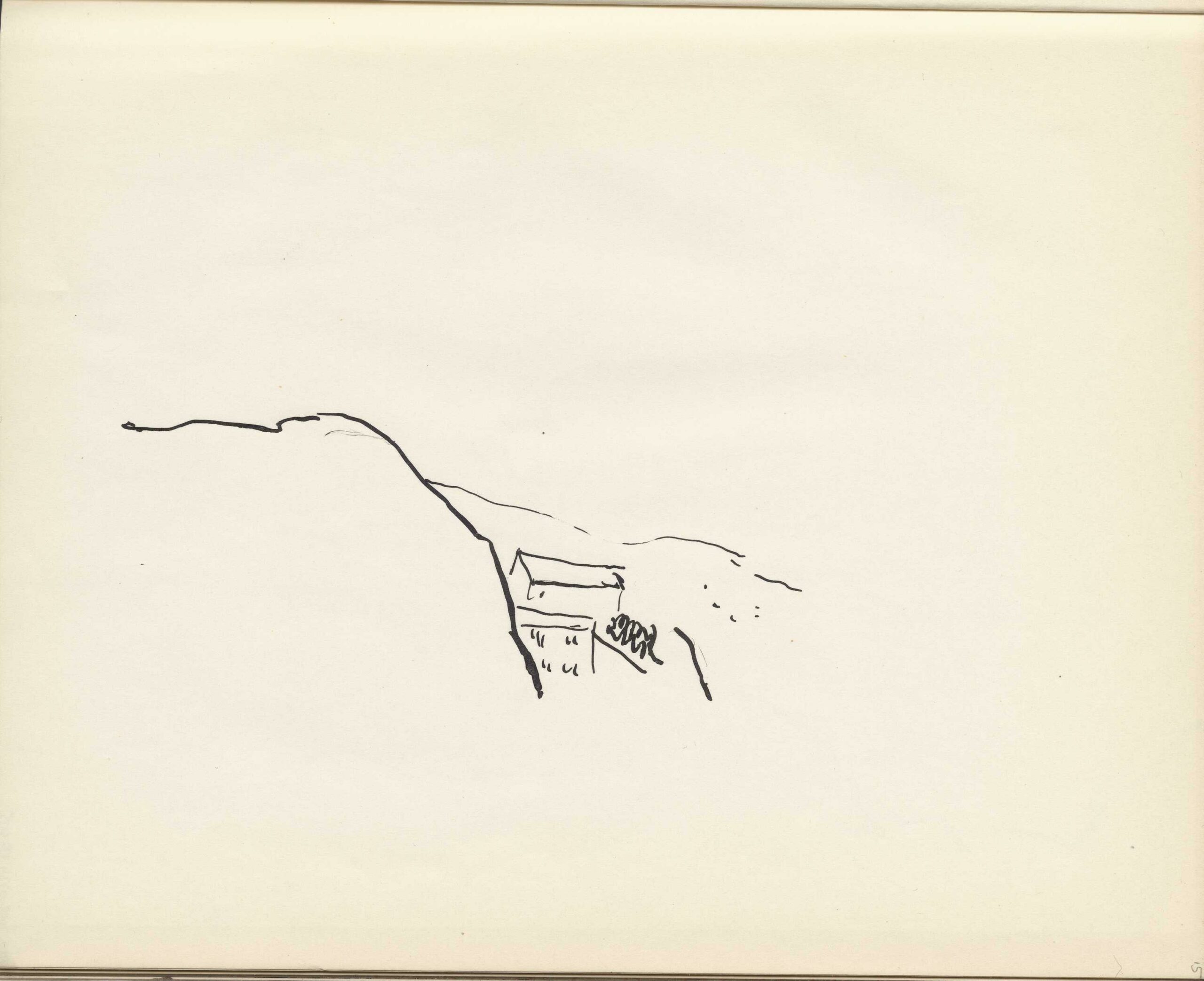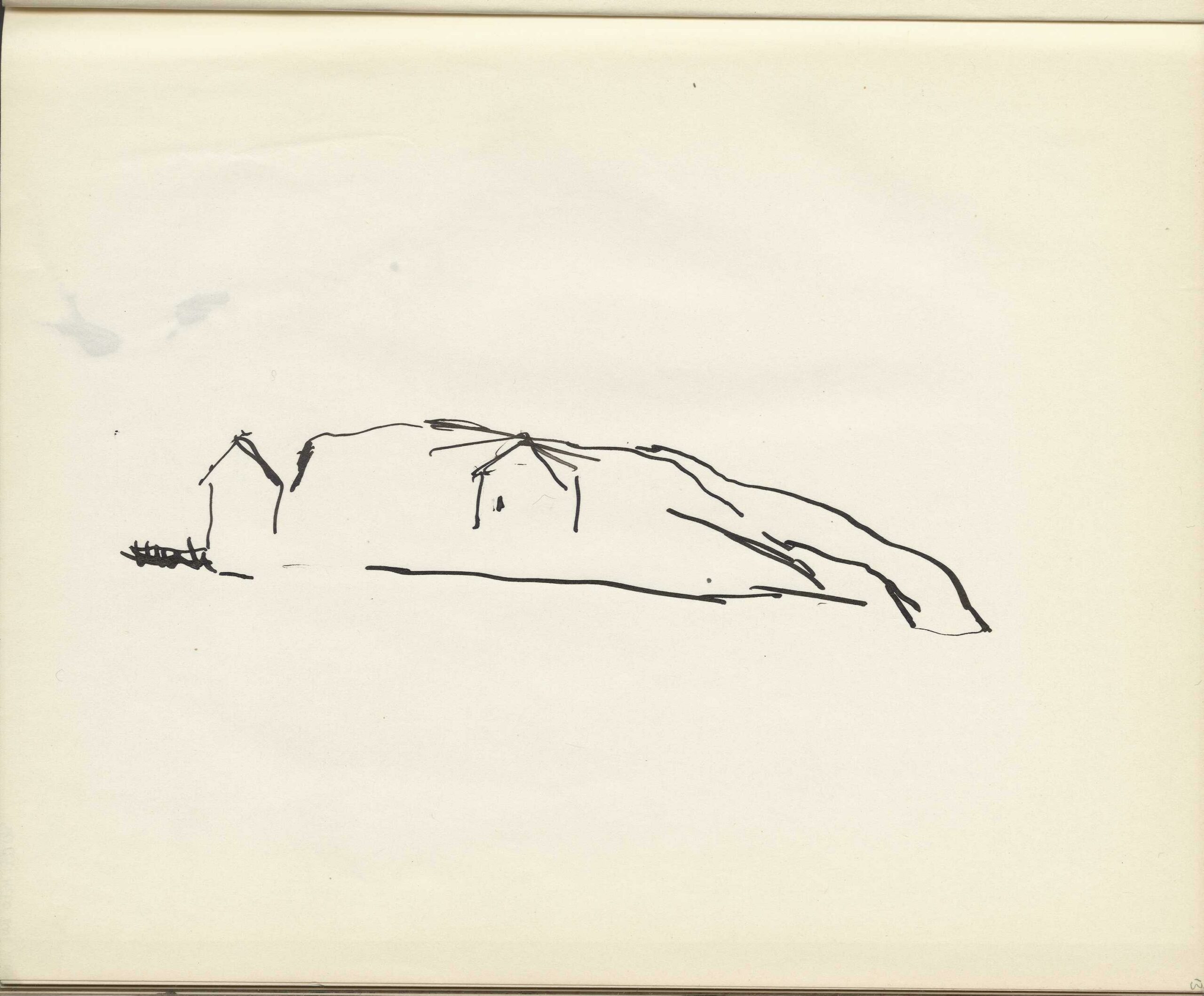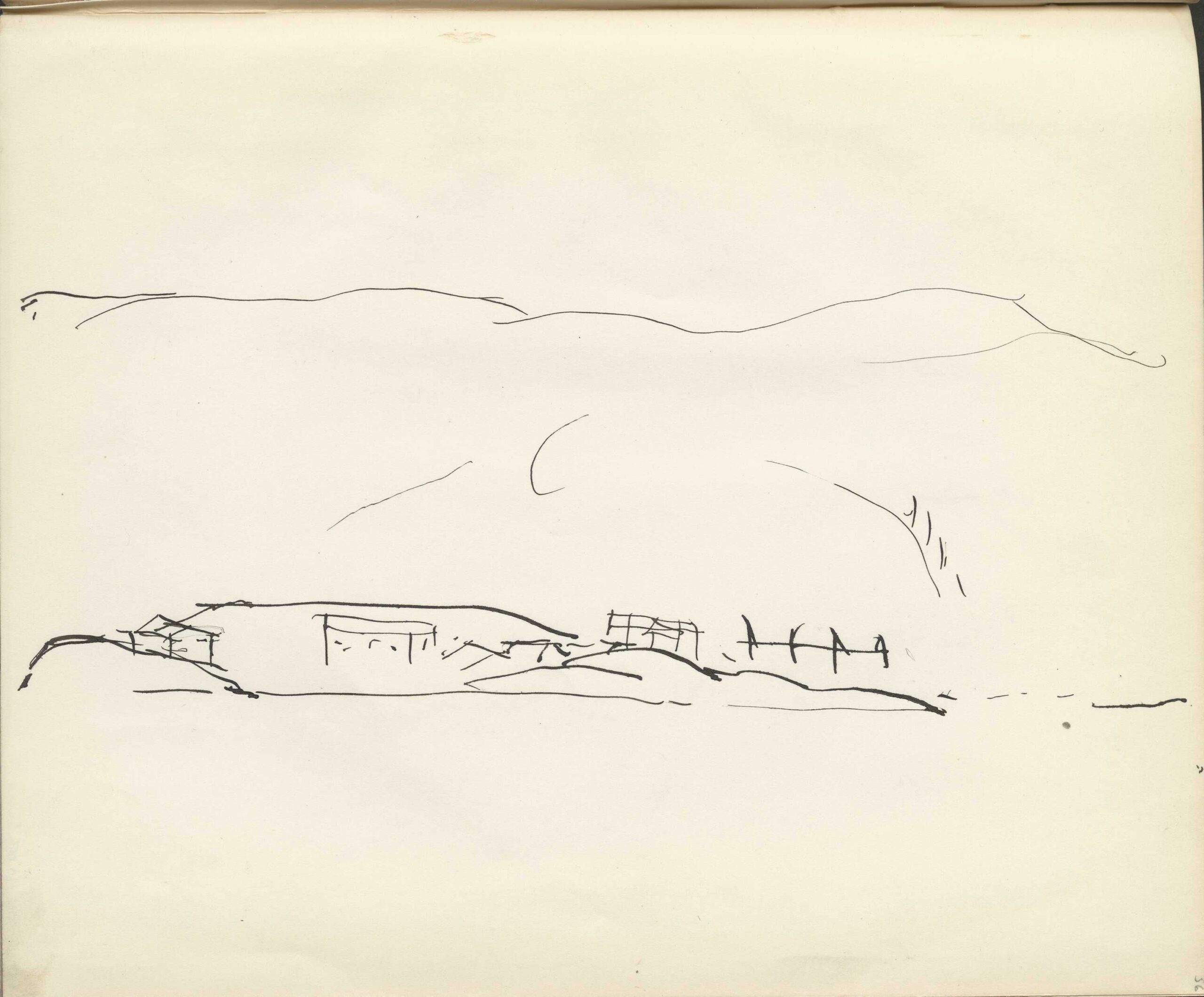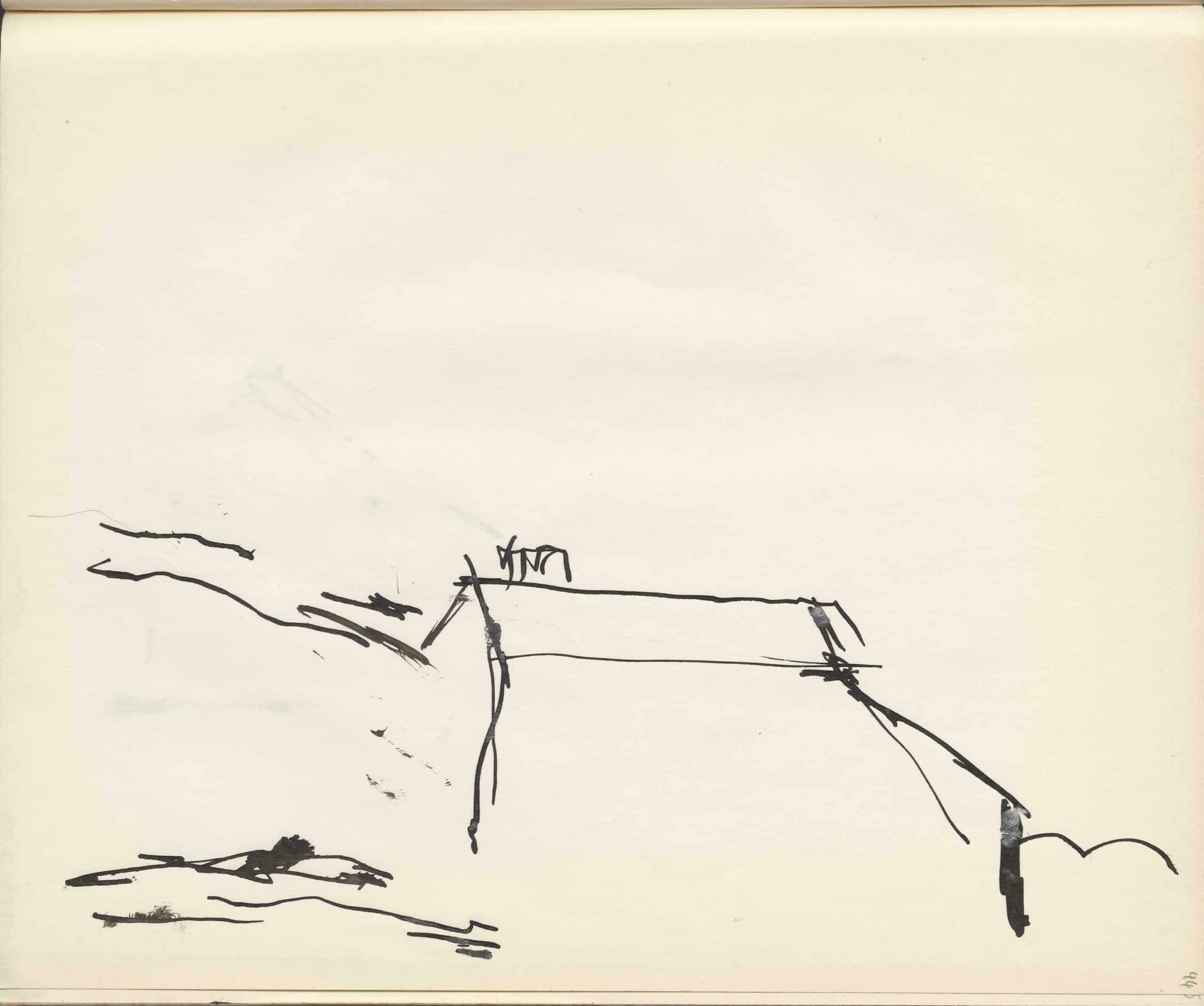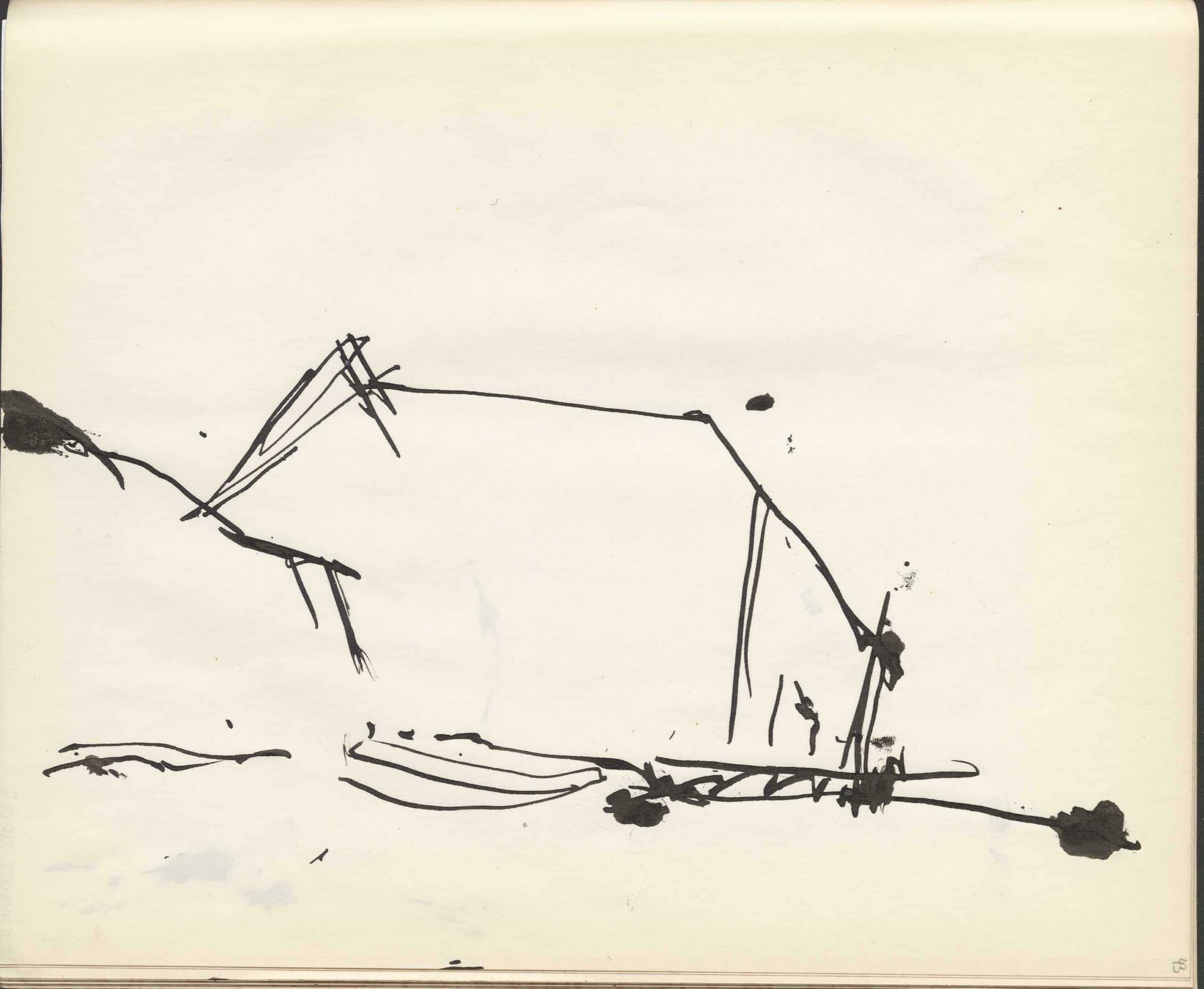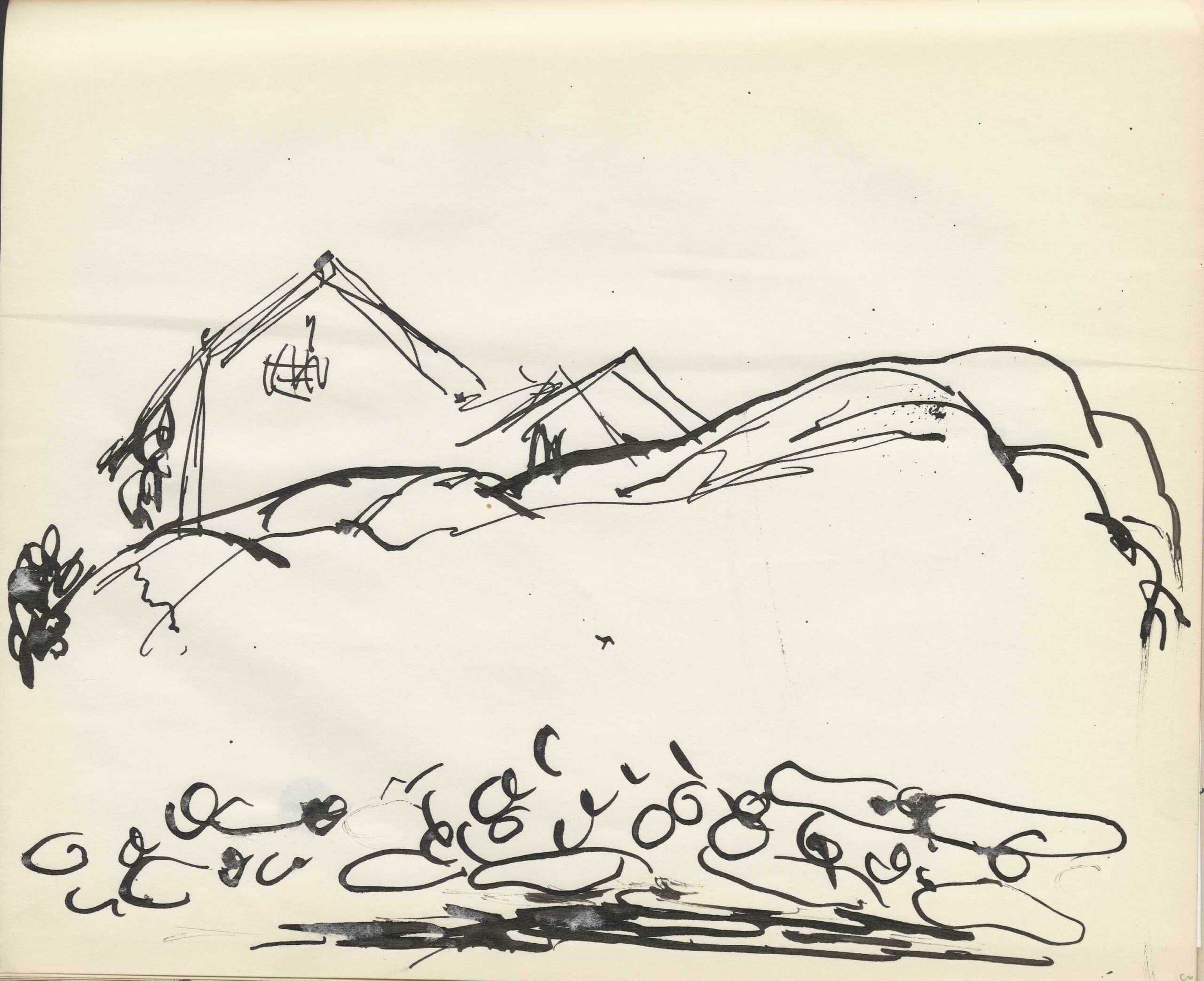 Sverre Fehn's landscape studies are held in the Nasjonalmuseet for kunst, arkitektur og design's architecture collection. Published here with the additional permission of Sverre Fehn's estate.