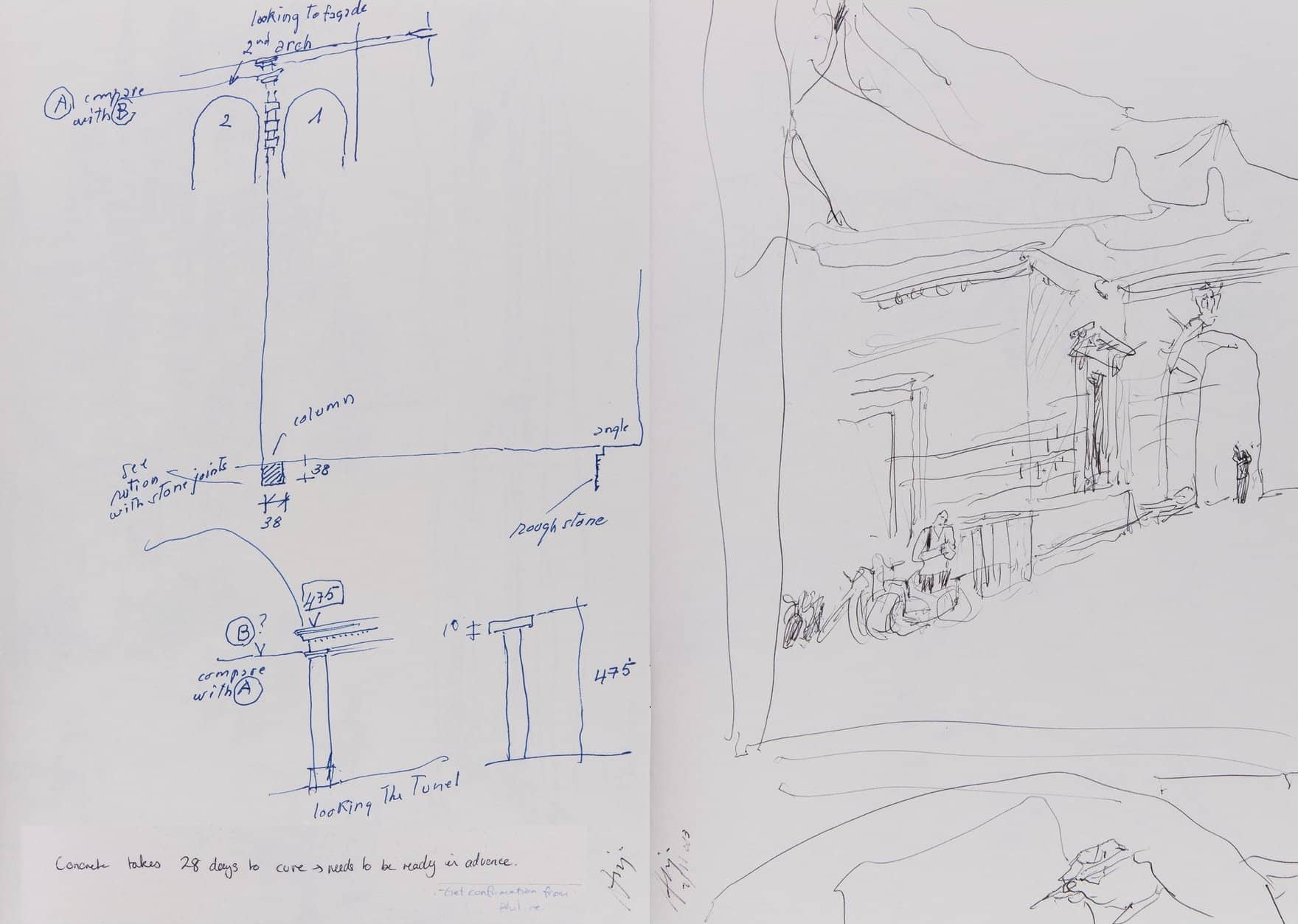 The following text is excepted from an interview with Kate Goodwin, in: Sensing Spaces, Architecture Reimagined, Royal Academy of Arts, 2014.
All drawings are by Álvaro Siza, 2013–2014, for the design, placement and installation of three columns in precast yellow concrete, first in the courtyard of Burlington House and then in the valley at Shatwell Farm, Somerset.
You walk along the street with all its traffic and find yourself in front of the big archway. Through it you see the courtyard, which comes as a surprise. The scale is domestic rather than monumental, but the building's façade – with its portico and columns, which are whiter than the rest of the stone – has a very strong presence.
My first reaction as I wondered what to do was almost panic. Then the notion of the column emerged and I wondered if I could make an installation that referred to the birth of the column. I have placed one column lying down with its capital beside it, another standing, and a third with the capital in place. I hope that these three elements create an entity which also relates to the courtyard as a whole.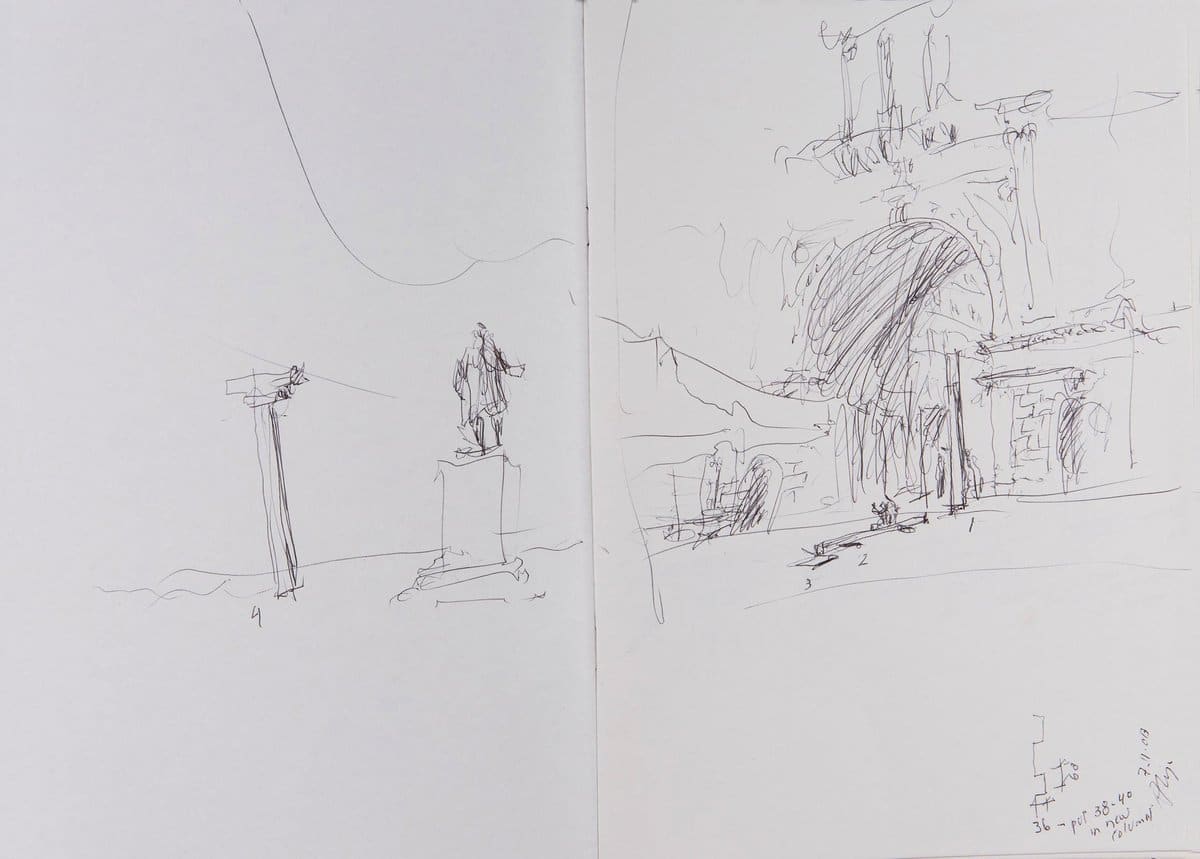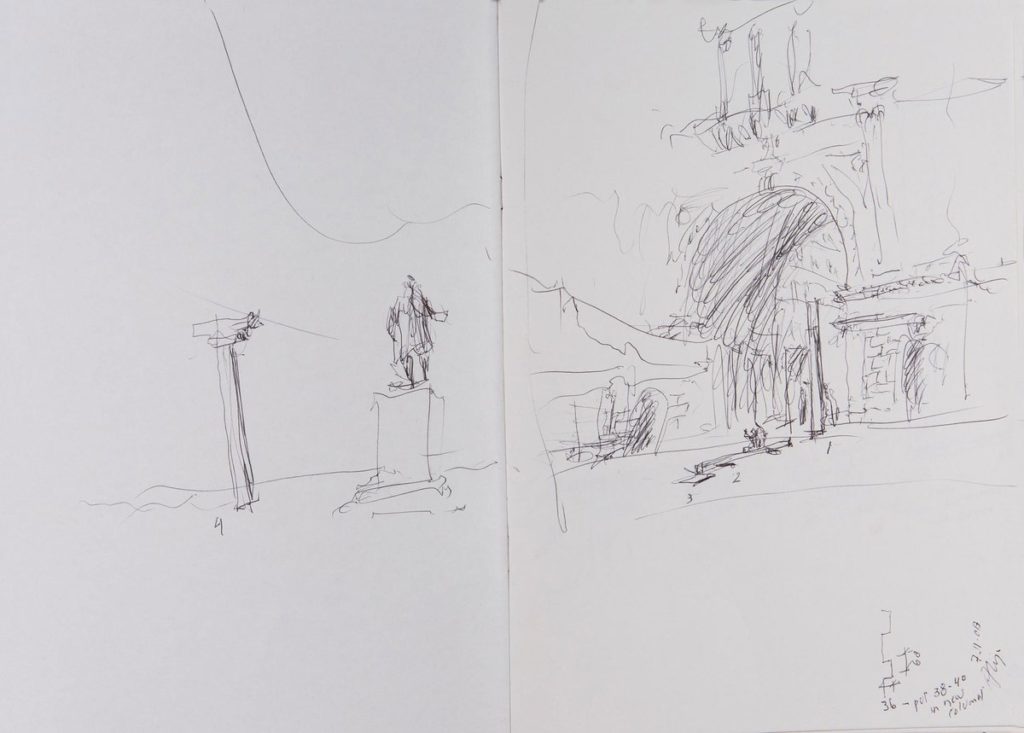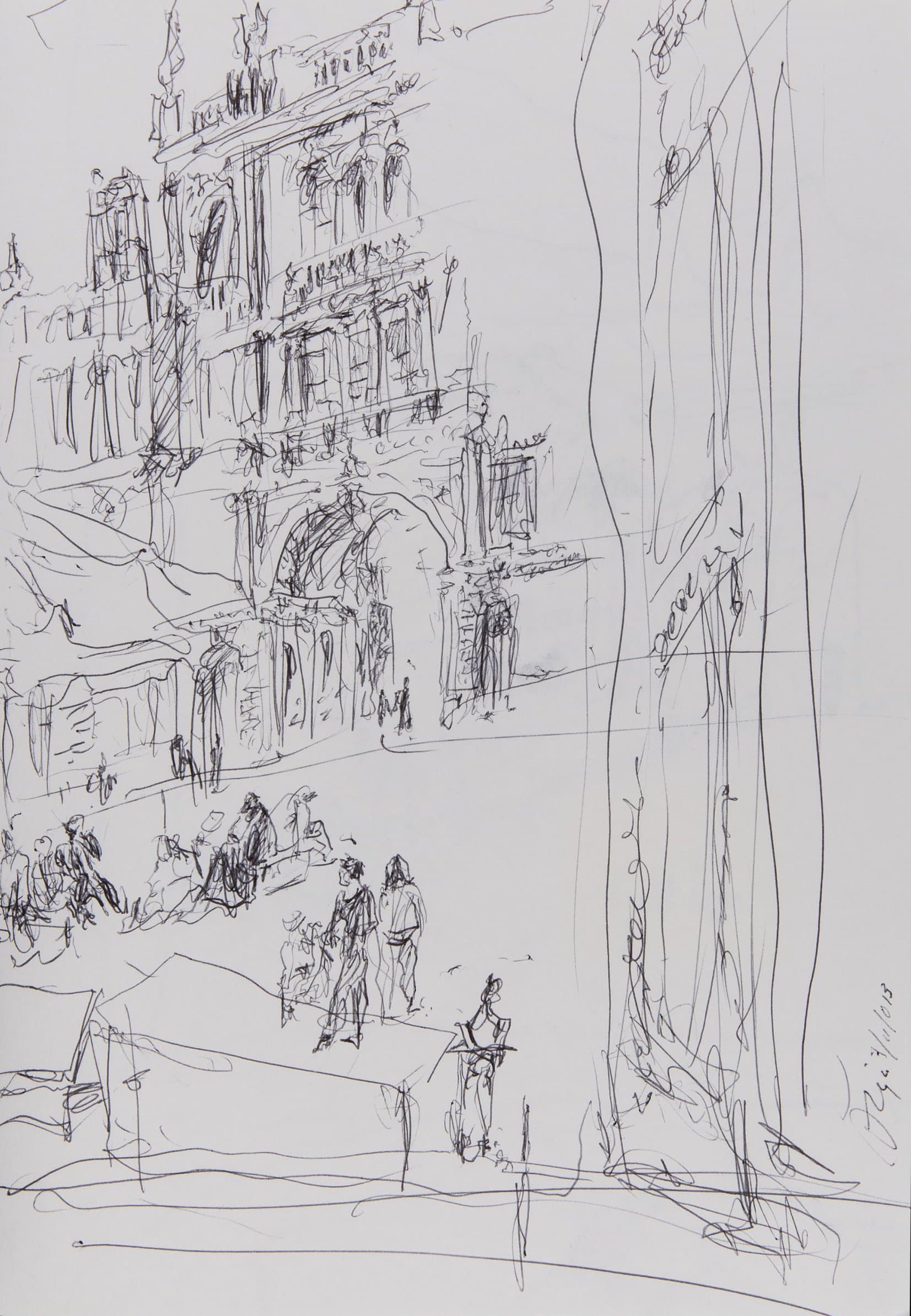 For me, making architecture means starting with what is there. Unless you are building in a desert, there are always lots of things to consider, sometimes too many. Here I am introducing a new element inspired by the sensation I had the first time I entered the courtyard.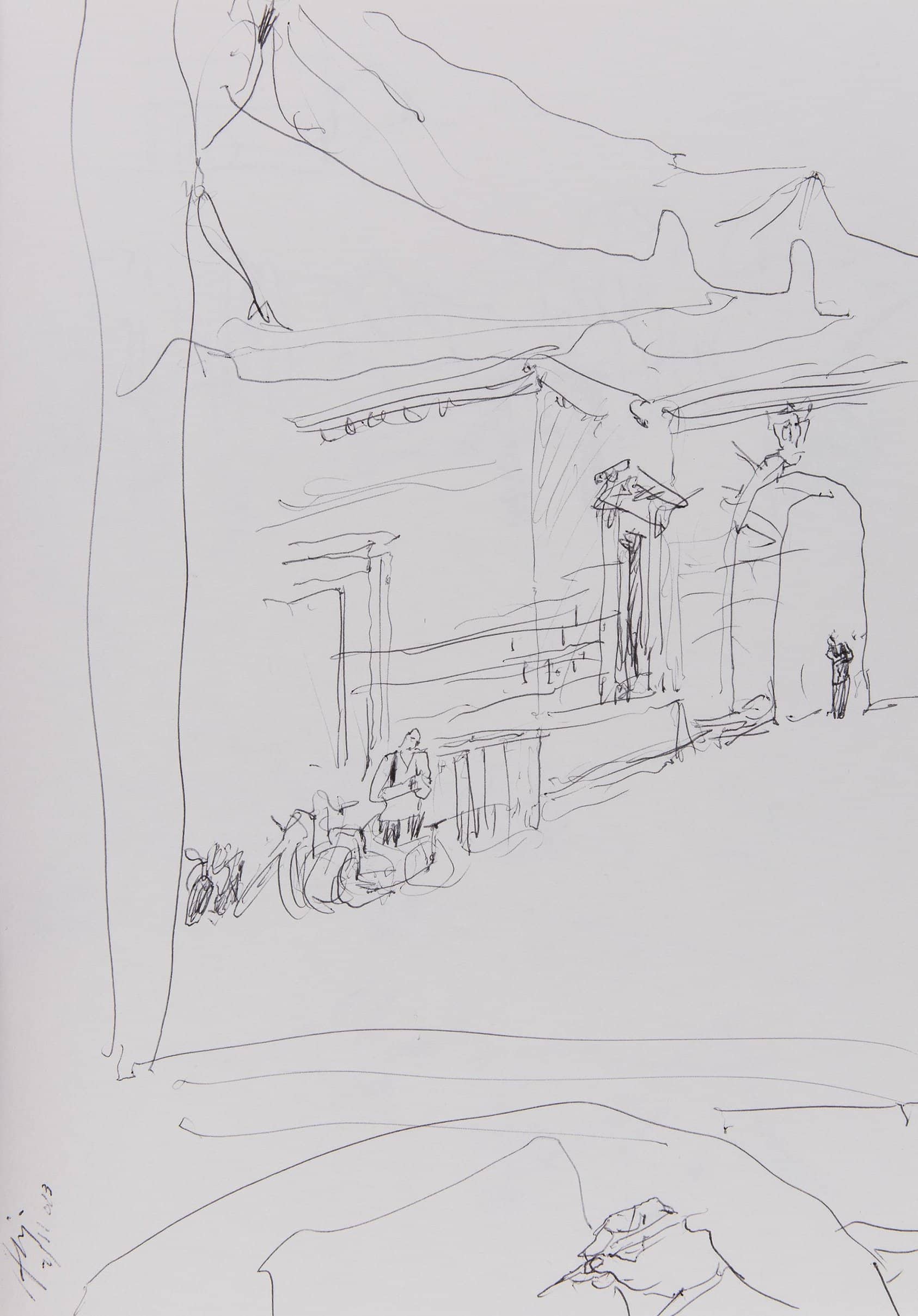 When you exit the courtyard it is also the entrance to London, so I see my installation as related to the street as well as respecting the architecture of the Royal Academy. For instance, while I was standing in the courtyard I glimpsed a yellow bus through the archway and I had the perhaps crazy idea of painting the columns yellow. I see my installation as a continuity of a lot of movements – people visiting the exhibition, but also eating lunch, sitting in the courtyard for a rest, or to smoke a cigarette if it's still allowed!
This is the reality of the city. In a city the atmosphere is all around you and is ever changing. New things will become only things, so the idea of continuity is very real. When you finish a piece of work, it always seems a bit schematic because it's lacking the work of time, the flux of things that builds the city's changing presence. Time is a great architect.