Thomas Chippendale and Ornament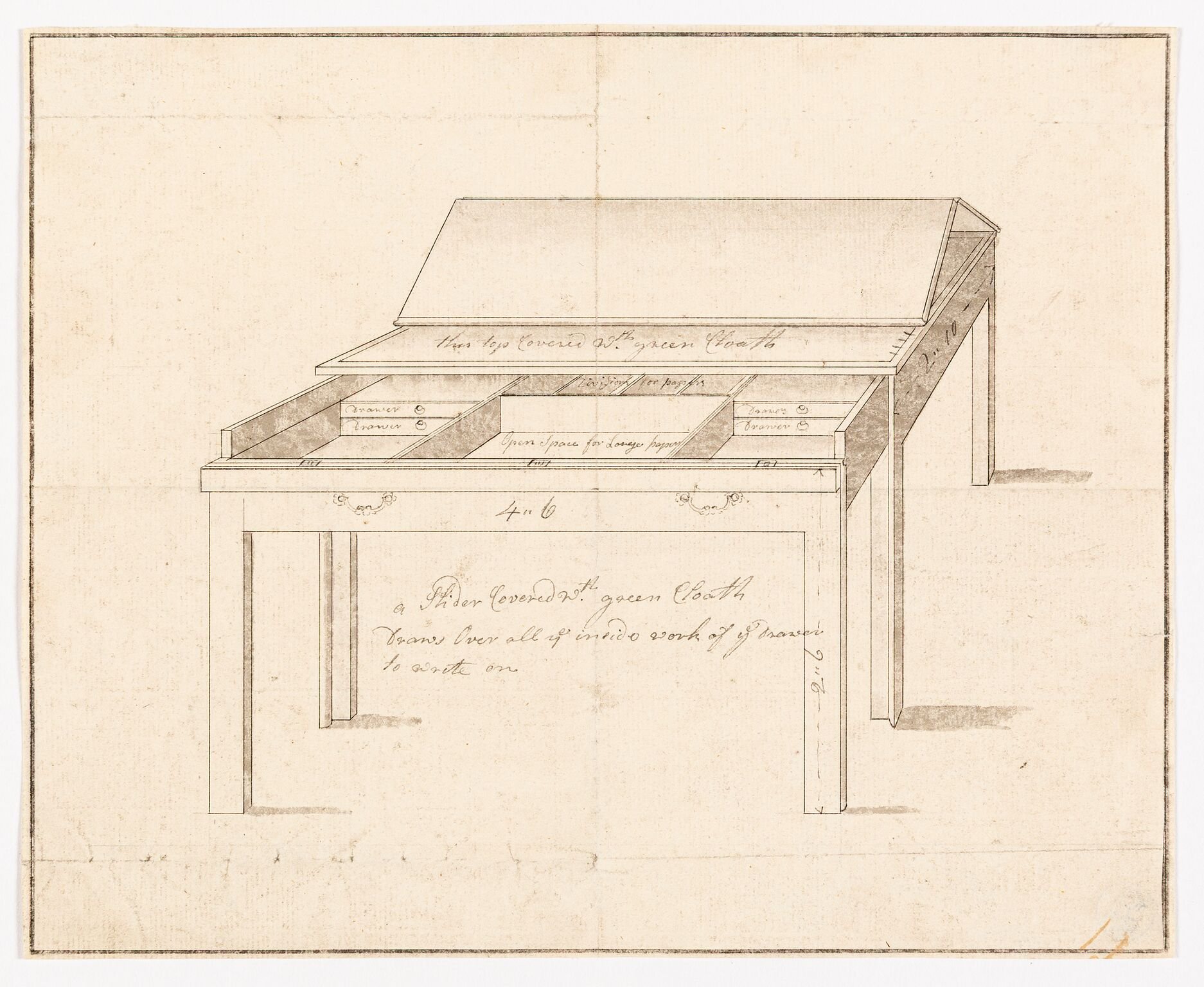 '[Ornament] omitted at pleasure,' wrote Thomas Chippendale in a guide to his revolutionary The Gentleman and Cabinet Maker's Director, the first furniture pattern book of its kind. Although initially considered an advertising tool, it quickly became an invaluable manual for craftsmen, with its clear dimensions and rigorously proportioned pieces open to adjustment and interpretation. The first three editions of the Director in 1754, 55, and 62 revels in Rococo exuberance, beginning with the reign of Louis XIV and shifting whimsically between French, Gothic and Chinese inflections. The ornament typical during this time: gilding, scroll and shell work, often served to camouflage the furniture within a similarly fanciful interior. Both object and interior were adorned in a fiercely ornate layer, like a petrified coastline after a shipwreck. The 1770s saw this ebullient asymmetry subside, with shallower relief and simpler forms characterising Chippendale's neoclassical collaborations with Robert Adam.
And yet it is Chippendale's beginnings that resonate most directly with his invocation to omit ornament. His father, a joiner in Yorkshire, most likely made simple, sturdy pieces, and taught his son the essentials of his trade. As the tides of fashion washed over the fundamental forms and eventually slipped away, the essence of these objects was preserved beneath. It is this enduring quality which the Architect's Table holds, clever in a quiet way, instrument-like, inviting a variety of occupations. The ornament in this desk lies in the slender line defining the split in the front two legs, the careful arrangement of framed compartments, and the crisp timber border giving way to forgiving green cloth. The drawing itself is also richly ornamented in its gentle shadows and exuberant notations.
Ultimately Chippendale's comment speaks to a question that resonates down the ages: if ornament can be omitted at pleasure, then wherein lies its value?
Tom is an Associate in Hall McKnight's London office and a Unit Leader at the Welsh School of Architecture.
This text was entered into the 2020 Drawing Matter Writing Prize. Click here to read the winning texts and more writing that was particularly enjoyed by the prize judges.