Trevor Dannatt: St Mary's Grove — I'm going to get medieval on your ass!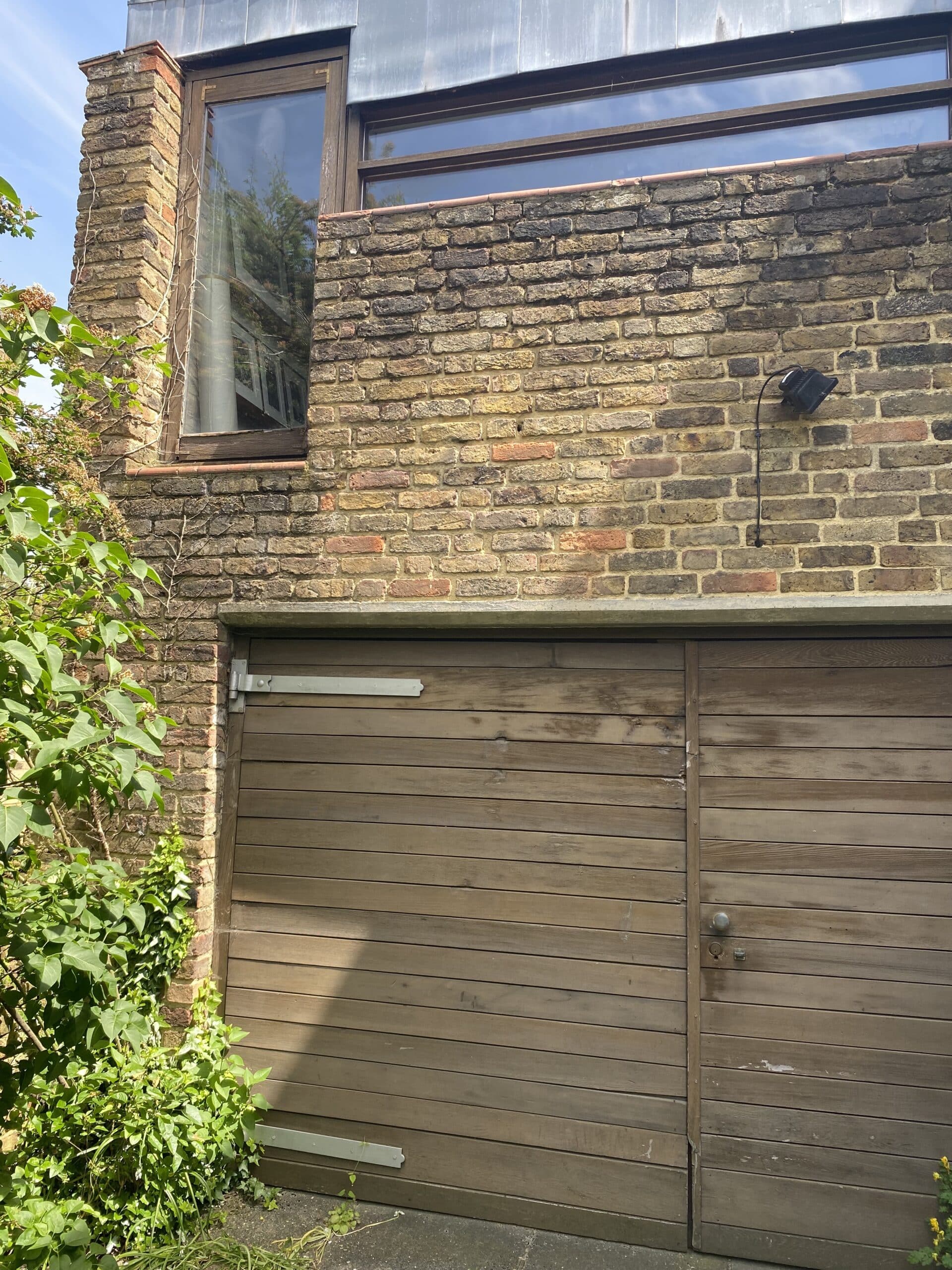 'I'm going to get medieval on your ass!' Any analogy between the hefty massing of the middle-ages and soi-disant Brutalism is here revived in the bold metal hinges of our garage door, worthy of some château fort. Likewise the solid lead parapet of the roof could well guard a fortress, if also reminiscent of the famous Upper Lawn Pavilion by my father's friends the Smithsons. The brickwork and slightly Wrightian wooden windows are absolutely typical of a certain North London late modernism and would be at home in Camden Mews, demonstrating the same domestic modesty as Ted Cullinan or John Howard.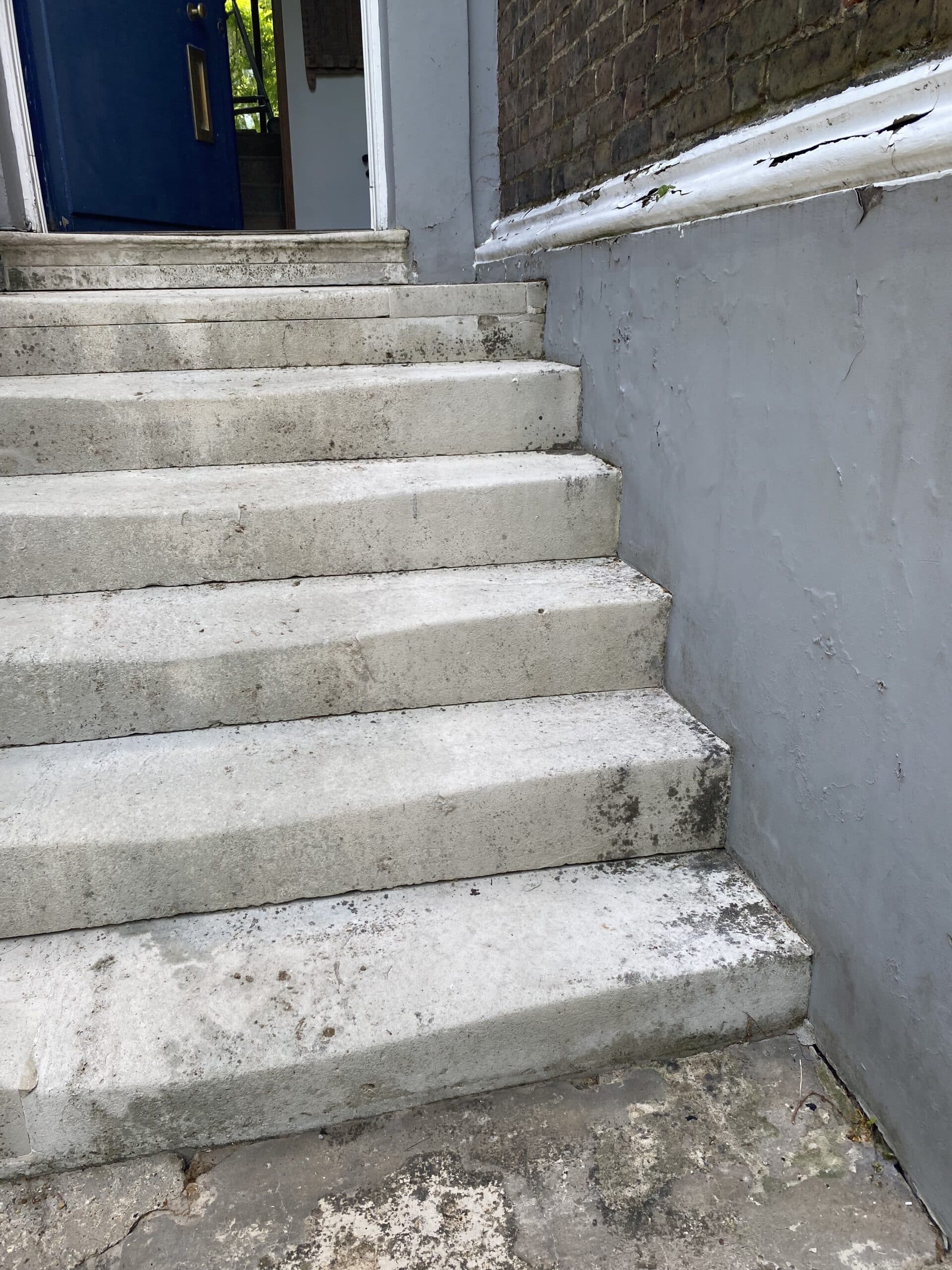 More medievalism, namely the ancient front steps which look as if worn away by some thousand years of mendicant monks. In fact, not even two hundred years have passed since these stones were laid in the 1840s, their hollowed, hallowed dipping providing a pleasure both sculptural and social, as a statement of intent in our war against surrounding gentrification and 'improvement'. At the top of the steps the front door is open to welcome anyone who cares to see the house within.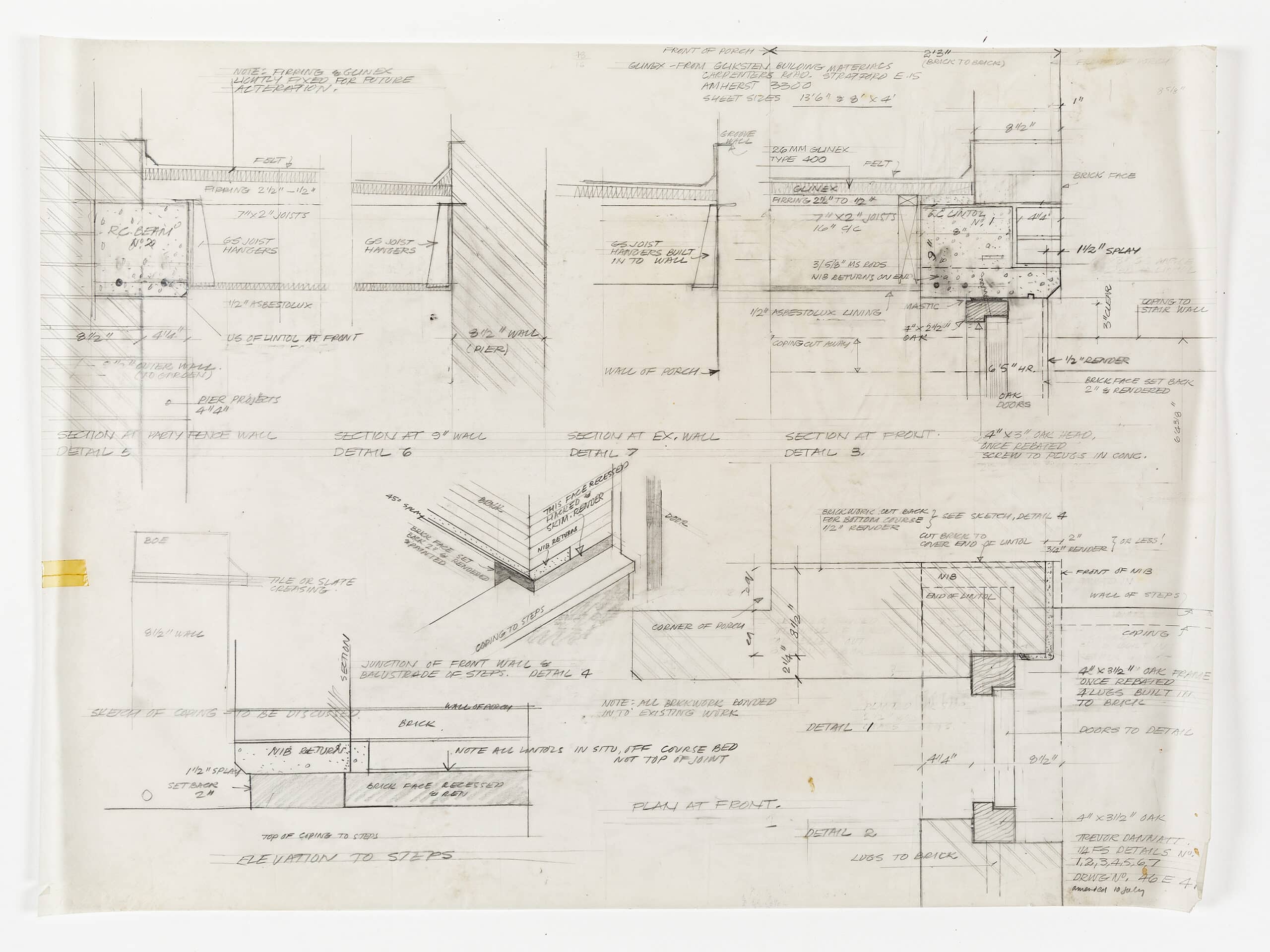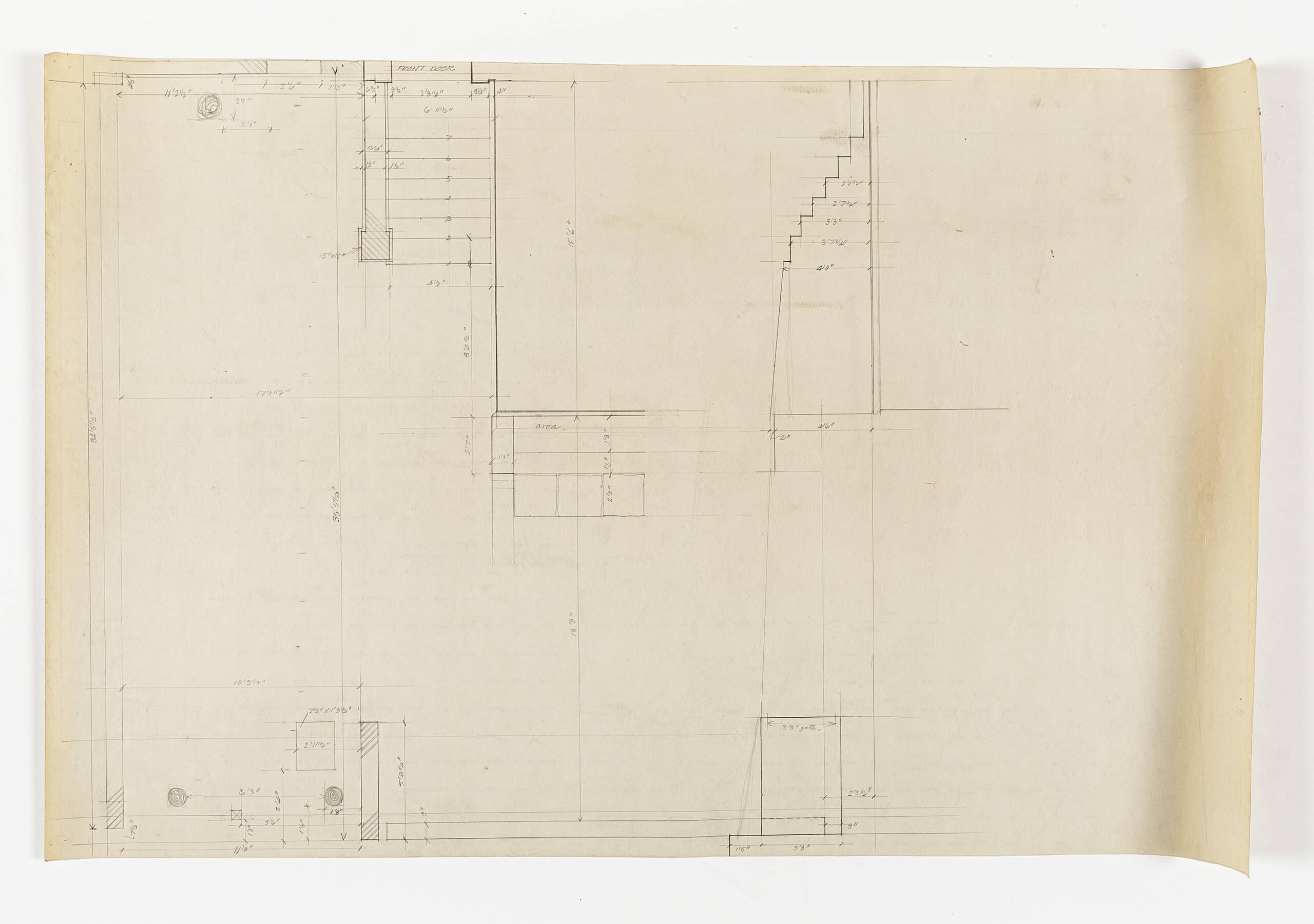 This is the fifth part of Adrian Dannatt's series of reflections on his family home, frequently remodelled and extended over 45 years from 1955, by his father, the architect Trevor Dannatt. Read the introduction to the series, here.