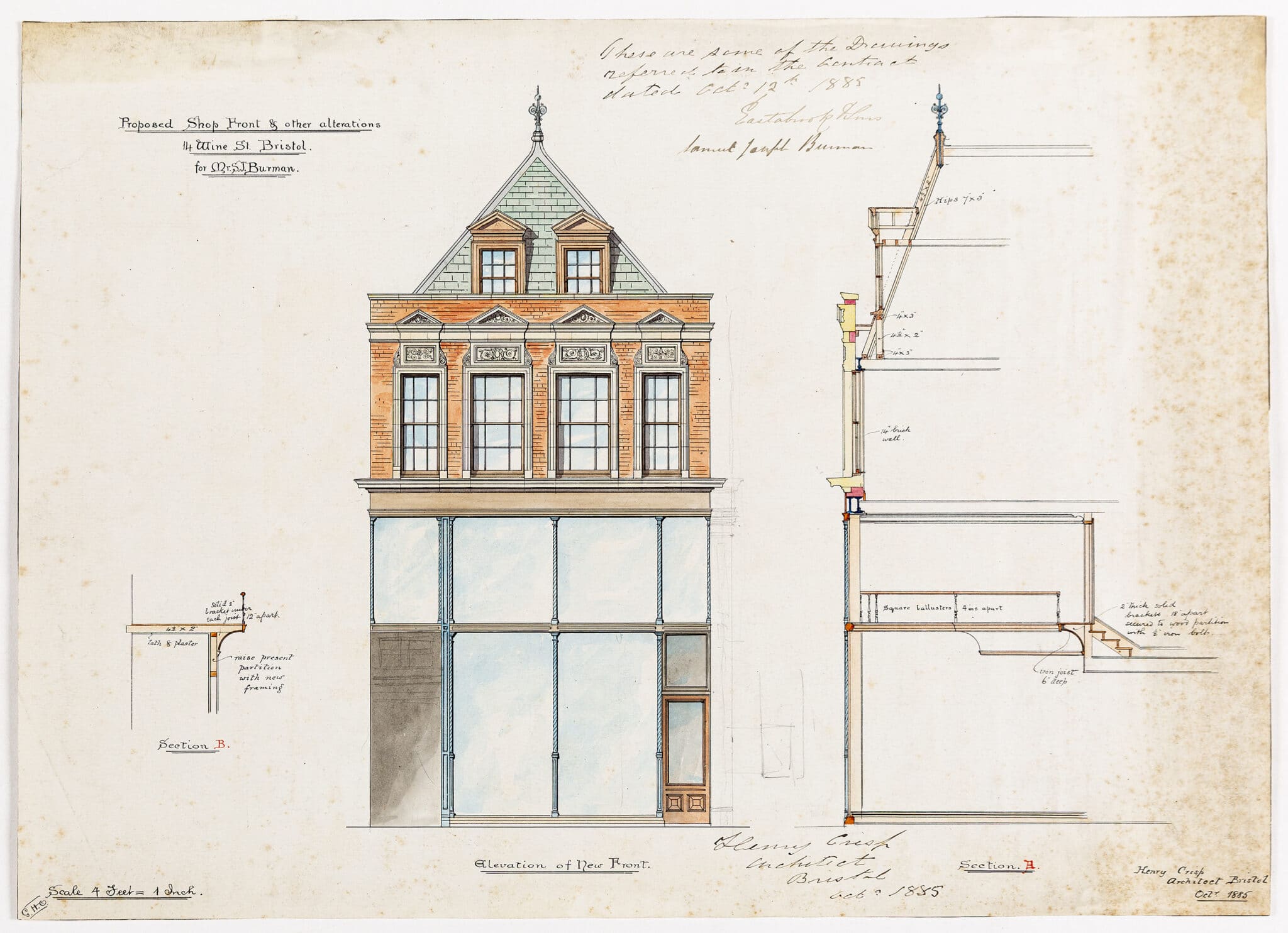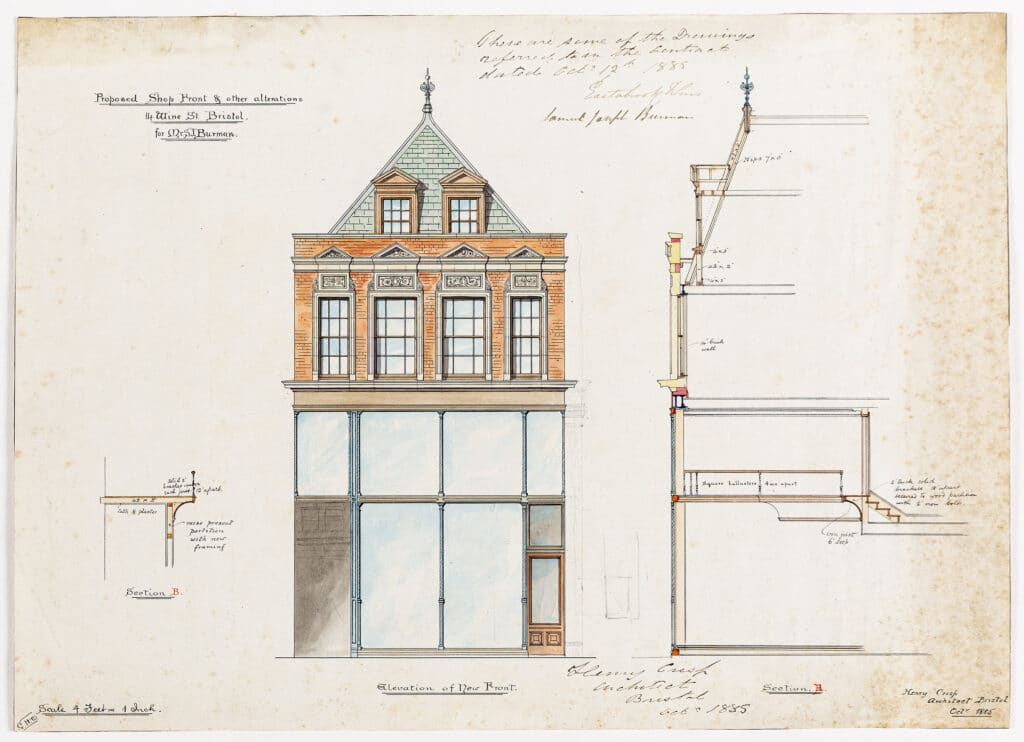 Whilst leafing through the Drawing Matter collection, this drawing from 1885, by architect Henry Crisp, caught my eye. The drawing depicts a new shopfront and facade to be grafted on to the existing structure of 14 Wine Street, Bristol. Initially, the design struck me as remarkably contemporary and I came to think about the temporality of drawing. This drawing in particular is notable because it is a proposed drawing, it does not capture a moment in time, so much as a moment that might be; a possible future, informed by the past life of the building, proprietor, and city.
The owner of 14 Wine Street, Mr S J Burman, was a watchmaker whose wares were contemporaneously described as 'the BEST and CHEAPEST in the West of England'. What more fitting than a building designed for a watchmaker, to discuss the nature of time?
In Medieval Bristol, Wine Street was one for the four most significant streets, and remained so for centuries thereafter, thriving as the city's main shopping area. This drawing captures these centuries of Bristol's urban and economic development through the lens of Burman's plans: the fortune of a man, the fortune of a street, and the fortune of a city, in a few ink lines and brush-strokes. The alterations of the shopfront, echo the pattern of Bristol's wider urban development to that point, the same but different, incrementally building upon its former self.
All this changed on November 24th 1940 when Wine Street, and much of the surrounding city, was destroyed in the Bristol Blitz. When the time came to rebuild post-war, Wine Street's historic significance was lost, the area south became Castle Park, and the decision was made to move the main shopping district to the newly planned Broadmead. Wine Street was reconstructed as a single sided parade, with almost nothing to celebrate.
Why did this drawing strike me as contemporary? I think because a new generation of British architects are seeking to learn from the past, not in a romantic or conservative way, but in order to propose another possible future, incrementally, building again.
Lee Marable is an architect and writer based in Helsinki, he currently edits the architecture and arts magazine BUM Editions.
This text was entered into the 2020 Drawing Matter Writing Prize. Click here to read the winning texts and more writing that was particularly enjoyed by the prize judges.