Caruso St John Architects: Cultural and Tourist Centre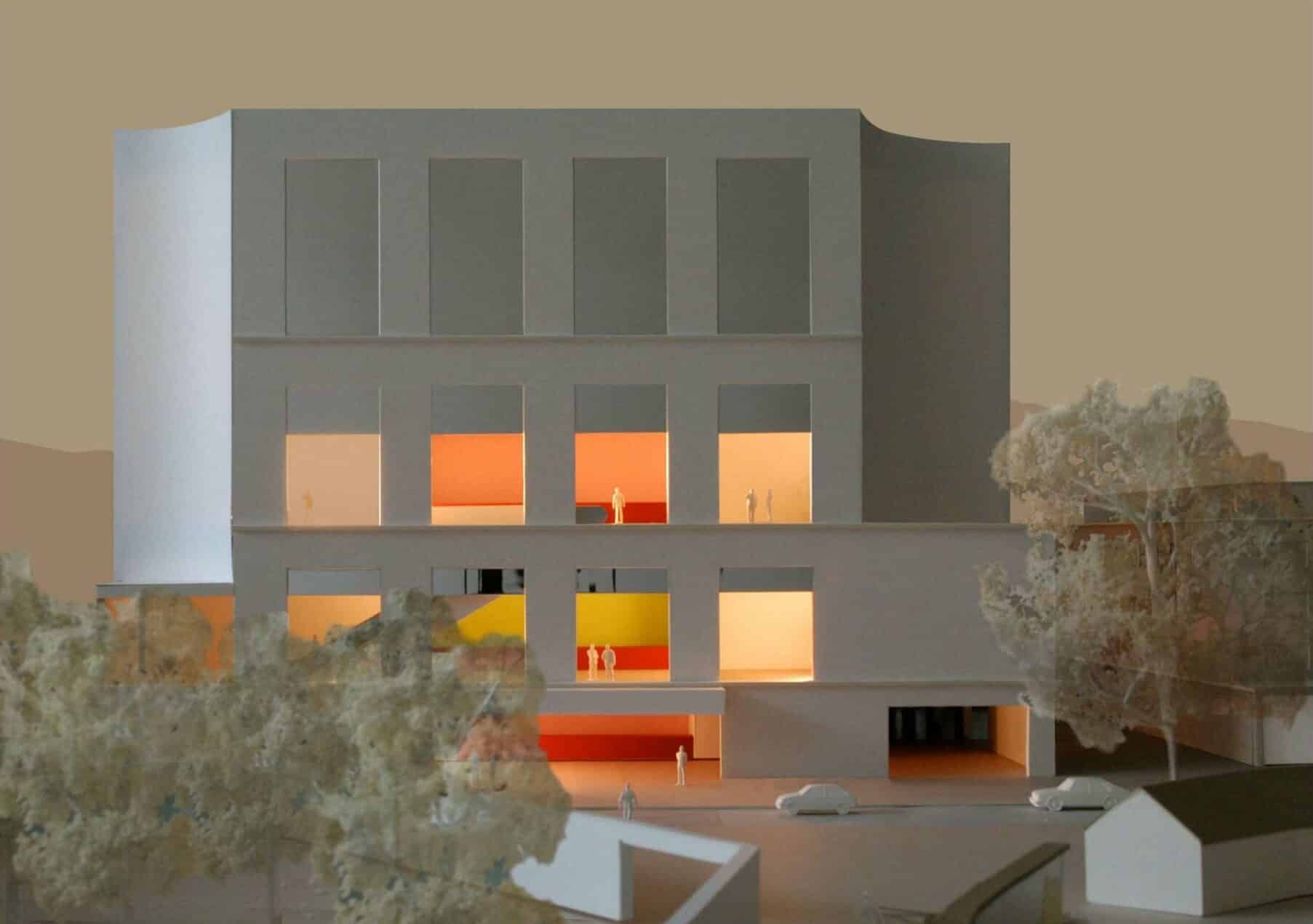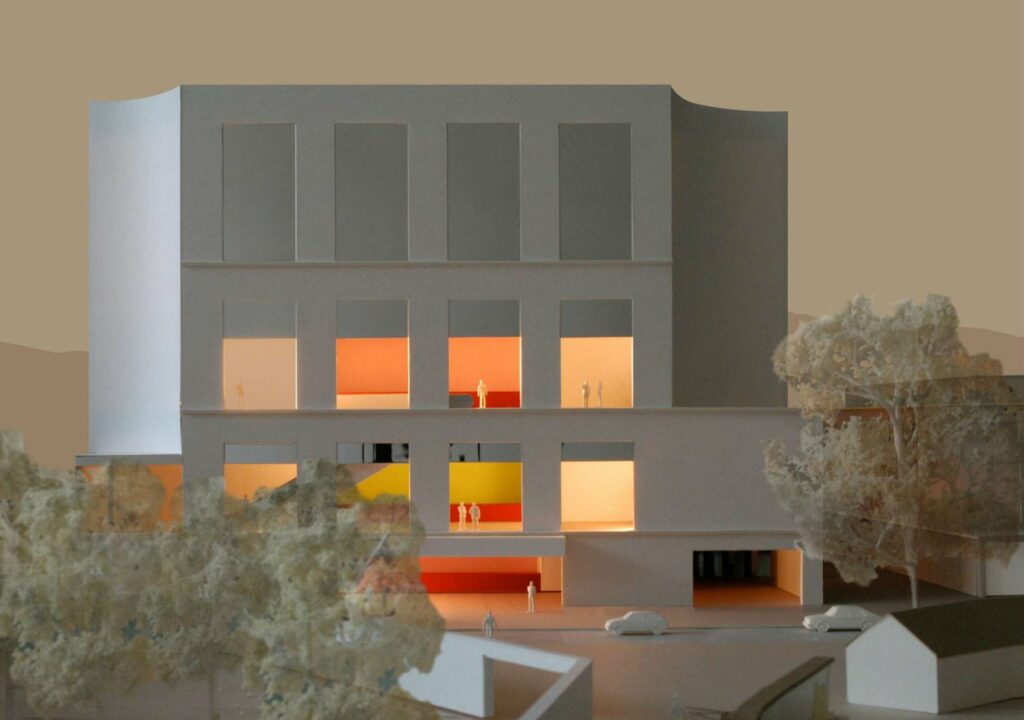 We have been making model photographs for the last twenty-five years, and these images have always skirted between abstraction and concrete reality. They show a world where the atmosphere of our buildings is explicitly evoked at the same time as creating an uncanny sense of the actual size and material of the models – models that have been made only to produce these images. While there is apparently less information in these images than in a rendering, they convey the feeling that the space of the model is actually constructed and is real. This ambiguity is intentional and is strongly influenced by the work of contemporary artists we admire.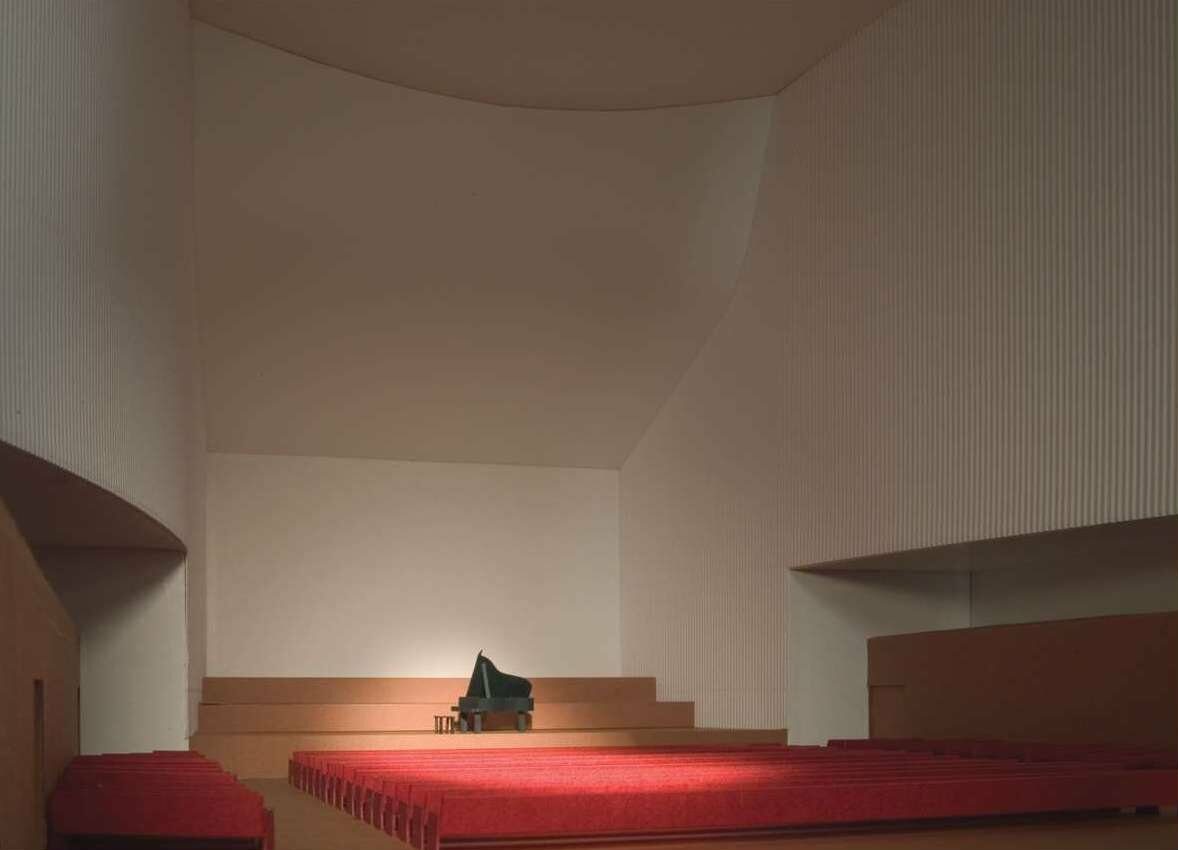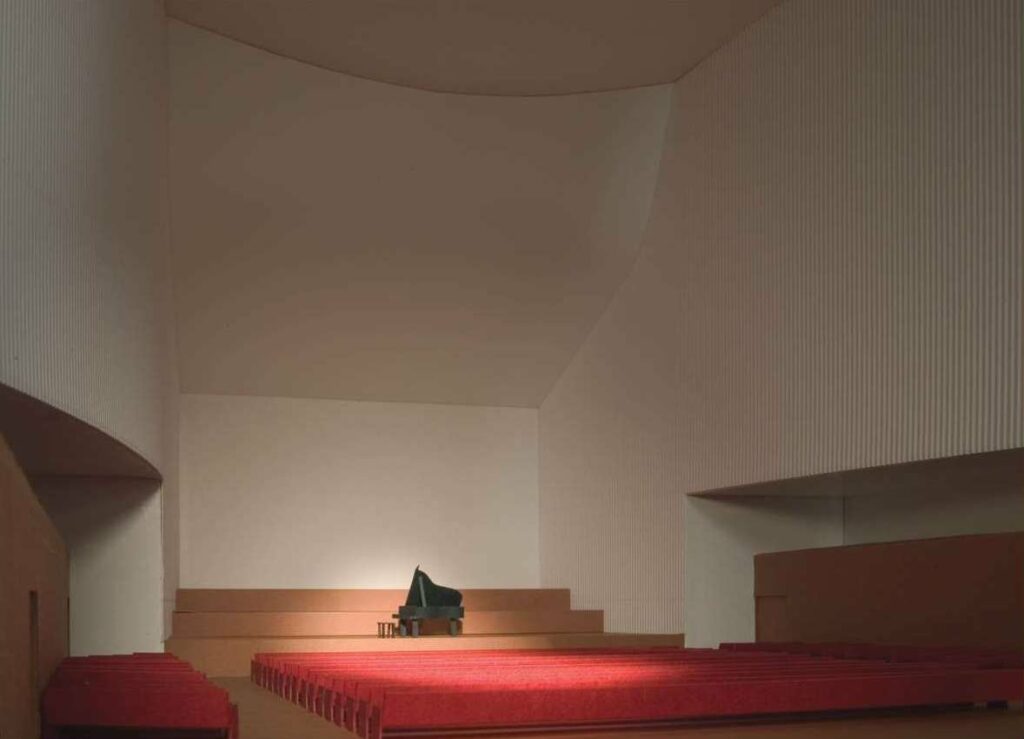 These two images were made for a competition submission for a new Cultural and Tourist Centre in Ascona in 2004, the first Swiss competition we won, but which was never built. Although these images are inevitably worked on in photoshop, usually in order to balance colours and correct errant lines and gaps, we try to do as much as possible in the model and within the frame of the camera. These were amongst the first digital images we made, and between the digital camera and the laptop screen the feedback between the model and image became quicker and more immediate. I remember the lighting for both of these images being challenging. The exterior, a view as dusk approaches, required many light sources including several bike lights bulbs strung together in the model. I think the single spotlight on the grand piano was also a bike light.