Florian Beigel Architects: Stage House
– Florian Beigel and Philip Christou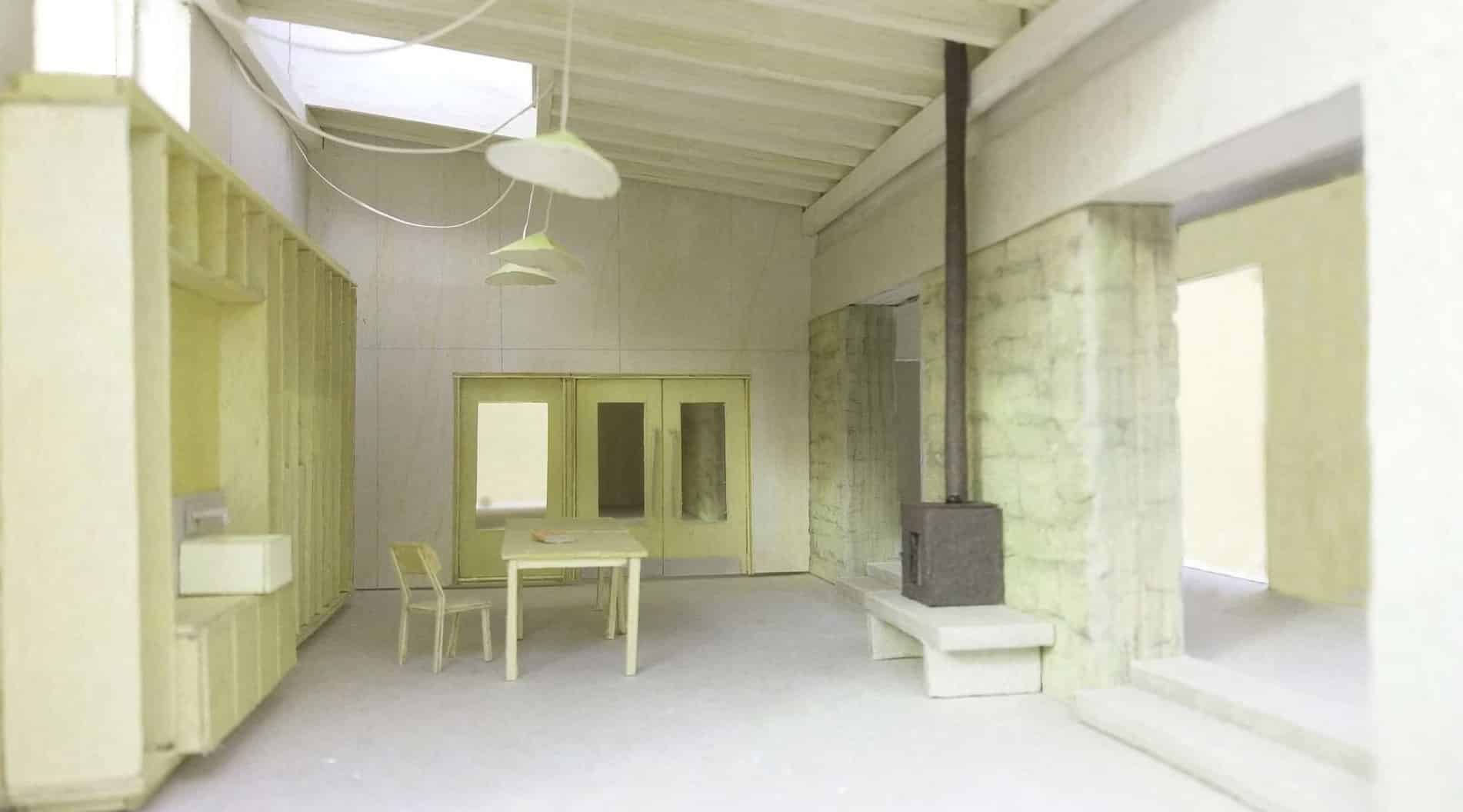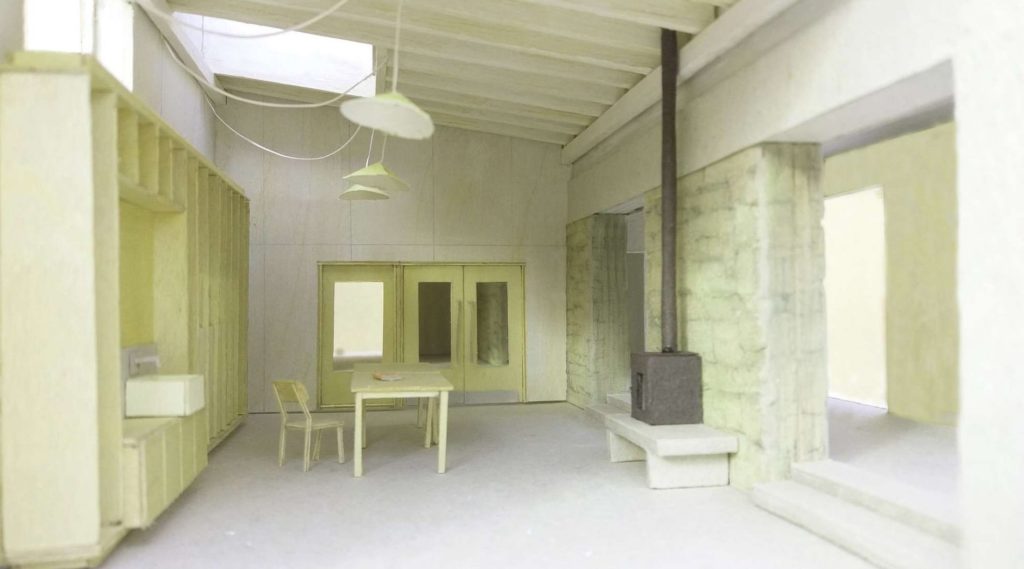 This photograph was made of a physical model as part of the ongoing process of working on the design. It was made to test the scale and dimensions of the various elements that make up the space of one of two large rooms within the 'Stage House', a small shed that will be built next to the existing slender and very elegant pre-cast concrete framed roof canopy, the 'Portico' at the south end of the open field of grass at Shatwell Farm.
Some elements of this room are 'as found': the stone wall on the right, with large new openings; the table from our former studio that will inhabit this room; and the glazed doors and plywood wall cabinet on the left come from a previous project as ready-made fragments. The presence of this last element, the large wall of cabinets as a body that does not extend the entire length of the wall, is particularly important, we think, in the way that it offers an intimate, almost domestic quality to the space of the room. It seems to make the table (which is quite large) and the black chimney with its little fire box, and the whole room smaller, more warm and inviting.
The light from the high window above the cabinet, and its sister window next to it in the roof, give a gentle indirect glow in the depth of the room, and the large windows that stand on the floor beyond the stone wall on the right, and behind the viewer, illuminate the foreground. The image of this room has a friendly and yet generous feeling. We wanted to see when making this model if the dimensions and spacing of the exposed rafters on the ceiling are contributing to this feeling. This is one aspect of this test model that we are not yet quite convinced about.
This short text is part of an ongoing series that records the building projects undertaken at Shatwell Farm. For more on the Shatwell Project, click here.