Florian Beigel & Kisa Kawakami
– Florian Beigel and Philip Christou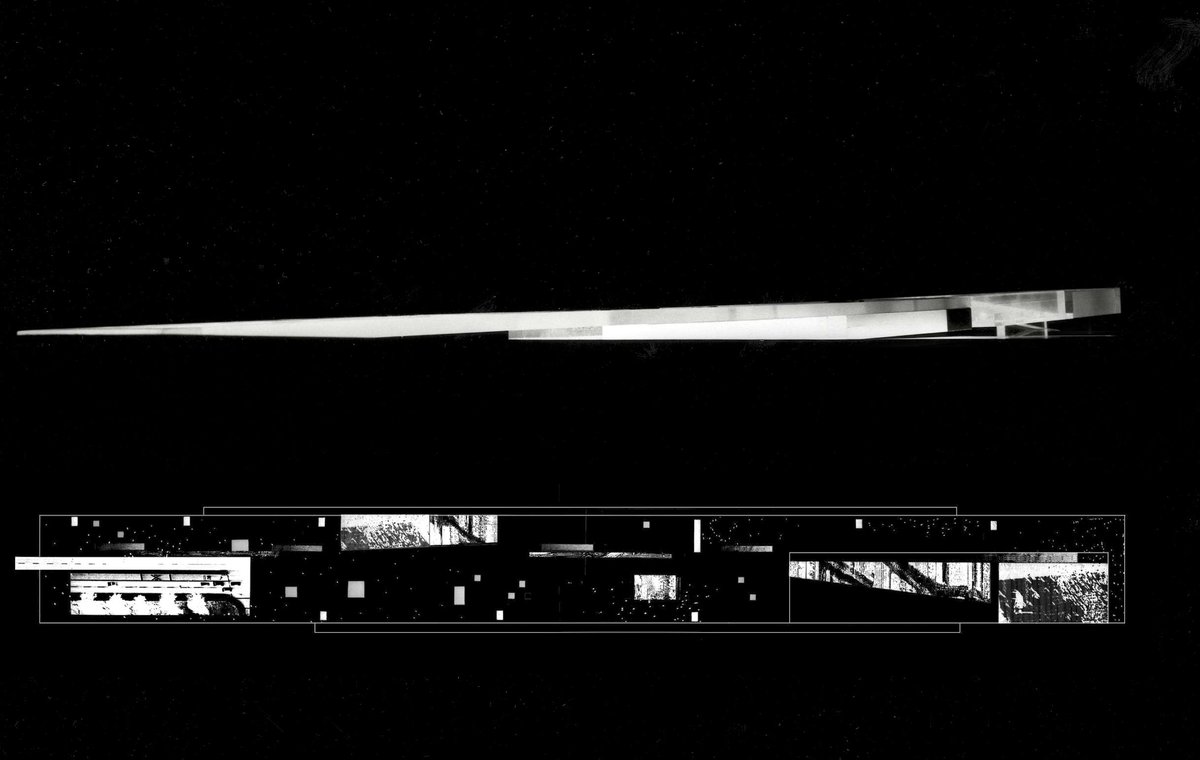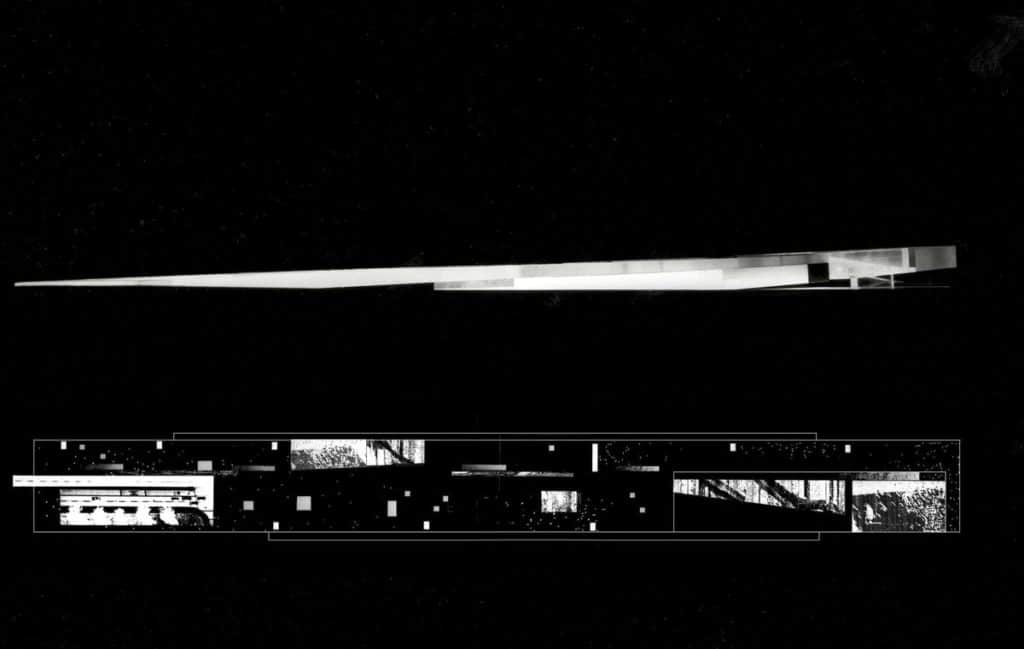 Yokohama International Port Terminal Design Competition, Yokohama, Japan, 1994
The 500-metre-long, gently sloping body of the new pier lifts itself up over the water. It glows from the inside like the body of a transparent fish with all its internal organs visible. A model was made with clear perspex and paper in layers, so that when it was photographed it partially dissolved, becoming almost invisible – an ethereal fabric of light.
Below is a drawing of the plan of the upper deck. The long sloping surface was intended to be seen as an artificial landscape. In those days we often called this 'landspace' – the abstraction of landscape, or artificiality of land and of nature. Small pieces cut out from photocopies of aerial photos were laid down onto the delicate printed lines of the computer-drawn plan. Field dimensions, sunken patios with orchards, ramps descending from the large sloping deck, together were to become a garden of the horizon – giving the impression, we thought, of a skyscraper emerging from the sea.






Beigel Kawakami Architects was a collaboration between Kisa Kawakami and Florian Beigel for the design of the Yokohama Port Terminal Competition. The design team included: Florian Beigel, Suresh A'Raj, Ada Yvars Bravo, Philip Christou, Rex Henry, Kisa Kawakami, with advice from Martin Manning of Ove Arup & Partners Engineers.
This design was awarded an Honourable Mention in an open competition of 660 entries.