Peter Smithson's influence predates slightly that of Cedric Price. It has also migrated to Shatwell, most notably in the recent re-erection of his wooden obelisk that first stood at Hadspen, commanding the view across the countryside.
At Shatwell the obelisk takes on a more urban role (the design was originally imagined for a site in Sienna) negotiating the space between buildings.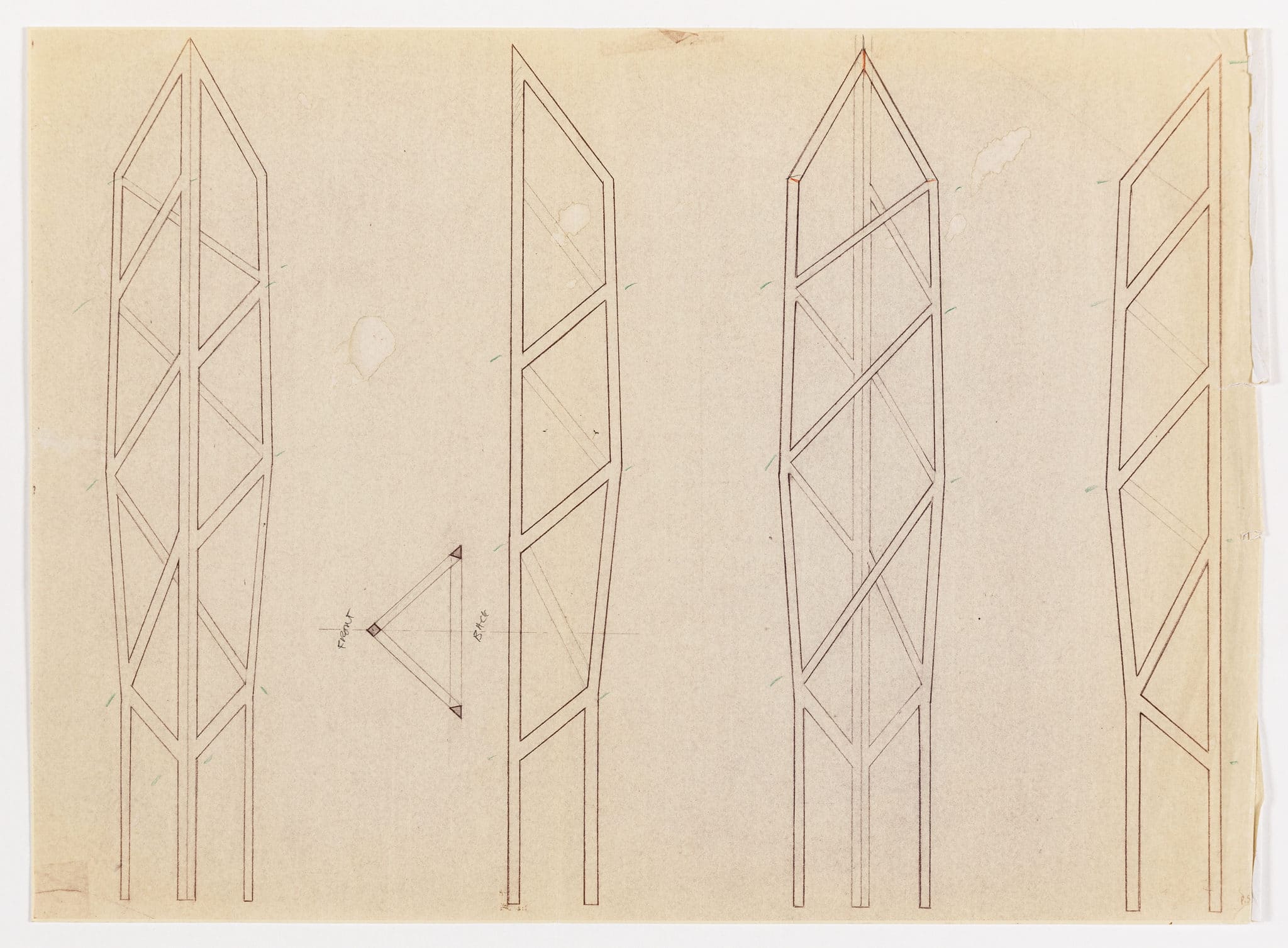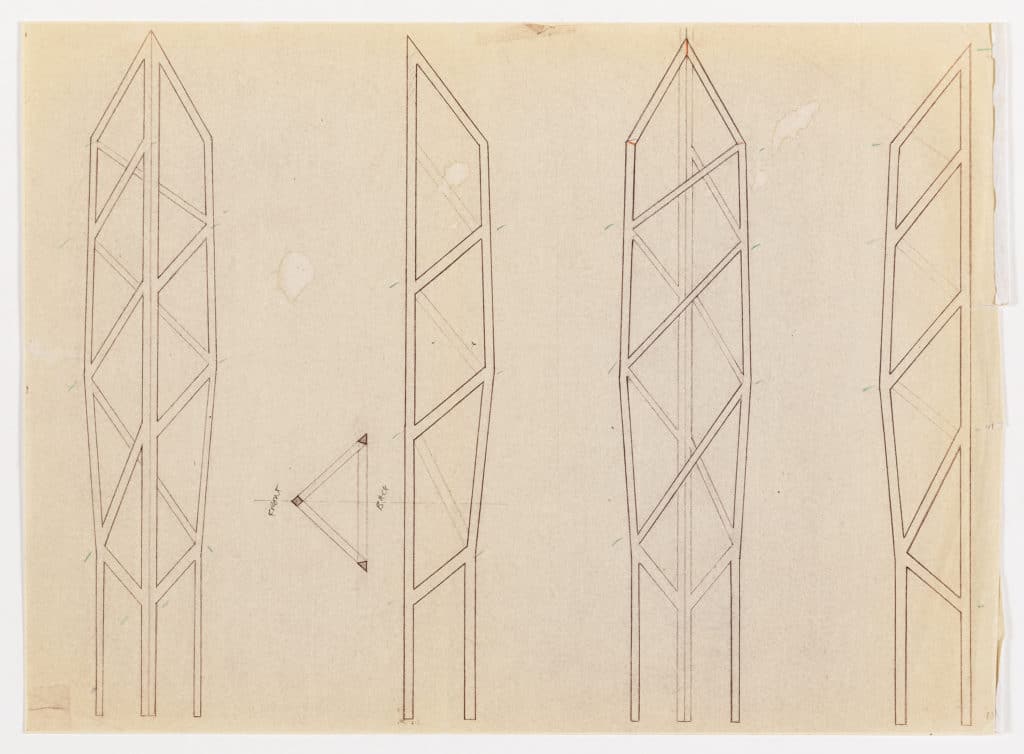 The obelisk was re-erected at Shatwell Farm in April 2016. See Graham Bizley's review of the event: Smithson Obelisk at Shatwell.
The history of the obelisk is told in the free ebook by Niall Hobhouse: Peter Smithson, Obelisk, 2002.
This short text is part of an ongoing series that records the building projects undertaken at Shatwell Farm. For more on the Shatwell Project, click here.