Foster + Partners: CLEVELAND CLINIC HEALTH EDUCATION CAMPUS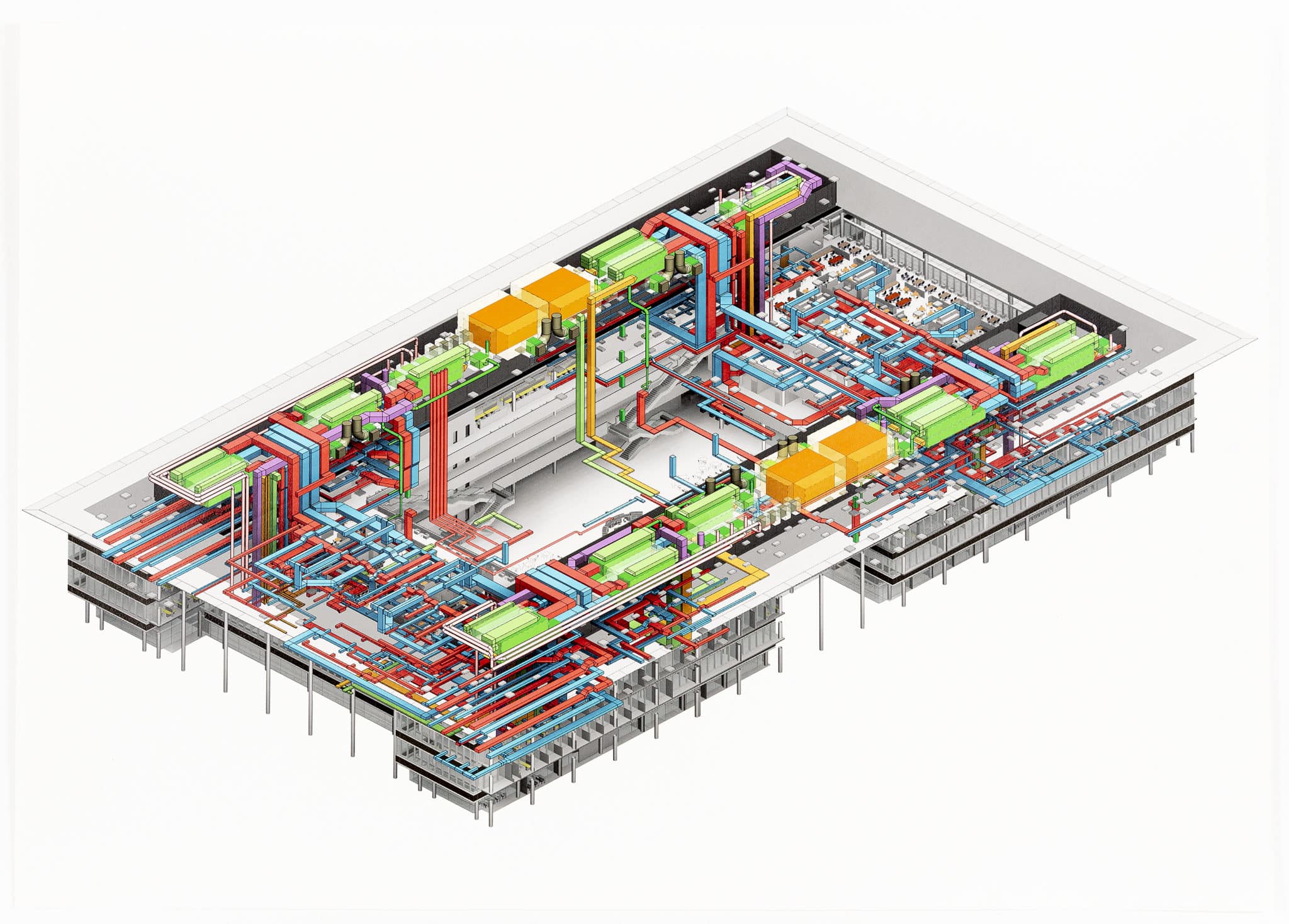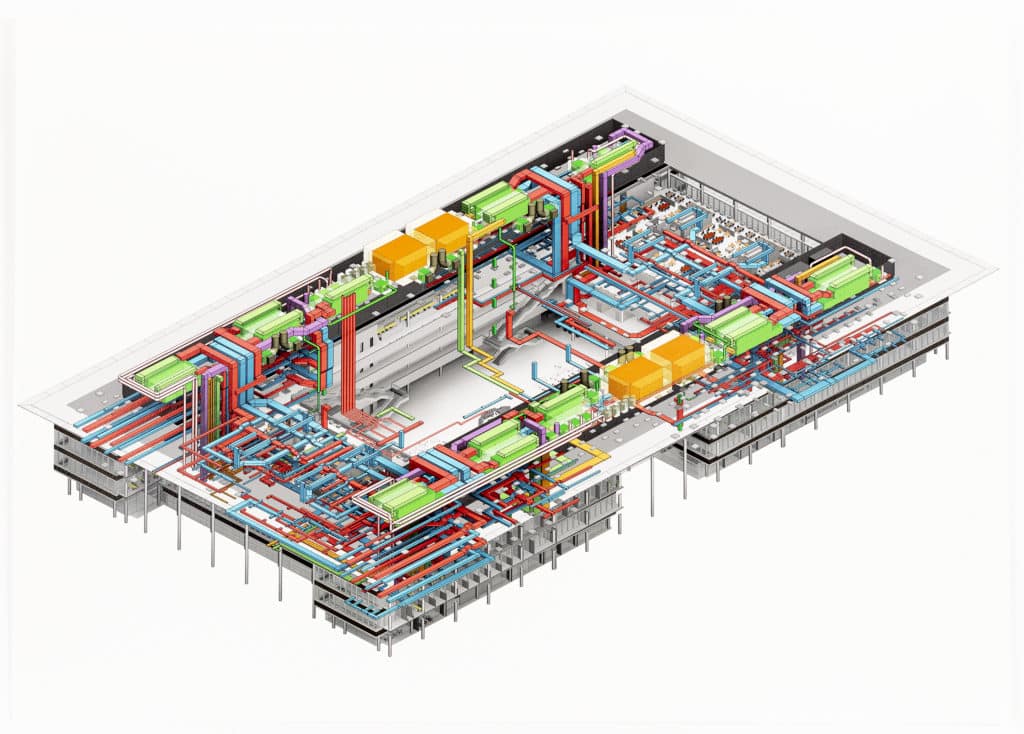 Following on from Farshid Moussavi's curatorial decision to create a display of construction drawings that showcase the 'full complexity of the different systems and parts of buildings', I chose this compelling BIM drawing from the Cleveland Clinic Health Education Campus project, which suitably illustrates our integrated design approach.
Throughout the project, the architects worked closely with our in-house MEP and structural engineering teams on a common Revit-based BIM platform that allowed them to rapidly test and share ideas, while getting real-time feedback on the impact of their decisions on the overall project.
The drawing is a snapshot of the building services located on the roof level, and how they interconnect with the rest of the building. The myriad colours detailing the concurrent processes that go into making a building work also form a captivating pattern when overlaid onto a cutaway drawing – revealing at a glance the complex inner workings that are otherwise hidden behind the building's finished surfaces.
This drawing was one of the architectural coordination drawings presented in the Royal Academy Summer Exhibition 2017, curated by Farshid Moussavi.