SITE, an architecture and environmental art group, was founded in 1970 for the purpose of exploring new ways to bring a heightened level of communication and psychological content to buildings, interiors, and public spaces. Originally organised to research, assemble, and publish international documentation on other artists and architects of similar interests, SITE gradually began to assemble a team with the capacity to handle architectural work. By 1972 some commissions (mostly unbuilt) began to arrive in the form of various projects for public plazas incorporating environmental art.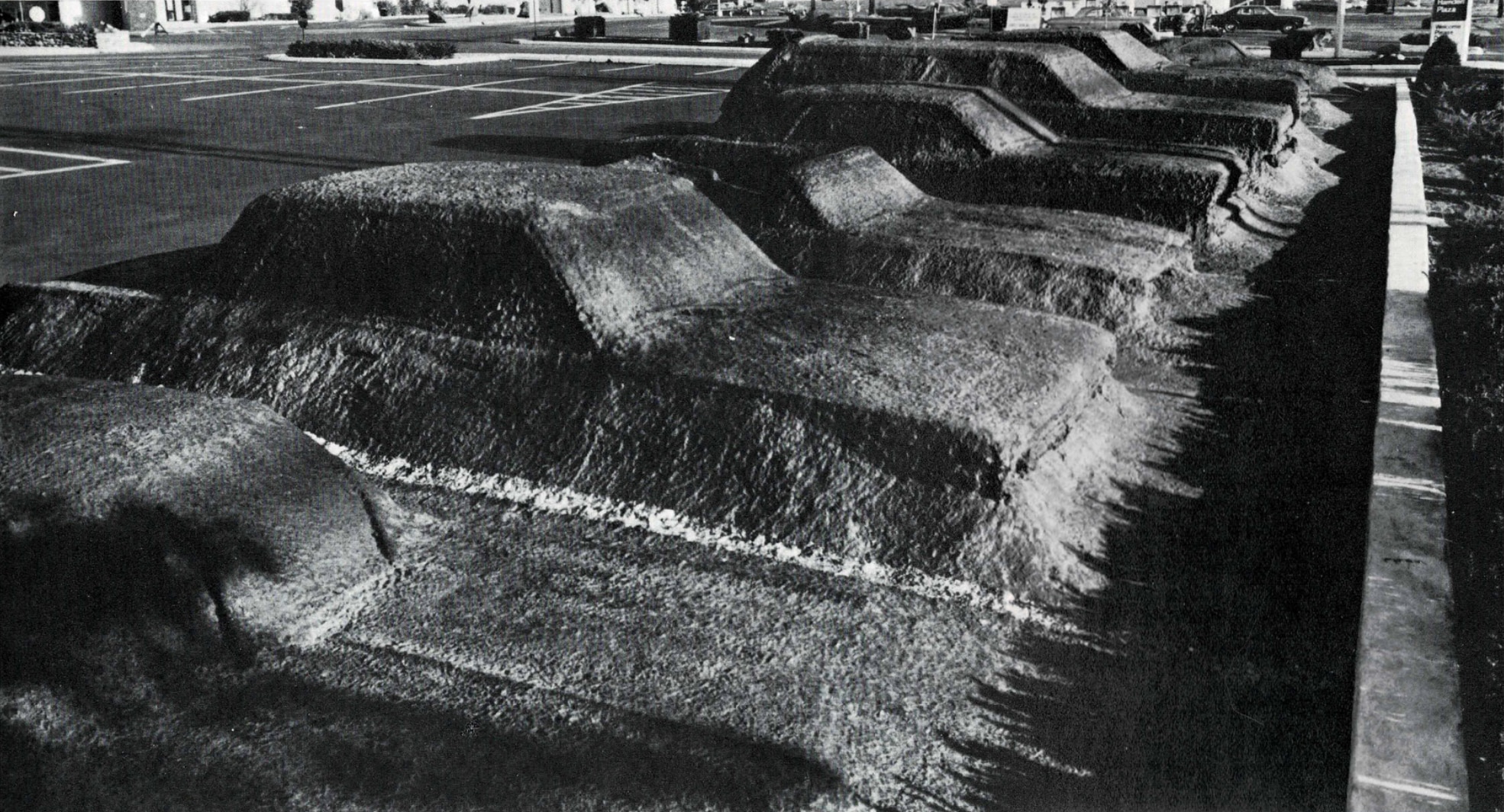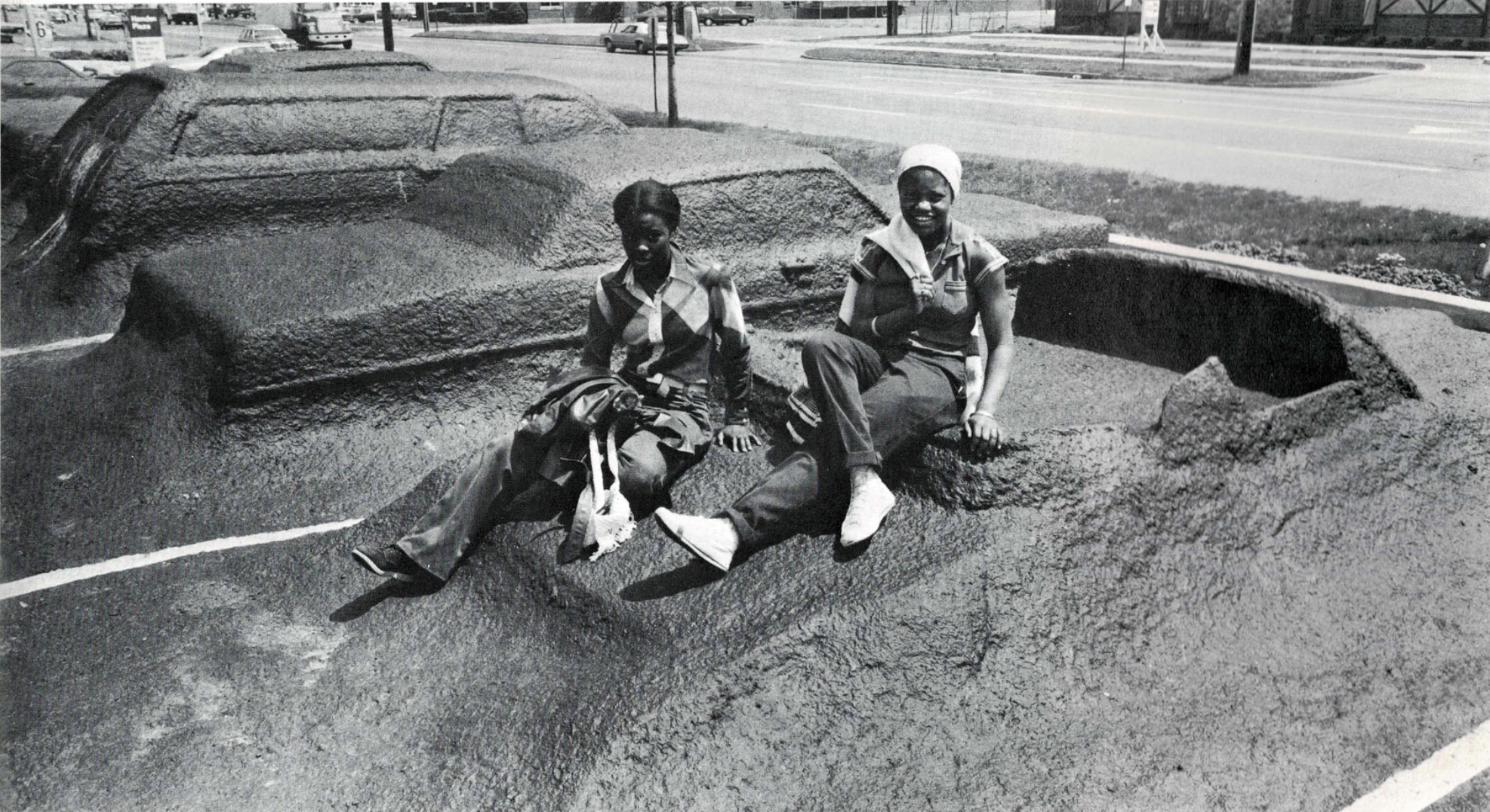 The first realised public artwork was for a shopping centre in Hamden, Connecticut, owned by art collector and entrepreneur David Bermant. By the time he commissioned SITE, he had already placed a large inventory of sculptures in his various centres throughout the country. The Hamden project dealt with an asphalt parking lot adjacent to the town's main thoroughfare. Because of its distance from the stores, this parking lot was seldom used. The challenge given to SITE in 1977 was to develop a concept that would announce a point of entry to the parking lot and serve as a memorable image. The solution was to bury twenty automobiles under a skin of asphalt, stationed in a row exactly as though they were parked in the designated spaces. Although not an architectural work, the Ghost Parking Lot established some of the principles that informed later SITE buildings and plazas. The basic motivation behind the buried automobiles was a belief that existing physical and psychological factors in a particular location should always provide the medium and the content for public art. SITE emphatically rejected the idea of imposing studio-manufactured pieces of sculpture. When completed, there was no way any element of the Ghost Parking Lot could be relocated to a museum or gallery without a total loss of meaning, to say nothing of insurmountable transportation problems. The Hamden project was a commentary on the legacy of mobilised America, car fetishism, consumer culture, the indeterminacy of place and object, and the blurred vision of motion.

The Ghost Parking Lot was dramatically public from the moment construction began. People in the community flocked to see the burial process; as the auto mortuary progressed, it generated international response. One woman who lived nearby was so moved by the project that she asked for a special parking place to be reserved for her son's beloved Karmann Ghia, which she had kept in her backyard since his death in Vietnam. In a tearful ceremony the car was laid to rest, complete with a glove-compartment time capsule filled with the young war hero's medals.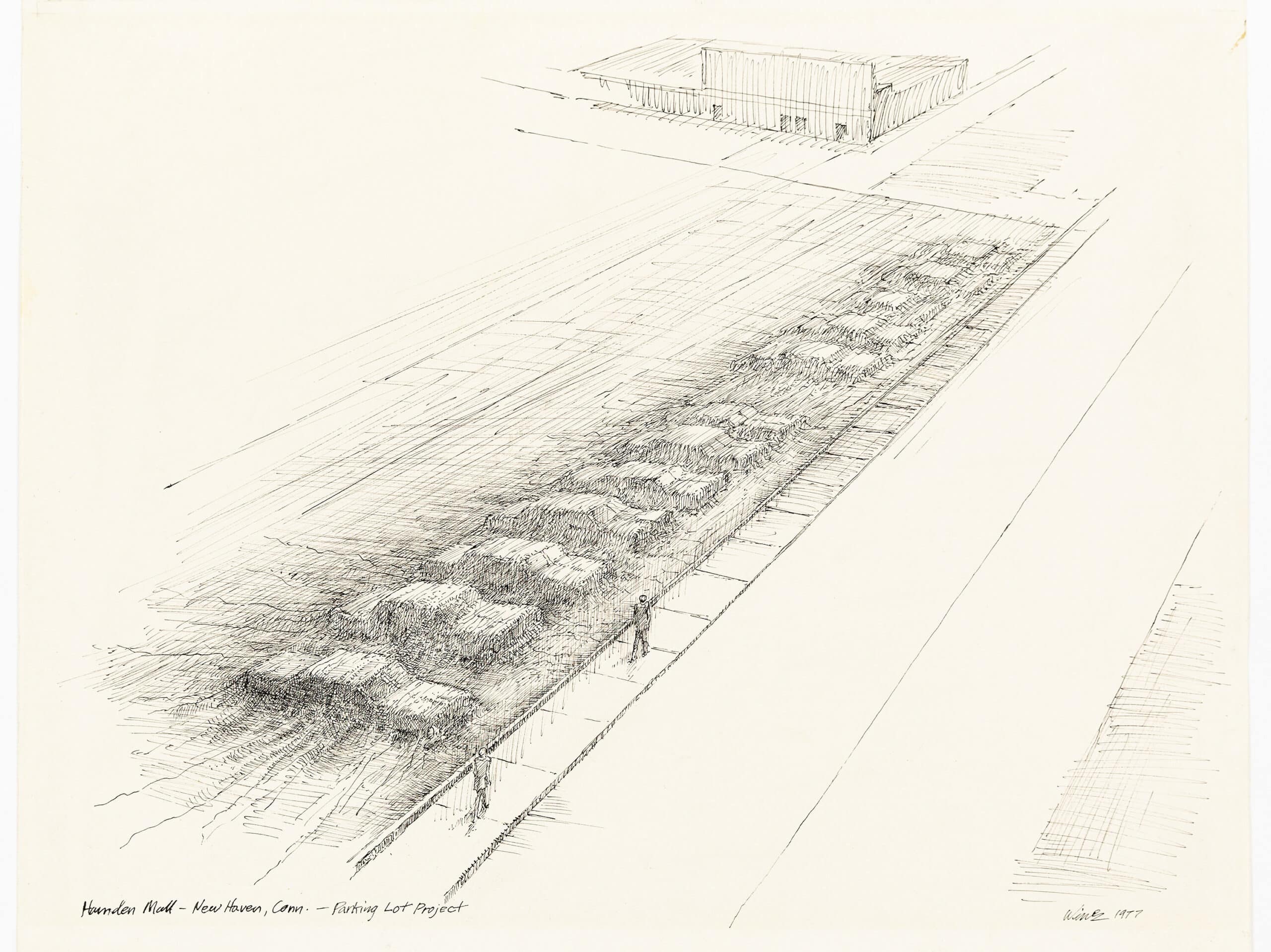 Extracted from De Architecture by James Wines, published by Rizzoli International Publications in 1987.