I gaze at the screen, engrossed in the German horror film Der Golem (originally released in 1915 and reworked for reissue in 1920), a masterpiece of performance art. This cinematographic journey is my latest odyssey into the work of Hans Poelzig. The film catalogues his lesser-known work in the art of set design. Poelzig's engagement with the drama of scenography underscores the wider narrative of theatricality in his drawings and buildings.
Poelzig's work sows an ensemble of emotions similar to those found in an enthralling stage performance of Goethe or Brecht. I was immediately transfixed when I first encountered images of Grosses Schauspielhaus in Berlin, with its embellished columns. It continues to have a profound effect on me; the highly expressive articulation of space, Moorish in language, generating its own theatricality that almost detracts from the dramatic offerings of the stage. I often think of the incredible energy that must have existed in this lost architecture, energy originating from the tension between these two performances; one constructed and constant the other instructed and ever-changing. The power of Poelzig's architecture is its vivacity, experienced much like theatre itself. The exuberance of Poelzig's built work is effectuated in his sketches.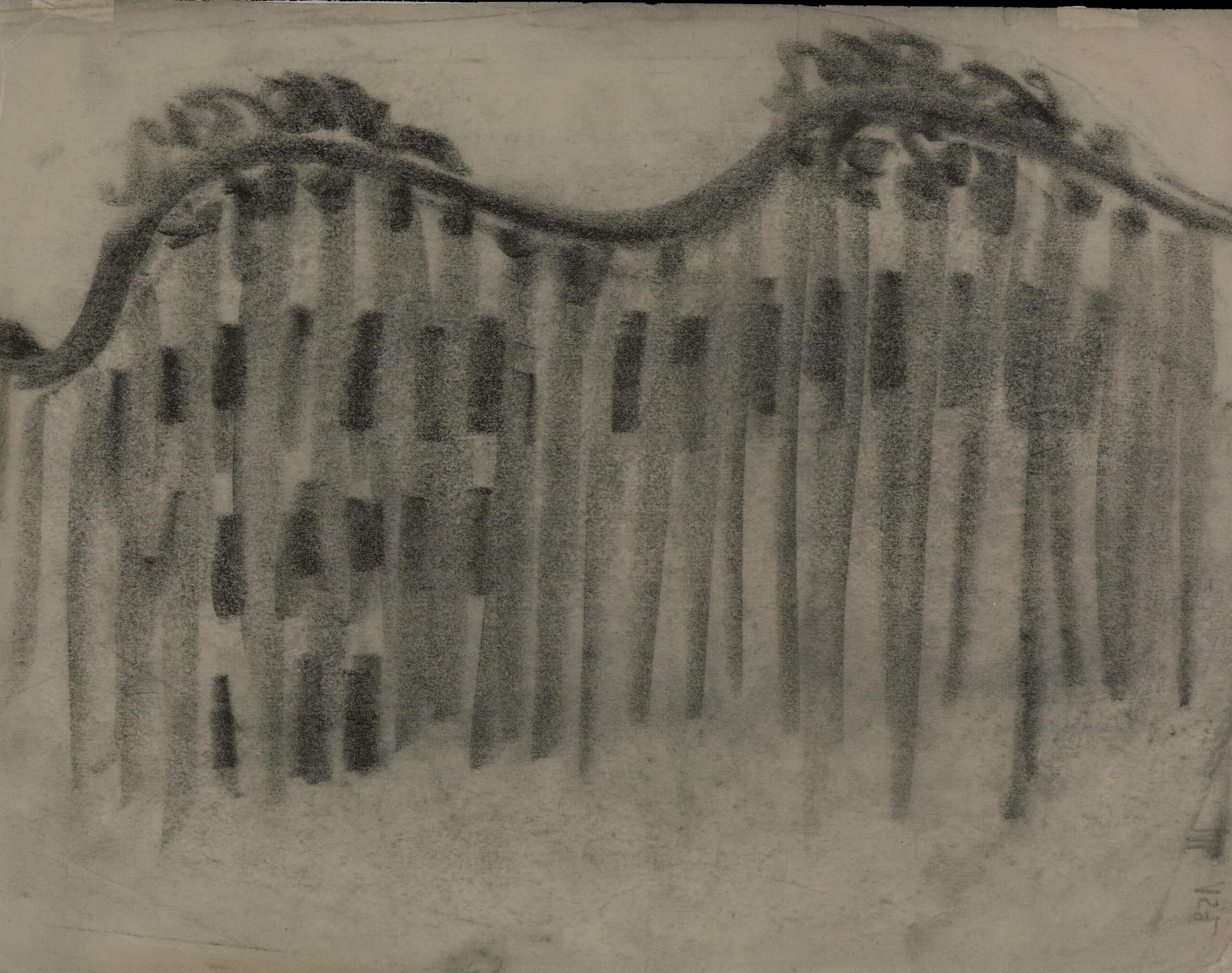 I remember standing in the lunch hall of Stirling's Florey Building during the Architecture Foundation Masterclass in 2017. We had gathered with great anticipation to see drawings from the Drawing Matter archive. Many gravitated towards the sketches of Álvaro Siza, however, I scurried towards the sketch above, excitement building with every step. Its effortless yet purposeful charcoal marks, a crescendo piece, feel as dynamic and exhilarating as Poelzig's spaces. I liken this charcoal drawing to the work of Francis Bacon, who believed that painting on the un-primed side of the canvas left an indelible mark with greater vitality. I see and experience that same energy and theatricality in Poelzig's bold charcoal strokes. The physicality found in his sketches implies the drama of built form.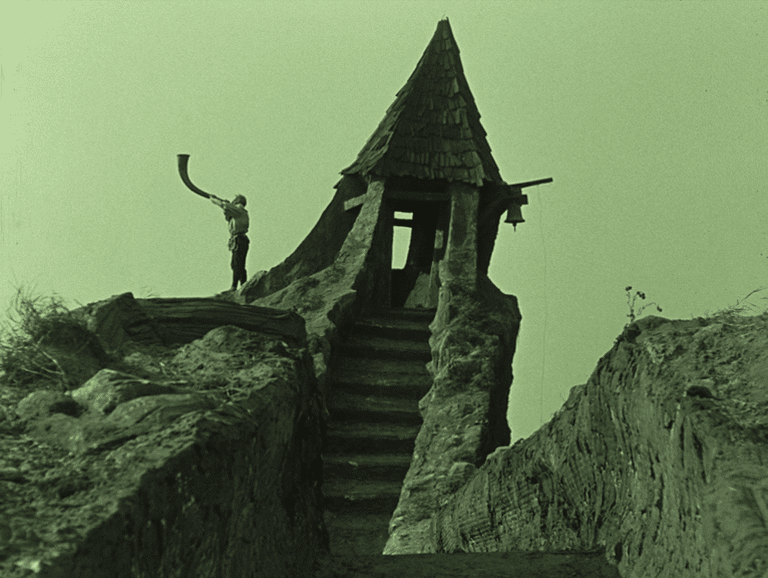 Robert Wightman is a young practitioner in Dublin who is guest lecturing at the School of Architecture at the University of Limerick (SAUL).
This text was entered into the 2020 Drawing Matter Writing Prize. Click here to read the winning texts and more writing that was particularly enjoyed by the prize judges.