Frank Lloyd Wright: Memorial to the Soil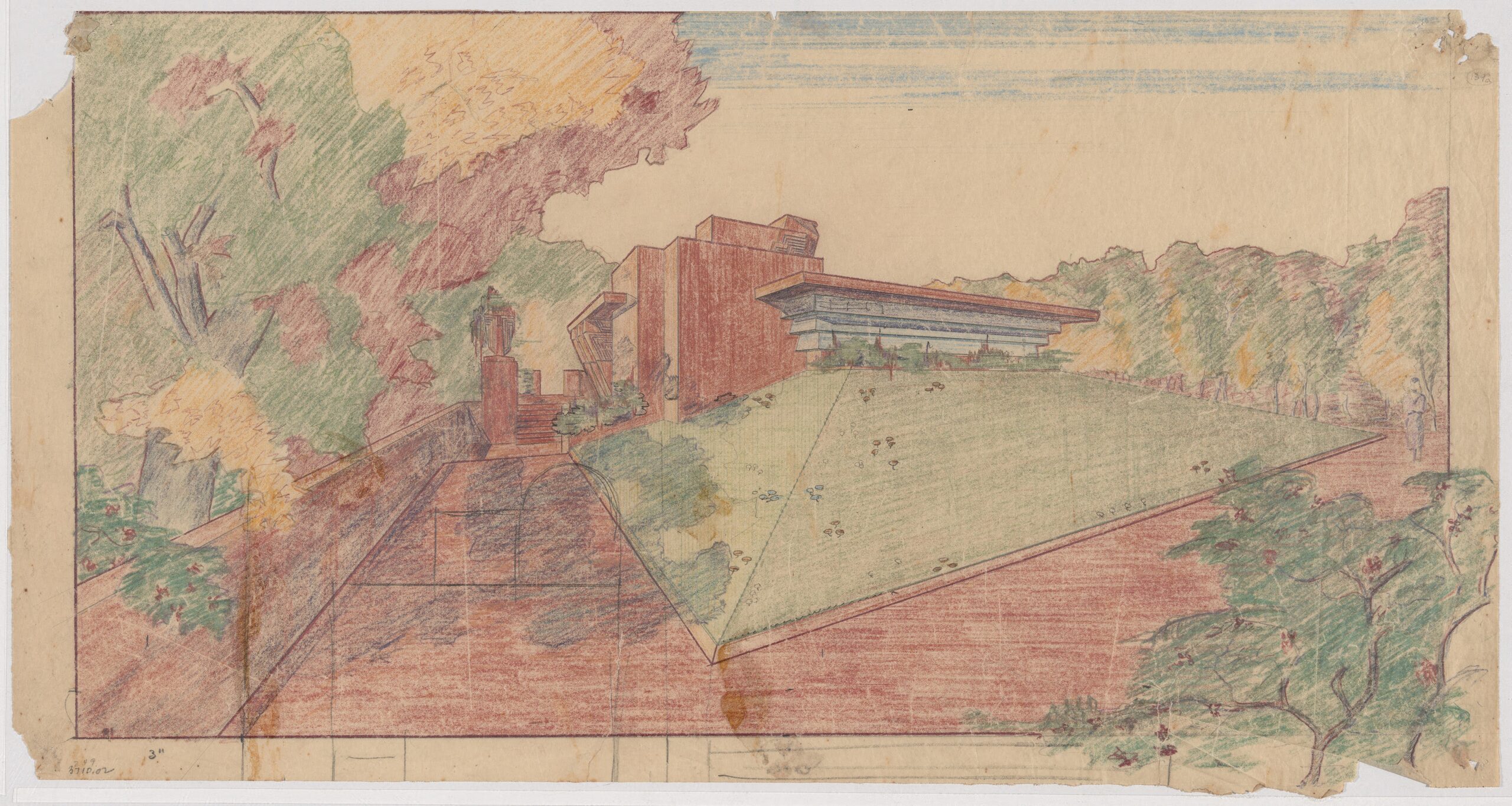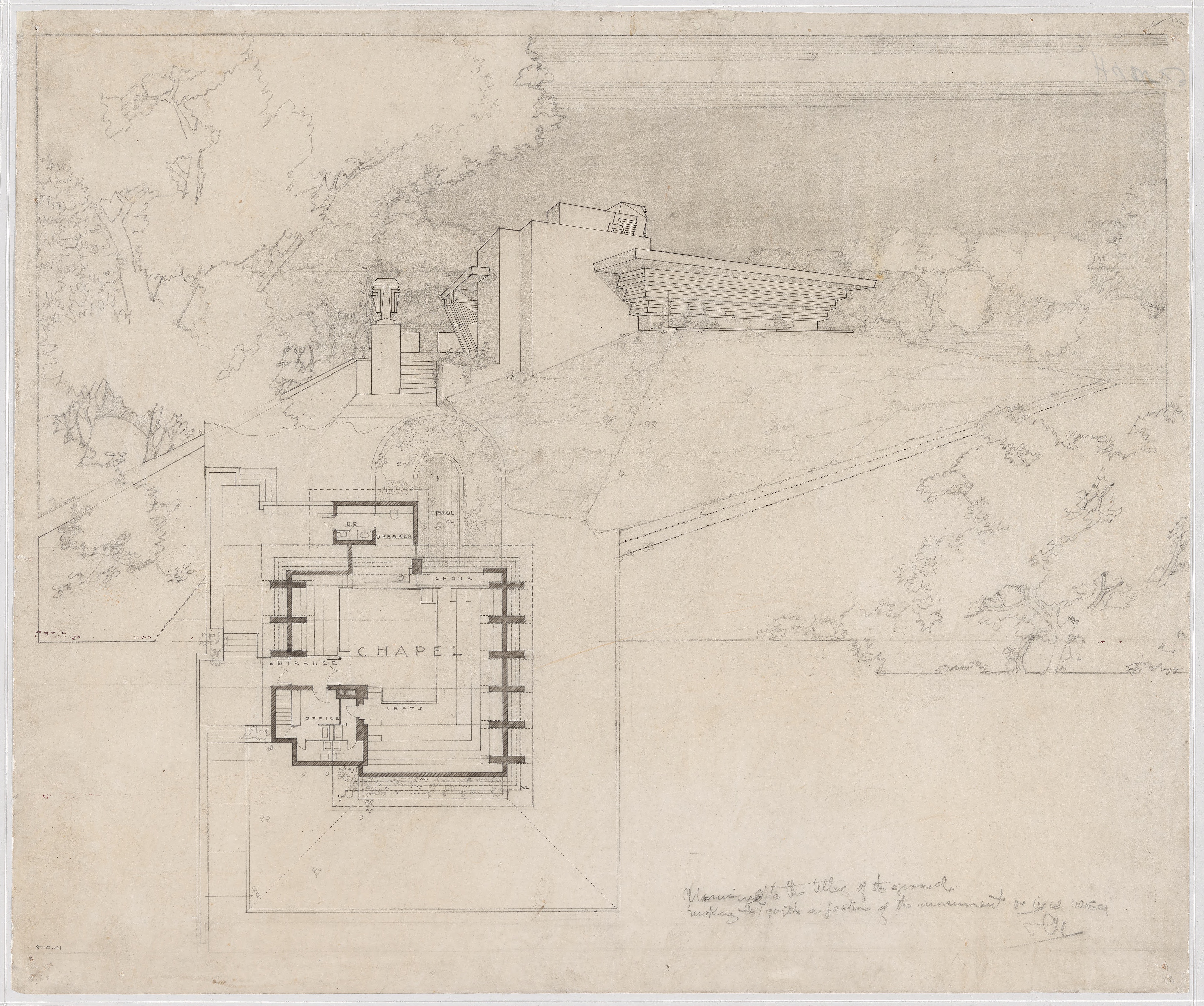 The renderings for Frank Lloyd Wright's unbuilt Memorial to the Soil (1936) show the project's incorporation of earth berms as a major component of its design. In a sense, the earth itself became architecture. About his design, as inscribed on the pencil drawing above, Wright wrote that the project was a 'Memorial to the tillers of the ground, making the earth a feature of the monument or vice versa.'[1]
Wright's design was fully in accord with his concept of an organic architecture, which was never meant to copy natural forms, but instead abstract them, thus establishing a strong bond between his buildings and their sites without disguising human intervention.[2] This can be seen at Fallingwater (1935–37), where dramatic terraces that cantilever over a waterfall do not copy the protruding rock ledges below, but rather work a sympathetic relationship by abstracting their rough shapes. Mirroring his Unitarian background, Wright believed such designs not only unified his buildings with their settings, but also their inhabitants with their wider surroundings, with the underlying order of the earth itself, and even with the cosmos.
The clearly rendered pyramidal forms of the berms defining the Memorial to the Soil, then, would relate to the hills of the southern Wisconsin region where it was intended to be built. In this way they would not only unite the low, barely protruding chapel with its setting, but also honour that setting through sympathetic interpretation, forming a special bond between its congregants and the world beyond.
David G. De Long, an architect and architectural historian, is professor emeritus of architecture at the University of Pennsylvania.
Notes
As quoted in Bruce Brooks Pfeiffer, Frank Lloyd Wright Monograph 1924-1936 (Tokyo: A.D.A. Edita, 1985), 355.
For Wright's descriptions of landscape and his definition of organic architecture, David G. De Long, ed. Frank Lloyd Wright: Designs for an American Landscape, 1922-1932 (New York: Abrams, 1996), 15-133, esp. 118-119.