– Richard Hall and Emma Rutherford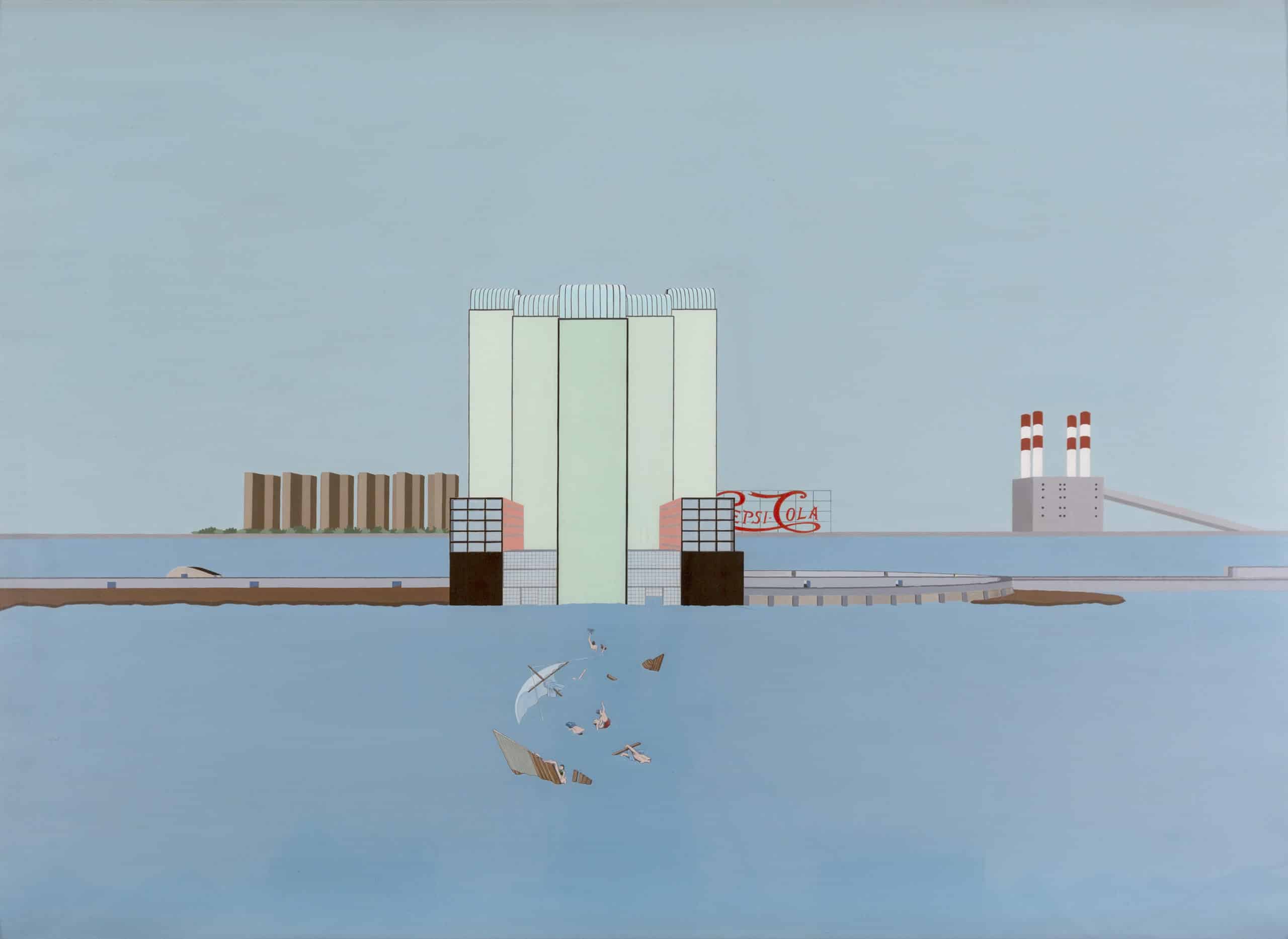 While declaring explicitly architectural intentions (especially in the beginning), the enthusiastic appropriation of technologies and techniques peripheral to architecture has been a constant theme in OMA's work. In 1976, Elia Zenghelis commented on the role of the telephone in their design process. [1] The photocopier and commercial printing would open up new textural possibilities in the 1980s. [2] The unpredictable capabilities of international hotel fax machines would impact on the office's internal drawing conventions until at least the mid-2000s. Magazines, websites, Instagram (etc.) have all had their moment. The initial appropriation of painting, however, played a slightly different role. Although, like other media adopted by the office over the years, it contributed to both design process and representation, it also served a third important purpose: commodity.
In 1978, OMA was the subject of an exhibition at the Guggenheim in New York (a mere three years after the office's 'official' founding). This event was reputedly as much an exhibition of paintings about architecture as it was about the architecture in the paintings. [3] Many of the paintings on show were sold. One could view this as opportunistic, yet the reality is much more pragmatic. The office was founded by two architects and two painters making speculative projects: competitions and self-initiated work. Painting is quicker than building and generates a saleable, reproducible 'bi-product' (and often parallel product) of the design process. Since most built projects are likely to take a minimum of five years, and the success of any competition entry is uncertain, paintings were able at once to contribute to the office's process and output, and offer a form of sustenance in lieu of fee-earning projects.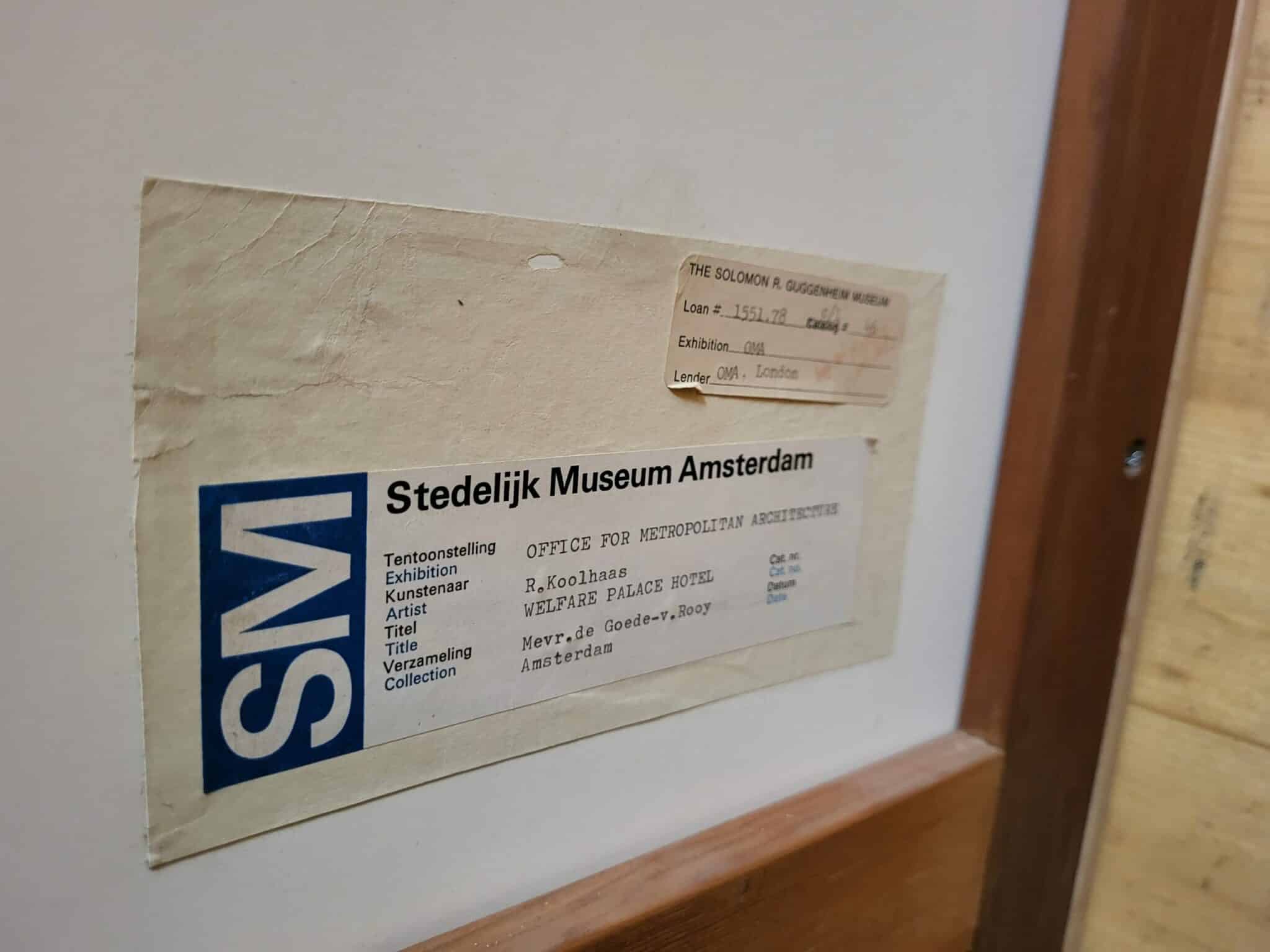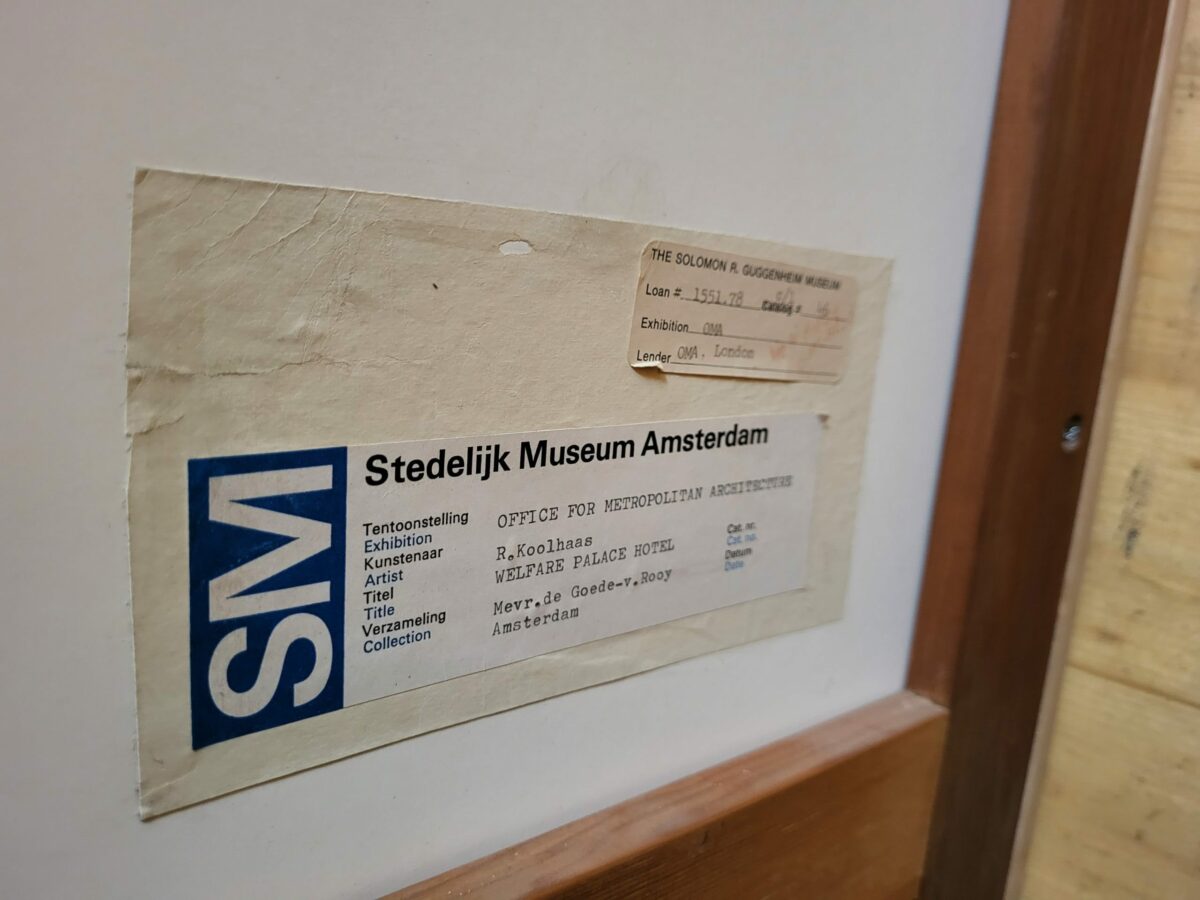 This particular painting, by Madelon Vriesendorp and Rem Koolhaas – shown at the Guggenheim exhibition as well as at Amsterdam's Stedelijk Museum – was sold to Luce van Rooy in Amsterdam in the late 1970s before finding its way to Somerset. Apparently, van Rooy was inspired to set up a gallery of architectural drawings during a meeting with Koolhaas in New York. She then 'scraped together the money necessary to buy the painting from Rem'. [4] 
What better way to sustain an office than stimulating a market for its assets?
Notes
Elia Zenghelis and Rem Koolhaas, lecture on 'OMA projects', Architectural Association, London (1976). Courtesy of AA Archives.
Conversation between Stefano de Martino and Richard Hall, November 2021.
'The Sparkling Metropolis', Guggenheim, New York (1978). ​See also various discussions on the exhibition in: Christophe van Gerrewey (Ed.), OMA/Rem Koolhaas: A Critical Reader, (Basel: Birkhäuser, 2019), pp.26-61.
See related reading.