Robert Bray: Six Designs for a Playboy Penthouse Pad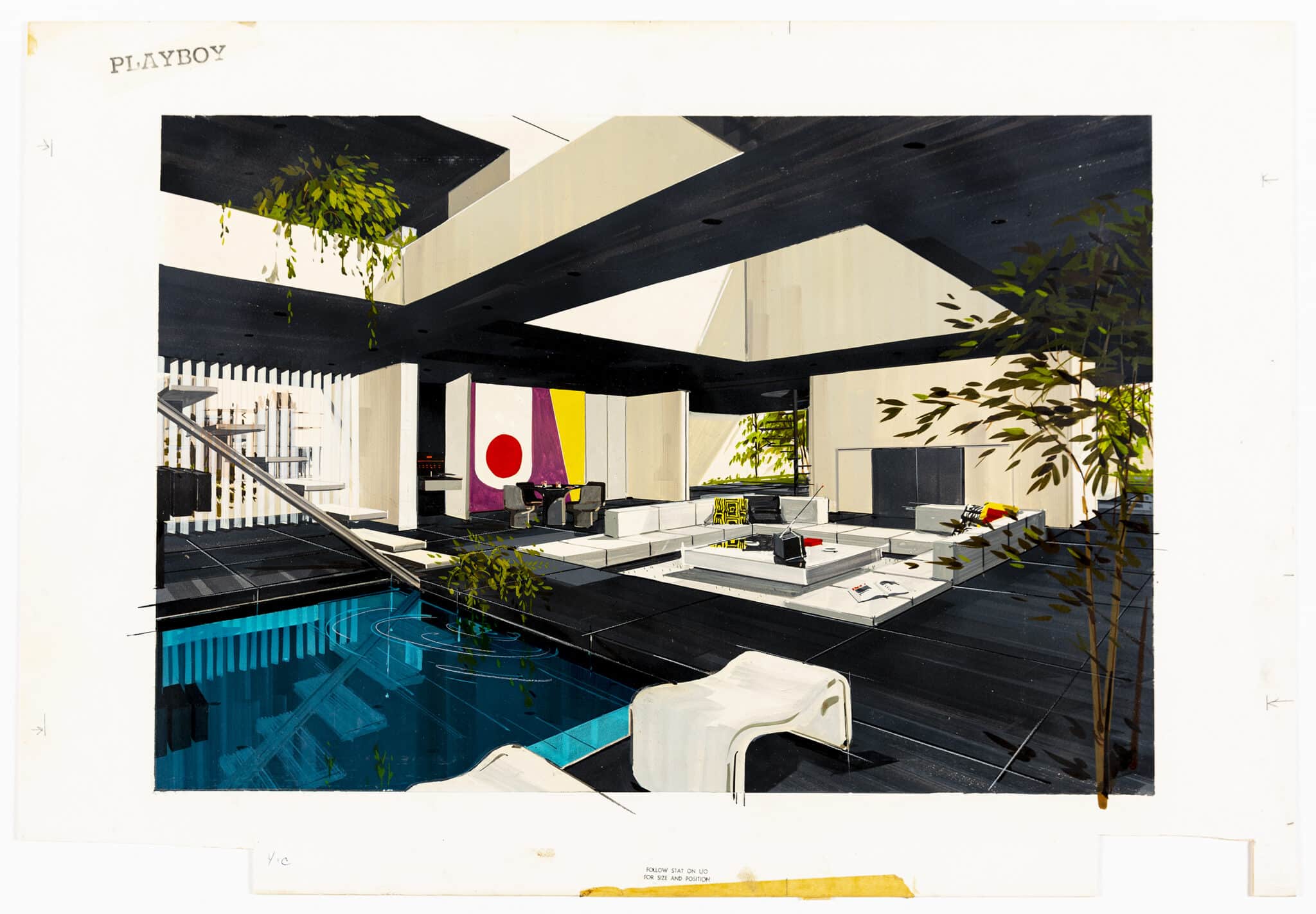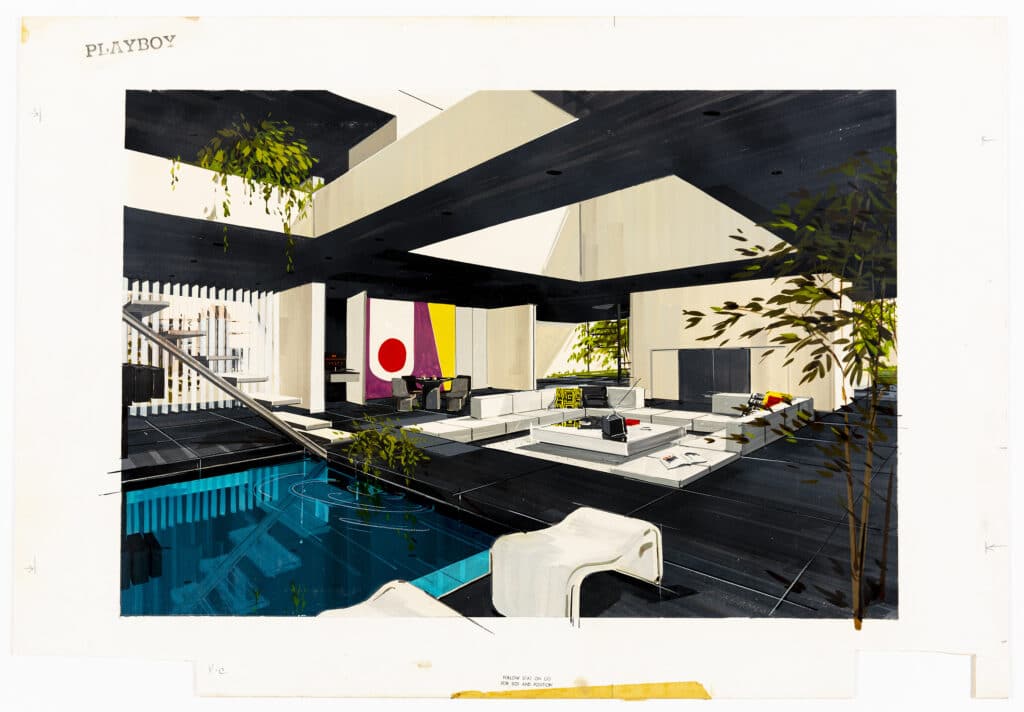 Published in 1970, fourteen years after the first Playboy Pad of 1956, and with 'a new decade dawning', this penthouse design by Robert Bray was presented as 'the pinnacle of urban living', combining 'the latest technological and architectural advances with an idea as old as the hills': Roman houses that were built around an open atrium or courtyard. The penthouses were meant 'to appeal to the urban bachelor who believes a man's home is not only his castle, but an outward reflection of his inner self, a place where he can live, love and be merry, entertain friends with parties big and small, play poker with cronies from the office, or relax alone with a fond companion'. Drawn in a style that seems a simultaneous exercise in graphic and interior design, Bray's duplex centres around a two-storey atrium, roofed with a motorised skylight. The first floor was designed for more gregarious pursuits, while the upper floor was designated to intimate activities and an unroofed patio from which to enjoy the sun and stars.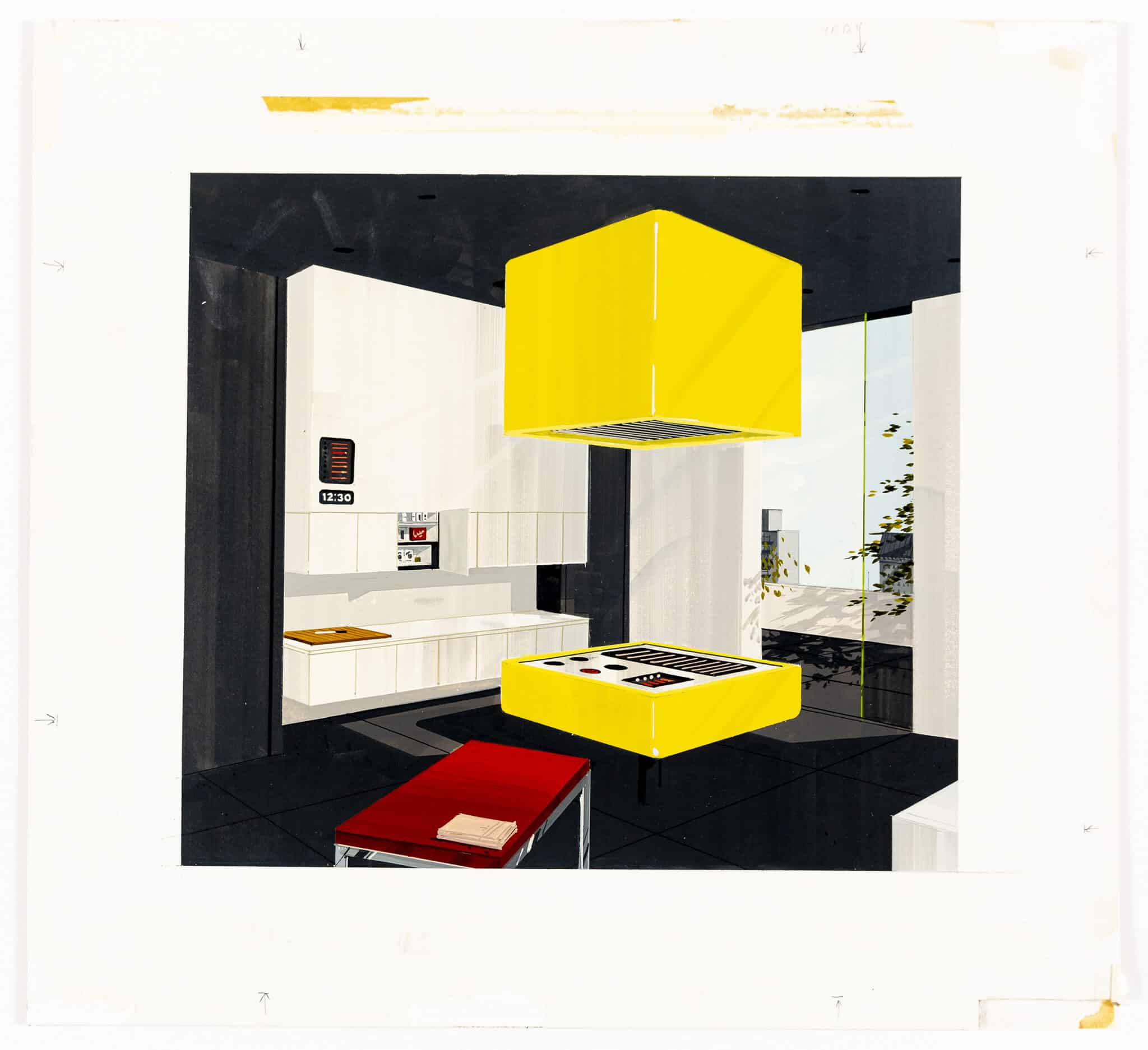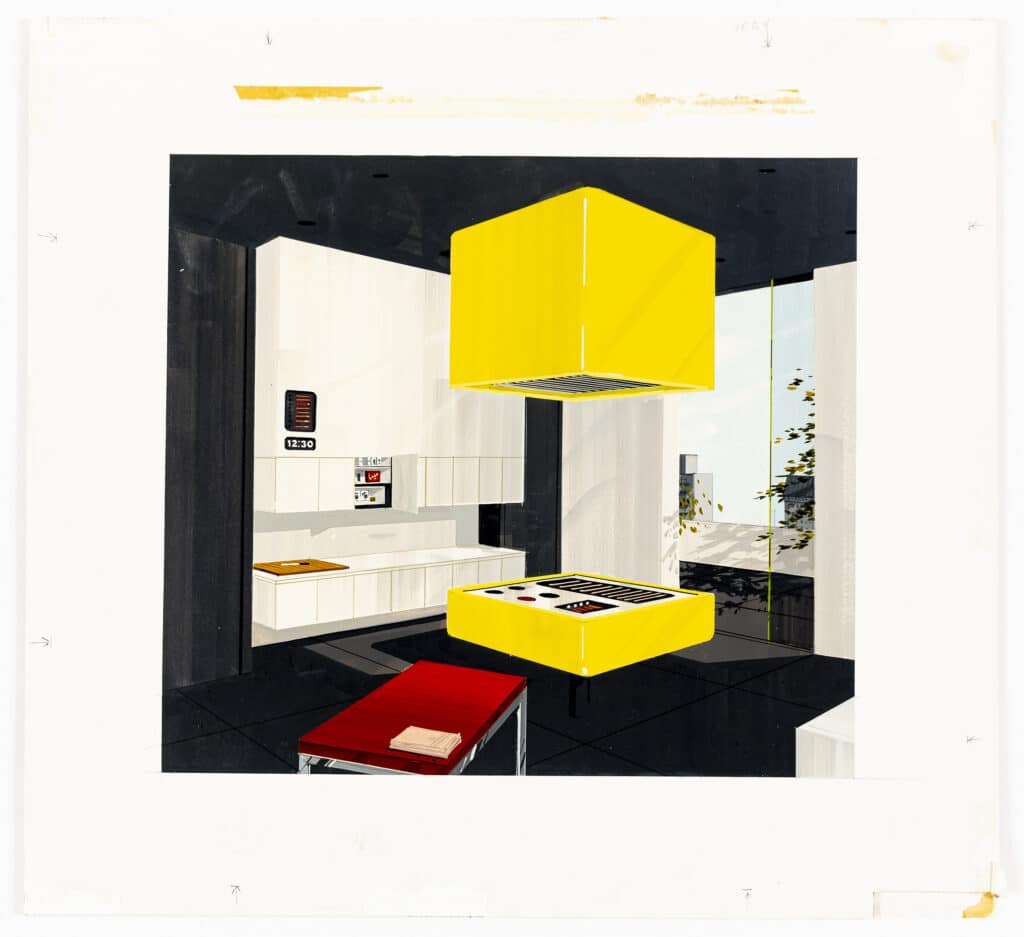 Billed as 'coolly elegant urban' with 'intimate privacy' combined with 'architectural spaciousness' the design was seemingly a seeming reaction to what at the time Playboy called 'architectural serenity and spatial sculpturing, to gain a sense of quiet-private interior vistas' – evident in the clean, bold, painterly style and strong perspectival views of the drawings themselves. Italian-designed, aluminium spun Torino chairs and table, leather covered Domino chairs, and a lacquered Knoll cocktail table furnish the living area and the 'sunken talk pit'. And the most advanced audio-electronic accoutrements – an Italian designed Brionvega AM/FM hi-fi unit – are concealed in cabinetry and behind multi-panelled, abrasion-proof abstract paintings that open with a remote control. Such sumptuous interiors – echoed in the sumptuous gouache of the paintings – attested to the ideal lifestyle of the affluent man of taste.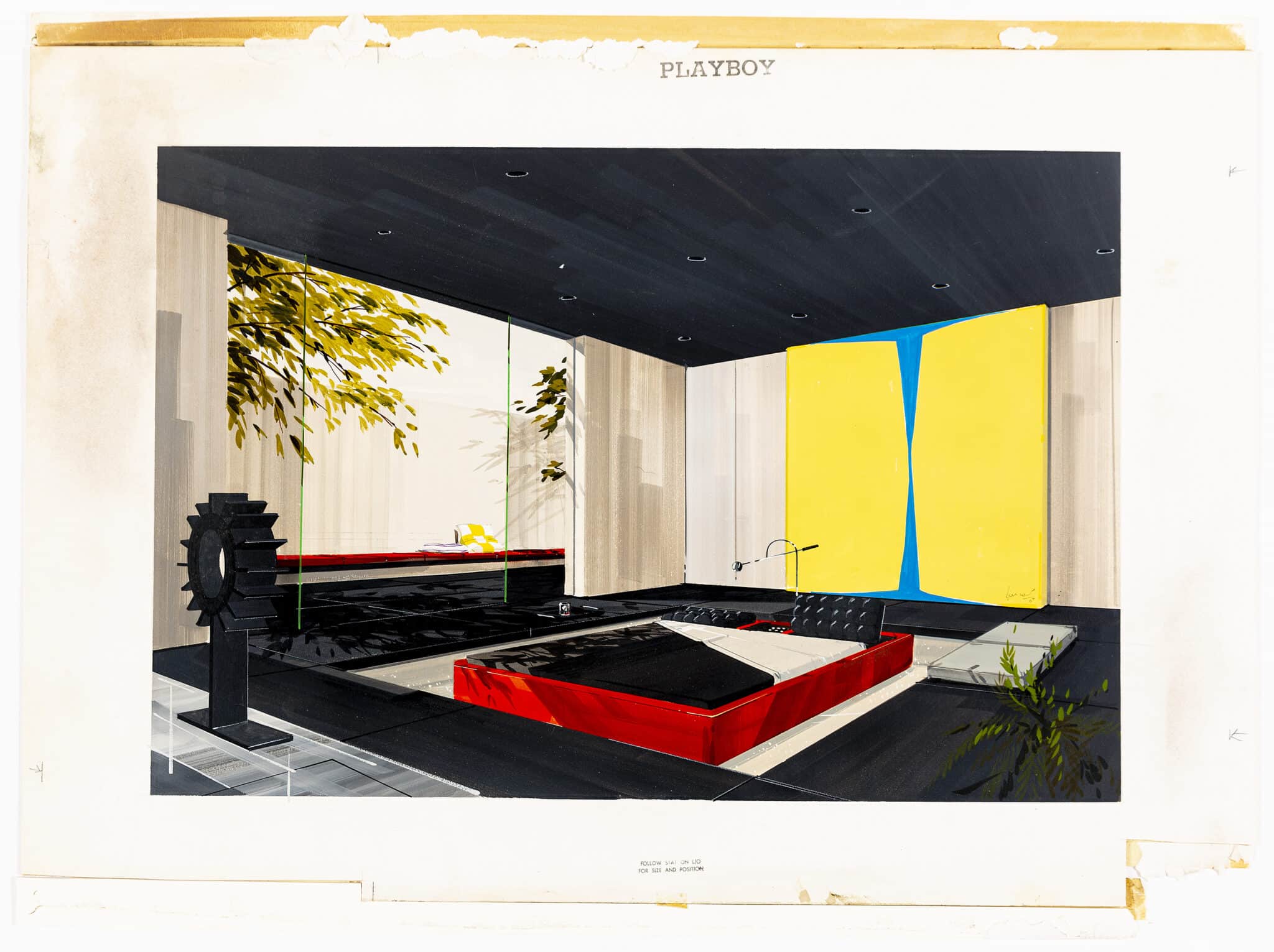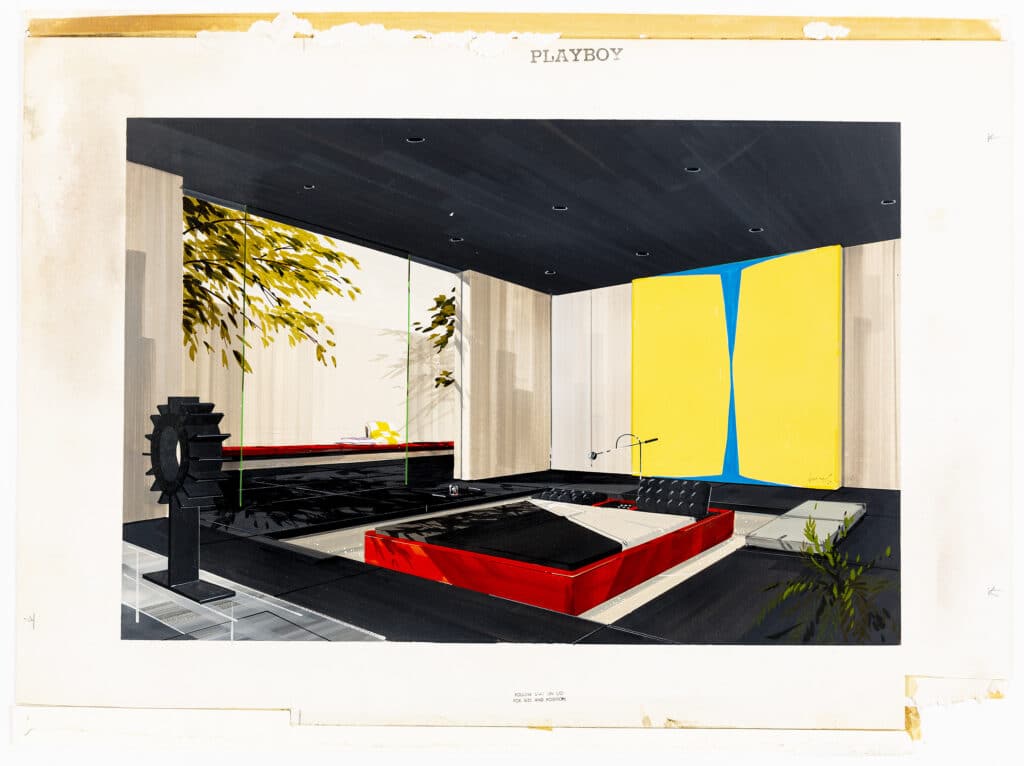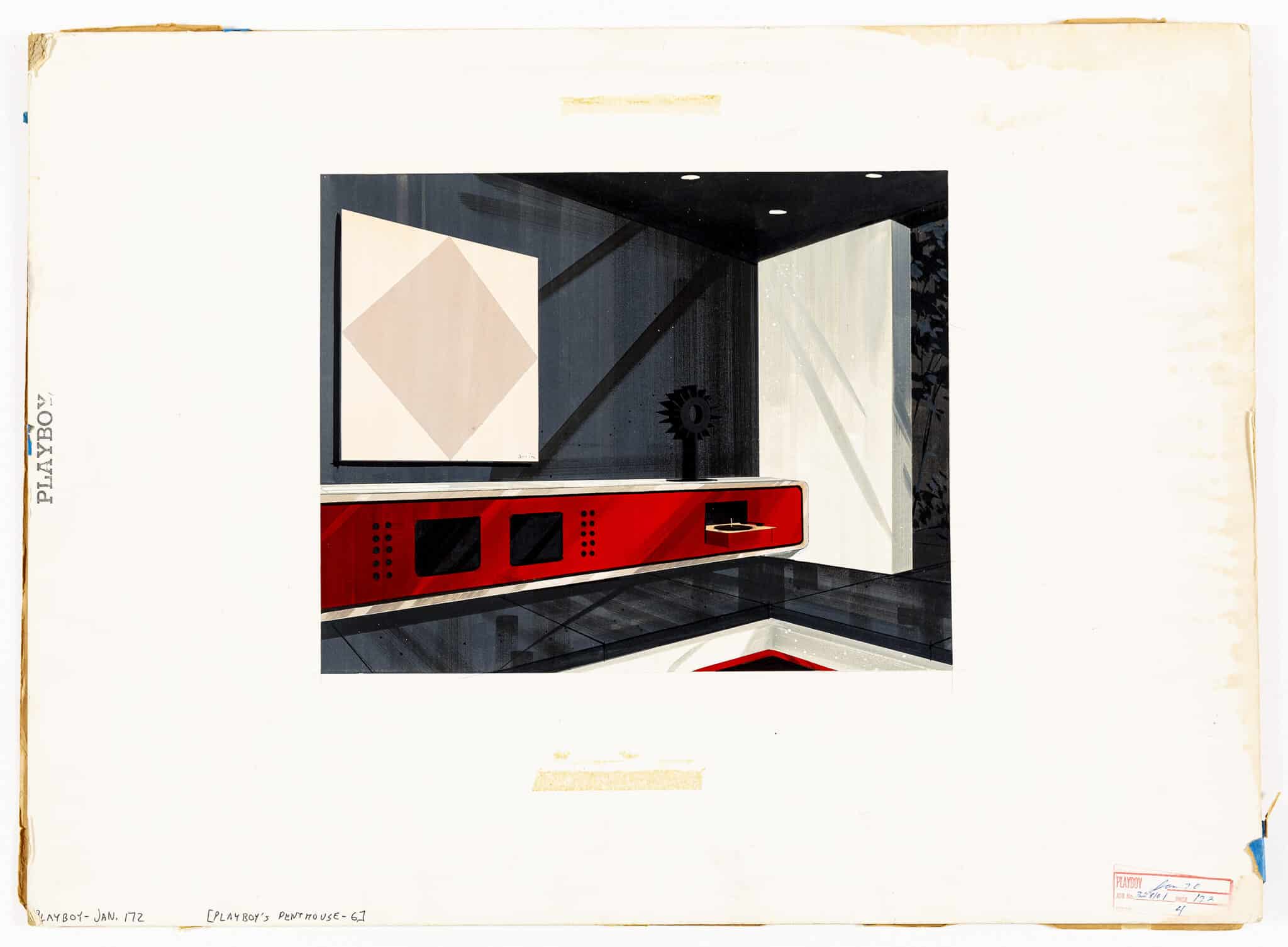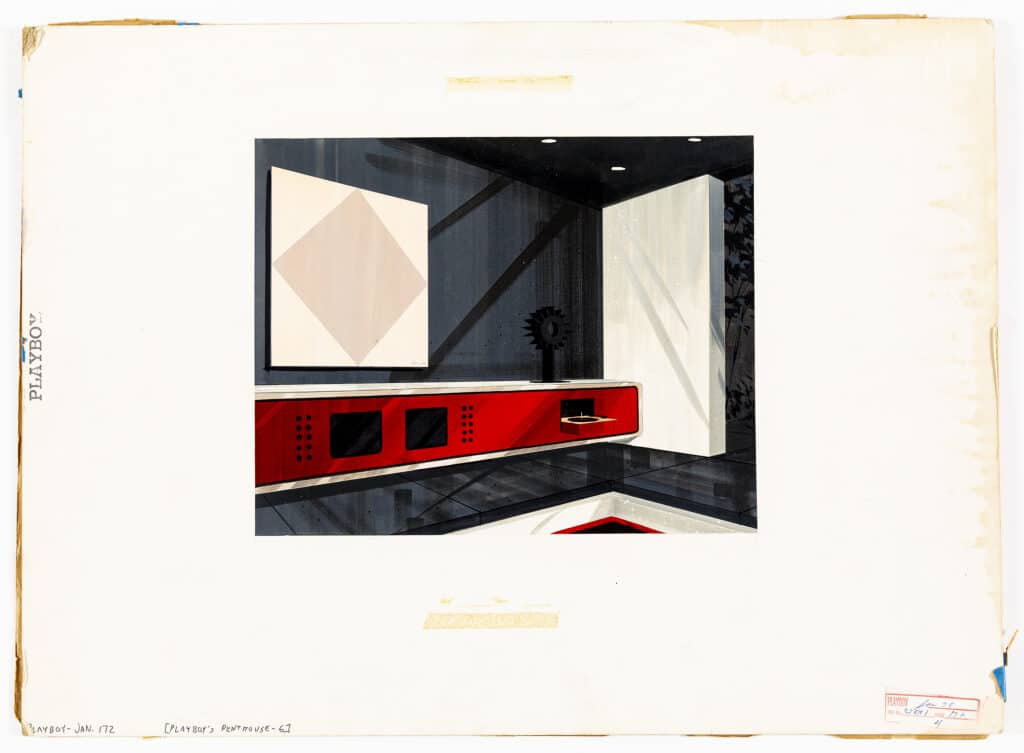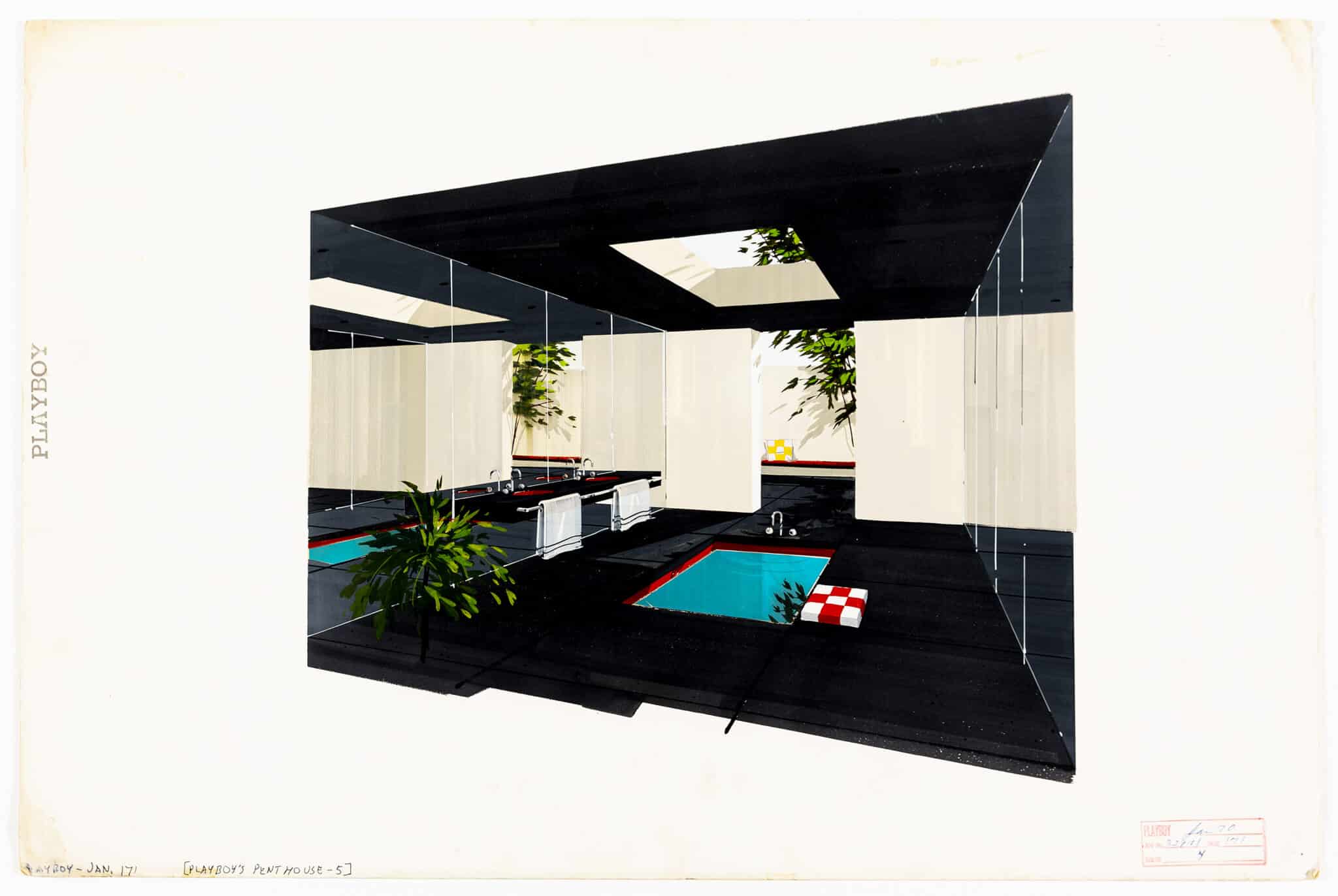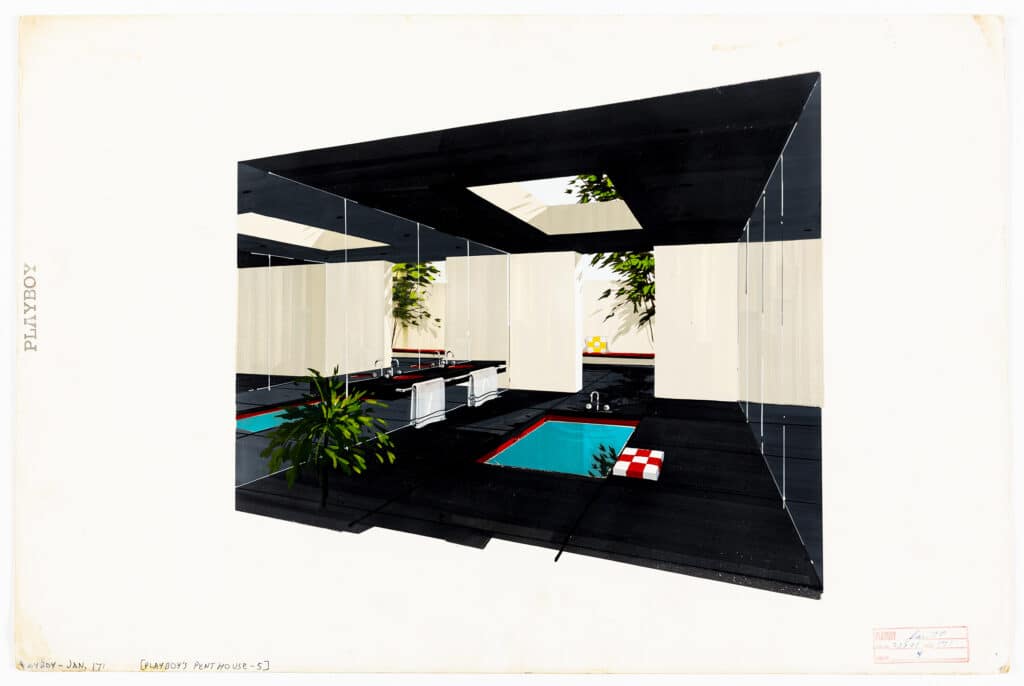 As the research project and exhibition Playboy Architecture, 1953–1979 led by Beatriz Colomina demonstrated, sex, architecture and design intertwined here against the backdrop of the Cold War and the cataclysmic events and political unrest of the late 1960s and early 1970s: Kent State, the moon landing, Vietnam, the emergence of feminism and the pill, the oil crisis, and a culture of James Bond movies, from On Her Majesty's Secret Service to Diamonds are Forever.