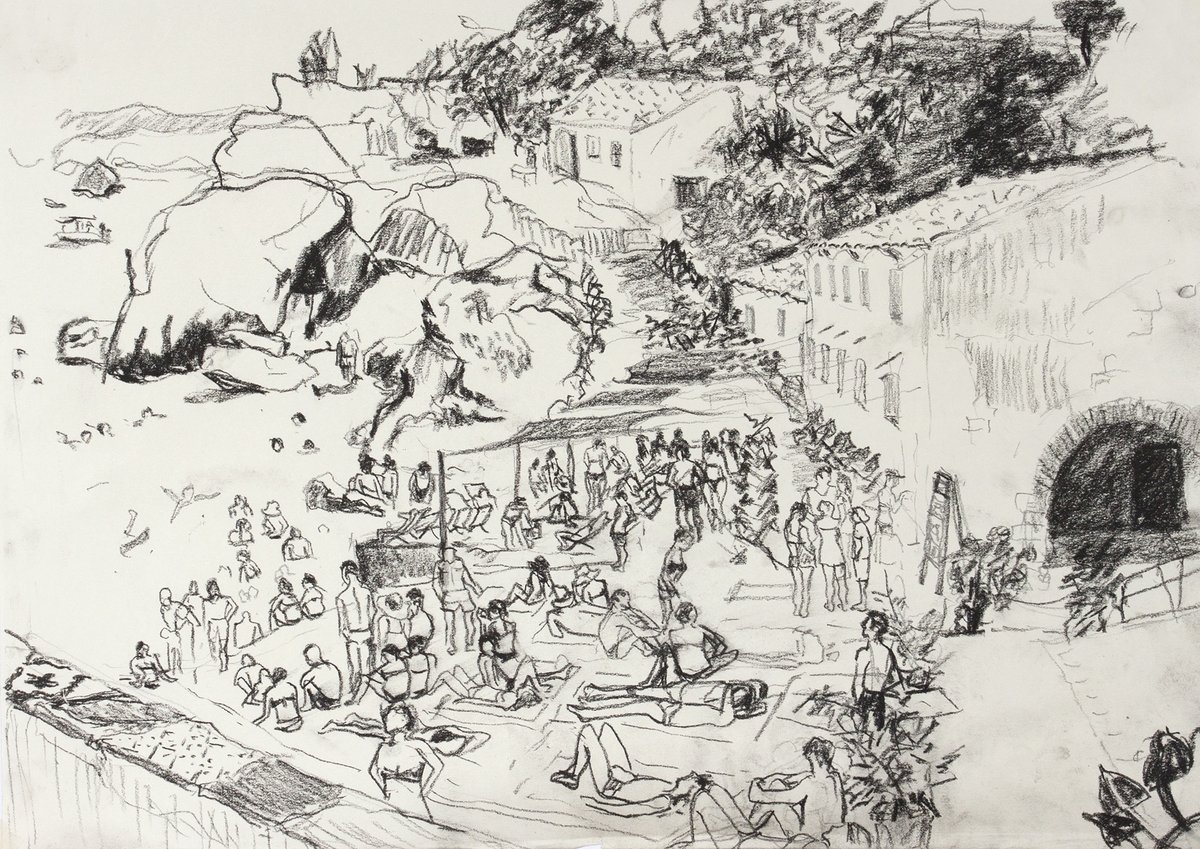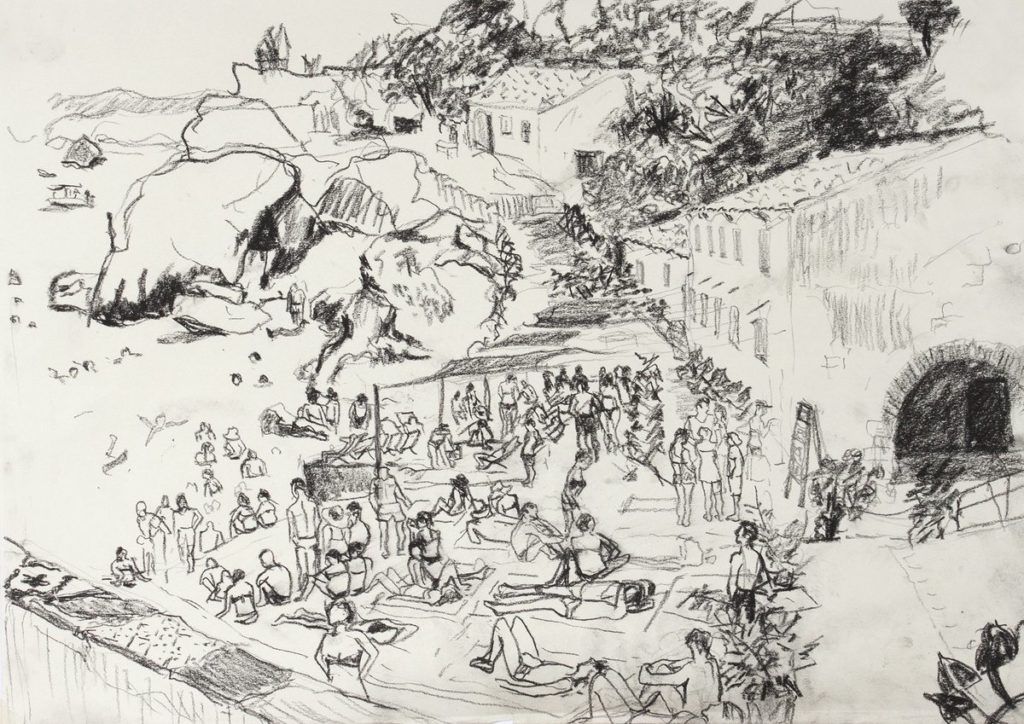 This drawing was made with a chinagraph pen over the course of a holiday afternoon. It started out roughly, as a quick sketch, but time stretched out as more people filled the page. I like using chinagraph as it can be sensitive to great softness and also very dark lines. I like its texture – it is a very direct medium and you cannot alter its mark once it is on the page, and so it forces you to look carefully and commit to the line you are making.
The view is from a first-floor terrace that bridges over the old wooden entrance gates to the Palazzina of the Tonnara di Scopello in Sicily. The gates are set into thick stone walls that enclose an inner courtyard behind the former administrator's house. The Tonnara is a medieval walled estate once supported by tuna fishing, but the industry collapsed and the Tonnara closed in 1984 due to competition from off-shore Japanese trawlers. There were once many old tonnare along the coastline, now they are abandoned.
The Scopello Tonnara sits on a picturesque lagoon and its pitted concrete causeway has become a public beach during the day. At night it is home to visitors staying in the Palazzina and the old fishermen's houses, which can be seen here lining the sloping site around the bay. When I made this drawing 80-year-old Giovanni – bright eyed, leathery skinned, wiry and fit – was still living in one. He was always to be found sitting beneath the fig tree that can be seen in the middle distance of the drawing, having worked all his life in this place as a fisherman.

I love the way that this former working space has become a multi-generational public realm. It is as busy as a town square where people, quite unguarded in their demeanour, chat and relax in groups and pairs; different characters emerge. A parapet ledge of old mismatched patterned cement tiles in the foreground is a typical Sicilian detail.

This is essentially an interior view: the buildings, rocks and unruly foliage hold the space, and the people fill this large external room. My imagination is often drawn to the architectural interior, be it a house, a garden, a city or a concrete beach. How it is used in both unexpected and planned ways, and what is enabled, which ultimately is always about the individuals' lives and their connections to each other. The buildings here are a backdrop, like the rocks, to the fizz of people.