Trevor Dannatt: St Mary's Grove — Hook & Extension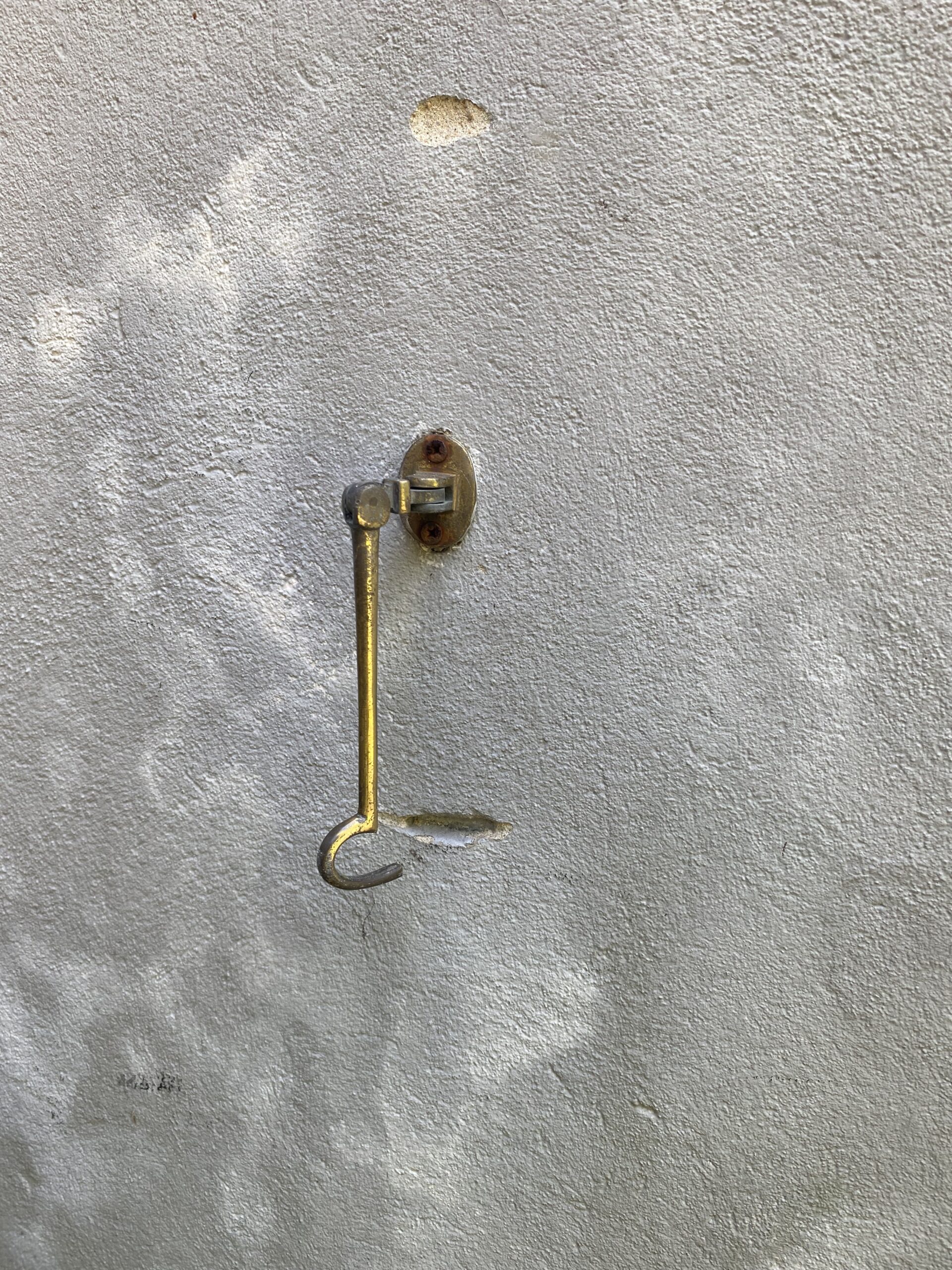 Liza Fior, whose phone was used to take these snaps (I still refuse the portable-telephone obligation), was particularly taken by this hook for the garage door, the way it hangs, the perhaps deliberate chipping into the stone, 'I am sure he planned it'. That minute attention to the smallest thing, 'God in the detail', seems natural to any architect but continually impressive to us civilians. The garage, with a studio above it for my father to be able to work from home, was designed by him over at least a decade and completed in 1980, a notable addition to the original 1846 house.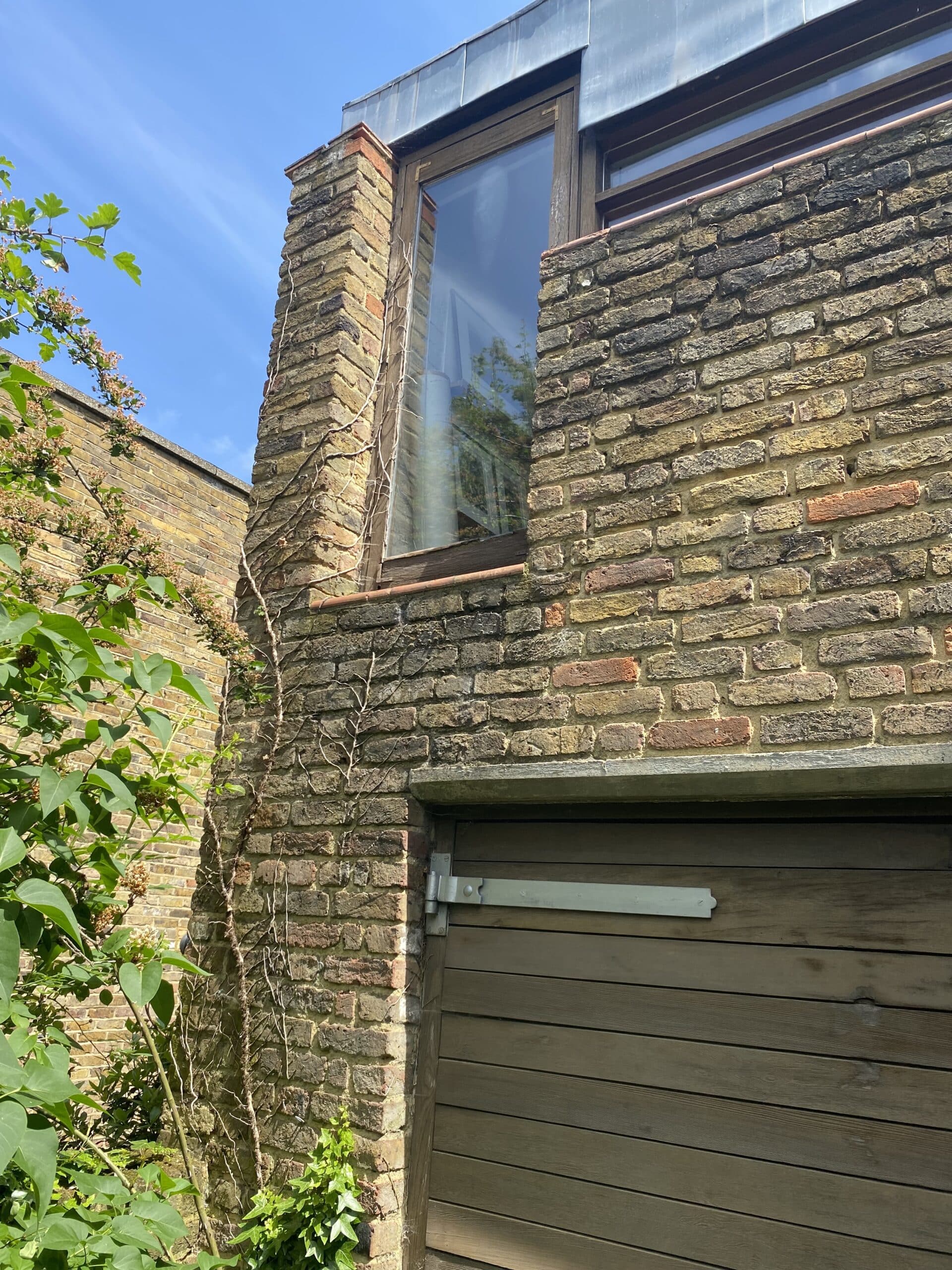 Trevor was particularly proud of this extension, showing the plan and photographs as a panel at the Royal Academy Summer Exhibition in 1980, and was happy to boast that it demonstrated to all the surrounding similar houses the 'right' way to design such an addition. An enormous amount of attention and selection had gone into the chosen brick, in comparison with the brickwork of the original early-Victorian construction. When I later visited Finland with Trevor for a centennial tour of Aalto's buildings the 'rightness' of our own domestic homage to the Master became all the more obvious.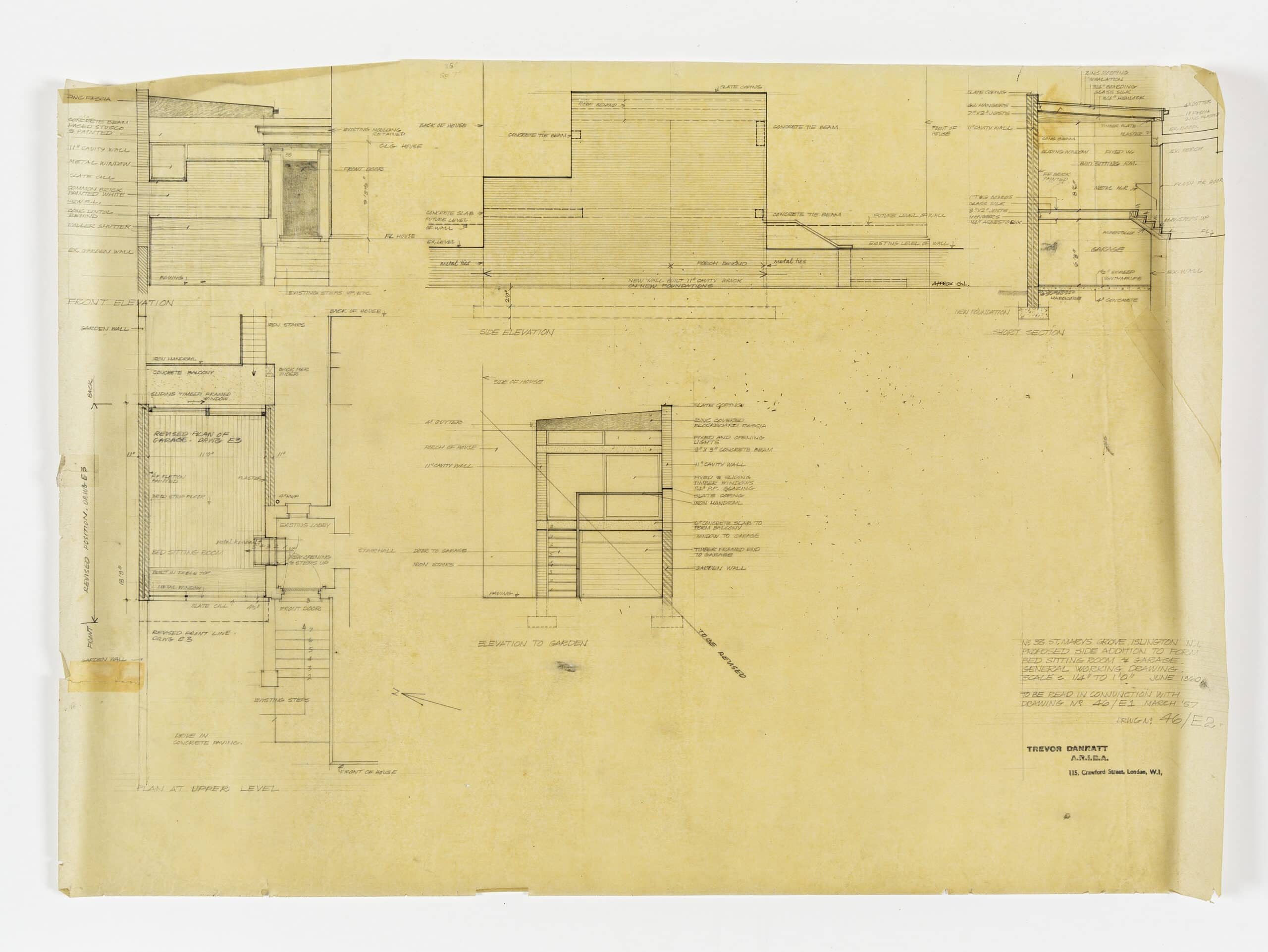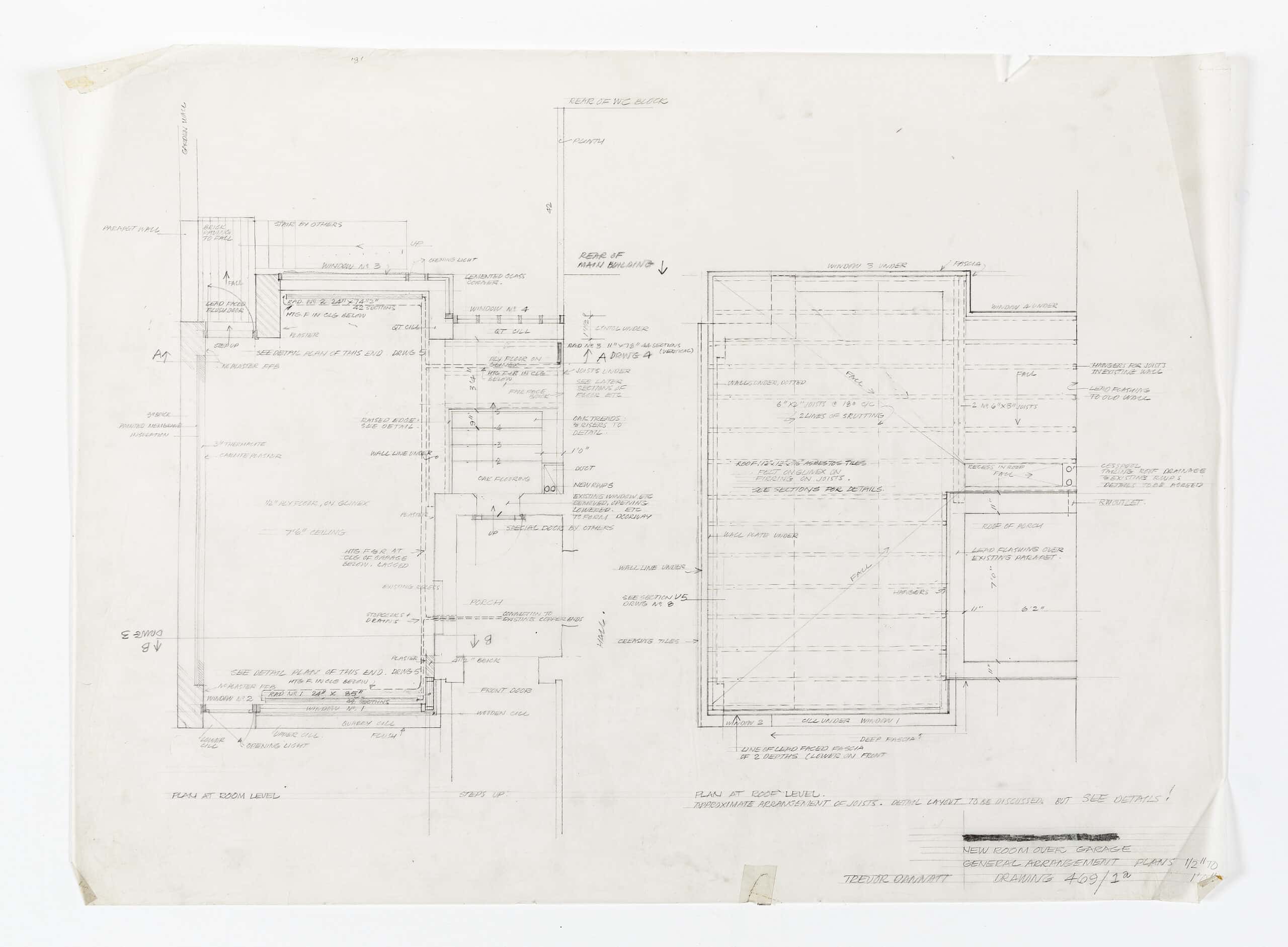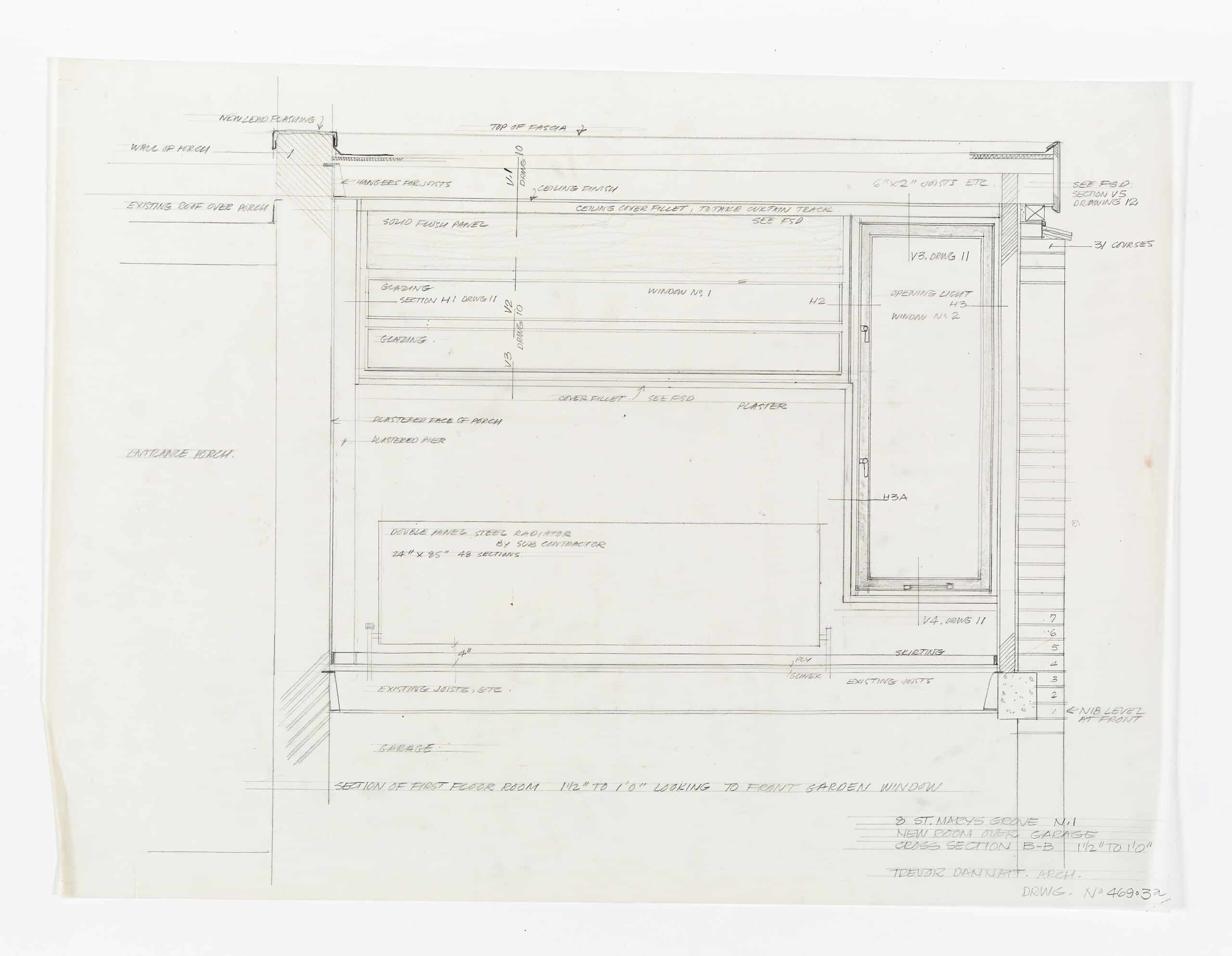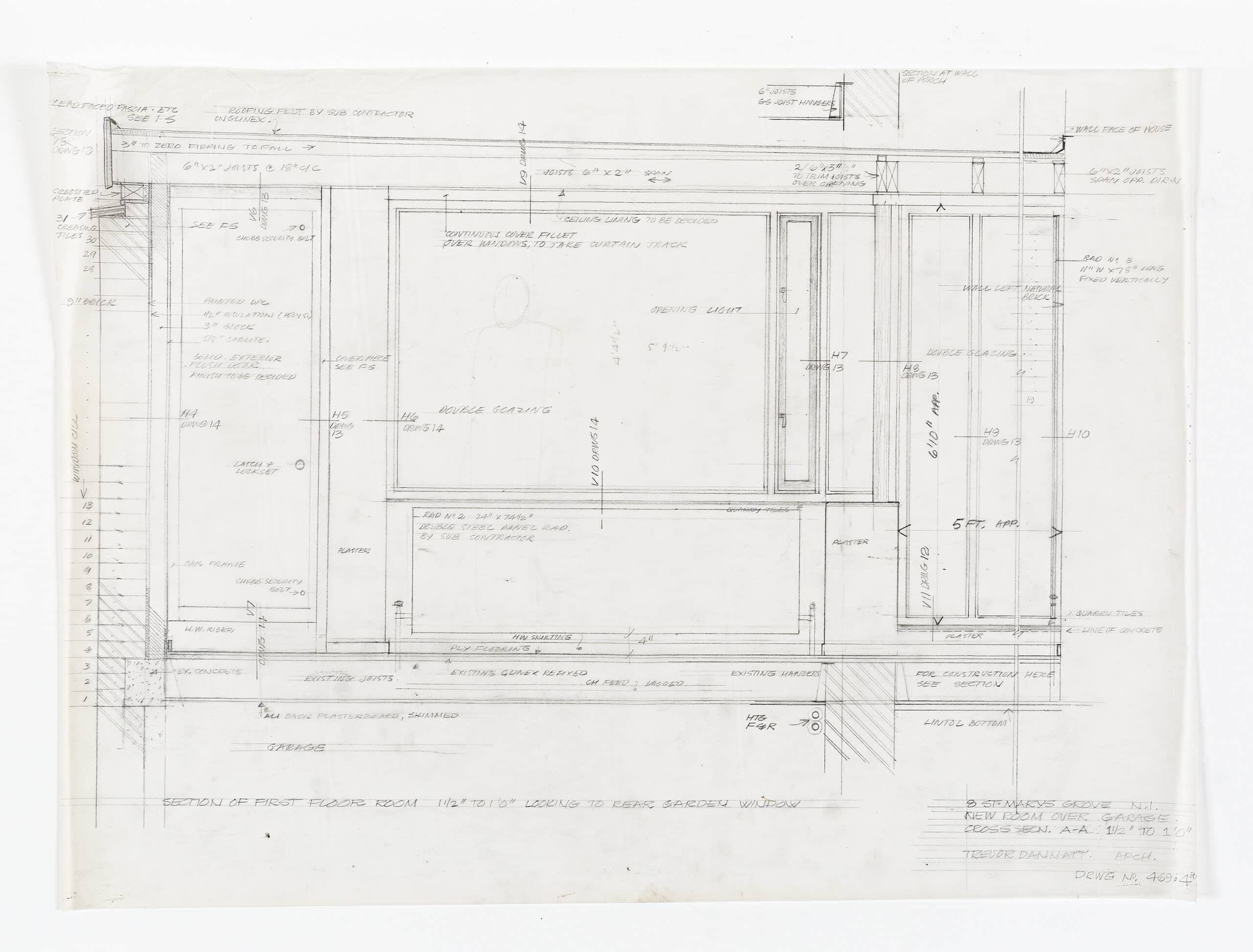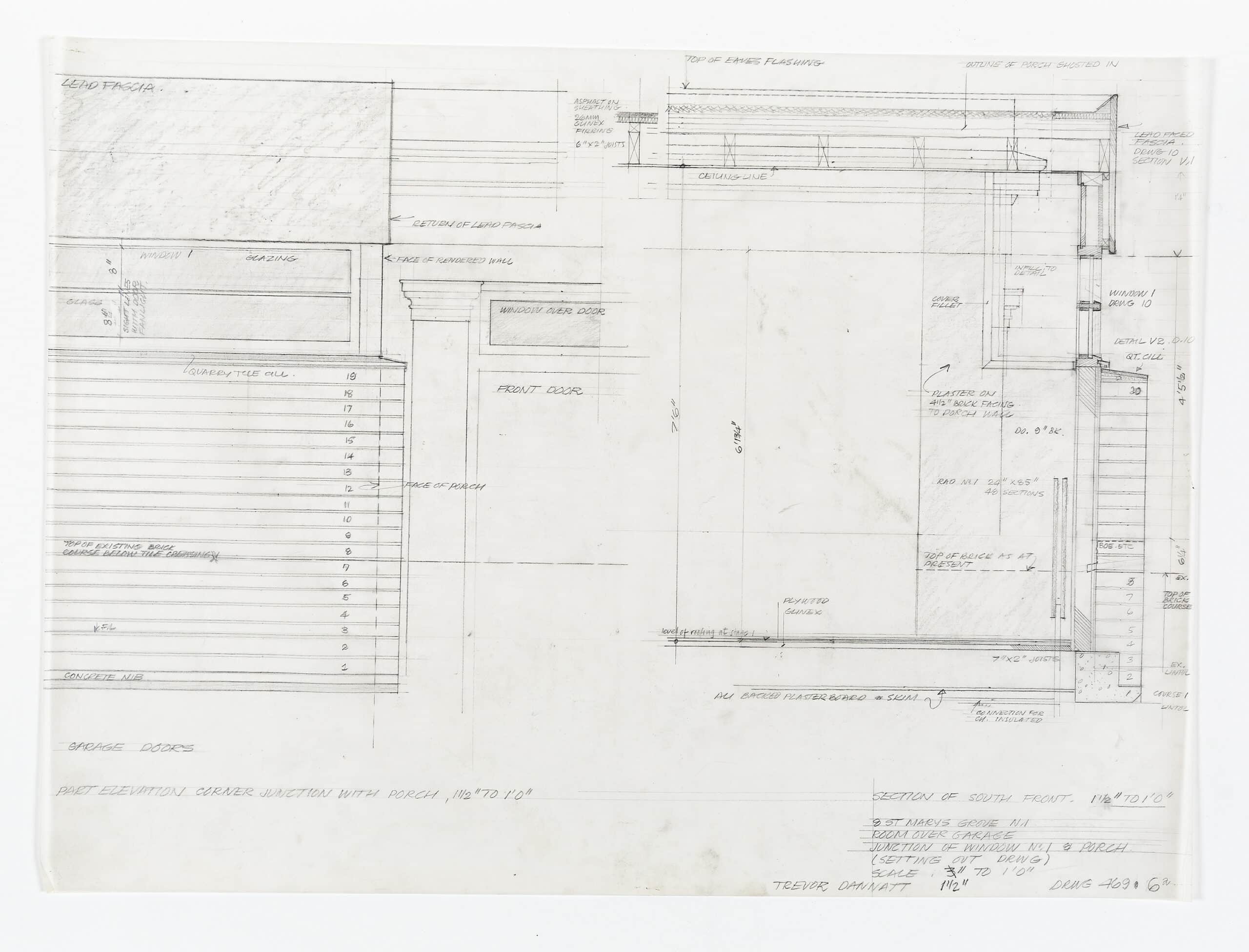 This is the fourth part of Adrian Dannatt's series of reflections on his family home, frequently remodelled and extended over 45 years from 1955, by his father, the architect Trevor Dannatt. Read the introduction to the series, here.