Trevor Dannatt: St Mary's Grove — House Number & Gate
This is the second part of Adrian Dannatt's series of reflections on his family home, frequently remodelled and extended over 45 years from 1955, by his father, the architect Trevor Dannatt. Read the introduction to the series, and the first text, here.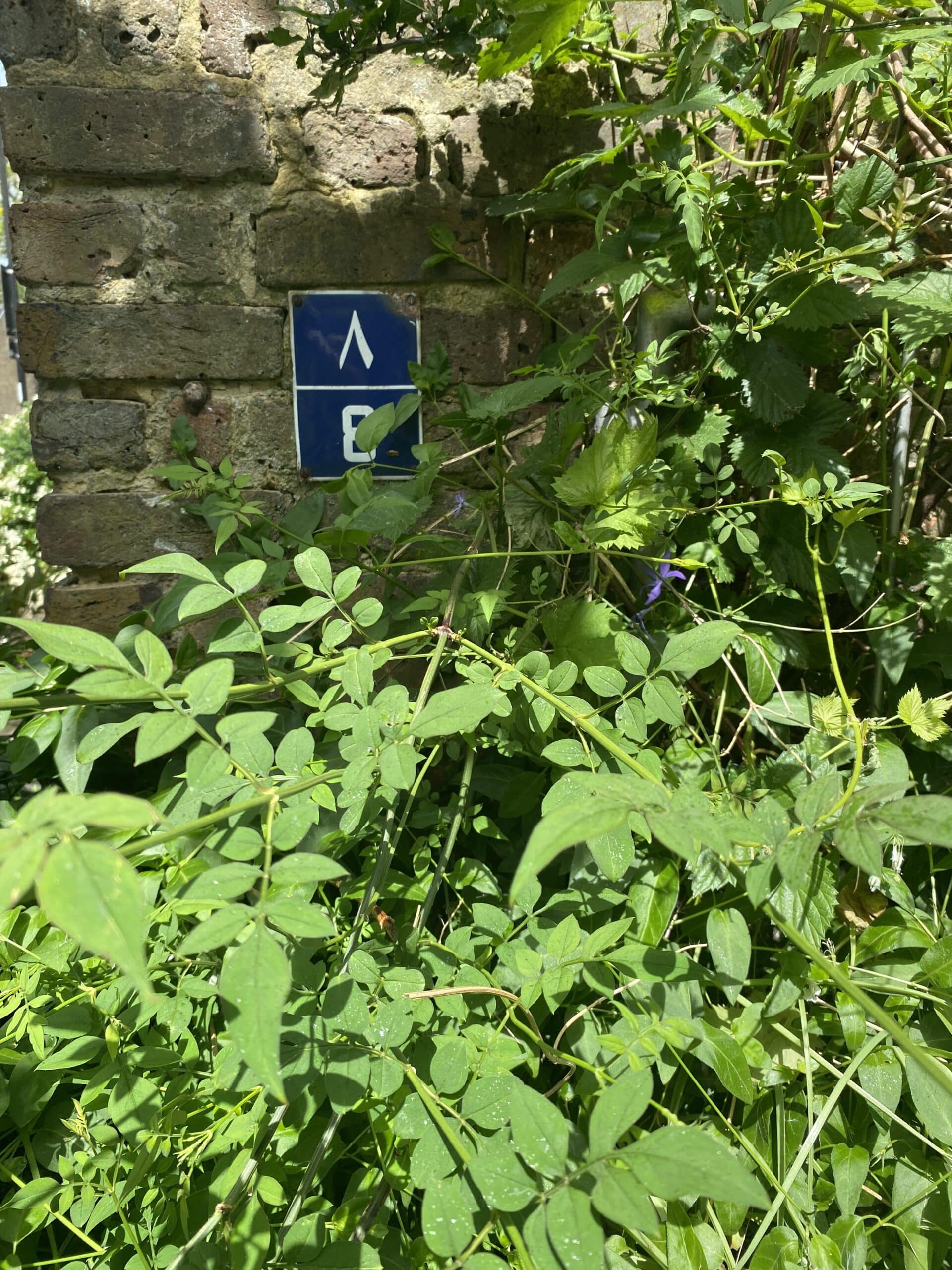 The other sign on the street—blue baked enamel as ur-signifier of a certain period of gentrification—was brought back from Saudi Arabia when Trevor began working there in the late 1960s, having won the international competition for the King Faisal Hotel and Conference Centre. The Arabic number '8' causes much pleasure and positive comment by visitors who use that language, not least Kurdish plumbers.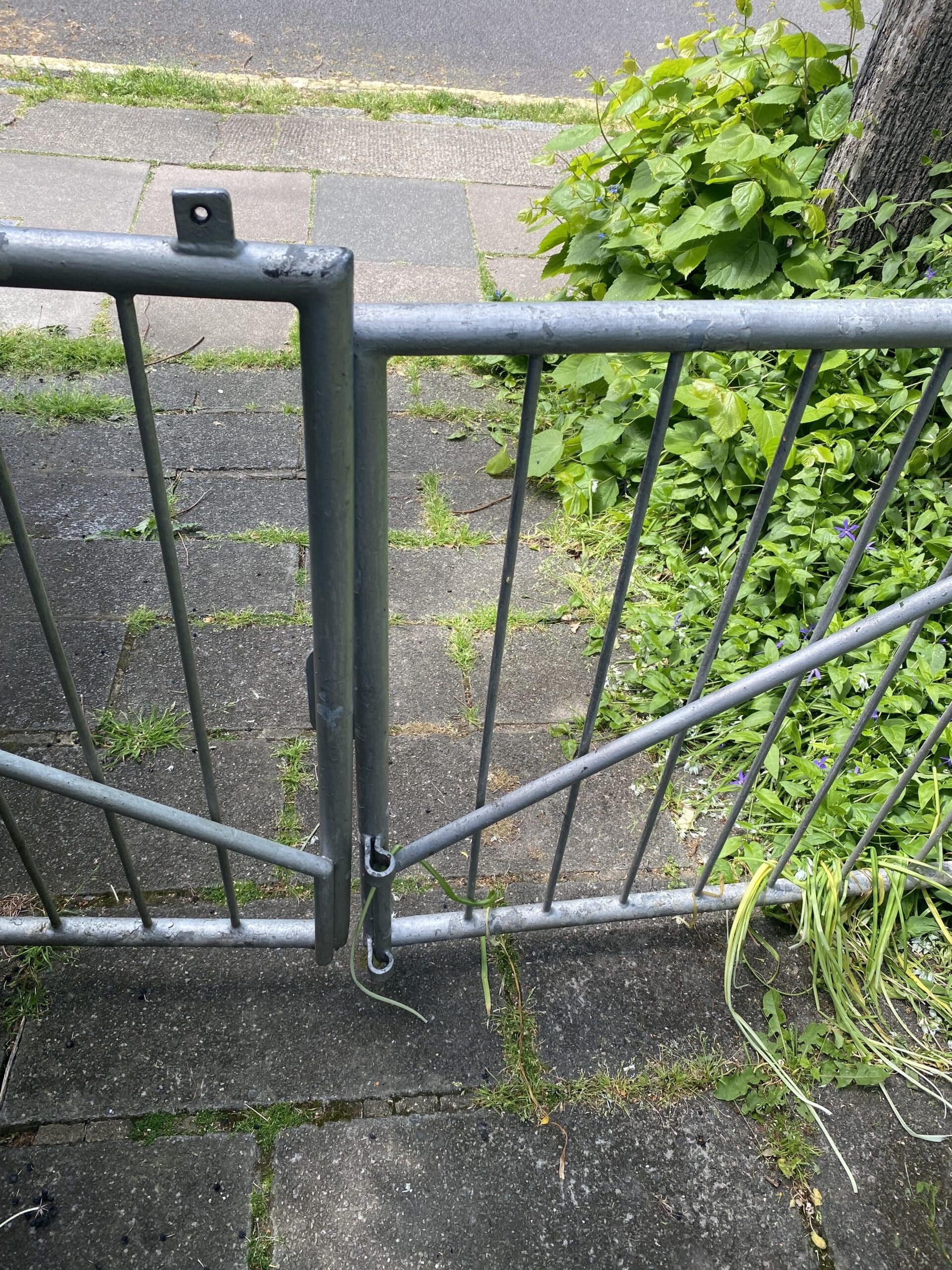 The design of this metal gate was also one of Trevor's first projects at the house, a natural way to mark one's occupancy, though it has nearly always been kept wide open. Sadly, the distinctive latch on the top has gone missing over the long decades. Revealingly enough, when Trevor moved back to South London—always at heart a Blackheath boy—with his new wife Ann, he soon designed and installed a front garden gate as if to likewise mark this new territory. This second gate—much more playful in its curious styling—was designed more than fifty years after this one, fitting for an architect who lived to 101, and caused a certain amusing controversy with his second spouse. It might be added that this last gate was, moving with the times, in Peckham, the Canonbury of the new millennia.