Visit Shatwell Farm and the Archive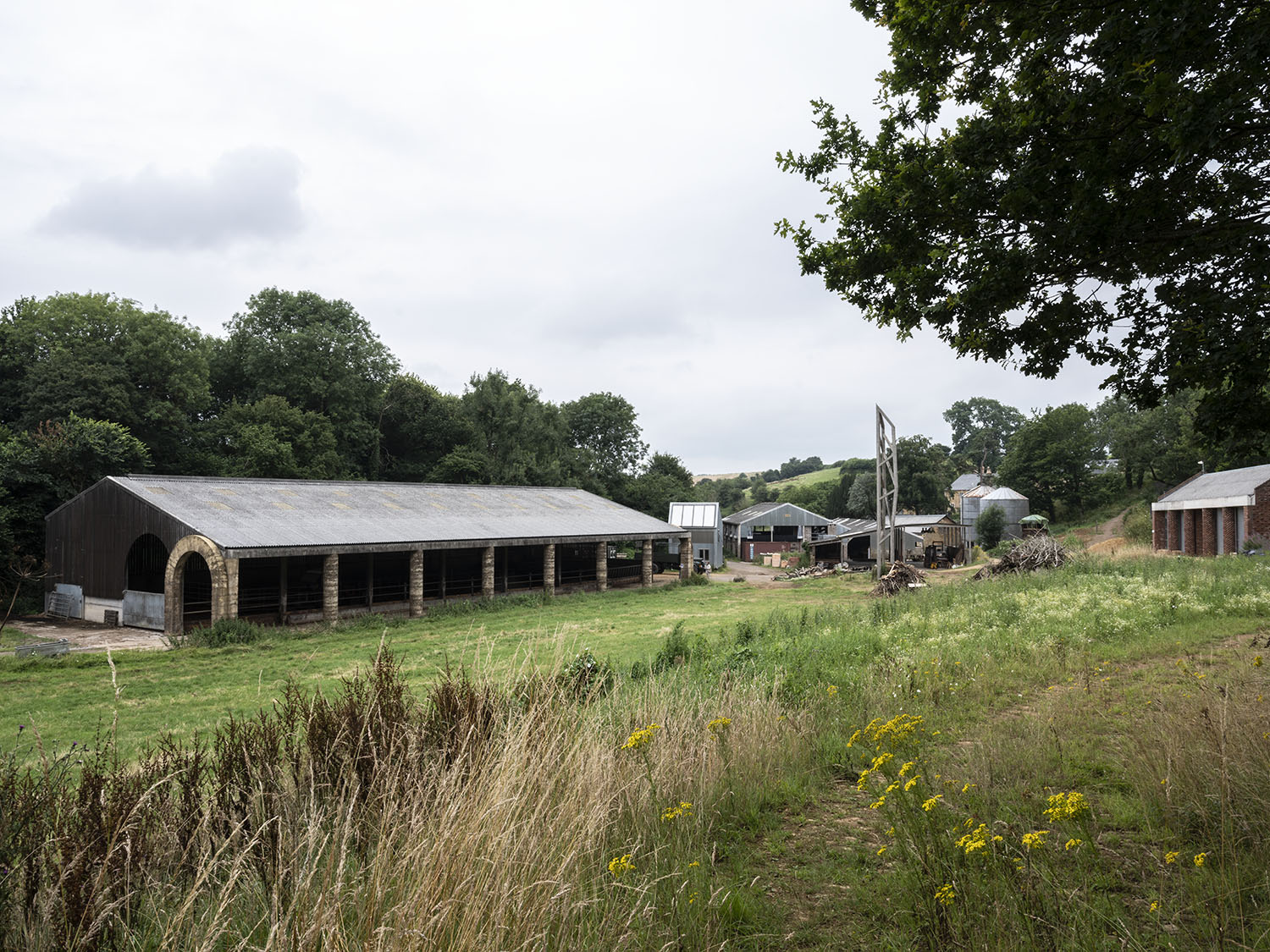 The Drawing Matter Collection is housed at Shatwell Farm, Somerset. Visits can be arranged by appointment only. We hold an annual Open Day each summer with a variety of events. Click here to learn about the development of the site at Shatwell Farm.
Student Groups
We are interested in hosting student groups for which a visit to the site and collection will be a significant addition to their programme of study. These visits include a tour of the site and a tailored workshop based on the drawings in the archive. The cost of these visits helps fund the student scholarships at our annual Architectural Drawing Summer School.
Within the archive, we like to limit the number of visitors to those that can comfortably gather to look at one drawing, approx 15-20. We also have a teaching space designed by Clancy Moore Architects that can accommodate up to 80 students. This is available for use mid-March to late October.
With larger groups, we have often collaborated with Hauser & Wirth Somerset, our close neighbour in Bruton: the party can be divided, and groups can spend time on both sites. (Please note, pre-booking with Hauser & Wirth directly is essential.)
Tutors (or others) wishing to bring a group to the archive should email workshops@drawingmatter.org to discuss a programme and pricing.
Architecture and Design Practices
We welcome visits from all design practices who would enjoy a tour and a tailored workshop based on their organisation's particular interest. These visits help fund our annual Architectural Drawing Summer School. For further information please email workshops@drawingmatter.org.
Individuals
We invite individuals with specific research enquiries relating to material in the collection to apply to visit. Please contact registrar@drawingmattercollections.com with details of your research.
Resources for visitors
Collection catalogue and lightboxes
Prospective visitors to the collection should register for access to our online catalogue (www.drawingmattercollections.com/register). Catalogue users can create 'lightboxes' of images to form the basis of an application to visit or an educational workshop.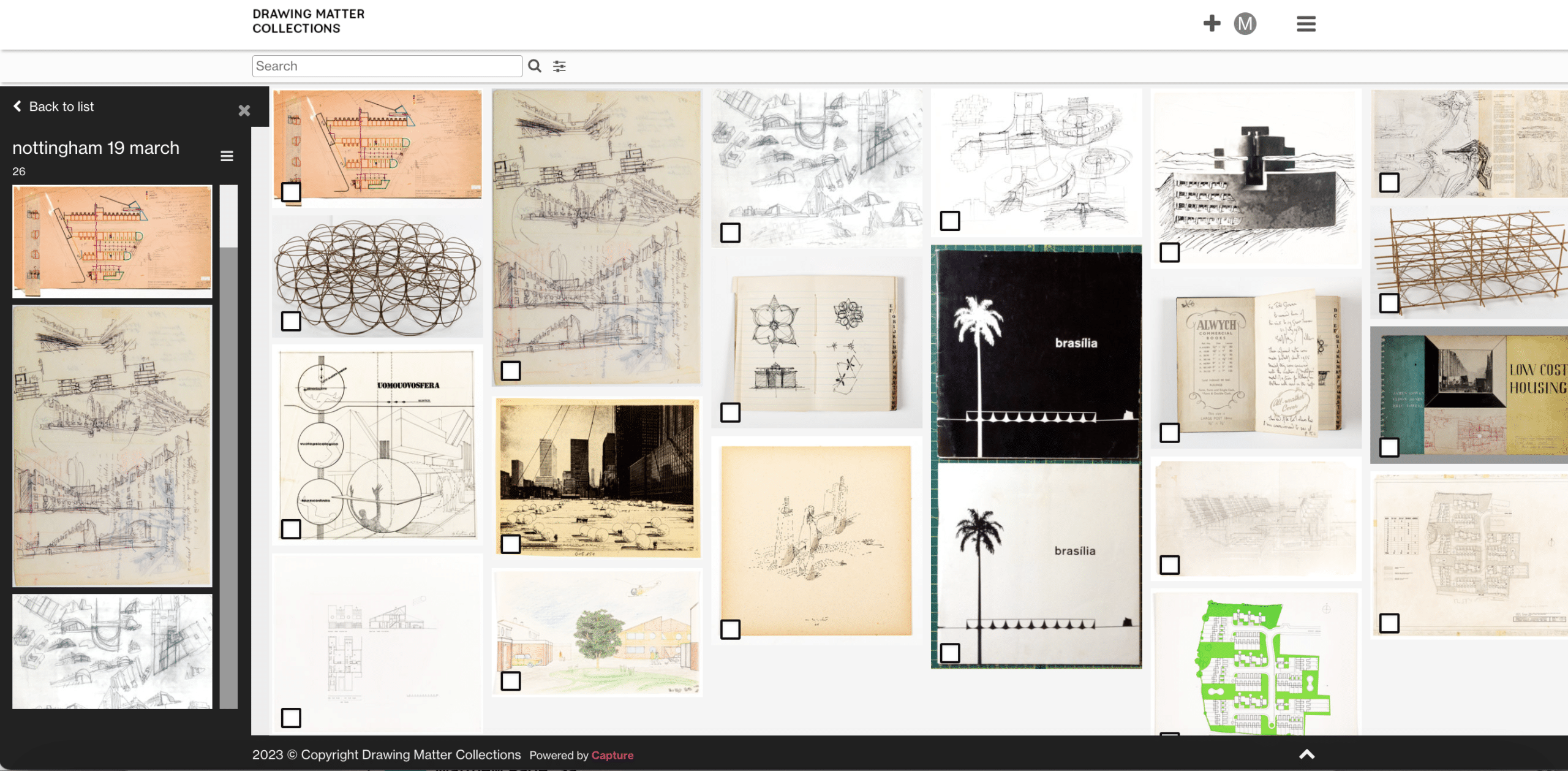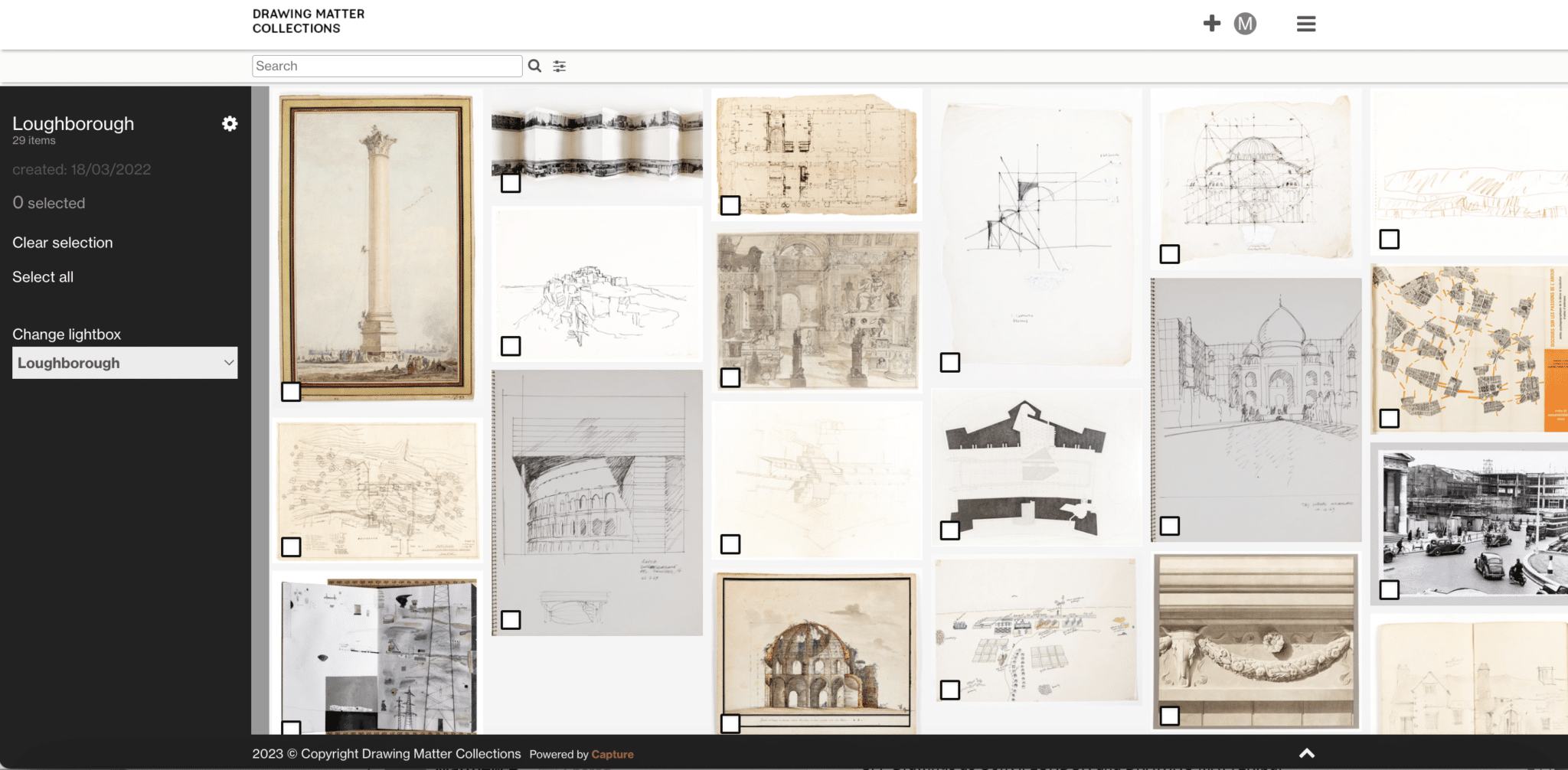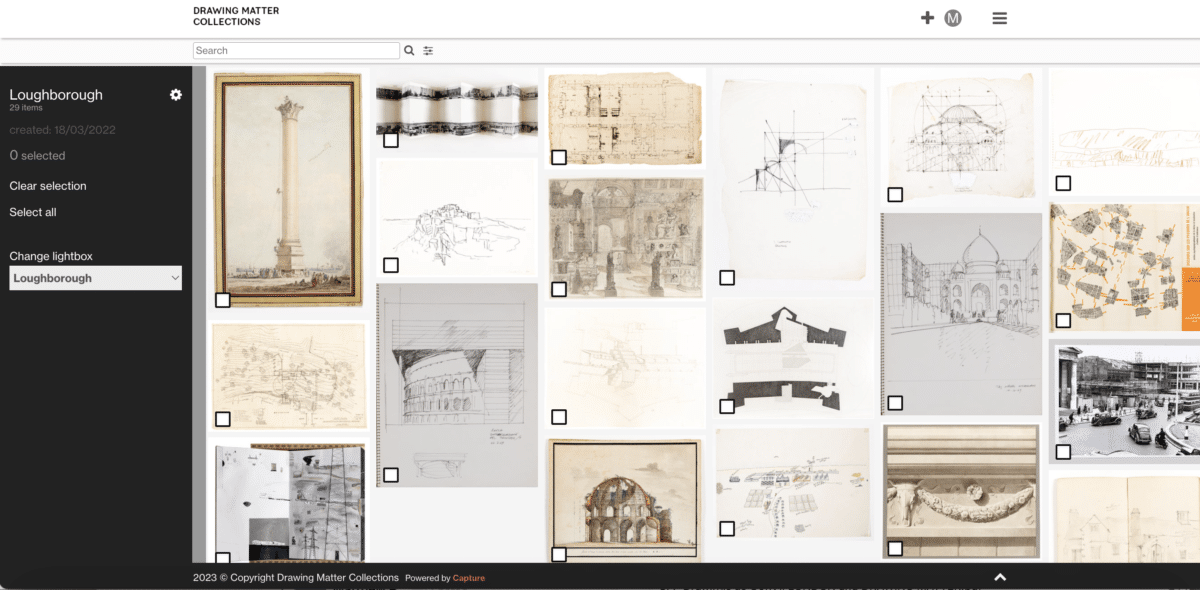 Reflections on Drawing Matter and the archive
Niall Hobhouse interviewed by Mary Vaughan Johnson and Andrew Clancy for Register Podcast
Matt Page interviewed by Semi Park for Space Magazine.
In the Archive – an ongoing project that digitally recreates visits to the collection
Drawing Matter Extracts – informal publications generated from this website and the drawings collection
Reflections on previous visits
Design Starts by Benjamin Machin
S.A.U.L. 4th Year: De Rerum Natura/In the Manner Of by Elizabeth Hatz, Gerard Carty and Fionn O'Leary
Conjunction and Incongruity by Polly Gould
Parataxis by Matthew Wells
Archives, or Ardor by Iris Moon
Workshop on Siza's March 77 Sketchbook by Manuel Montenegro