The Imperial Palace of God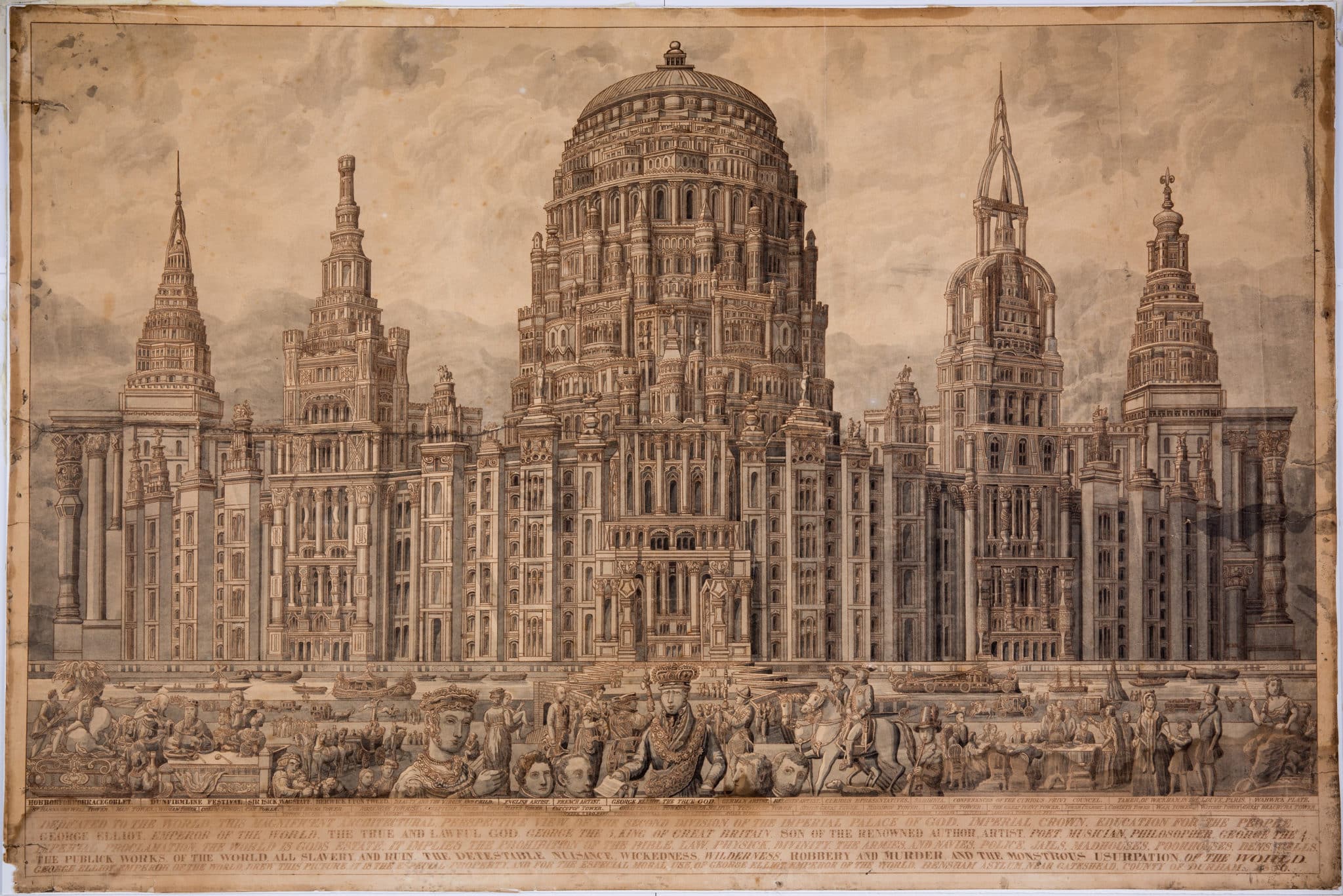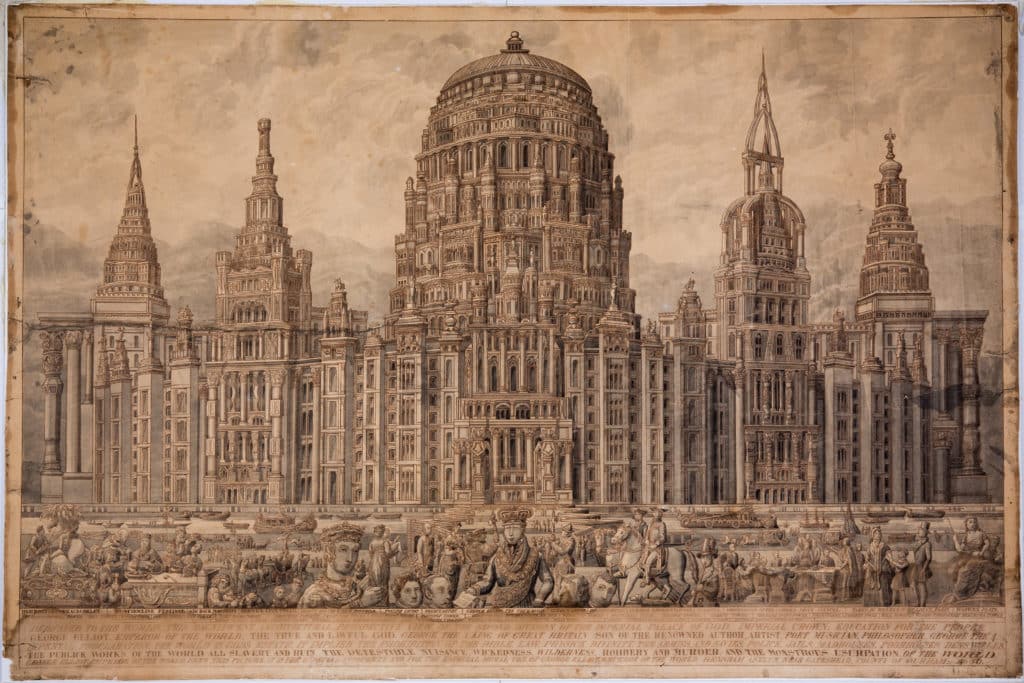 Inscribed by the artist:
DEDICATED TO THE WORLD. THIS MAGNIFICENT ARCHITECTURAL, PERSPECTIVE VIEW, OF THE SECOND DIVISION, OF THE IMPERIAL PALACE OF GOD. IMPERIAL CROWN. EDUCATION FOR THE PEOPLE.
GEORGE ELLIOT. EMPEROR OF THE WORLD. THE TRUE AND LAWFUL GOD. GEORGE THE 5, KING OF GREAT BRITAIN. SON OF THE RENOWNED AUTHOR, ARTIST, POET, MUSICIAN, PHILOSOPHER, GEORGE THE 4.
IMPERIAL PROCLAMATION. THE WORLD IS GOD'S ESTATE. IT IMPLIES THE PROHIBITION OF THE BIBLE, LAW, PHYSICK, DIVINITY. THE ARMIES, AND NAVIES, POLICE, JAILS, MADHOUSES, POORHOUSES, DENS, CELLS.
THE PUBLICK WORKS. OF THE WORLD, ALL SLAVERY, AND RUIN. THE DETESTABLE NUISANCE, WICKEDNESS, WILDERNESS, ROBBERY AND MURDER, AND THE MONSTROUS USURPATION OF THE WORLD.
GEORGE ELLIOT, EMPEROR OF THE WORLD, DREW THIS PICTURE, IT IS THE ESPECIAL PROPERTY, AND FOR THE ESPECIAL MORAL USE, OF GEORGE ELLIOT EMPEROR OF THE WORLD. BENSHAM ASYLUM, NEAR GATESHEAD. COUNTY OF DURHAM. 1856