WANDERING ROUTES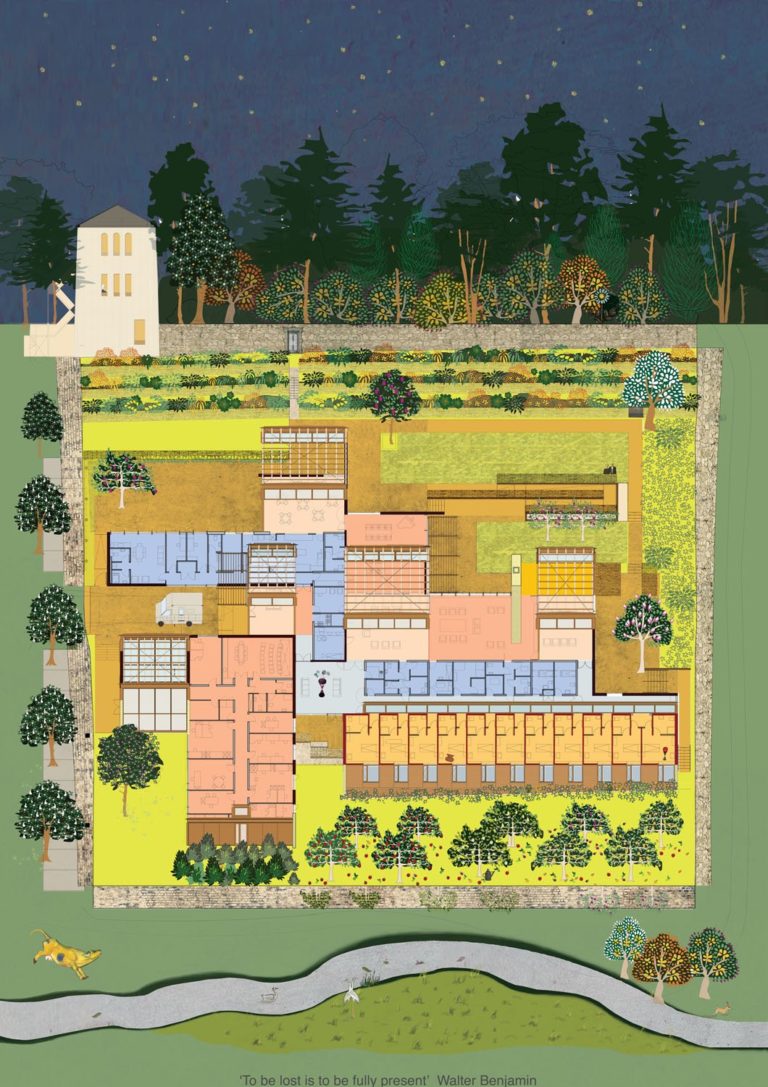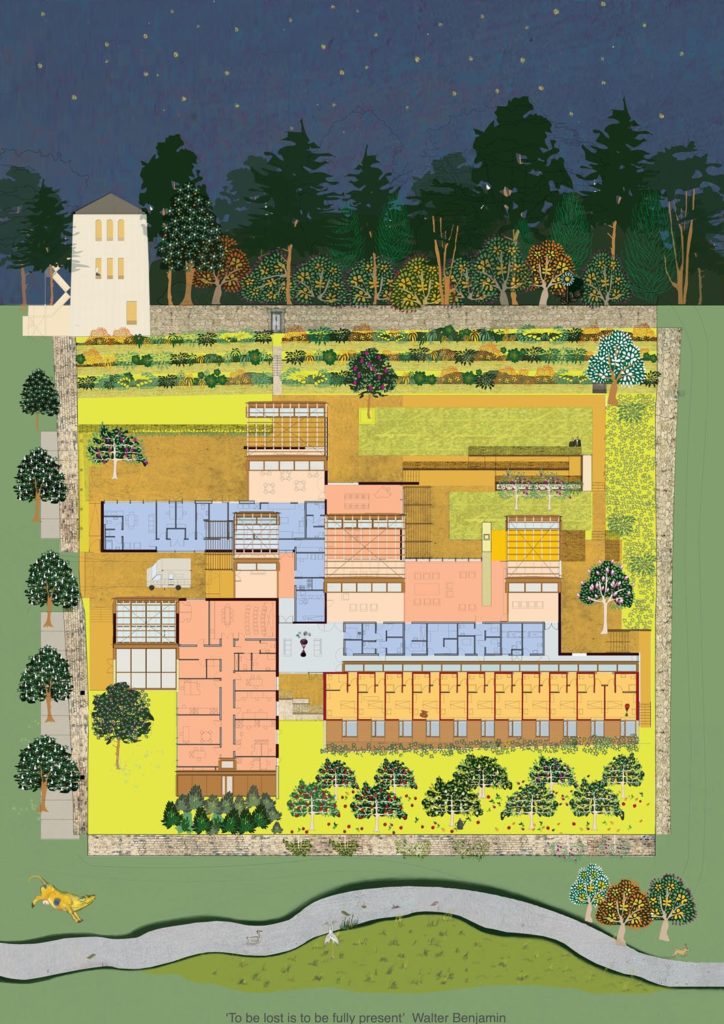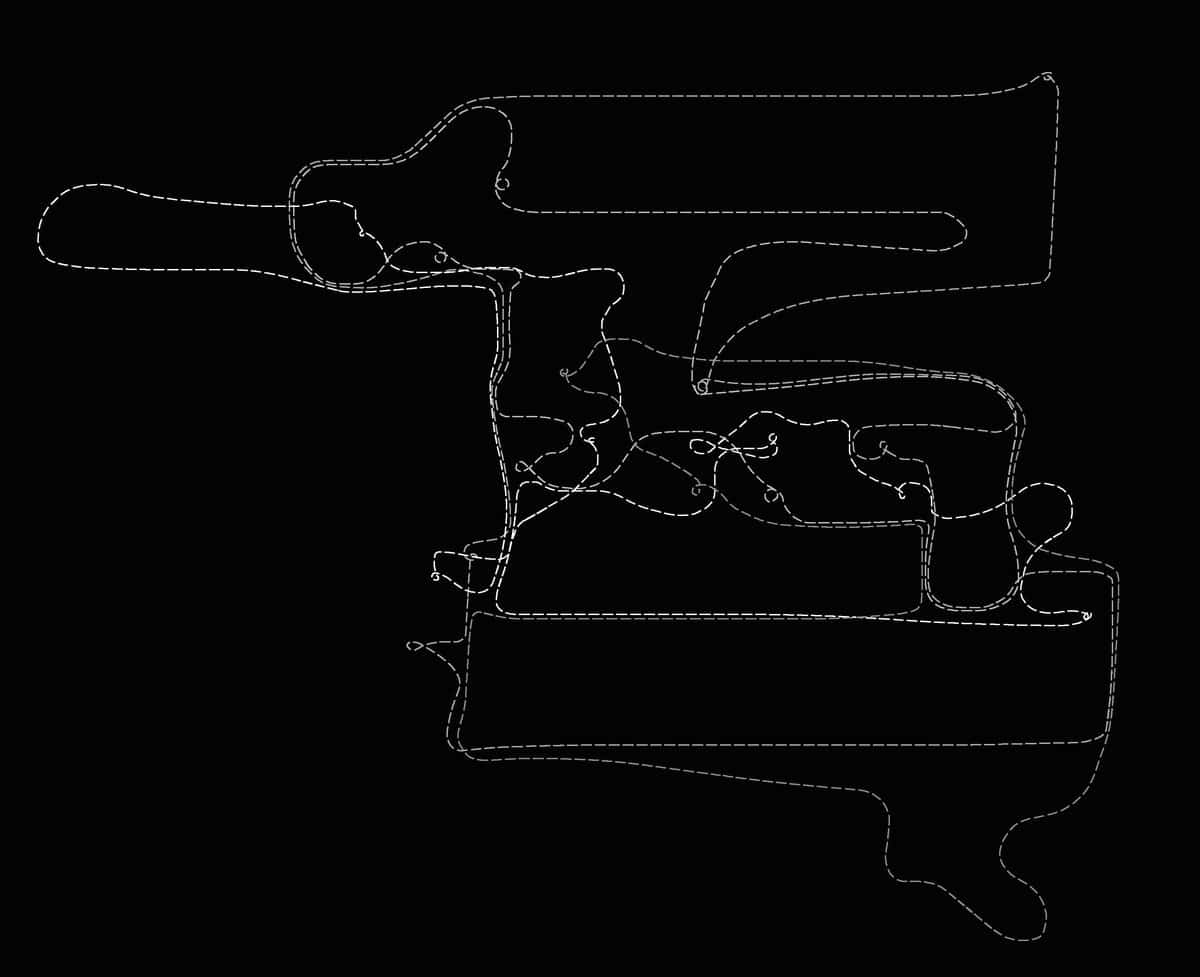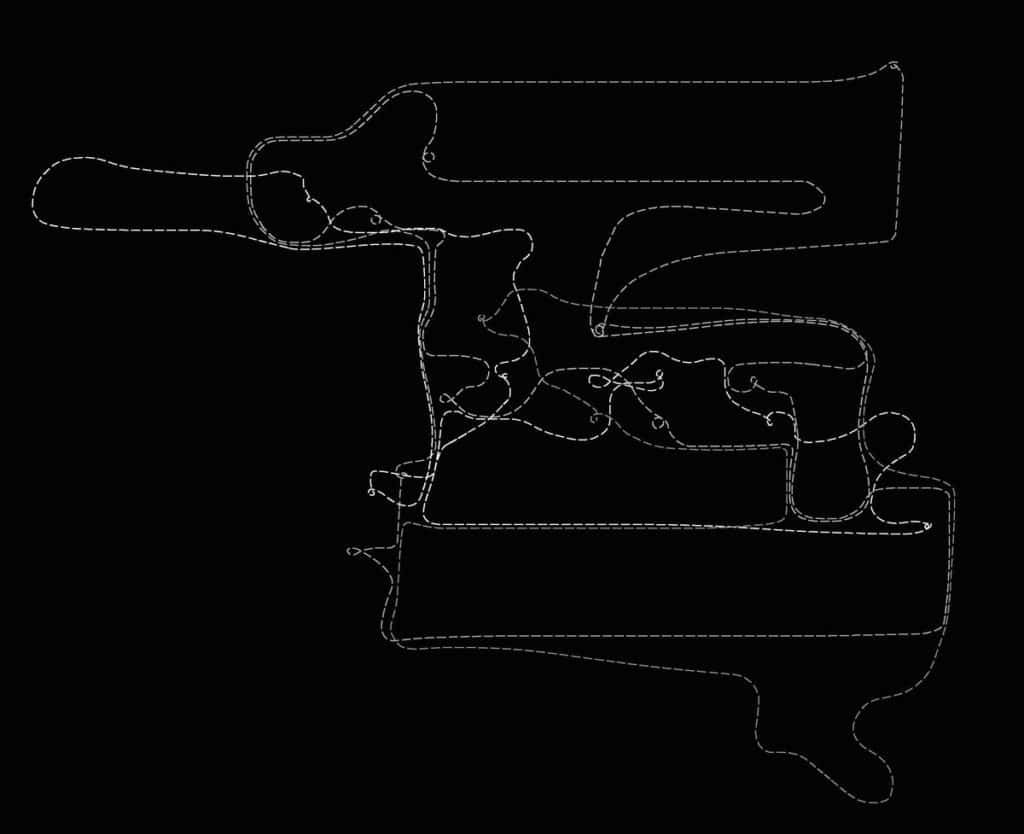 ALZHEIMER'S RESPITE CENTRE, DUBLIN
We had six sites to look at and we did a feasibility study for each one. We eventually ended up with one which in many ways is not very satisfactory for people with dementia because it is an eighteenth-century walled garden. But what we did was to think about the enclosure of the existing garden which is a kind of listed structure, as a kind of perimeter, and then we would make gardens against that perimeter each of which would have a different orientation and which would belong to different times of the day. When you are in the building there is a sociable centre and if you walk away from that you are walking toward different gardens which are both about different planting and different light.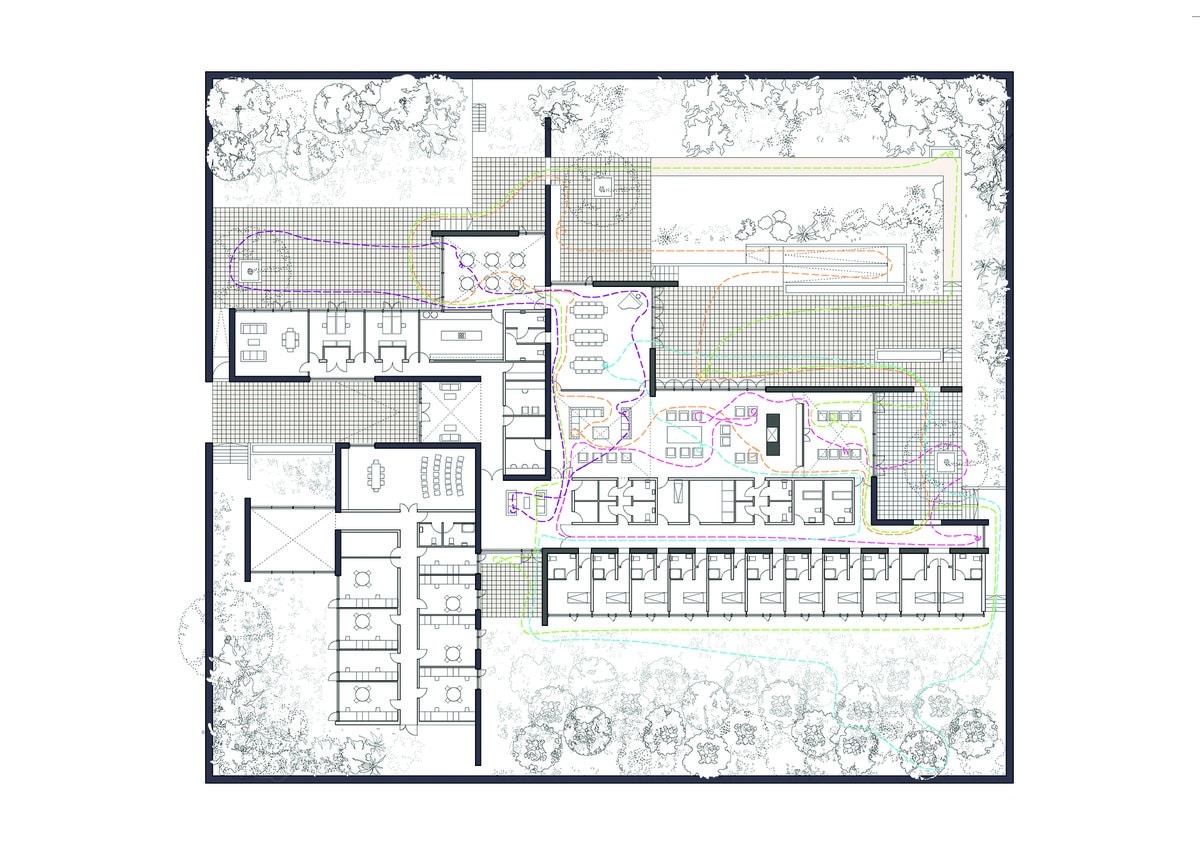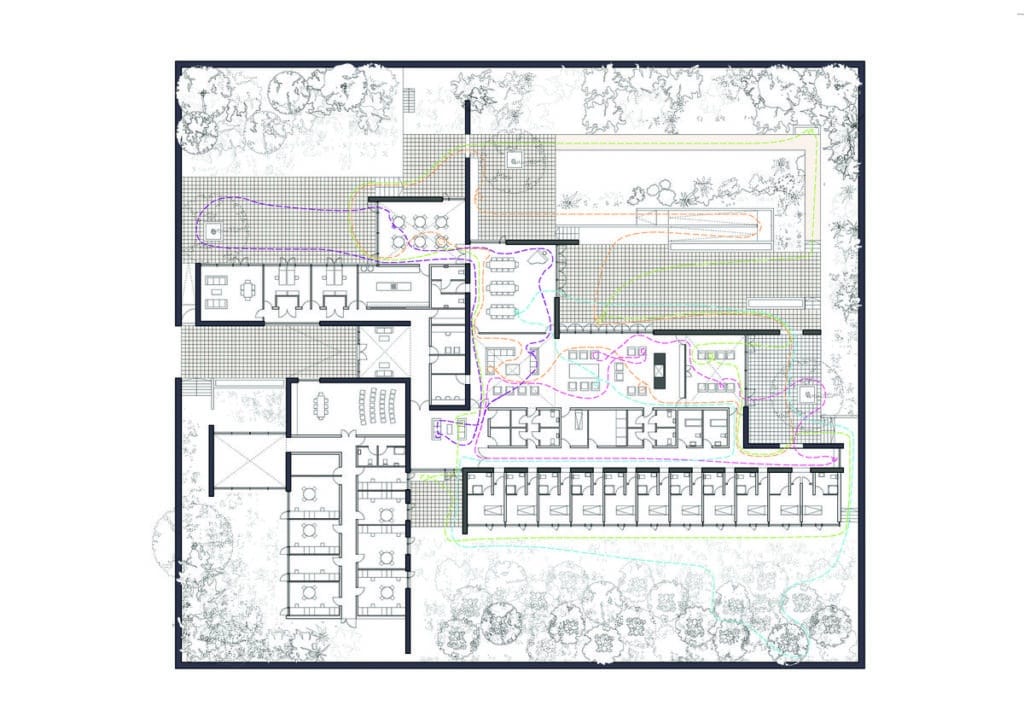 The idea of the Roman garden with different styles and different plantings associated with different times of the day was the sort of core idea of the project. In the bedrooms, you wake up looking into the orchard. In the main living rooms during the day, you go out onto a terrace and there is a garden. At breakfast time you are here. So you move around. And these funny coloured lines are – people with dementia, not all but most, have this very strong desire to wander. And the perfect thing is for them to be in the sociable centre making eye contact, connecting with each other, their minds being kept active and socialising, but there is a strong centrifugal desire to move off. And the purpose of this plan was designed in such a way that by moving off you move back. So whichever route you take will always bring you back to the social centre. There is an inner route, a middle route and outer routes, so you can go off into the gardens, but the gardens will always bring you back in here. You can go off around different rooms and passageways but they will always bring you back to here. So, it is a way of balancing the centripetal and centrifugal aspects.
Architecturally, obviously there's the ghost of Mies's Country House. There is a ghost of Schindler's Kings Road House. And experientially, there is a strong ghost of Barragan's own house, which I visited once with Yeoryia. I don't know if you have been there but you go through a little door in the wall, and you find yourself in a little space, and then you go in, and you go from room to room, and each time you go into a new room, it looks onto a new bit of garden. You feel as though you are wandering endlessly in this world. And then suddenly you walk into this room and you have this strange sense of familiarity and you realise you've been in that room once before but you have just come back from a different angle. It is a lovely, there is a lovely sense of coming back on yourself. So that was the kind of aspiration. This was our sort of wandering route, talked about in a single drawing.