ARTHUR PHILLIP VERTICAL HIGH SCHOOL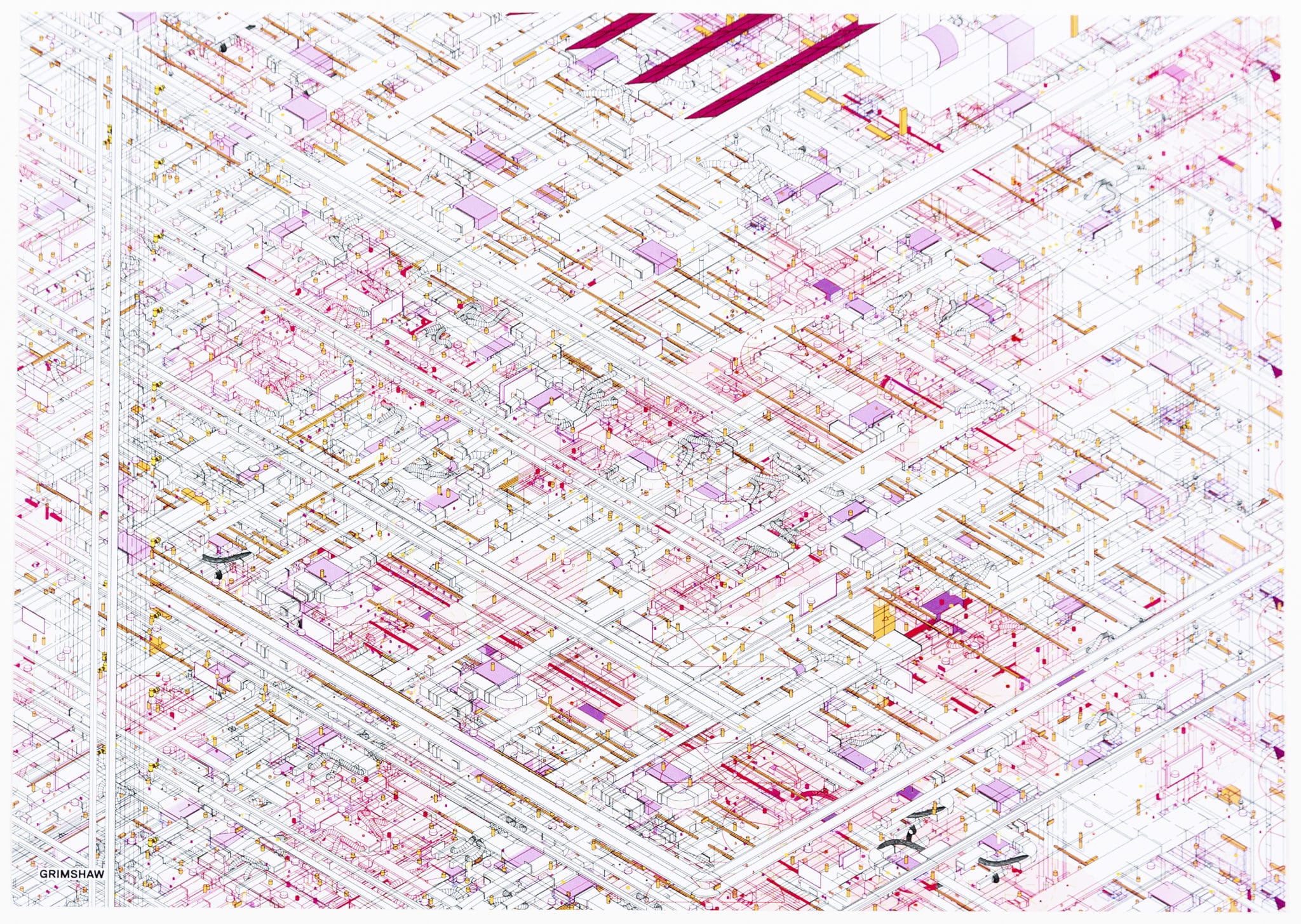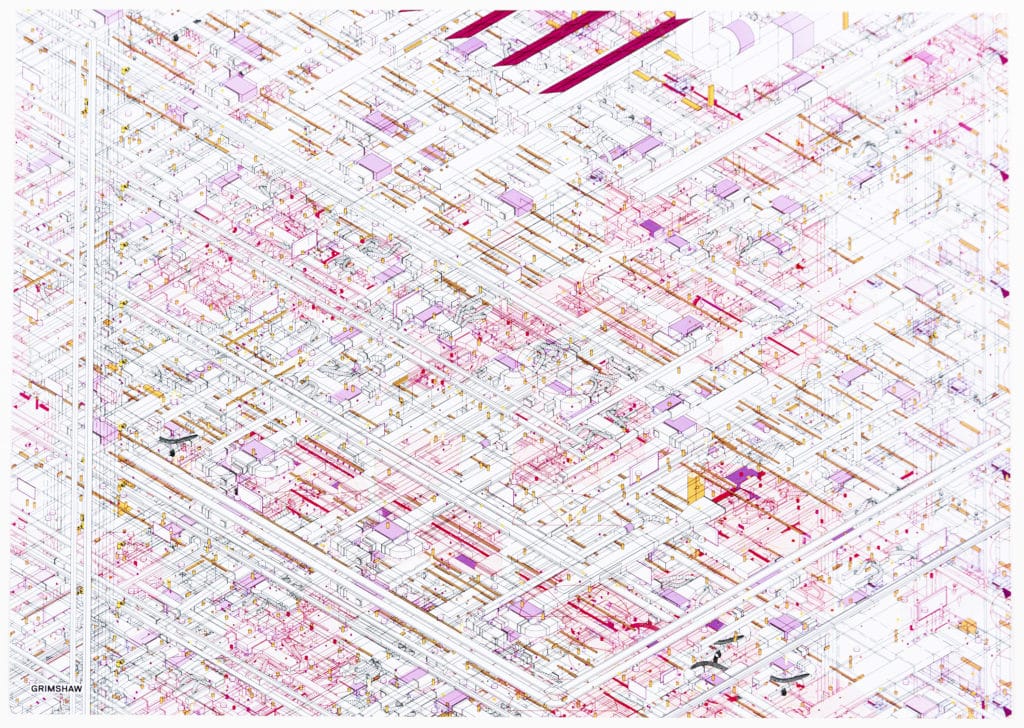 This axonometric of the Arthur Phillip High School illustrates the very inner workings of the building. Stripped bare of its materiality – the steel and concrete frame, the inner and outer facades and interior finishes – to reveal the network of elements which make the building come alive.
These vital organs are the inner services: the heating, cooling, breathing, lighting, security and emergency services which add that additional layer of comfort, safety and security for occupants. In this image these vital organs are displayed in their own right as they define the spaces of the school that they serve; coloured according to their function, as an educational tool for students.