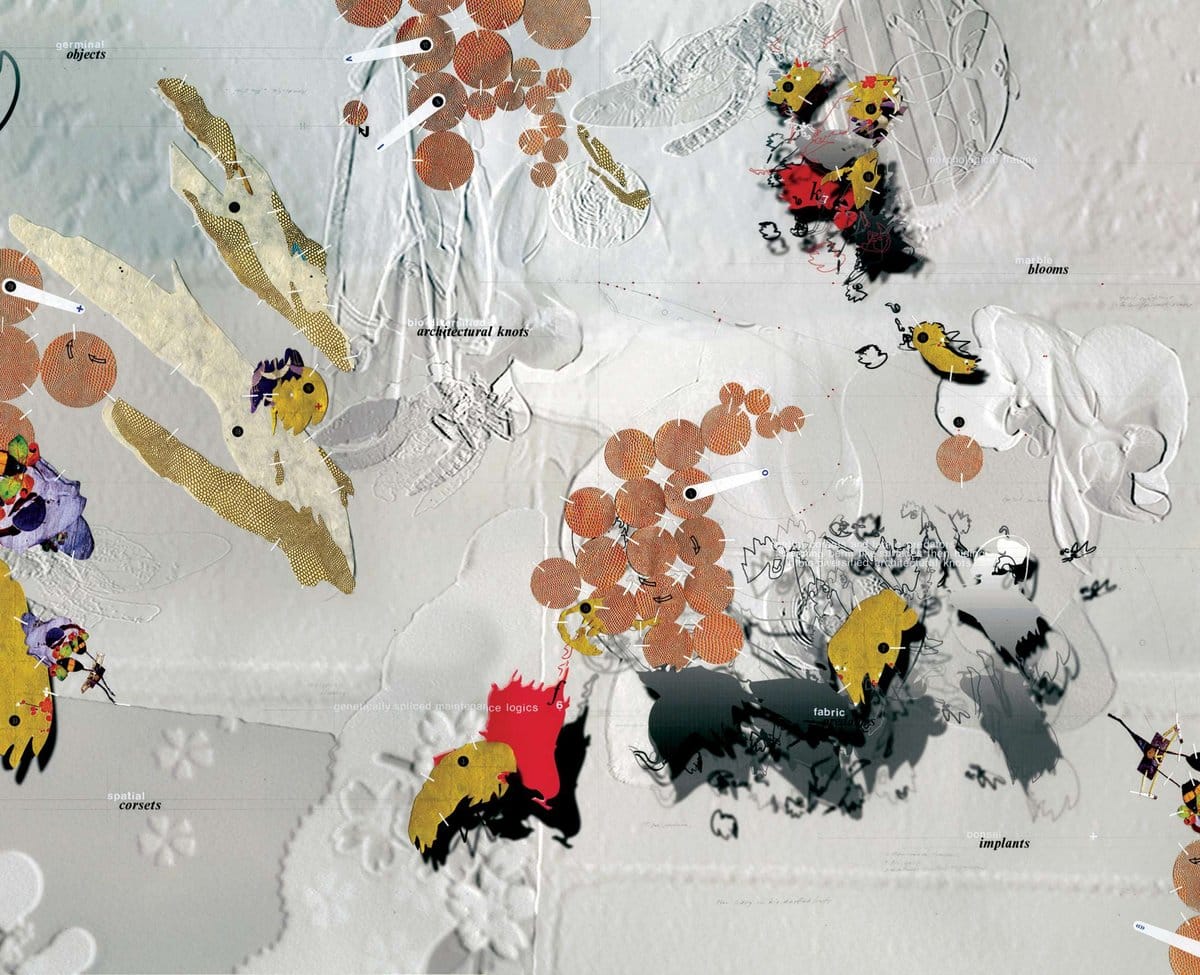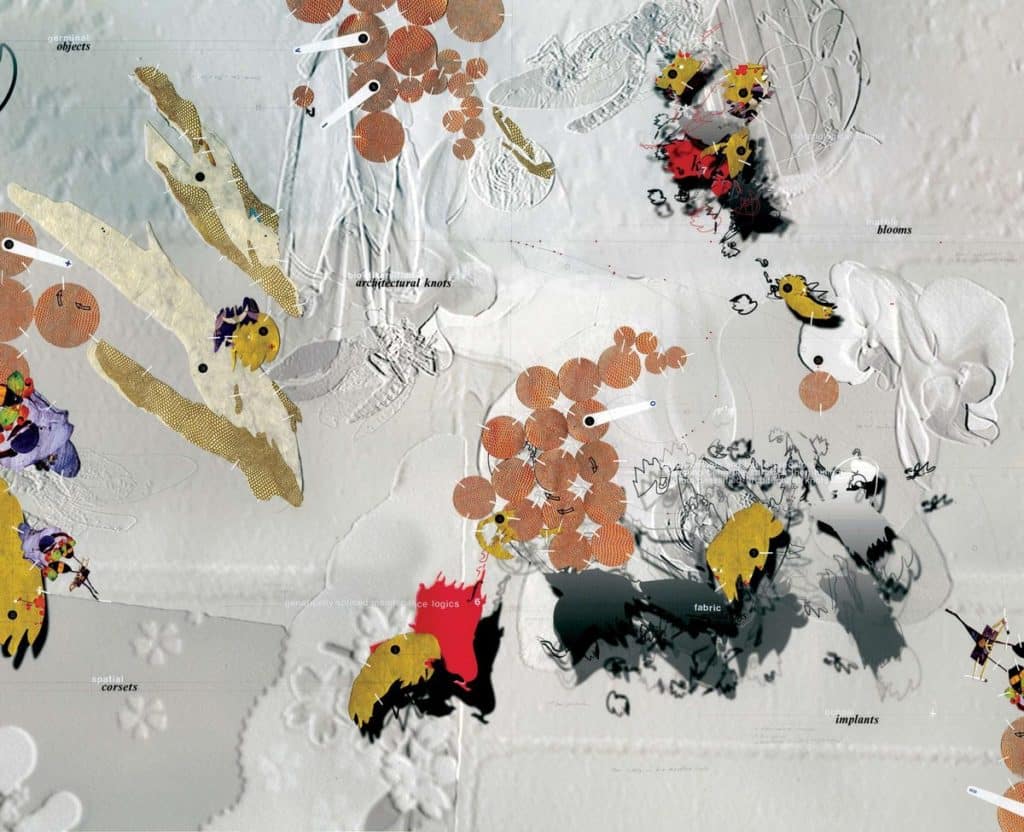 'Spatial Blooms' and Digital Expectations
Within the currently dominant visual culture, architectural drawing is persistently called to compete with a wide range of digital modes of visualisation, as well as fabrication, that tend towards simulation rather than representation. Is architectural drawing rendered redundant in this proliferation of digital renderings? And, as a consequence, is architectural practice pushed into an iconographic vertigo, or is it instead liberated by the long oppression of drawing's allographic mediation (Carpo)?
Perry Kulper is an architect that can present a long and varied drawing practice, which ranges from early orthographic drawings (such as House in Borrego Springs among many others), to mixed media techniques involving collage and, in most recent years, digital modelling and rendering. His practice is, as he describes, relying on an understanding of design as a kind of 'relational thinking, framing objects, events, or conceptual frameworks, as structured relationships within the world' (Fathoming the Unfathomable: 10), and drawing seems to become the site within which he commonly explores this.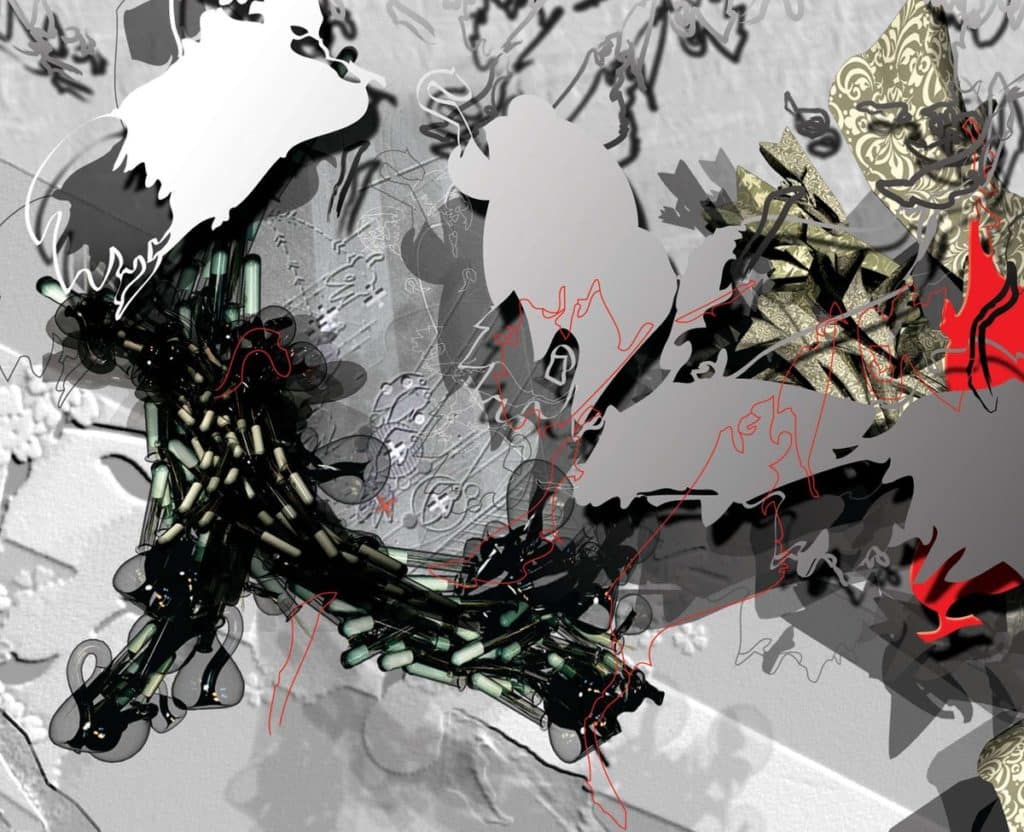 Spatial Blooms is a series of drawings that propose 'renditions of landscapes': speculative architectural landscapes that emerge out of the visual appropriation, and consequently design, of 'landscape elements'. Ready-made landscape typologies, such as berms, fences, dykes etc., are rendered in this project through a visual and formal language that evokes the biological, the organic, the living, as a starting point for an architectural speculation. Kulper's Spatial Blooms oscillate between the digital and the analogue, their iterations ranging from two-dimensional mixed media drawings (Spatial Blooms: Proto-formal drawing, 2009), which propose themselves as 'akin to twenty-first century versions of medieval maps', to three-dimensional renderings (Spatial Blooms: Test Tube Berm, 2009), produced out of software destined for simulation rather than representation. Nevertheless, they escape the common traps of digital architectural visualisations: on one hand, the digital imitation of pre-existing analogue techniques (found in CAD software environments), or on the other, the displaced impressionism of iconic modelling.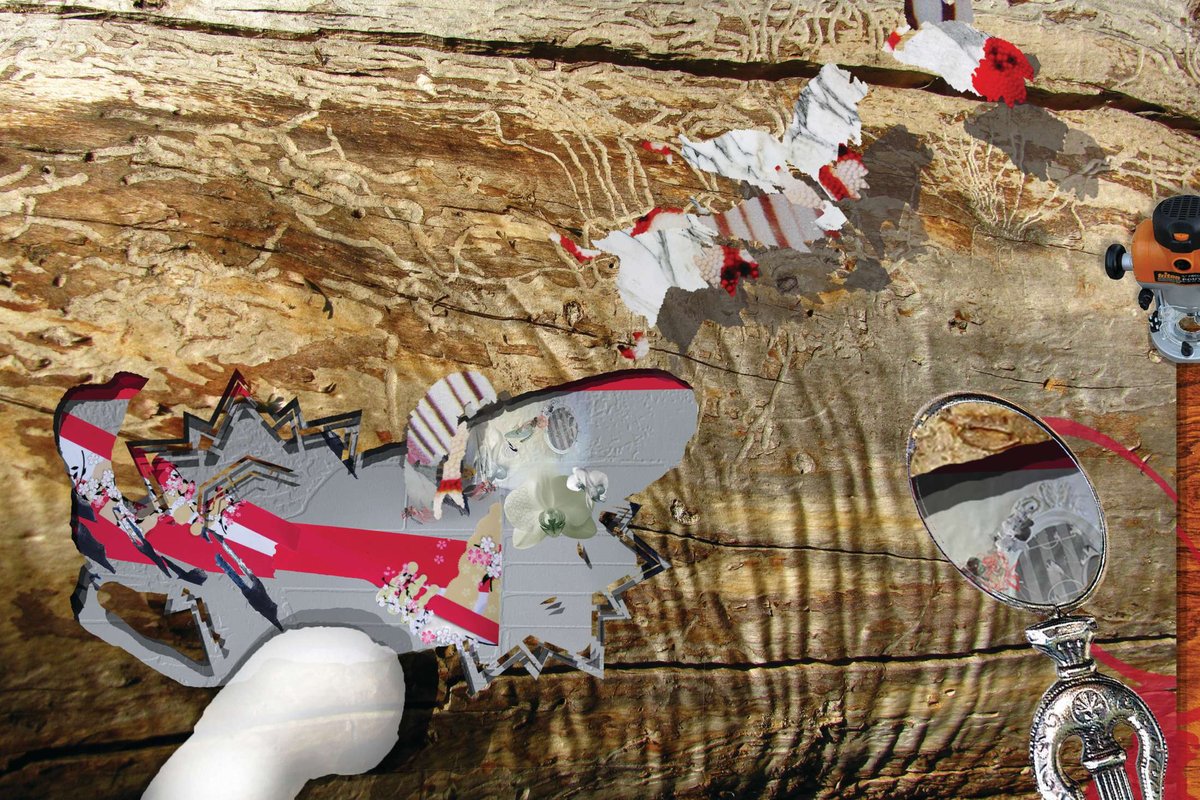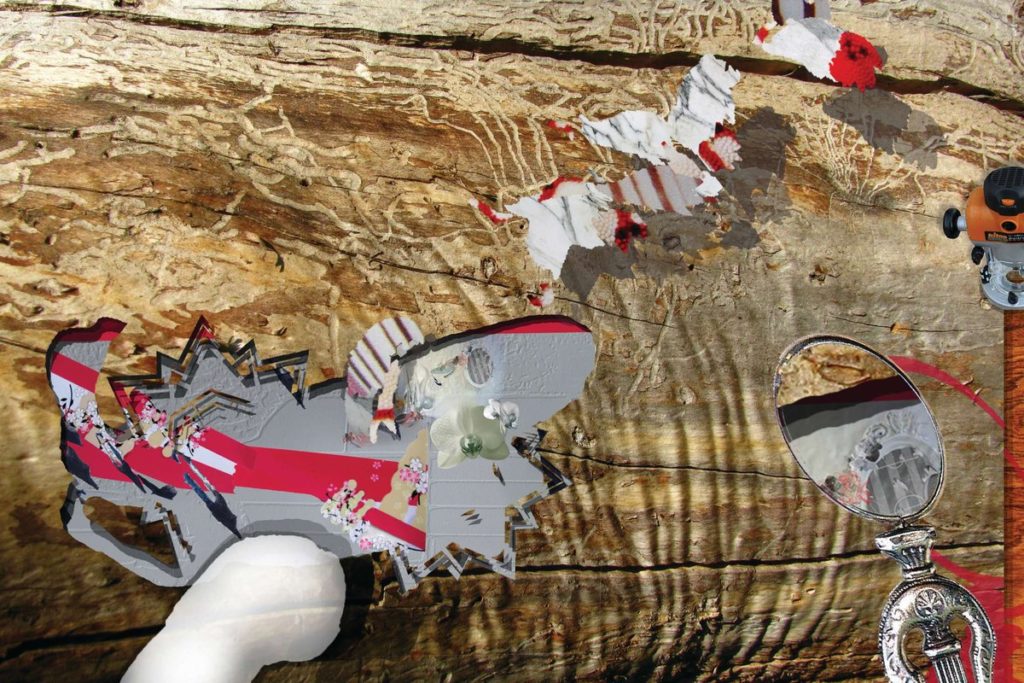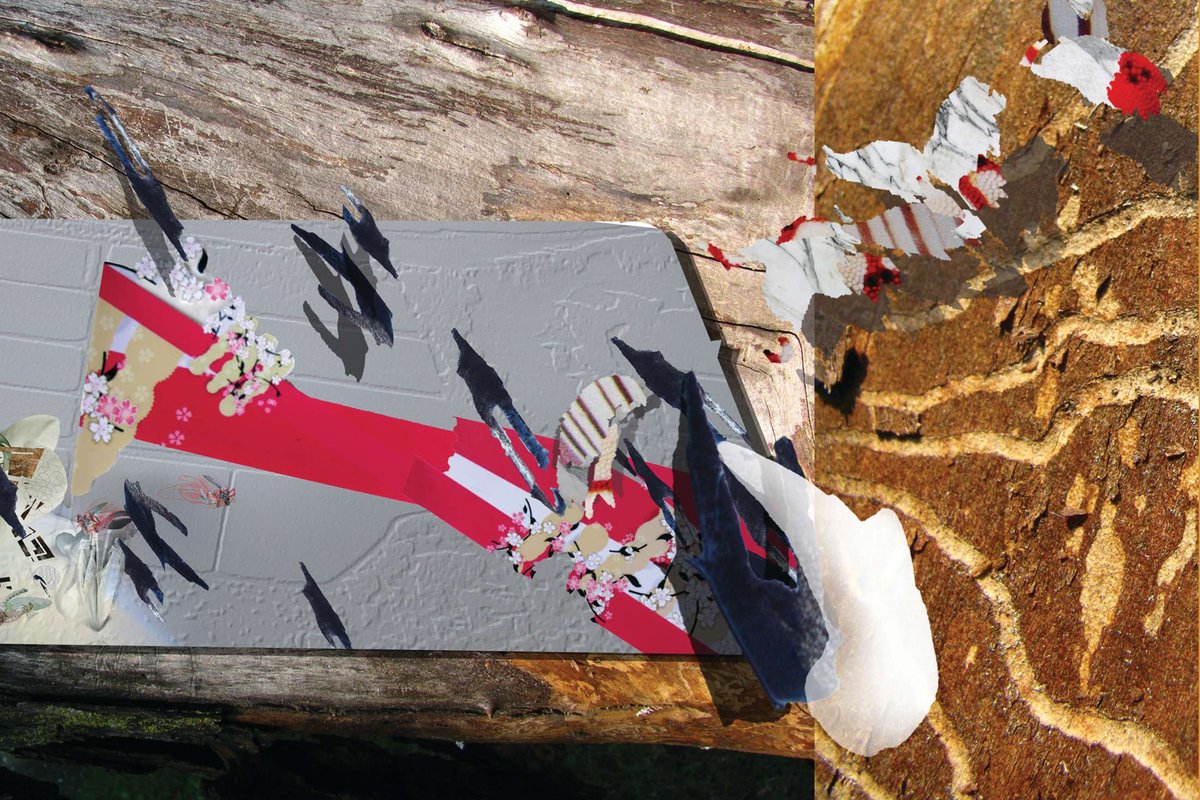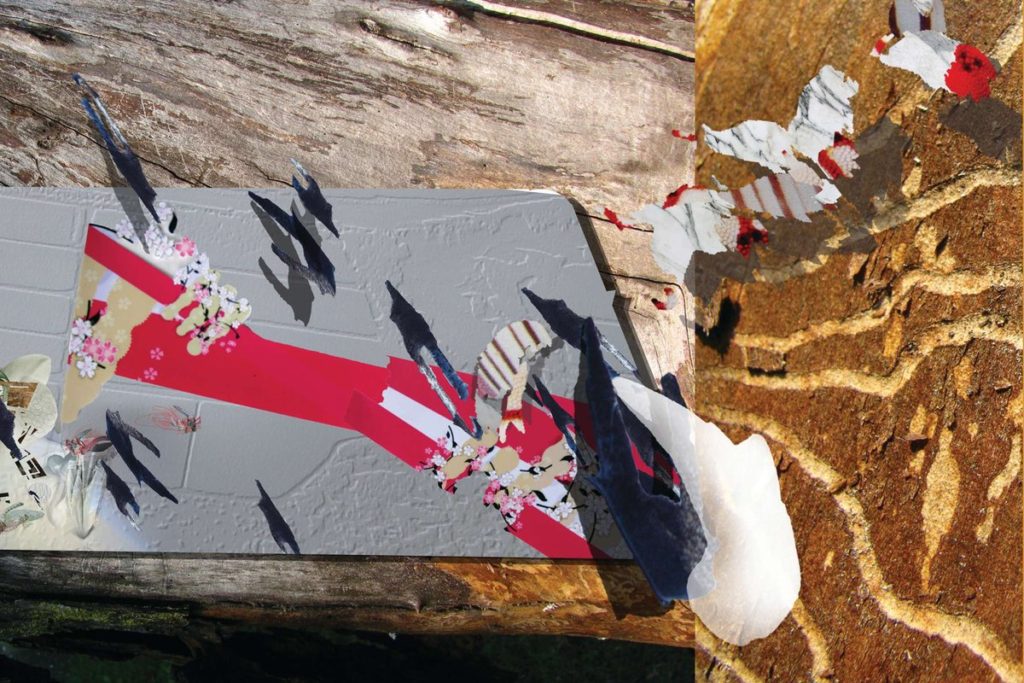 Kulper's Spatial Blooms take advantage of the formative and simulative possibilities offered by digital modes of visualisation to combine formal precision with semiotic abstraction. Can one then consider these images as proposing a practice of digital drawing? Spatial Blooms, remain faithful to their title: they propose spatial configurations that bloom out of a digital mode of not simply visualisation. What they simulate, in their pristine formative capacity, is not a space of architecture, but the inhabitation of a distinct three-dimensional spatiality of digital imaging. Concerned with this as a space of speculation, they fulfil their role as architectural drawings by offering this digital mode of experience back to the architectural eye and imagination. Drawing is here not simply found in the process of production, but also on the surface-effect of the image (in screen or in print) as the site of a performance of interpretation. These speculative architectural representations are revealed through consecutive acts of writing but also of reading the model, the texture, or the printed text, as forms of drawing. In contaminating, or expanding, architectural drawing conventions through digital means, they propose digitally produced drawings, informed by new forms of consciousness and inhabitation. Yet, their instrumentality as expressions of architectural thinking, although enriched by, does not rely on their digital making, but rather on the re-territorialisation of this making within a context of architectural drawing conventions: as primary as the projection on the surface, the (out)line of the form and the gaze of the draughtsman as reader.