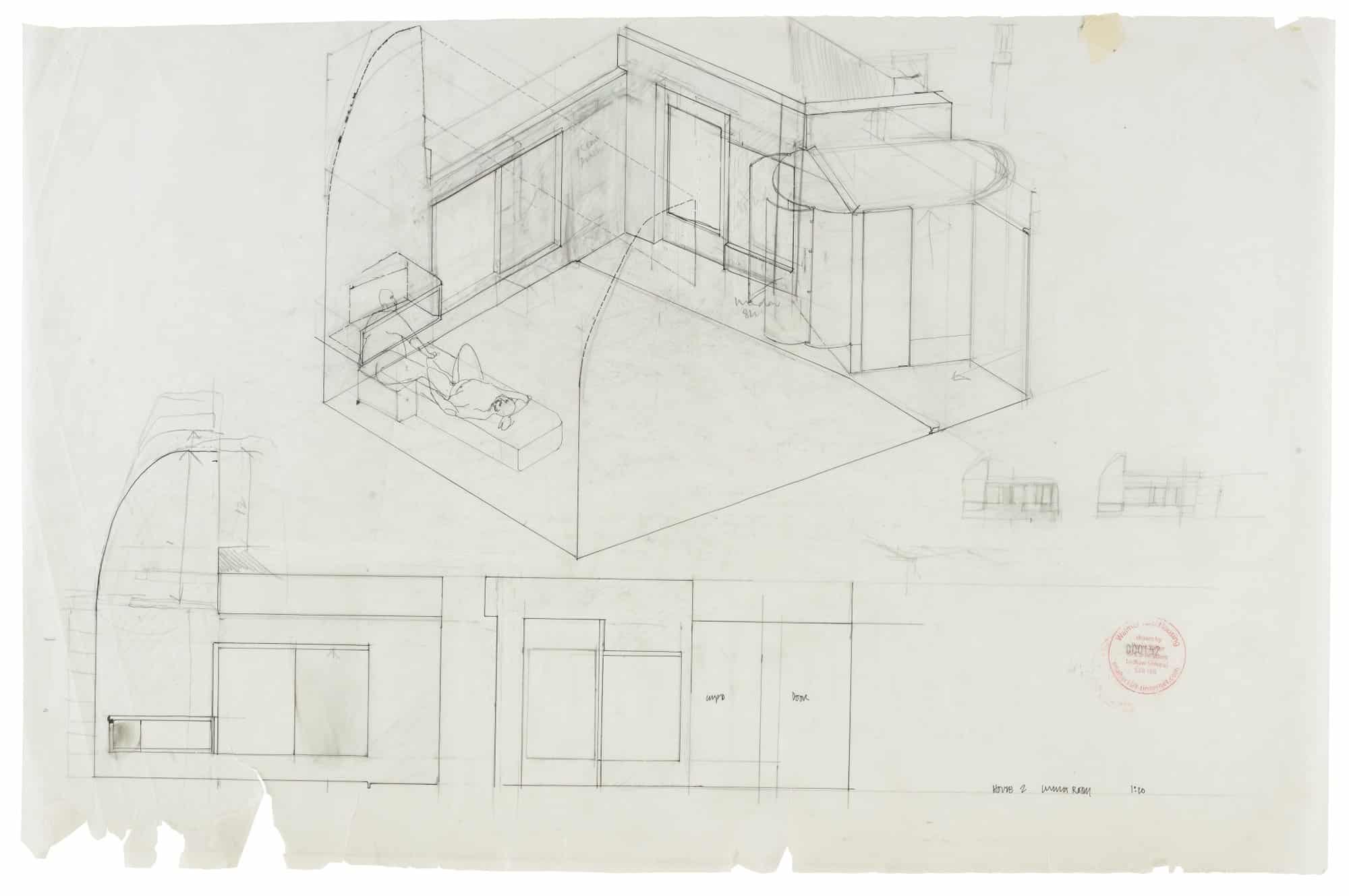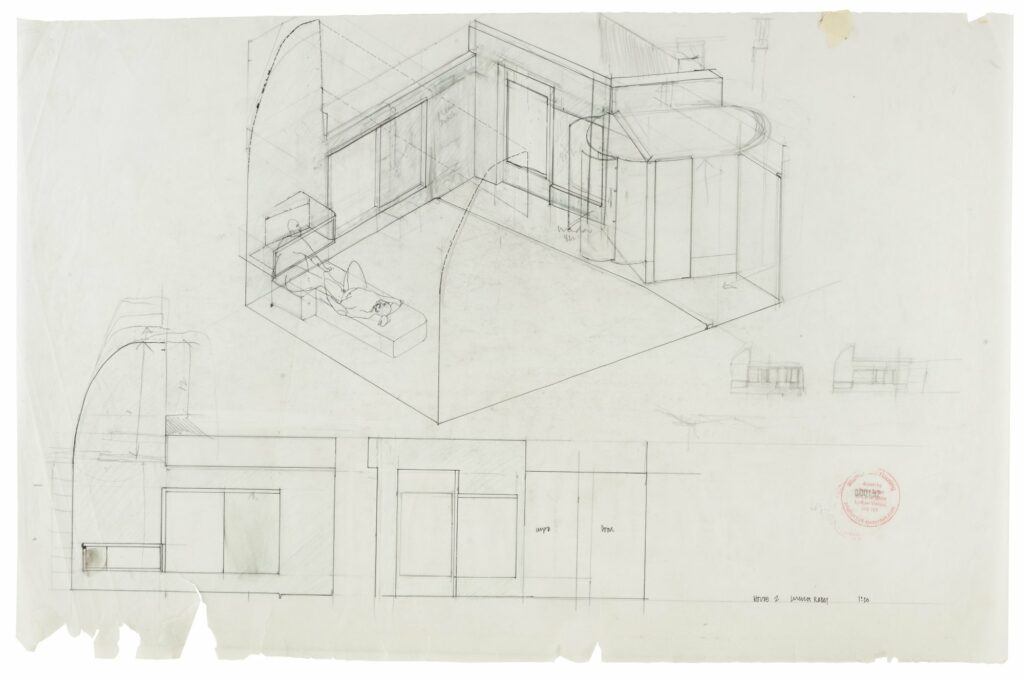 The following text is excerpted from the exhibition essay in Drawing Walmer Yard. Piano Nobile, Publications No. XLII 2016. ©Piano Nobile and Peter Salter.
Walmer Yard consists of four houses designed by Peter Salter and developed by Crispin Kelly, London W11.
… The plan becomes the major generator of form. Geometry, reciprocal detail and additive forms become the intense 'fabric' of etched ink lines contrasting with the pristine emptiness of the tracing paper – all conspiring towards a drawing which sits uneasily on the page, requiring in some instances additional paper either to be inlaid or grafted on. The physical act of adapting the tracing paper as a ground becomes analogous to the addition of the drawn detail of the composition. The act of drawing etches the surface of the tracing paper with a .20 or a .35 pen nib; erasing such lines is a similar reciprocal physical act, scraping back the line and the surface of the paper, leaving pale indents of what was before. The making of the drawing has all the directness of working a piece of wood. Drawing immediately in ink in order to set down an idea is a direct process of work; using a pencil to set out the work and then over-drawing in ink has no place in this process.

… All the drawings made for Walmer Yard use a .20mm thickness pen for elevation or background detail, and a .35mm pen for sections. The closeness of the line weight means that the drawing appears quite flat, and close to the surface and texture of the tracing paper, which emphasises the compositional layout of the drawing sheet. Although most drawings use orthographic projection, there are a number of set up perspectives and exaggerated spatial sketches. The former is used to describe 'accurately' the disposition of components in the space, whereas the latter are used to explore ideas. The naked figures drawn in the space are not intended to beautify, but are a bid to increase the spatial awareness of the drawing, and in the orthographic drawings to lift the space from the flatness of the section.