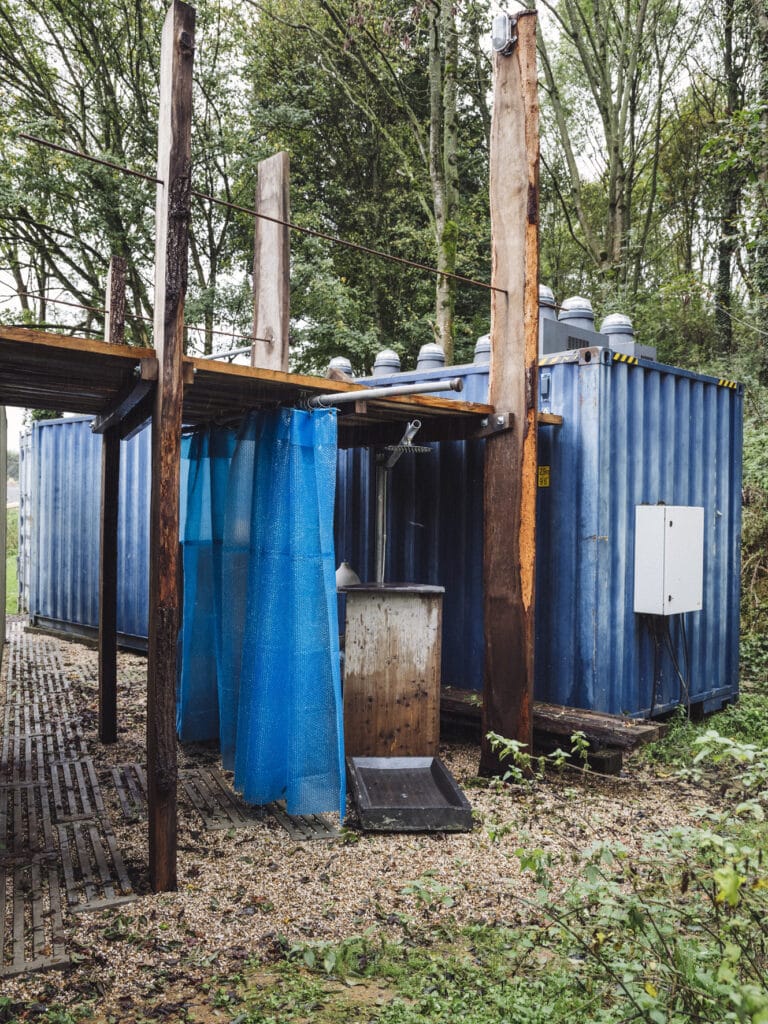 Being a designer and adherent of adhocism – speed, economy, improvisation and learning-as-you-go – the materials I use have a strong influence on the outcome of my work. This completely dovetailed with Niall's brief: to design and build an outdoor toilet and shower for occasional scholars occupying the library at Shatwell Farm. It was to be situated in the space between the two shipping containers that house the library, which were specially adapted by Cedric Price.
The materials would ideally come from the surrounding site, utilising the surplus from previous construction and/or matter collected in the routine running of Shatwell Farm. The work was to be completed within a fortnight when the first guest was expected.
Plumbing was never really considered on the Product Design MA at the Royal College of Art, drains even less. Nevertheless, this adhocist took it on the chin and spent an exciting afternoon peering into crates, peeling back tarpaulins and pulling out lengths of timber. Quickly the main ingredients for the build started to take shape. A simple post and beam structure with an elevated deck would be built up between the two containers and wedged into the triangular space.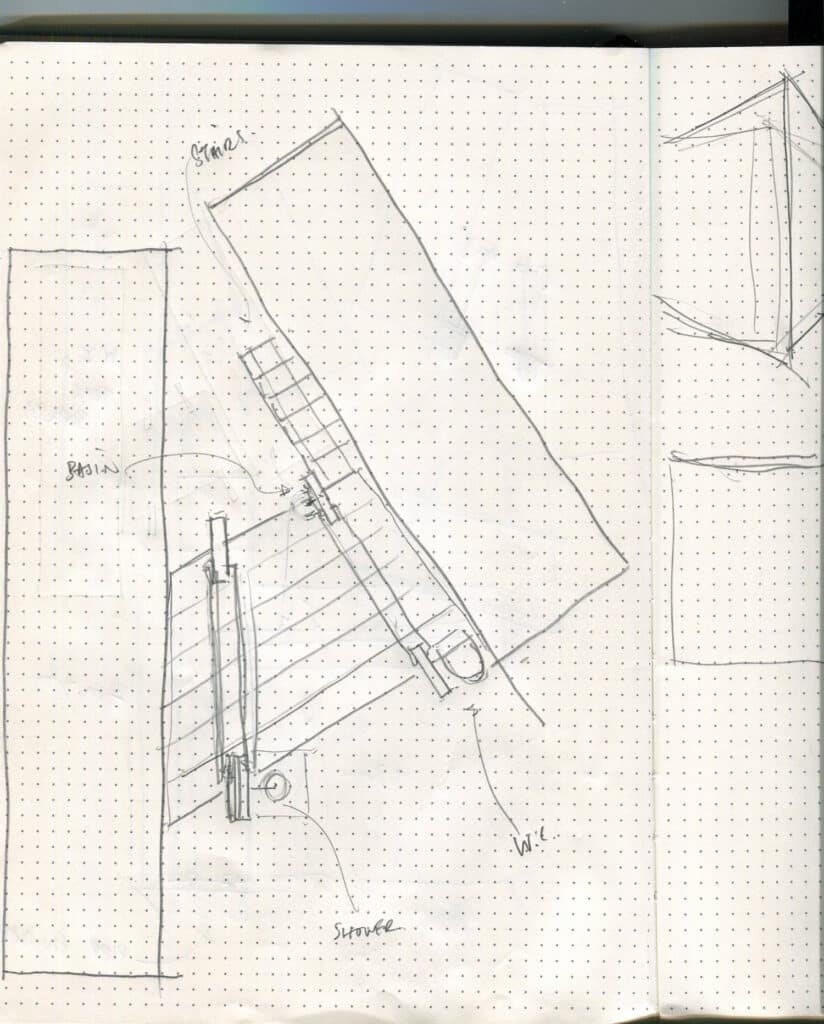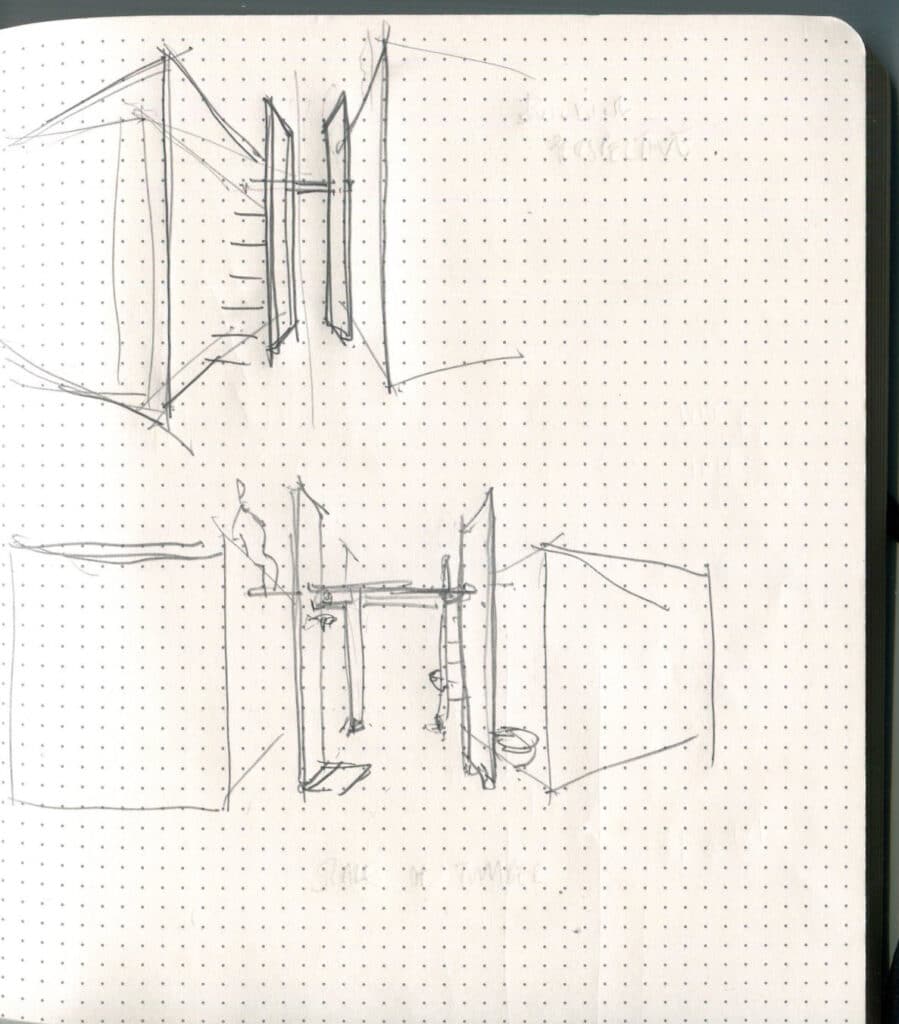 We used five lengths of oak, from timber that had grown on the Hadspen Estate and been felled years ago, to form the four posts that support the upper floor, while the fifth became the spine of the stairs. Offcuts of the timber laminate used in building the Drawing Matter Archive formed the wall on which the stainless-steel toilet, shower head and heater unit were mounted. A carved slate drainer for washing sheep fleece became the shower tray and a livestock water feeder formed a neat wash bowl when attached to a drainage outlet. Even the shower curtain was a section from an old pool cover.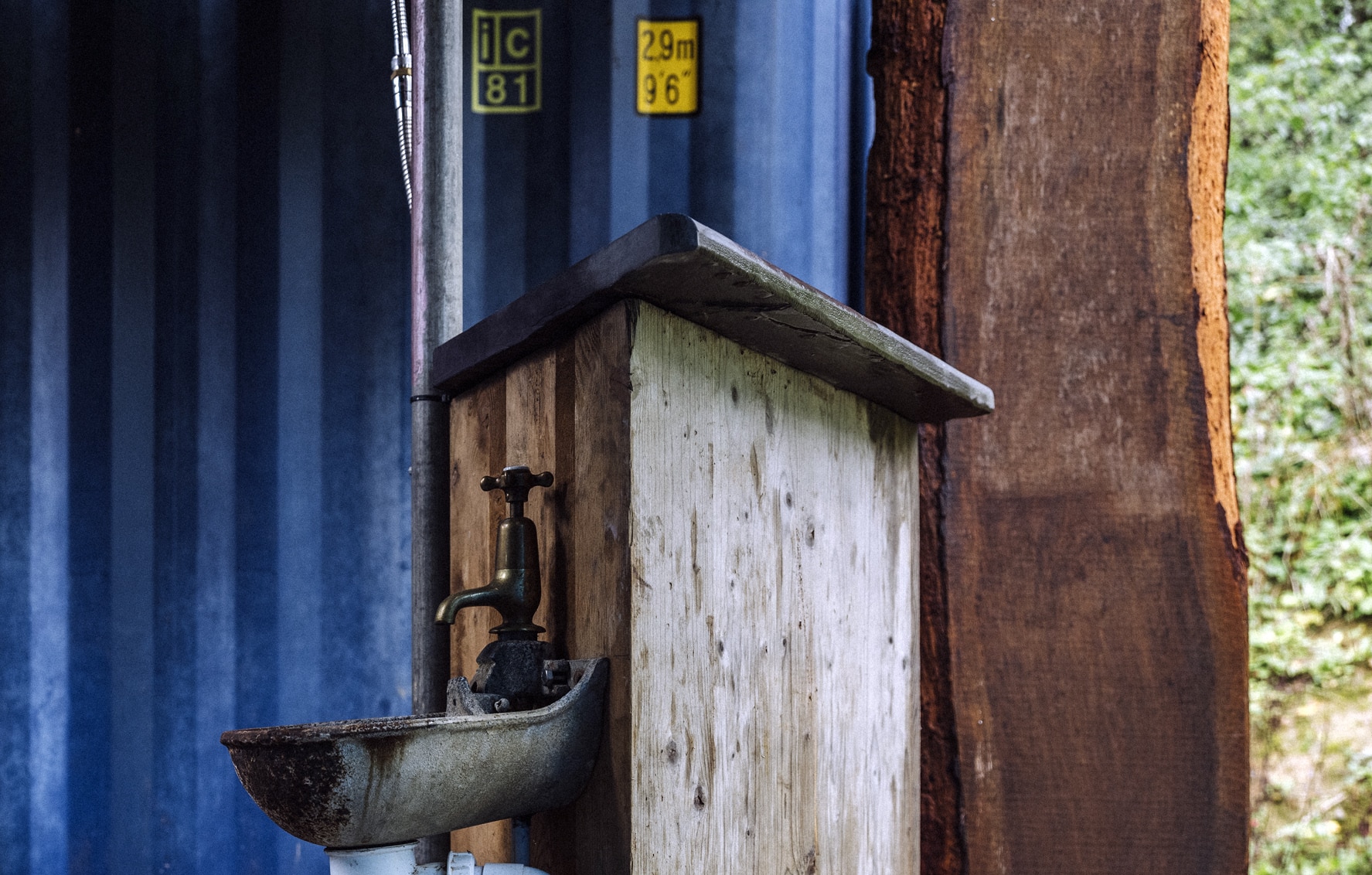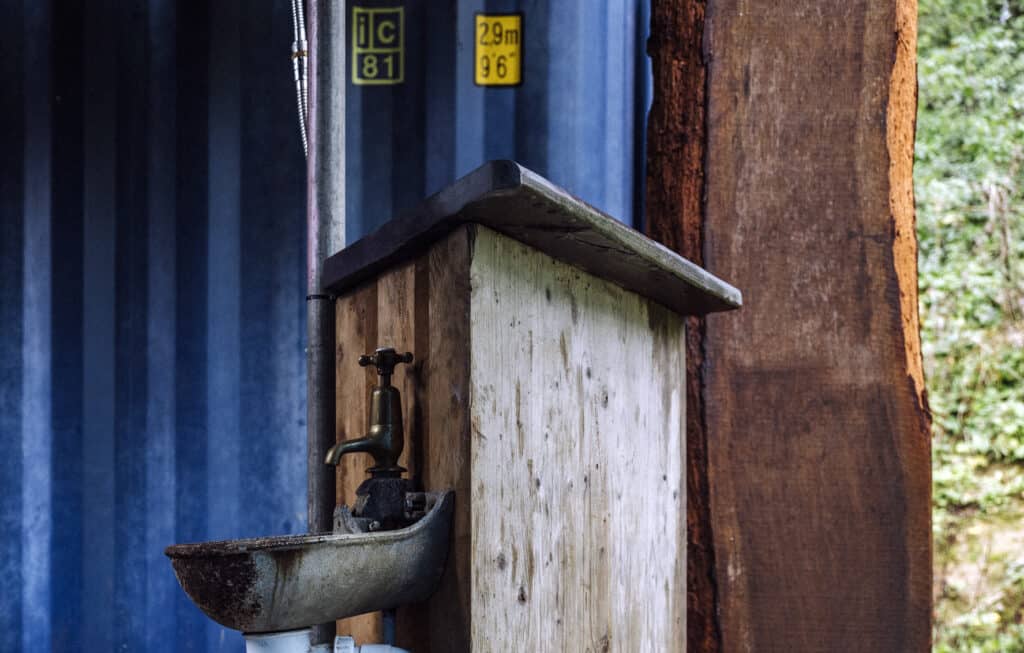 Working alongside Elliot Lunn, a fellow graduate of the RCA, and with Niall and his team helping to fill in the gaps, the build took shape despite the downpours, which thankfully were due to the weather rather than the hastily put together pipework…
Recycling, repurposing, re-using – for me an ideal way of working, designing and making a structure.