Walter Pichler: Mystery and Mysticism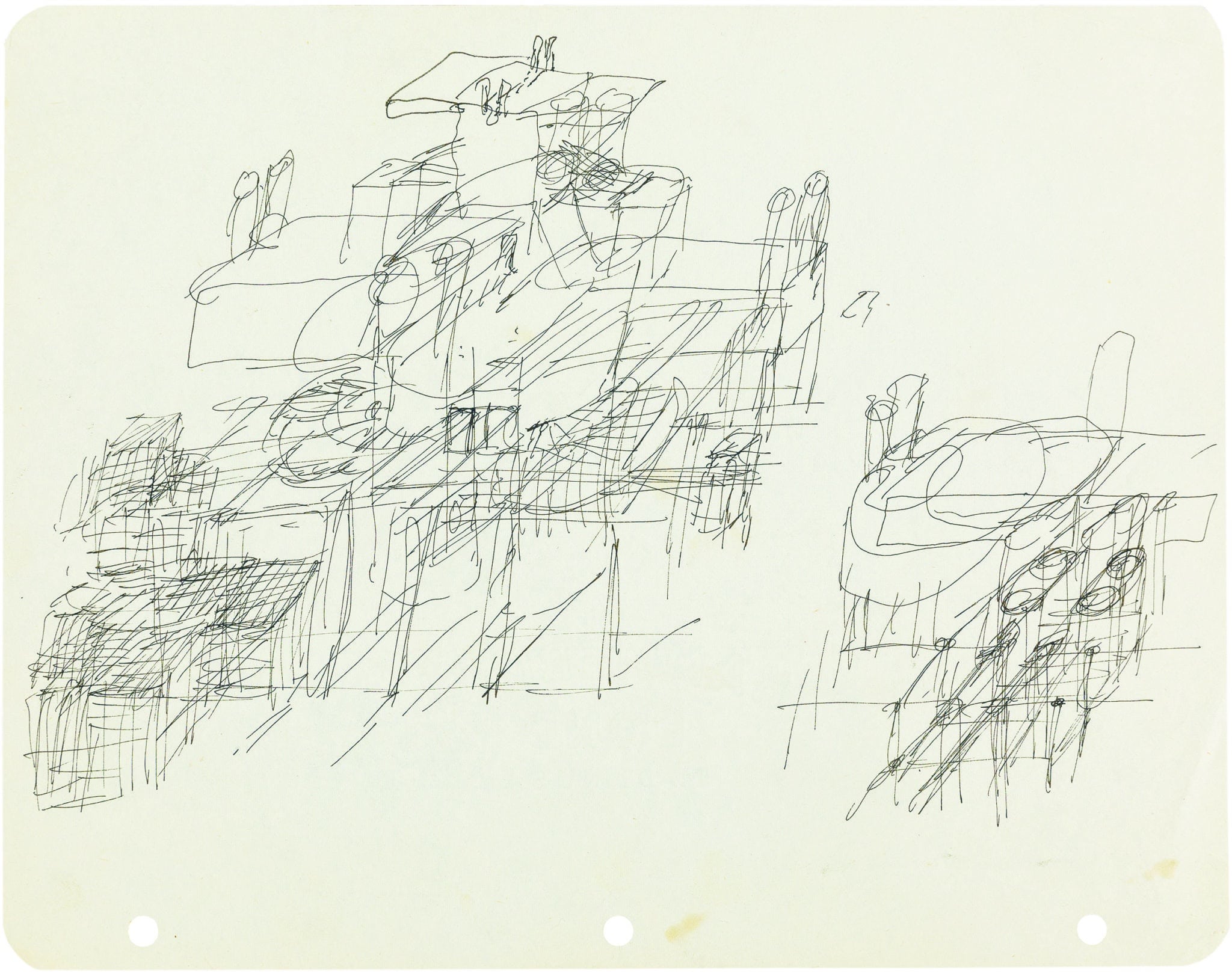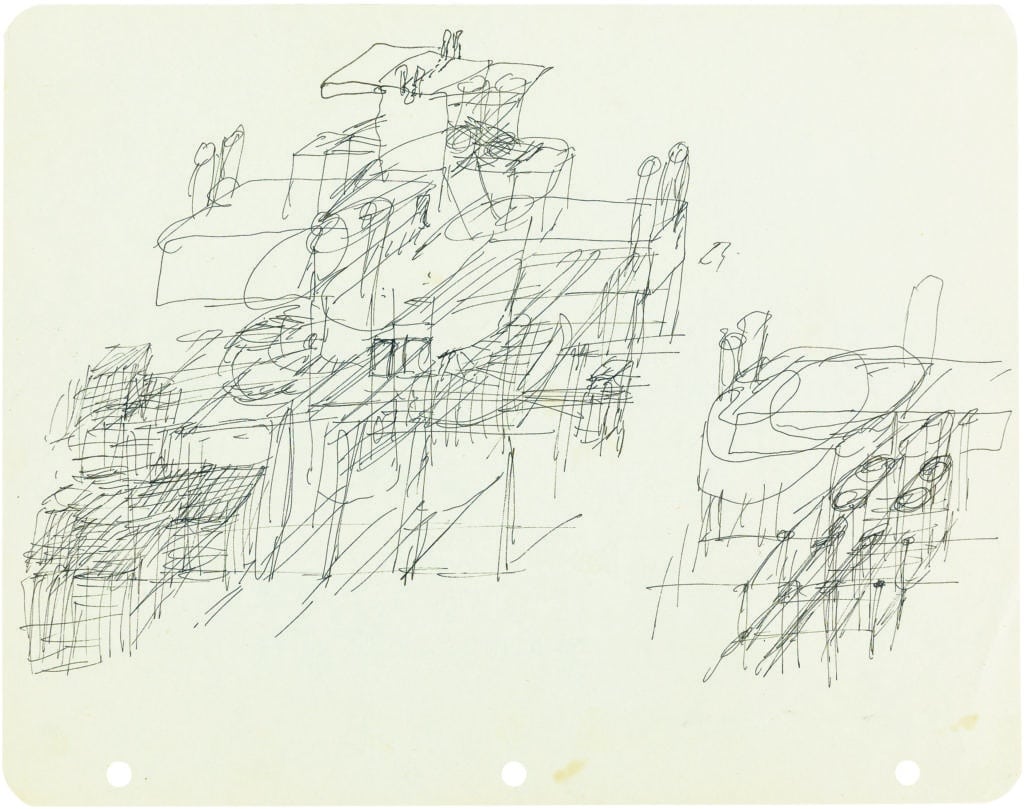 Walter Pichler's sketches for the utopian city projects he developed with Hans Hollein in the early 1960s appear like arrangements of magnetised iron filings, blowing about the page to reveal mysterious momentary structures. Though they would later inform hardened isometric drawings, these forms are full of plasticity and, in this way, feel infused with the handicraft of a man who took a highly sculptural approach to architecture.
Pichler challenged the dominant modernist and functionalist architecture of the 1960s, which he viewed as a thing of violence, a 'weapon', forced upon those who inhabit it. People are not served by this architecture, he believed, and are at best merely tolerated by it. Pichler's call for 'an architecture which fascinates' informed a practice that not only crossed disciplines but also tore increasingly away from the limelight and into mystery. Having been a prominent member of Vienna's avant-garde, Pichler rejected the commercial art world and moved to a farm in rural Austria in the early 1970s. Here he built and adapted a landscape of structures to house his own sculptures on site.
The mysticism that seems to surround Pichler's later work at his farm is palpable in these earlier sketches. In their etched linework and the totemic forms they depict, these drawings have an aura of ancient plans for an alternative future, detailing some discarded technology or theology of a bygone fork in the road. It is as though this world has been excavated by the pen. While Pichler was someone fascinated with the possibilities afforded by technology, using novel materials such as plastics in his sculptures, his humble sketchbooks equally hold sincere moments of an otherworldly encounter. As Pichler himself stated,  '[a] drawing is capable of almost anything; it is so alien and yet so precise, and that is why I love this method'.
Harvey Herman is an artist and teacher based in London.
This text was entered into the 2020 Drawing Matter Writing Prize. Click here to read the winning texts and more writing that was particularly enjoyed by the prize judges.