Zaha Hadid: Kurfürstendamm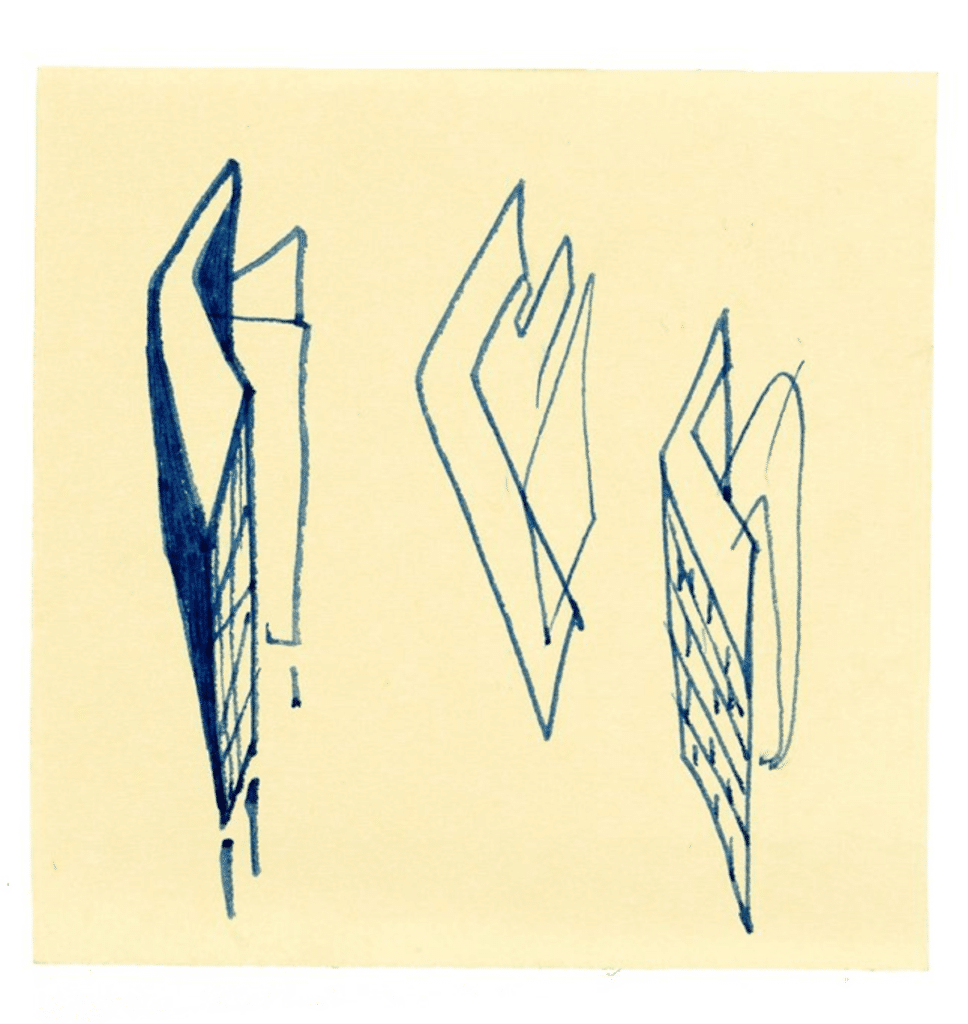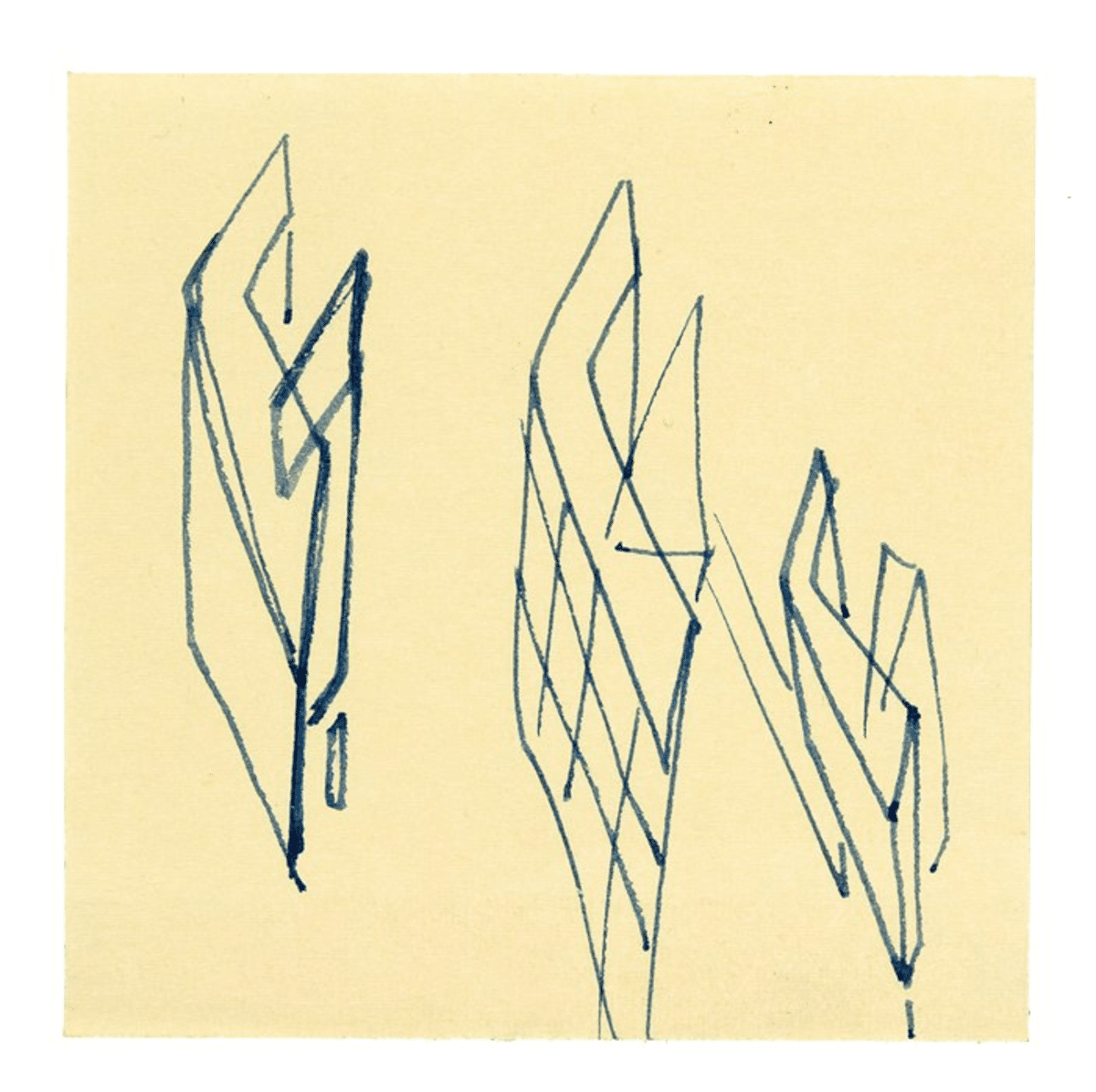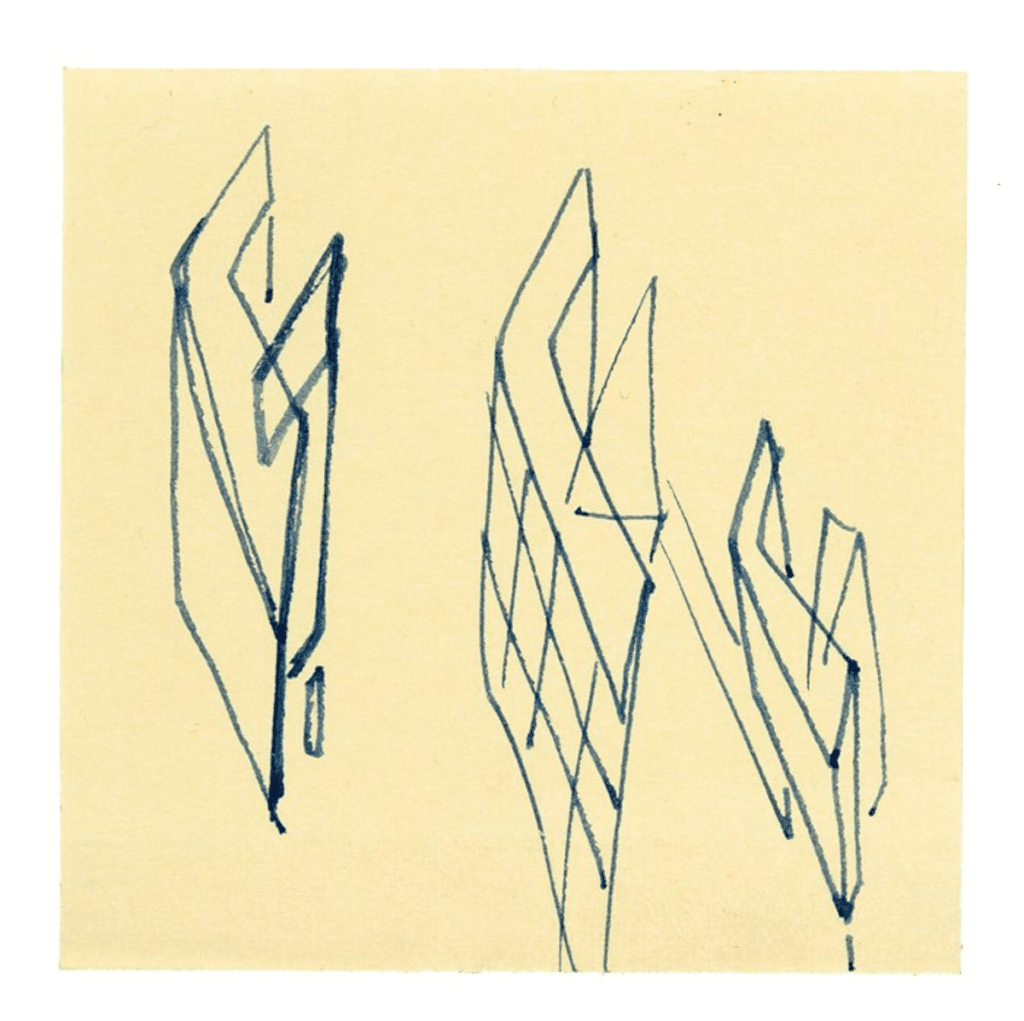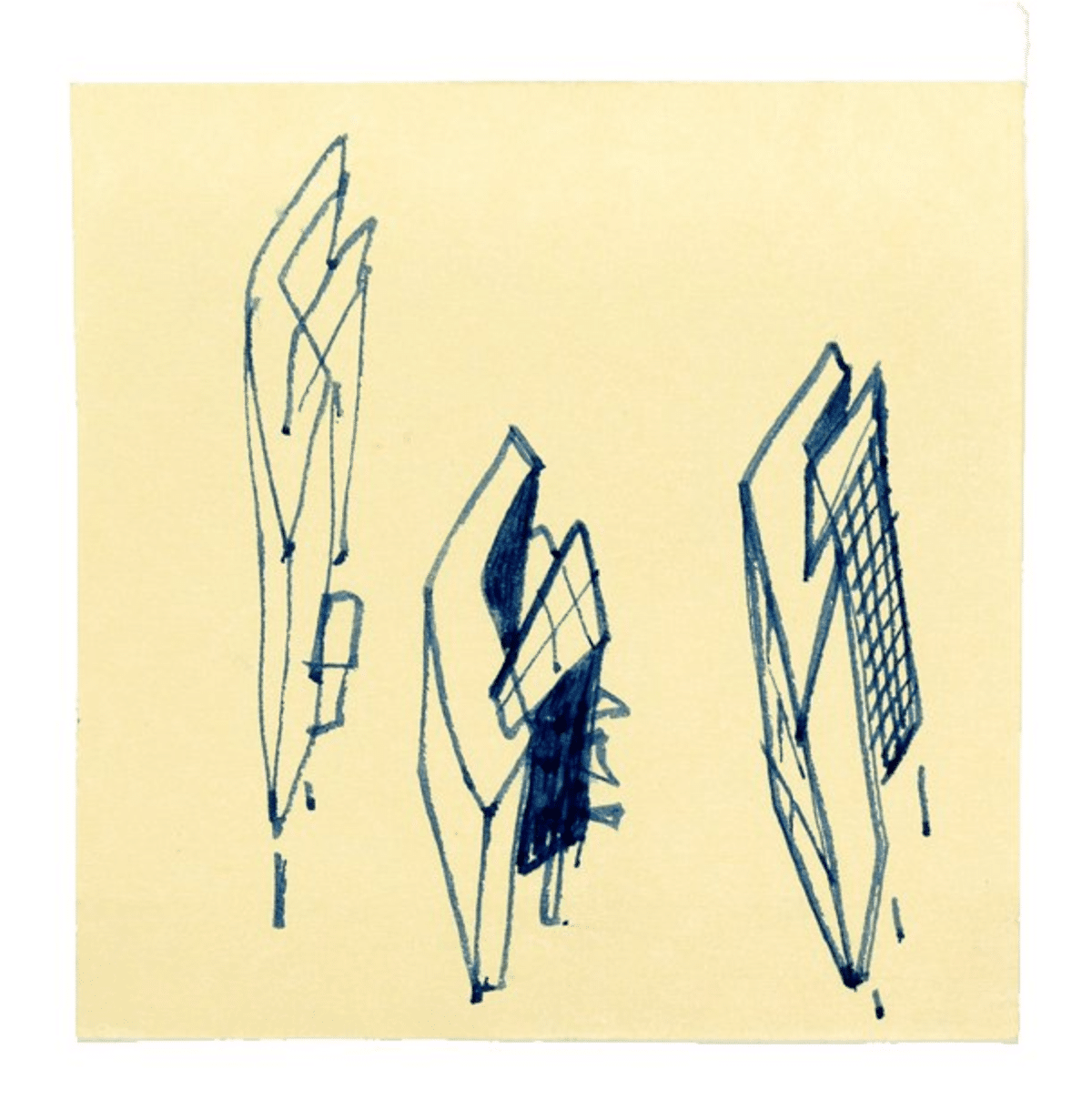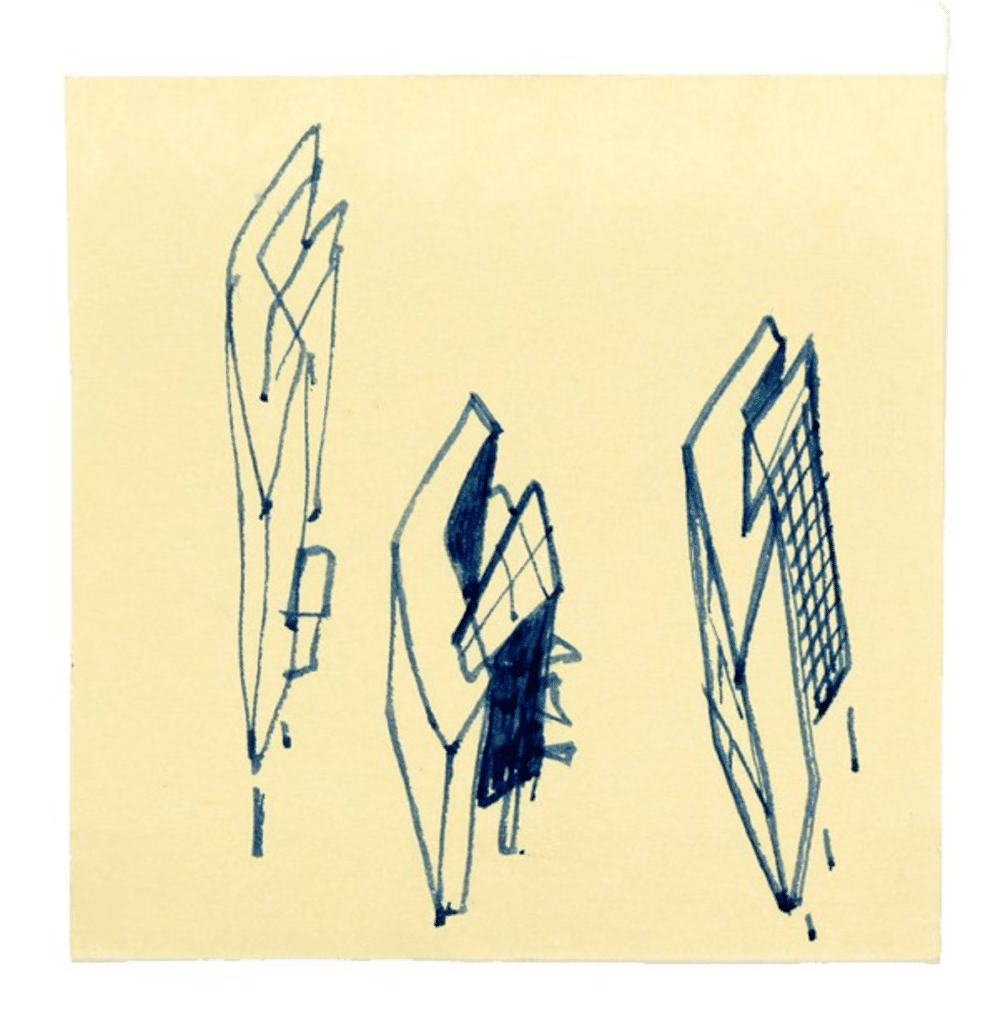 This is all Zaha's hand. When she is drawing there is a directionality – you are looking from the top, at a plan, extruded or in perspective. These sketches are relatively preliminary but certainly not initial – they are too defined. She is developing a composition, but already thinking about programme, site, context – the relationship of elements, the ground, how the curve addresses context.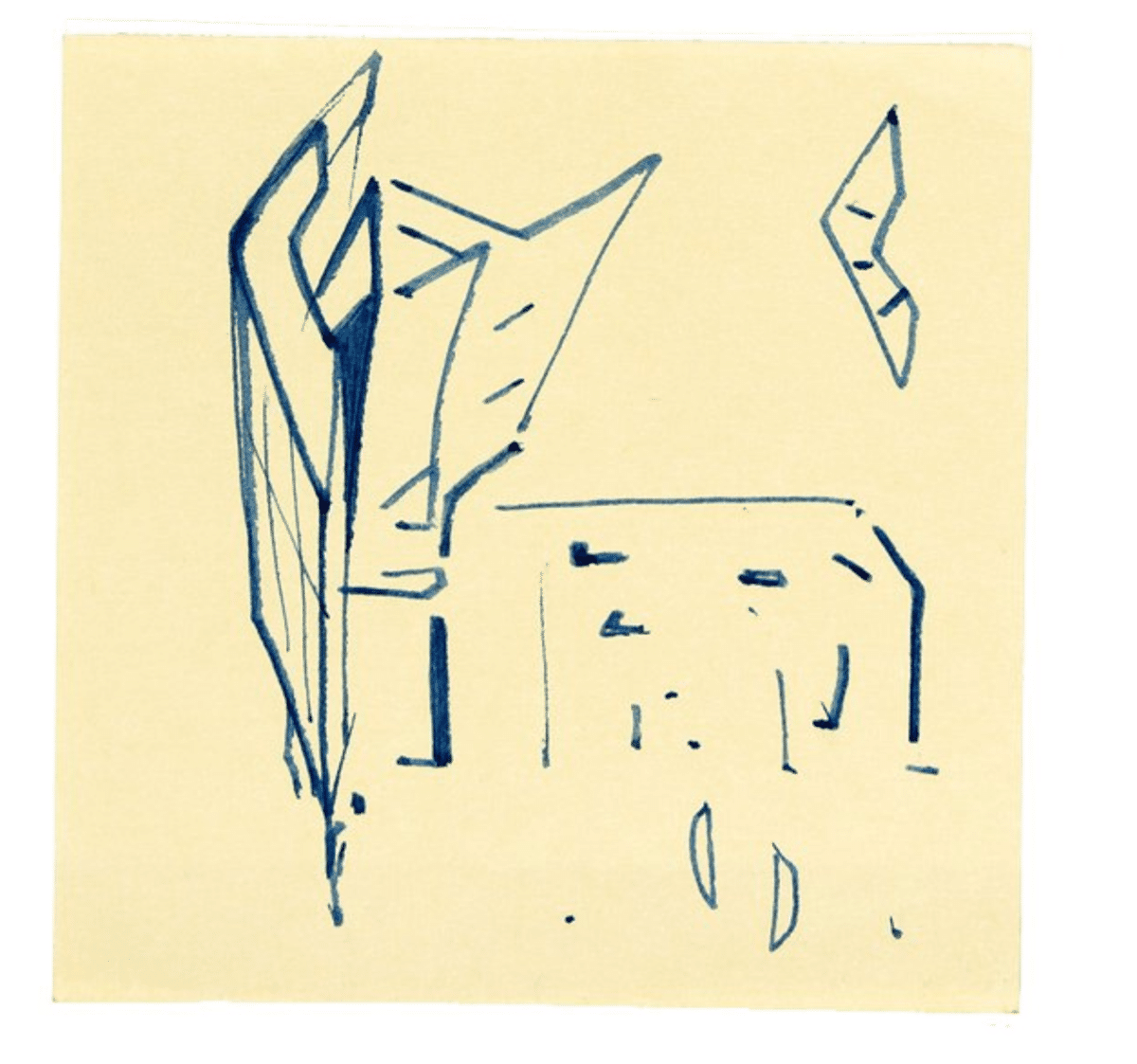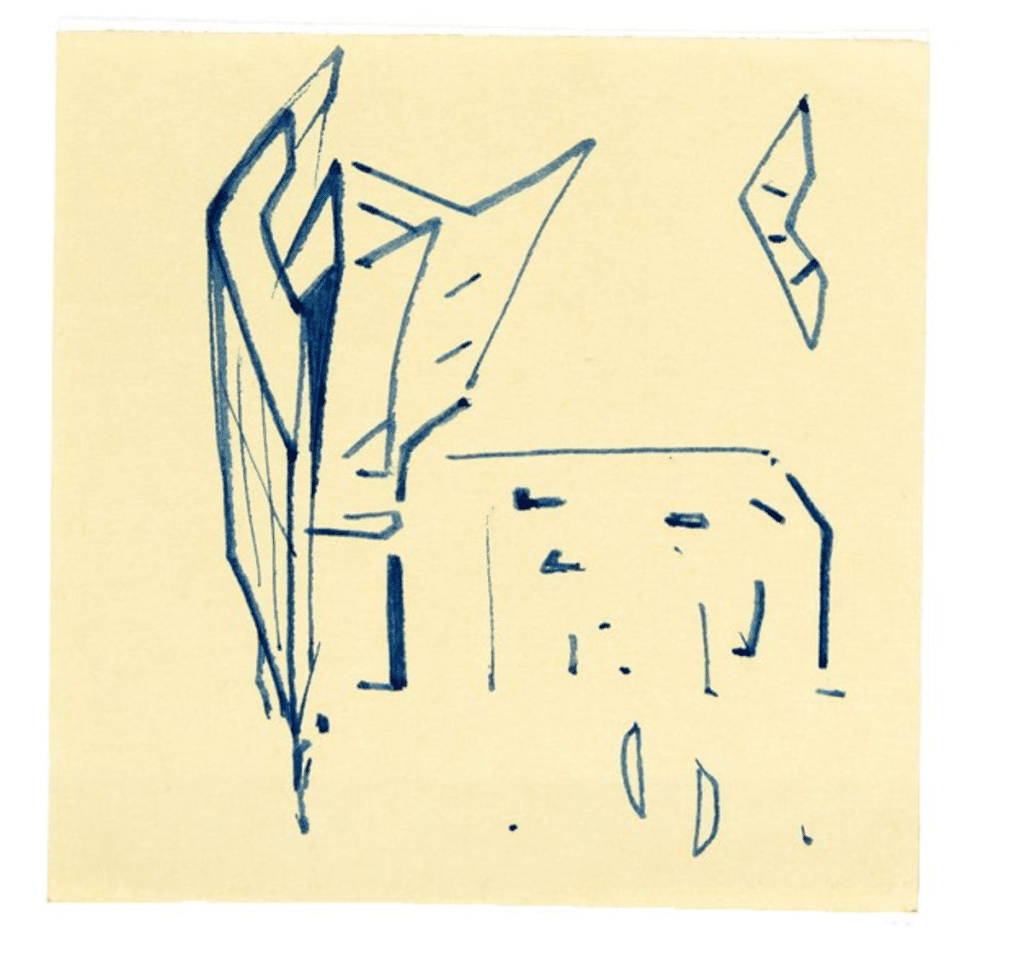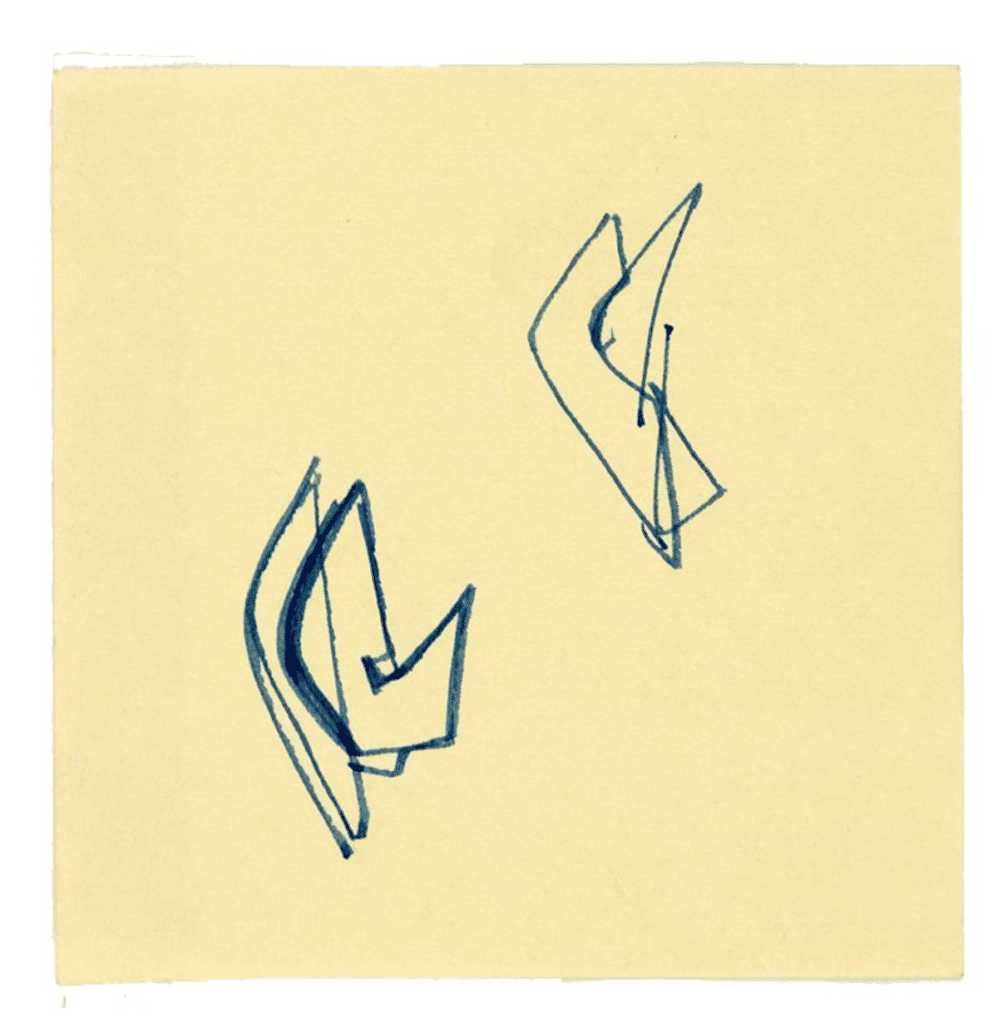 The context was in her head though not drawn; she did not want to be confined adversely by contextual issues. This aspect of her process was throughout. It was only by knowing the site and the context around it – yet not confining herself to it – that she would flow with her ideas.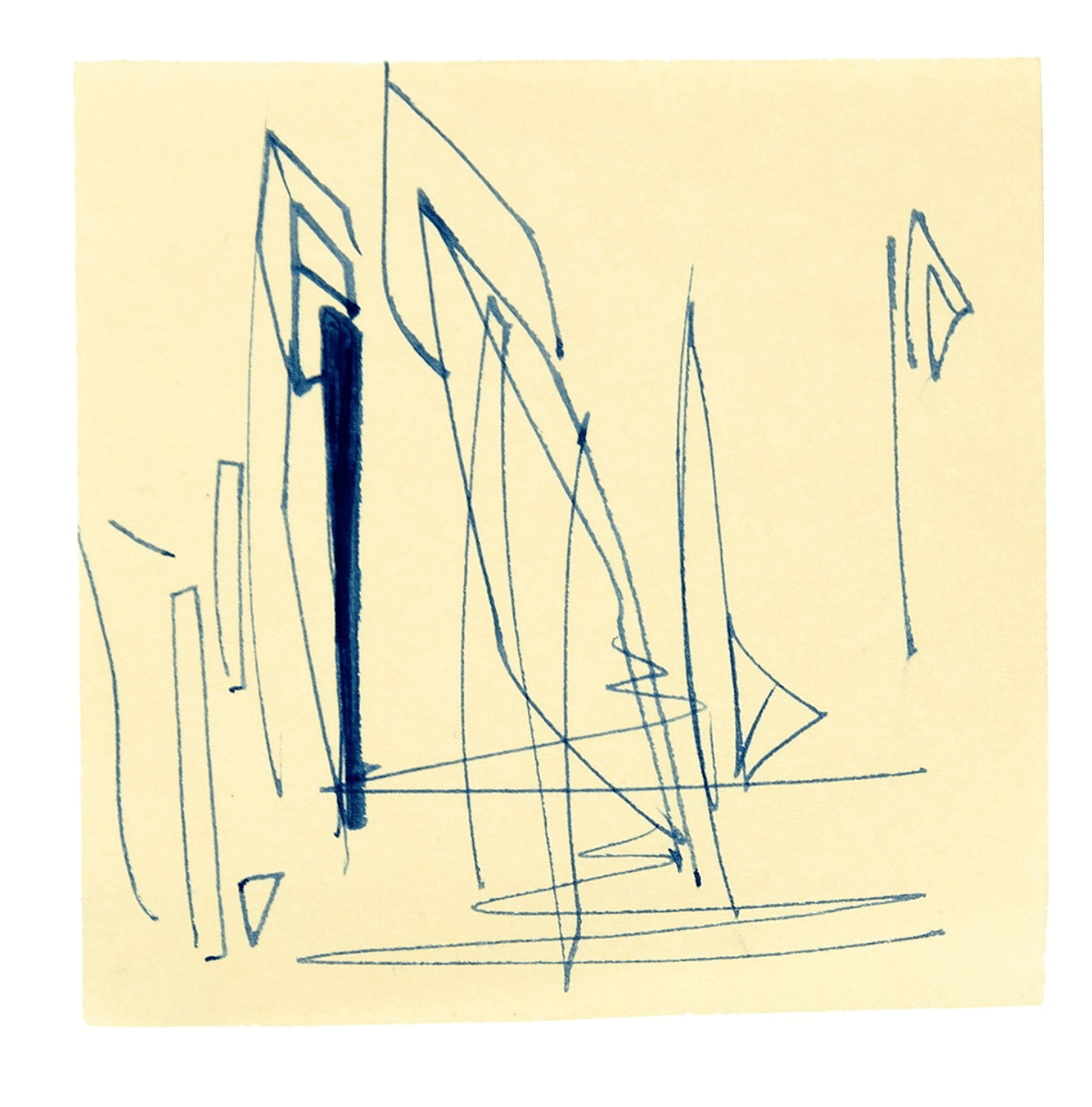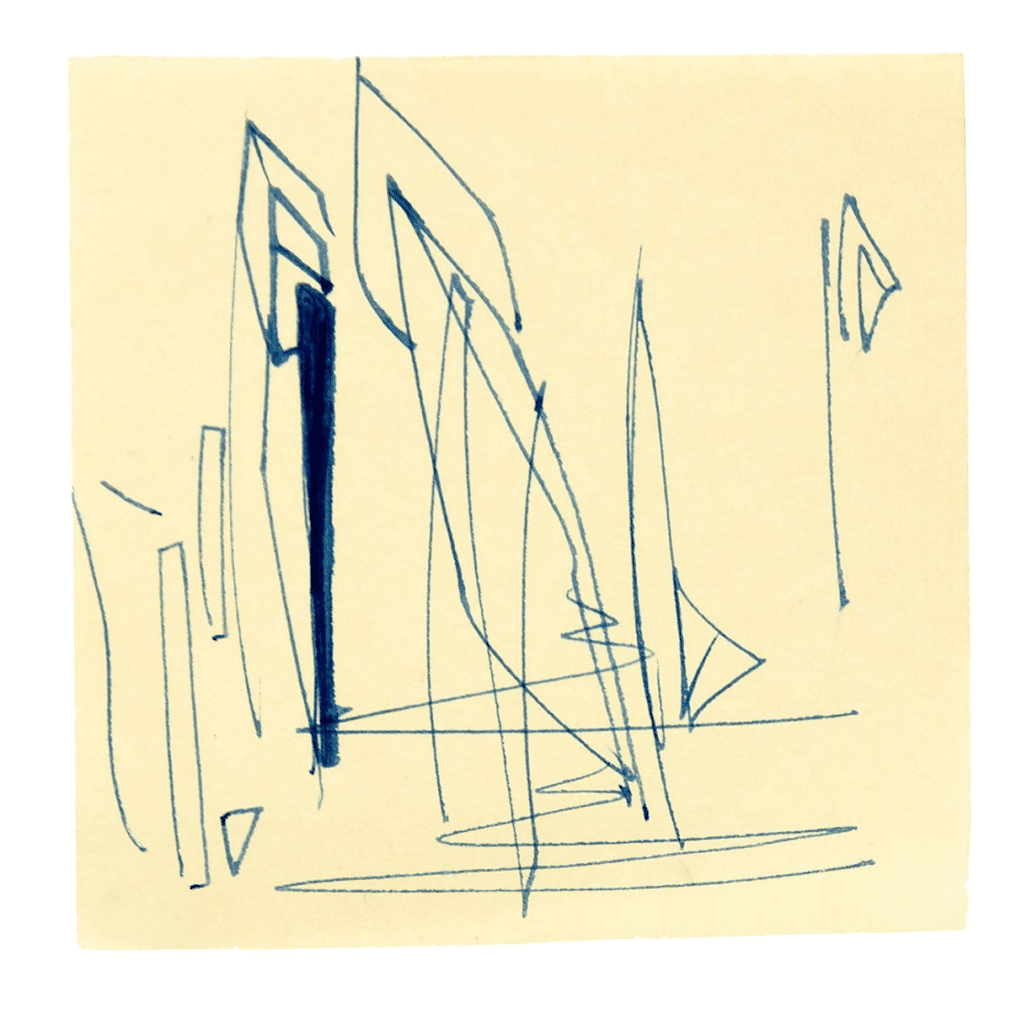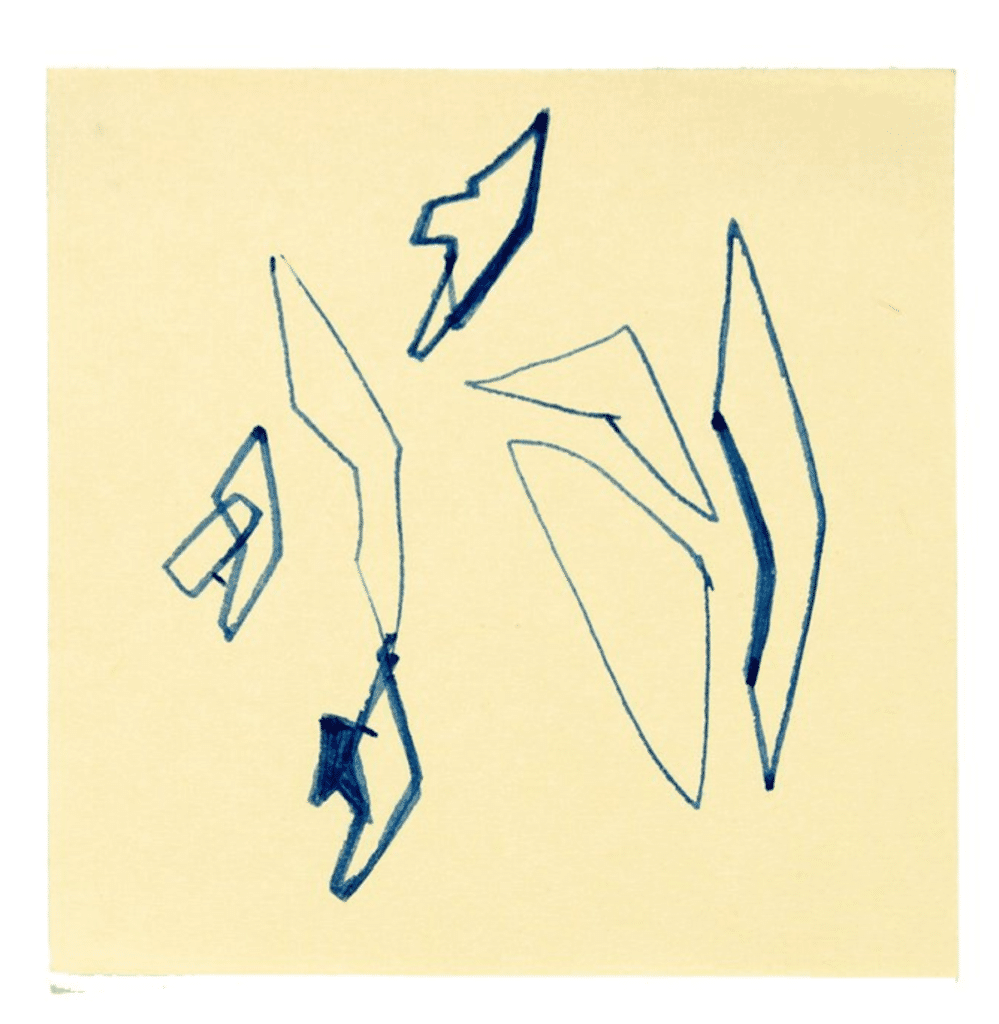 It was a fluid process of drawing. In the one on the top right I am tracing over something that had been drawn out of scale – I have got a column in there. There would always be a back and forth. These two lines look slightly different – the slower, more angular, slightly thicker line could be me.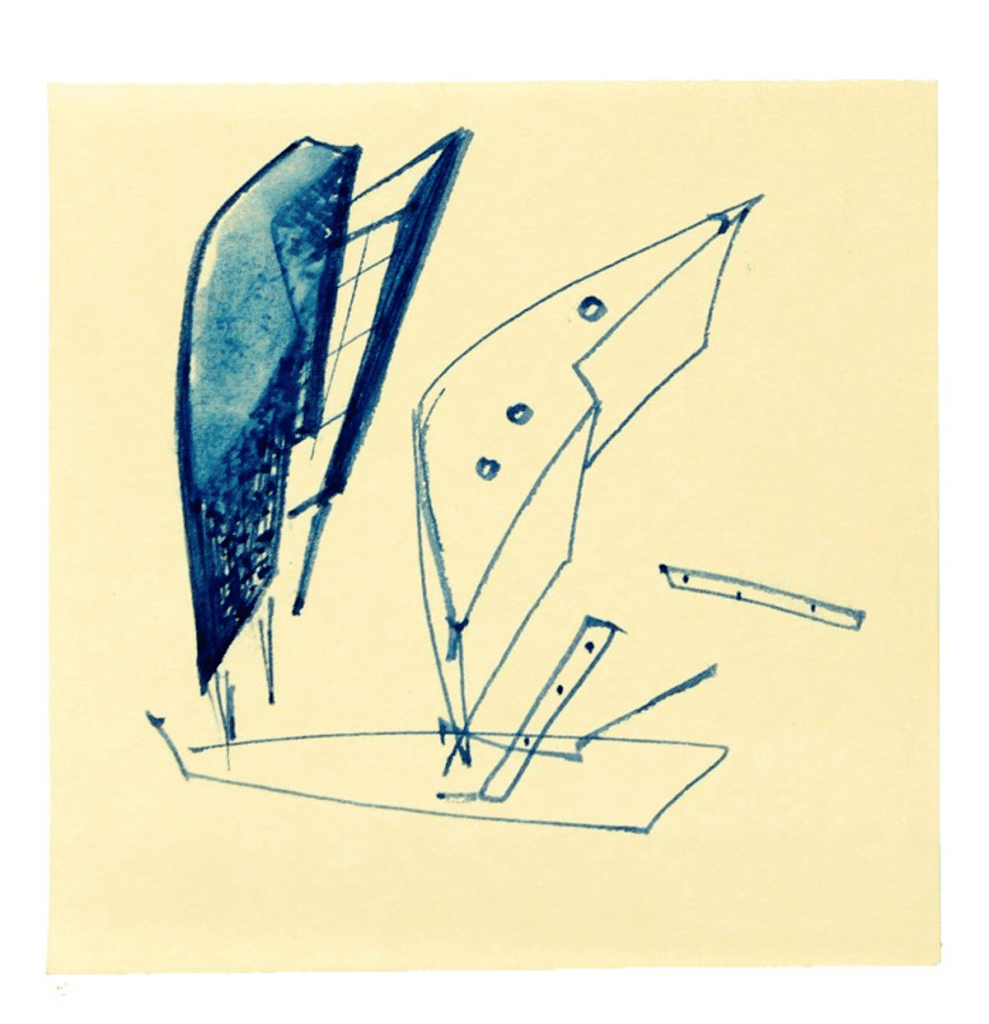 Michael Wolfson in conversation with Tina di Carlo, December 2018, about Kurfurstendamm and Azabu Jyuban shown above. Designed in 1986, both projects had narrow sites, in which Hadid's approach was a similar composition of vertical elements layered laterally, connected through a series of stacked infrastructural volumes.