Zünd-Up: Erotische Architektur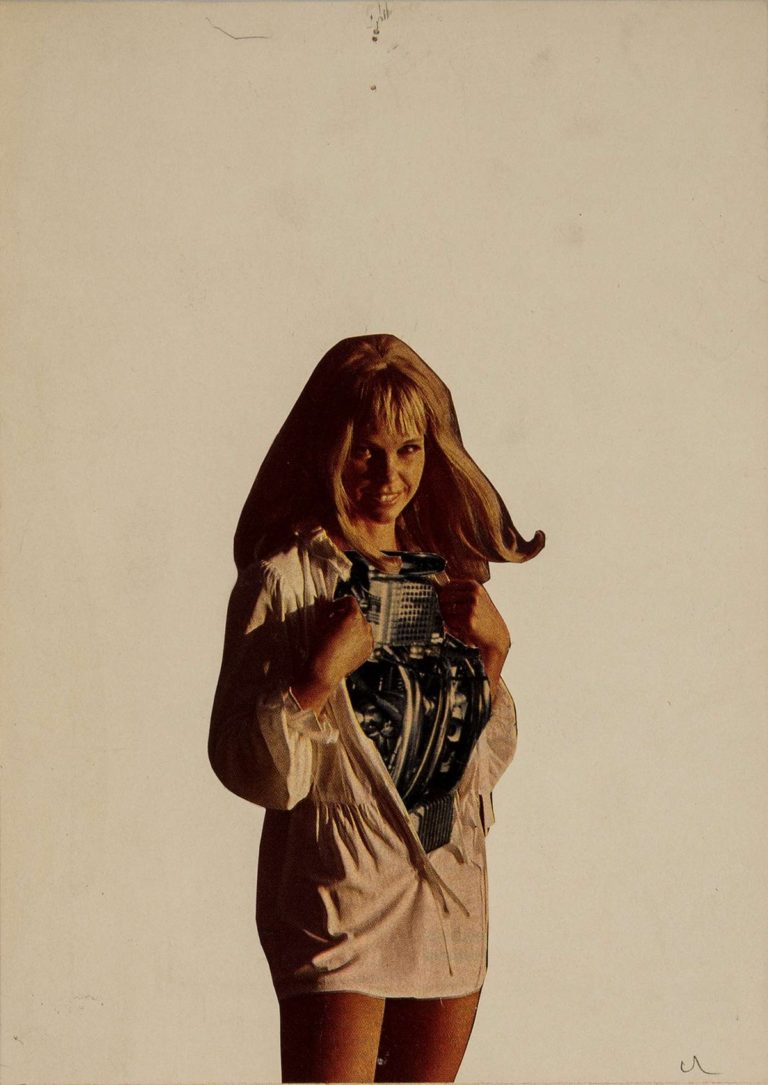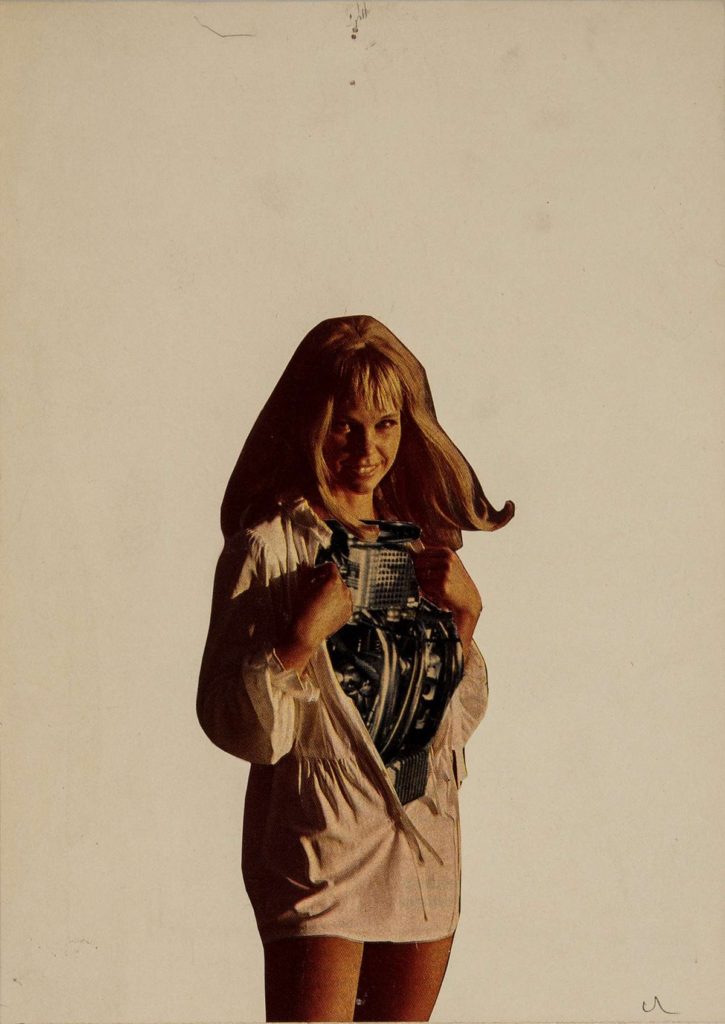 Collage was a favourite medium of Pop artists, since it inherited from its forerunners the quality of enabling chance meetings, and allowed artists to assemble images from the by then endless reservoir of commercial culture. This collage from the series Erotische Architektur (Erotic Architecture), dated 1969 and signed by the Viennese activist and architecture group Zünd-Up, can be seen as a relatively direct take on Richard Hamilton's Just what is it that makes today's homes so different, so appealing? from 1956. This gave Pop art its name by placing an oversized lollipop in the hand of a muscular male – exactly where one would expect his protruding phallus. Here, a woman's breasts are replaced by parts of a motor.
With this simple play on a clichéd pornographic photo, Zünd-Up succeeded in making a comment on, and taking a decisive step beyond, modern architecture's fascination with technology. Up until the 1950s the automobile, its motor and, more generally speaking, 'the machine', embodied, for the architectural avant garde, fast-moving progress and clean-lined, rational design and production methods (one may think of Le Corbusier's eulogy on the 'standart' in car design). In this collage however, the motor features as what it always was, but which had been carefully ignored by modernist architectural discourse: its non-rational role as an object of desire. The motor shown in this collage has little to do with a machine propelling one from A to B. It is the thing one wants to see and touch.
In that sense, this collage is a product of the paradigm shift in the debate concerning architecture's relation to technology in the late 1960s. This was to characterise Zünd-Up's foundational project too, the Great Vienna Auto-Expander, in which the car becomes the plaything of architecture, rather than architecture imitating automobile aesthetics. But this collage is also a play on its own technique. Superimposing two photographs by means of scissors and glue, the collage covers expressly that part the uncovering of which the original image was all about. Whoever is confronted with the actual collage (and not just with an image of it as shown on this website) is lured into inverting the creative process by peeling off the glued-on photograph of the motor, regaining the desired view of the nude body. However, this would most likely not yield the desired result but rather lead to a destruction of the original image due to the glue's stickiness. It is thus a vexing image and, though hardly intended as such by its authors, a comment on the potentially destructive consequences of a woman's exposure.