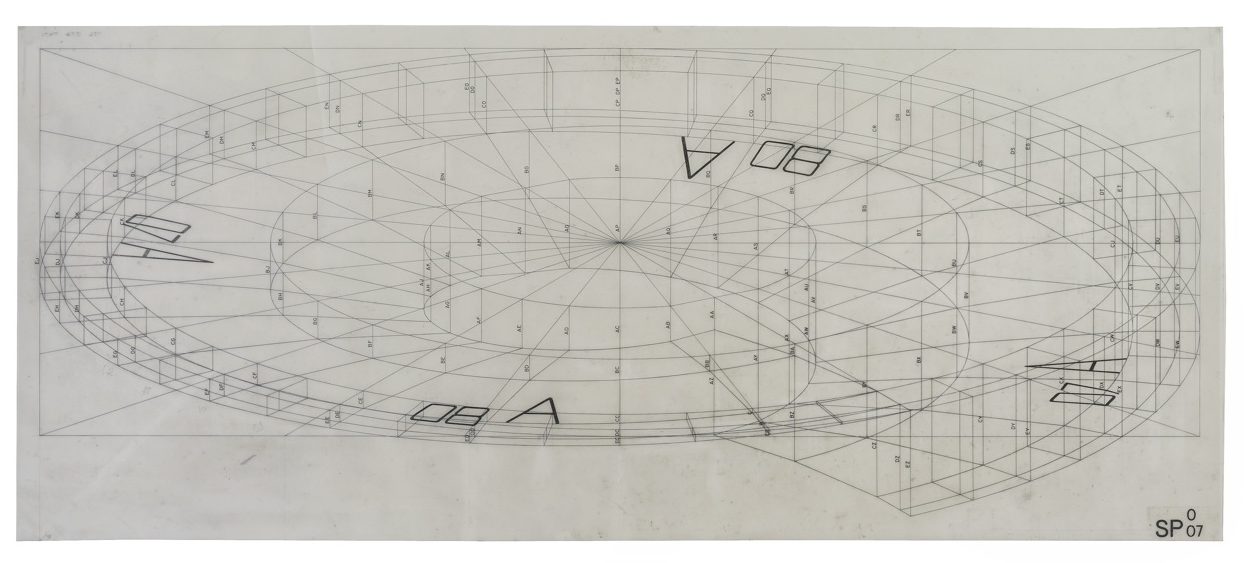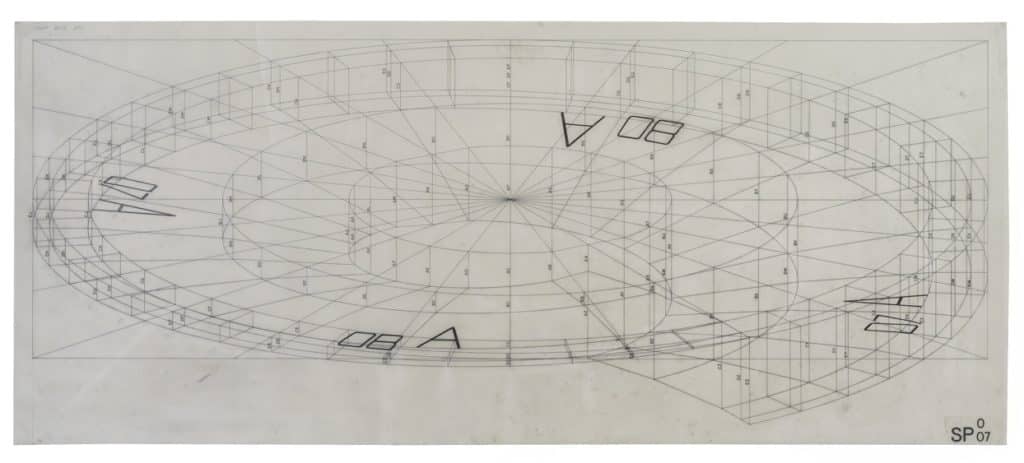 The first thing you will notice about the Sin Centre, or Entertainments Centre as it was initially called, is that it lacks entertainments. Pour over the plans, but you will find no drawing lines suggesting the presence of a bowling alley or a restaurant or even a theatre. I forgot all about minor concerns like the brief while in pursuit of this notion of a design exclusively derived from the ecstasy of driving a car at high speed around and up through a building; or, if a pedestrian, of negotiating escalators built like amusement park rides that used a mechanically dubious design whereby a given caterpillar track can convey its riders in both directions. The design was the result of the structural and spatial demands of these two circulatory systems.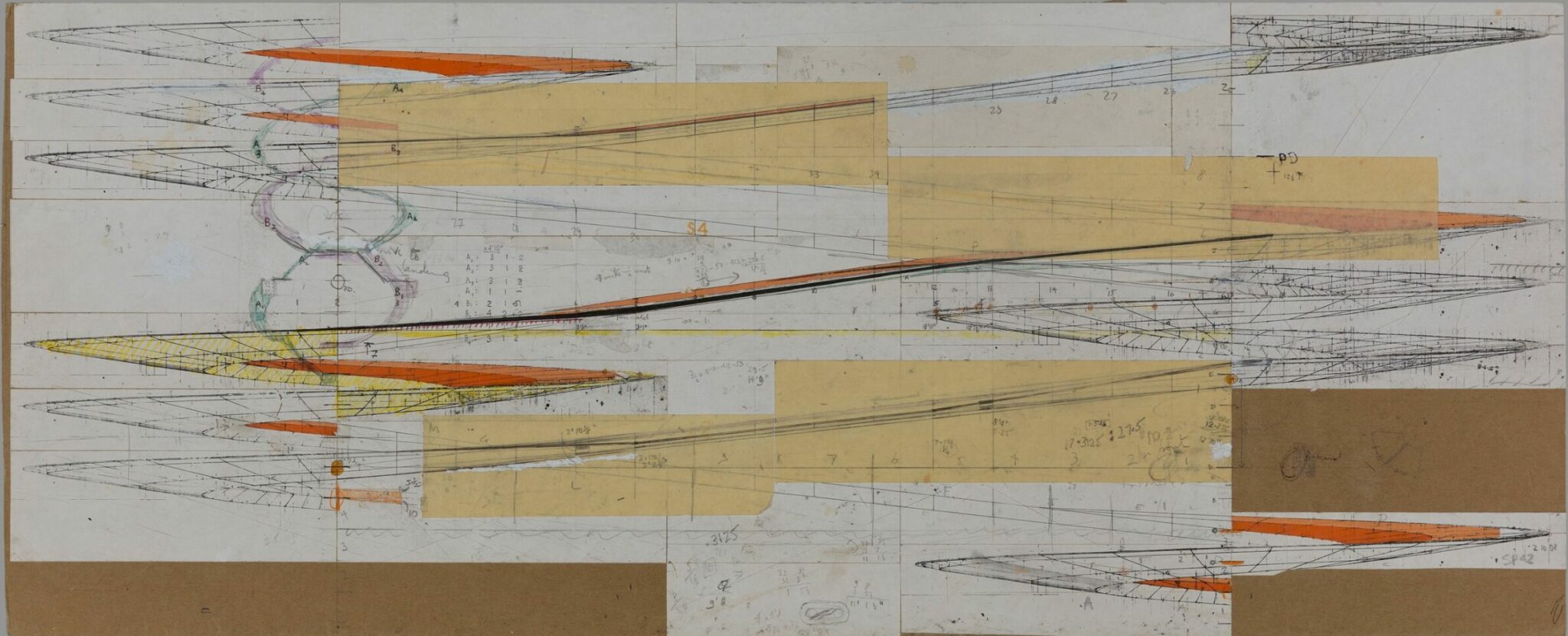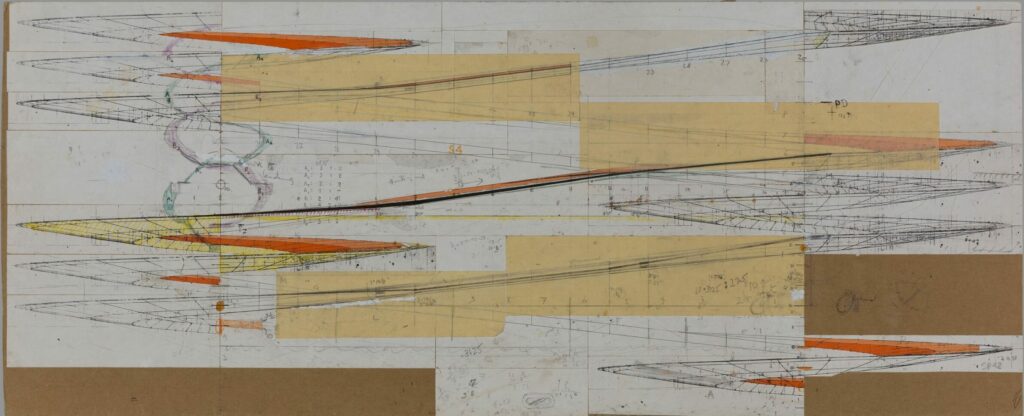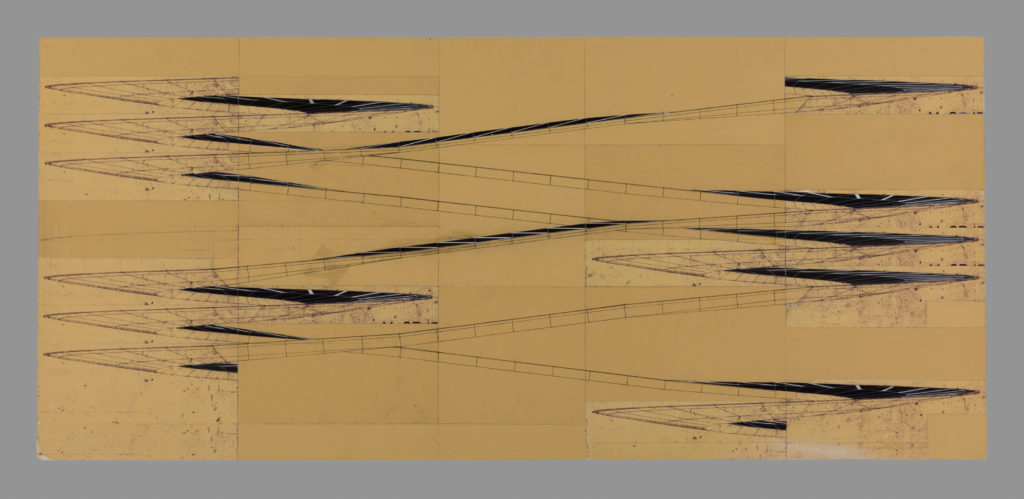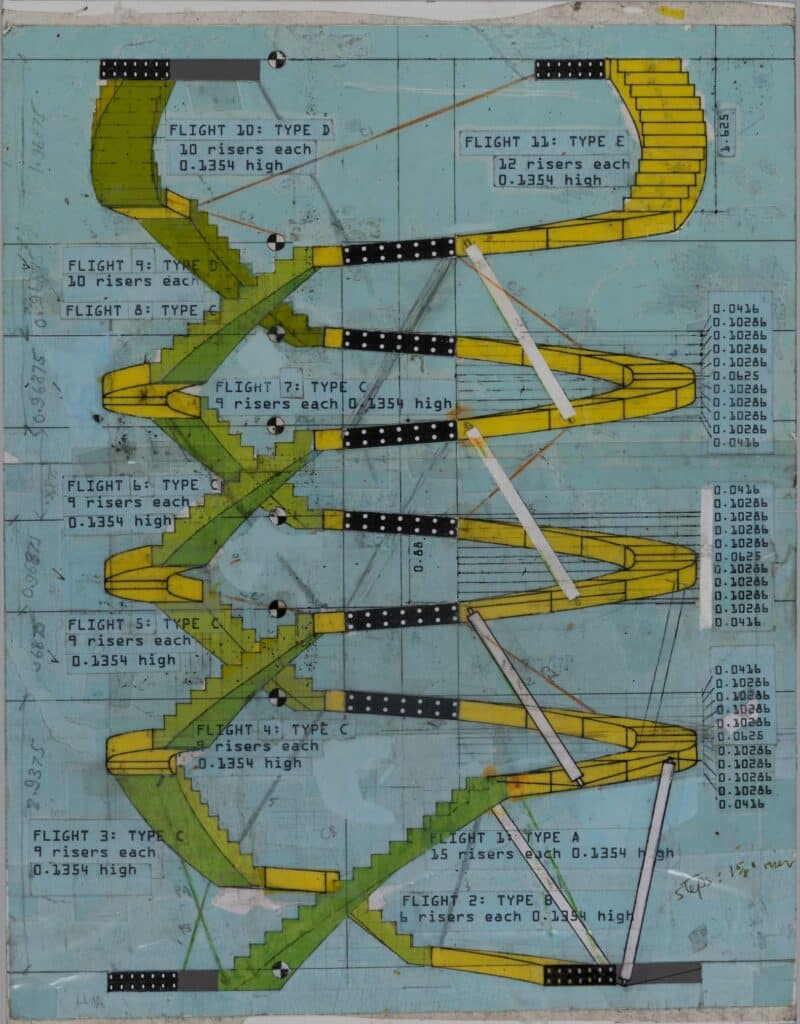 I felt it important that the car ramps flowed seamlessly into the decks upon which these phantom accommodations were supposed to happen. This meant that the decks needed themselves to be ramped using compound curves … making inhospitable hosts for watching Elizabeth Taylor in Butterfield 8. The building did not move; neither did it change its shape. It could be likened unto a jet airliner without a fuselage sitting on the runway. In fact, the inspiration, if you can call it that, for the shiny aluminium decks came directly from critical wing design; from sitting just behind the wing and watching that glorious moment of touchdown when the flaps were fully down and the spoilers up.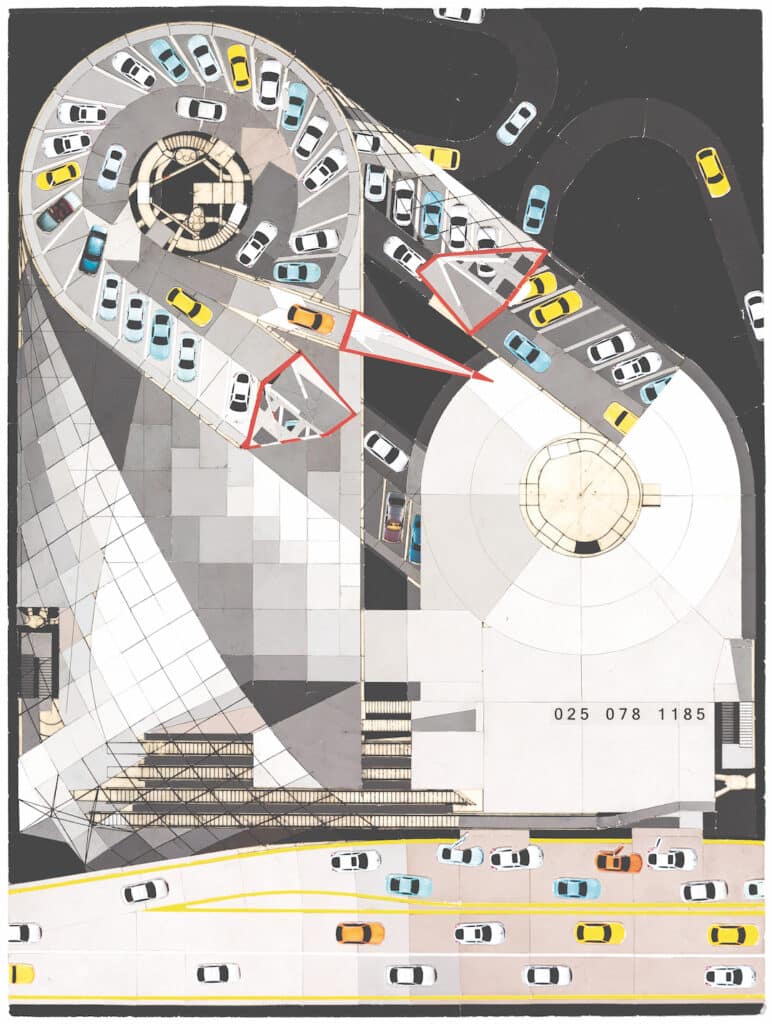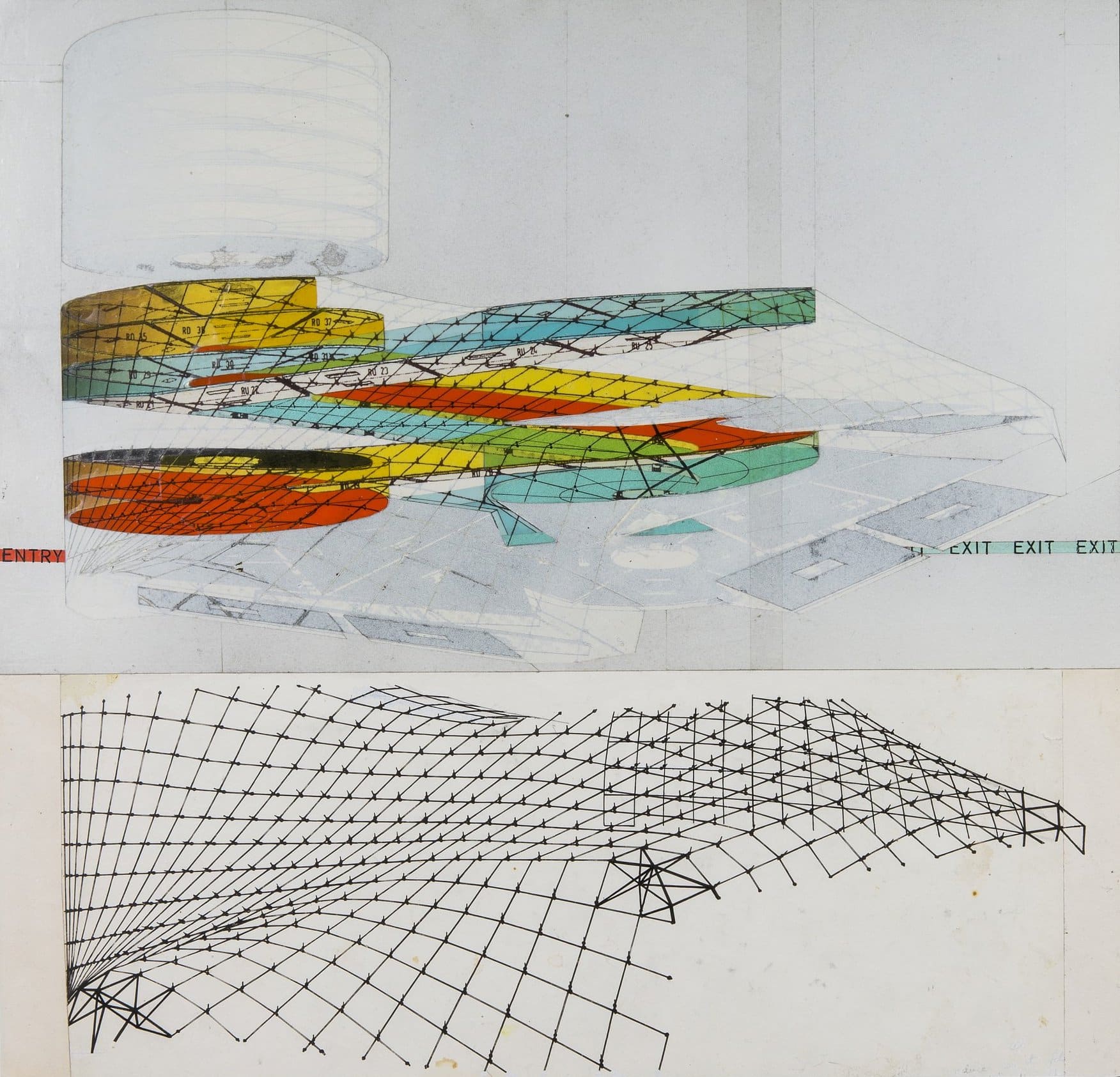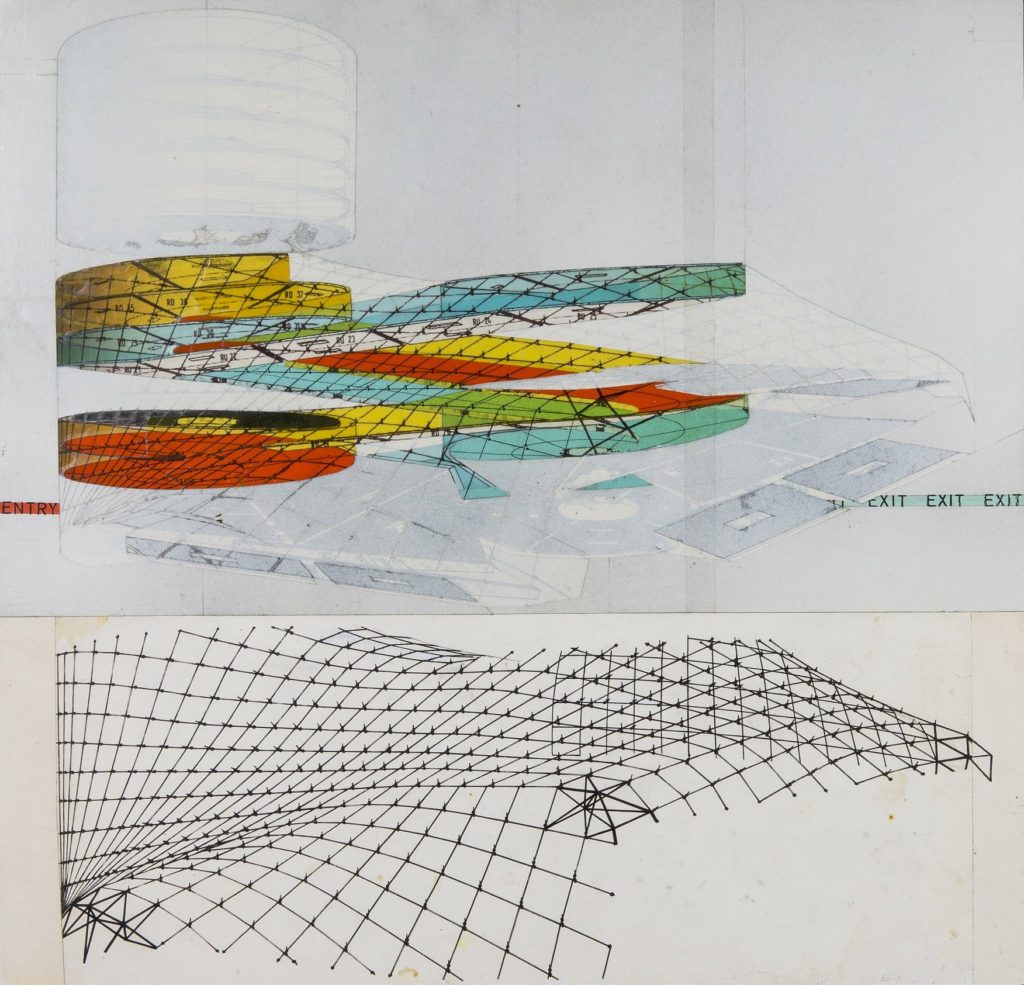 Once you had driven into one of the parking bays, or had reached the end of the escalator alive, there was not much left for you to do. The Sin Centre was a grand entrance inspired by the Futurist Manifesto. There are no entertainments to follow as a main course after the starters of one's arrival because negotiating the ramp system of the escalators would have been entertainment enough … more than enough! The Sin Palace was a signature object … it was a fixed, permanent structure (although it quivered) meant to last. In its kit-of-parts assemblages of aluminium components, it can be inserted into a lineage beginning with Paxton's Greenhouses and ending with the hi-tech boys.