Assemble: Collective Authorship
– Giles Smith and Adam Willis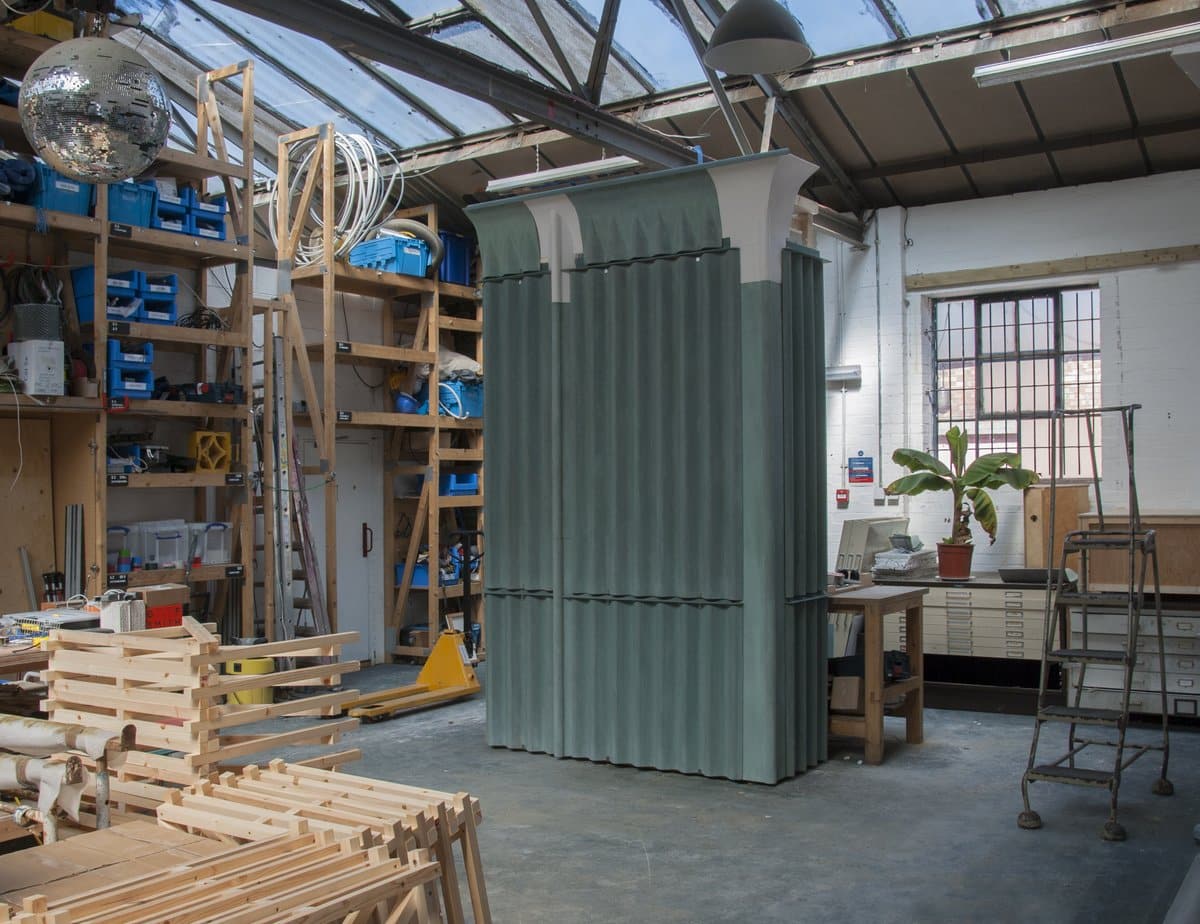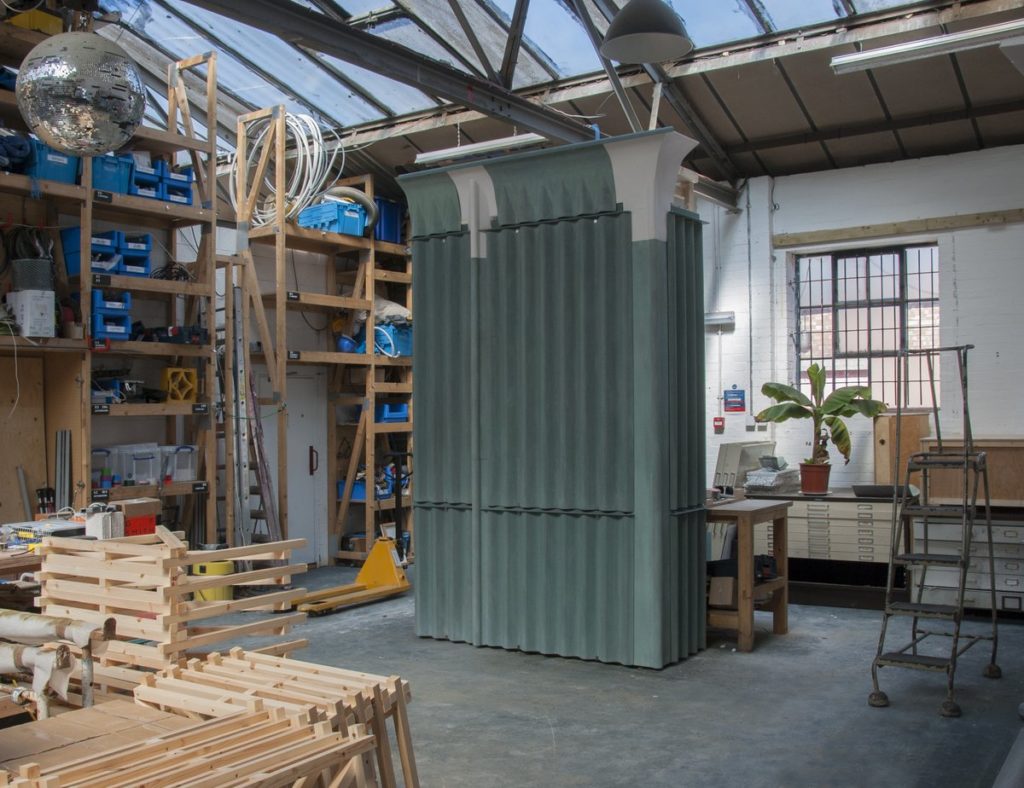 Assemble's practice was established in 2010 through a collective desire to build together, and our first projects were largely designed on site as we went. Our practice has been and remains organised cooperatively, without hierarchy, and our design methodologies have been developed to accommodate that particular dynamic. We use large-scale models and 1:1 prototypes as we've found that they are widely accessible, enable collective authorship and don't require specialist understanding in the way that architectural drawings do.
The Gallery for Goldsmiths was a large shift in scale for us. We won it through an open competition in 2014, and it represented a departure from the largely self-constructed projects we had been working on up until then. We felt that it was critical to ensure that we retained some opportunities for hands-on involvement, and so became involved in the delivery of the façade to the new-build elements of the project. With constraints on the cost of the package, the façade required exploration in order to achieve the material invention we were looking for within the limitations of the budget.
To help develop the design of the cladding system we built a 1:1 mock-up in our studio, which was at the time based in a warehouse in Stratford that we shared with a collective of carpenters. Rather than a representational device for the project, we saw it as a working model which we used to develop and refine the design. The cladding utilises four different components of a utilitarian fibre-cement roofing product, which we coloured with an acid stain. Vertical articulation is achieved using a standard roofing ridge piece, a cornice detail through the repurposing of an apron flashing piece, and cills from cutting and shaping a coping piece. These standard components are combined with a few bespoke elements – in this model the plaster mouldings and stainless steel clips – in order to complete a new hybrid system. Through careful composition the ambition was to transform this everyday economical material into something with the refinement and sophistication appropriate to the project and context.
Assemble participated in a discussion, alongside NATØ and Muf, on the topic of collaborative design, over a shared buffet lunch at Hauser & Wirth Somerset on 25 November 2017.