I selected a distant meadow in the midst of an empty landscape, barren and forlorn, to make a retreat for myself….
No sooner was the house completed than I knew it was not far enough away from everything I wished to leave behind…Later I sold the house and grounds for what the tennis court cost to build. Actually I was inclined to pay someone to take it off my hands. The house reflected me too much.
– Josef von Sternberg, Fun in A Chinese Laundry (1965)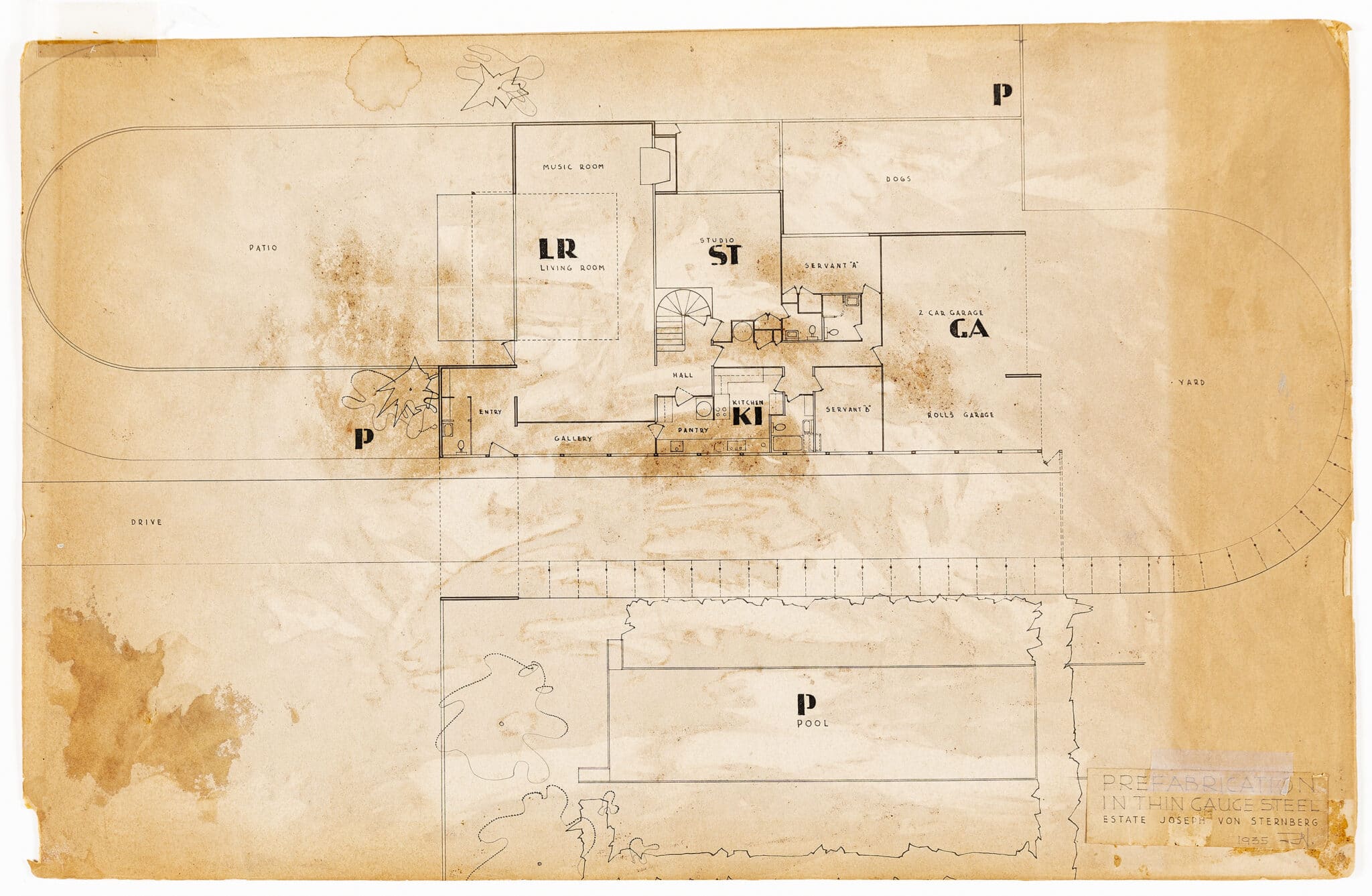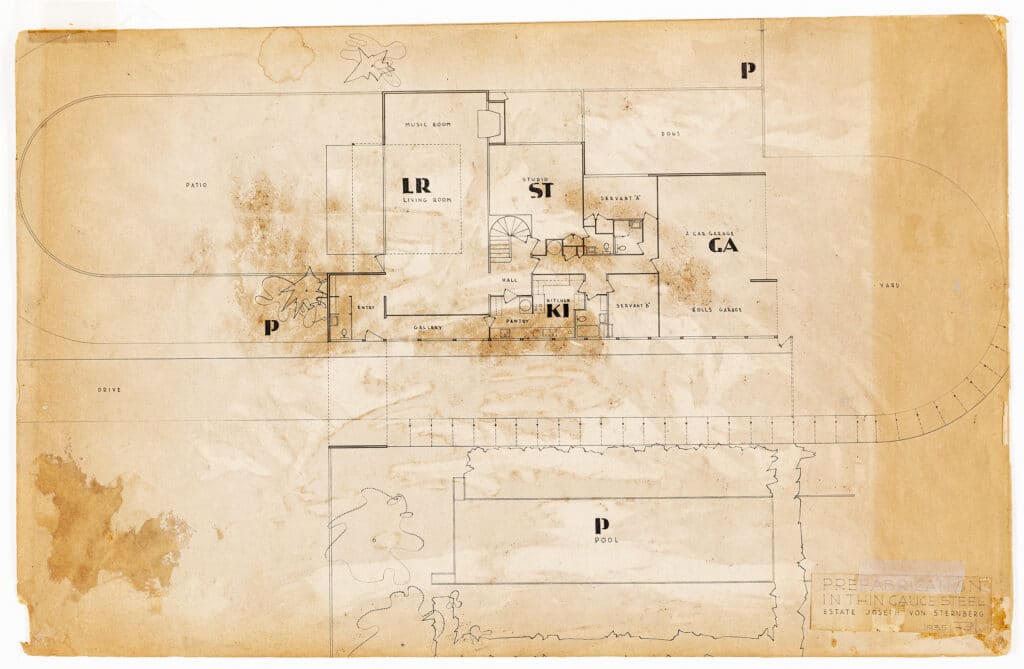 Hello, Mr von Sternberg's Office.
This is Philip Henley, assistant to Mr Neutra.
Sorry, I didn't catch that Mr Henley, Mr New-which?
Richard Neutra, N-E-U-T-R-A, Mr von Sternberg's architect. We're working on Mr von Sternberg's house out in the San Fernando Valley.
Okey doke, how can I help you?
Well, Miss – sorry, what did you say your name was?
I didn't, but it's Miss Malloy, Velma Malloy, since you are asking.
You see Miss Malloy, the thing of it is, I don't want to bother Mr von Sternberg, but he instructed us to include a garage specifically for his Rolls Royce and we seem to have lost our notes on the size of it. No one here in the office remembers, least of all Mr Neutra – he drives a Chevy coupé. Your boss certainly knows his mind. We've finished designing the gallery for his art and his books, but the Rolls currently has us beat. Can you tell us the dimensions?
Well, it's big, that's for sure.
Yes, Miss Malloy, but how big is big?
Did you see Mr von Sternberg's motion picture Morocco, Mr Henley?
To tell you the truth, I am more of a poker-player than a movie-guy. Why?
It was just wonderful – far better than Blonde Venus – but the point I'm making is that Marlene Dietrich's Rolls Royce was in that movie, so that might help you; Mr von Sternberg's isn't that different, except it isn't dark green like Miss Dietrich's.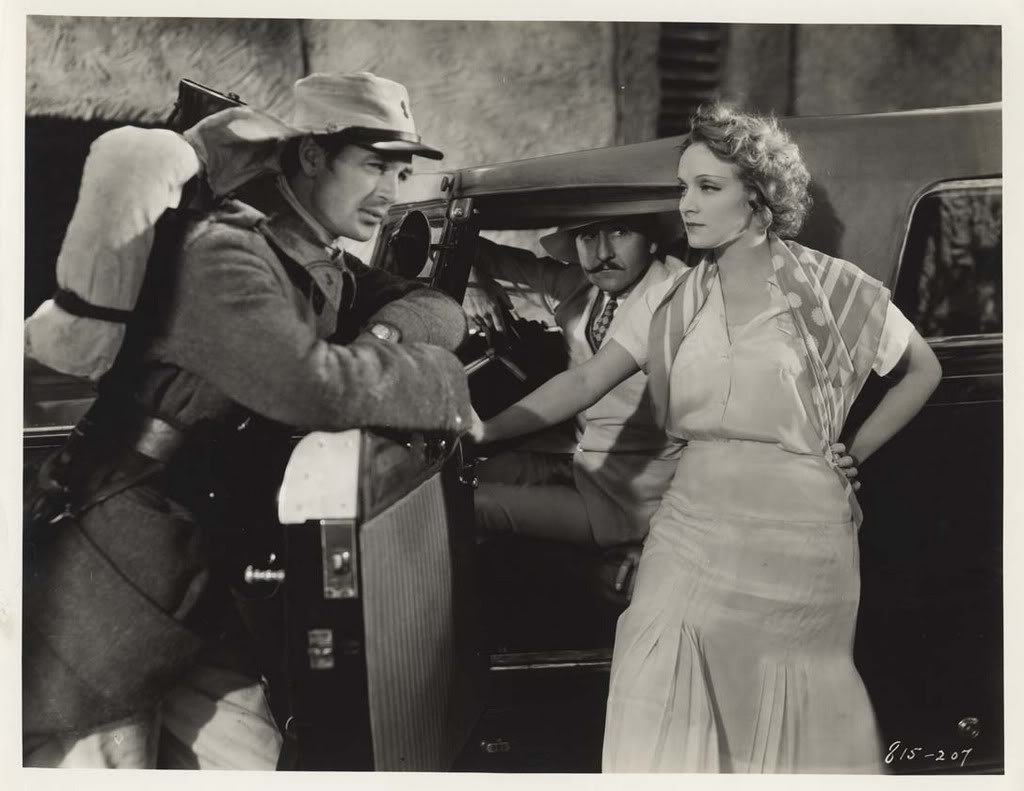 Thanks for that, Miss Malloy, but I can't measure celluloid.
Well darn it, nor you can, but I've got the answer: I'll ask Mr von S's chauffeur Briggs to measure it up.
I owe you a drink for that Miss Malloy, and while I'm on the line could you tell me how many of those mighty big dogs von Sternberg's got? They're supposed to have kennels behind the garage, and we've lost the note for that too.
Oh for land's sakes, Mr Henley, you sure do ask a lot of tricky questions.