Judit Reigl: Invisible Cities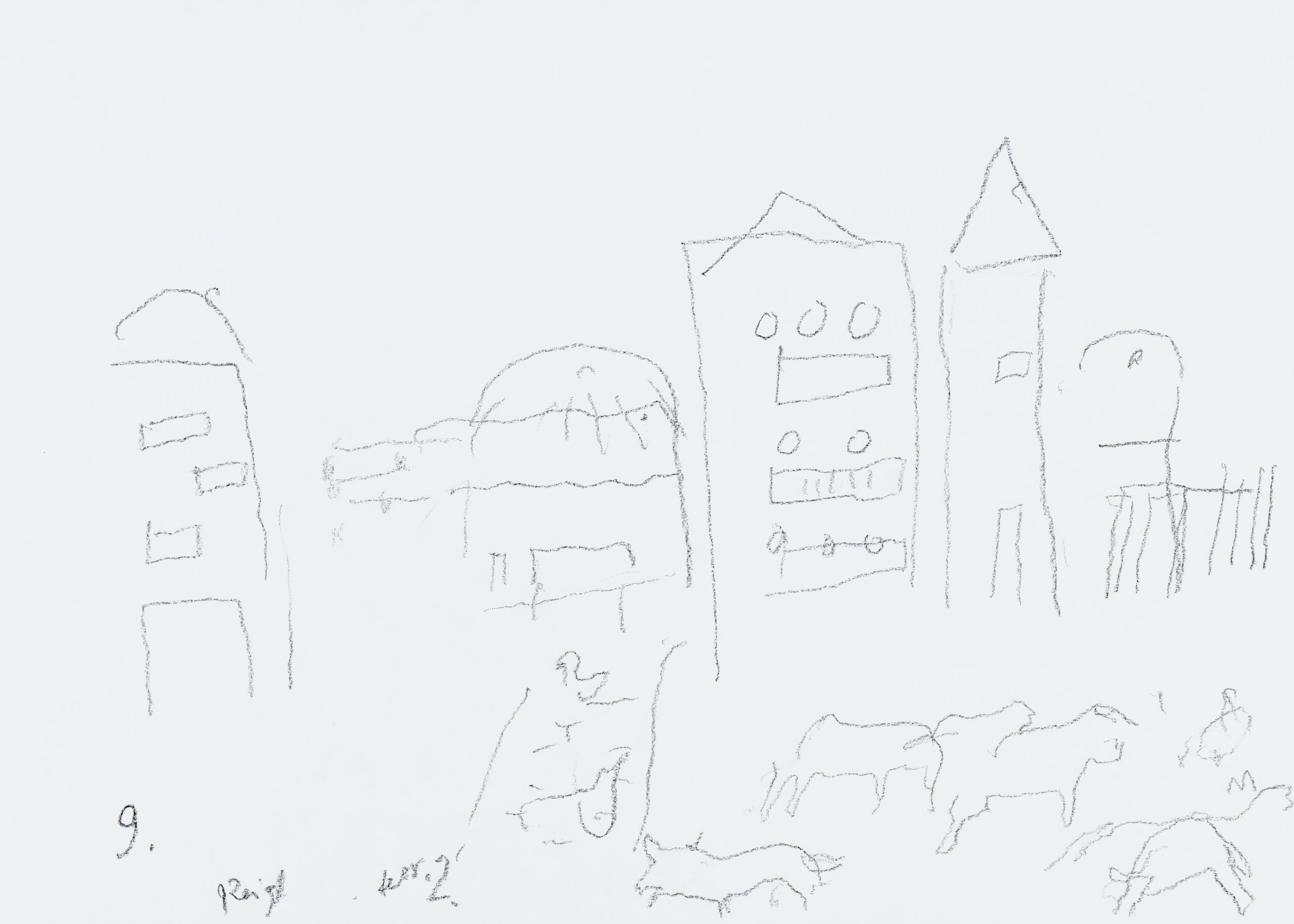 Judit Reigl was ninety-two years old in 2015 when she started Dance of Death, her transcendent series of small-scale vanitas drawings. Having reached a stage where she could barely see her own pencil marks, Reigl found skulls to be a ready subject. She said she had drawn many skulls in her youth, often practicing drawing them with her eyes closed. Reigl decided to use Dance of Death as the title of her own series, first, to pay homage to Holbein and, second, she said, because with all the skulls and swirling bodies she was drawing, and considering that her hand seemed to be re-enacting her body's dance-like movements from the years when she painted large canvases, the drawings, titled so or not, were already her Dance of Death.
When not rendering death's-heads, she drew scenes from her earliest childhood memories, and her travels in Italy in the late 1940s, where she studied art by looking at and copying the renaissance masters. 'I often dream that I'm exploring the empty, night-time streets of Paris,' said Reigl in an interview in 2019. 'I walk for hours in my dream and get so tired that I wake up with cramps in my legs the next morning.'
Reigl's memories and recurring dreams became the building blocks of her anthropomorphic sceneries in the Invisible Cities drawings. The title of the series—borrowed from Italo Calvino—has a story. In 2015, when Reigl started Dance of Death, she used a lighter and a darker pencil and, on rare occasions, a black oil stick. By 2019, she used only the darker pencil, whose bold marks she could still make out with her failing eyesight. On 8 June 2019, wanting to render a city view, she picked up the lighter pencil by accident, and finished the drawing while realising that she could no longer see the pencil marks. She decided to draw more in this manner, producing fifty-five drawings to match the number of chapters in Calvino's novel. The cities she drew, visible to others, were invisible to her.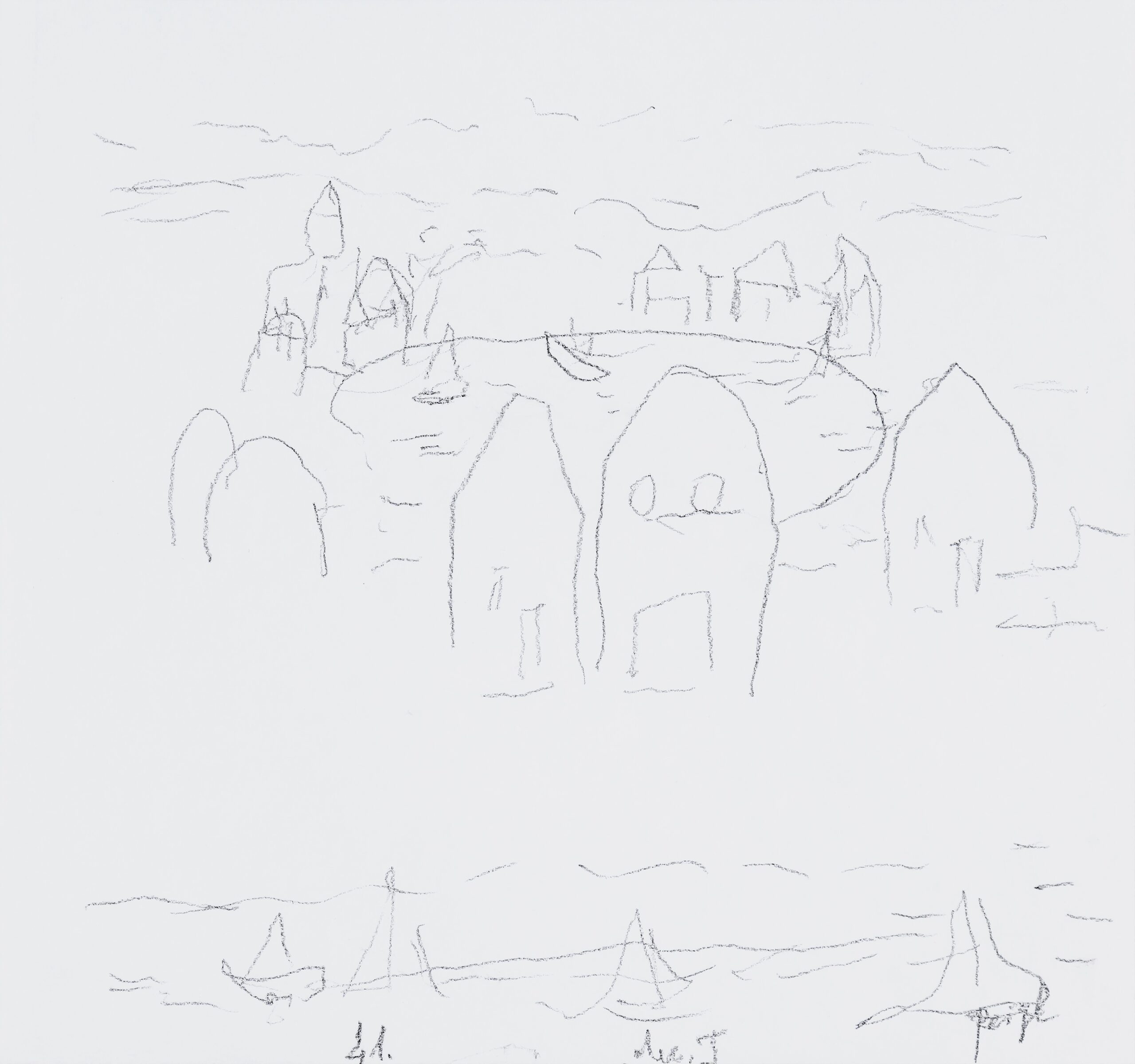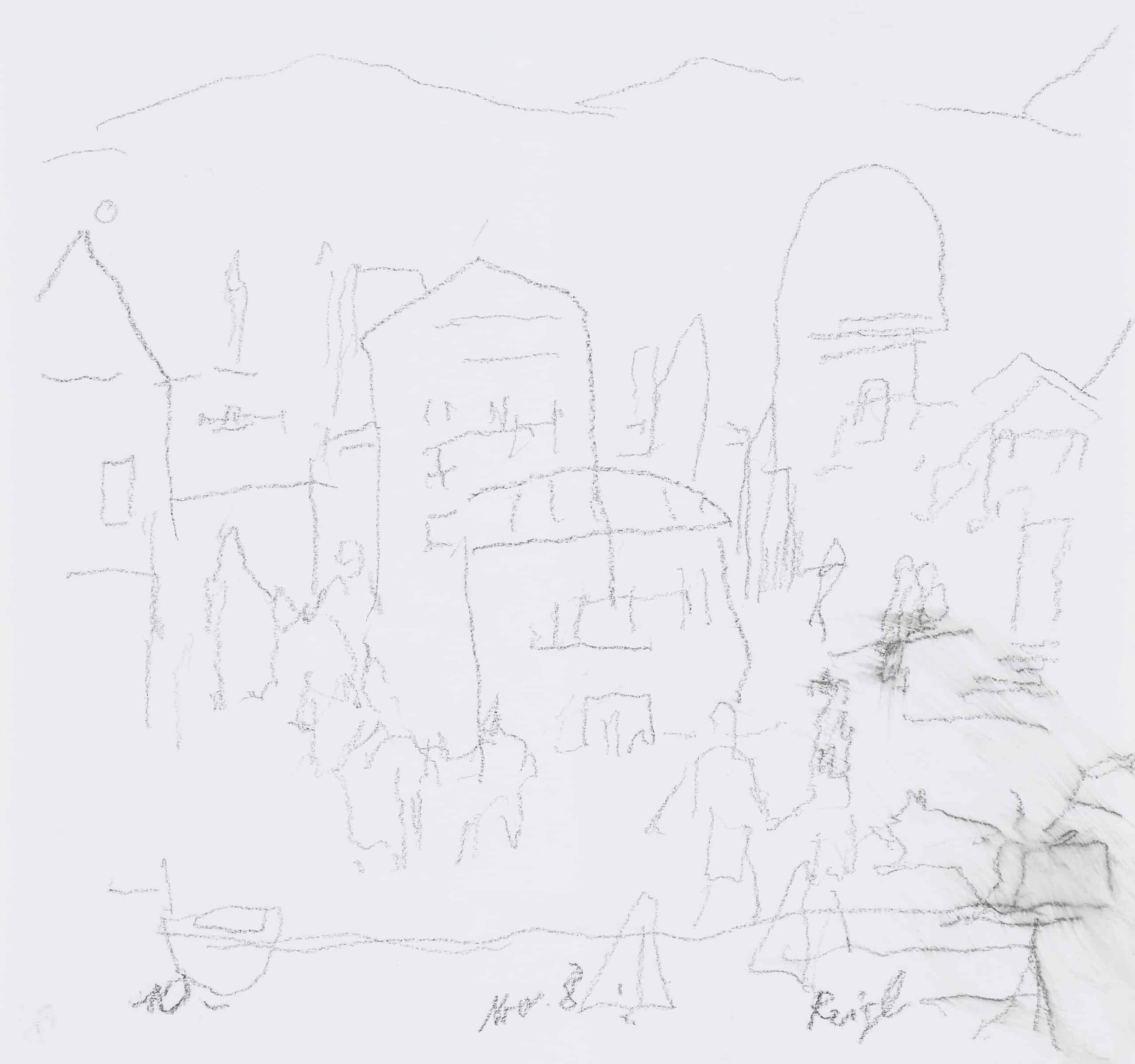 A sub-series of Dance of Death, Invisible Cities encompasses half of Reigl's output during the last year of her life. She said that thinking about herself drawing at her table reminded her of Wang Fo, the elderly Chinese painter in Marguerite Yourcenar's tale, who escapes the emperor's death sentence by sailing away in a boat on a sea that he paints on a scroll.
After completing the fifty-fifth drawing on 5 August, on 5 November she started a second series using the bolder pencil, finishing it on 13 January 2020. She started her third Invisible Cities series the next day, but got only as far as the fortieth drawing (on 9 March). She died a few months later.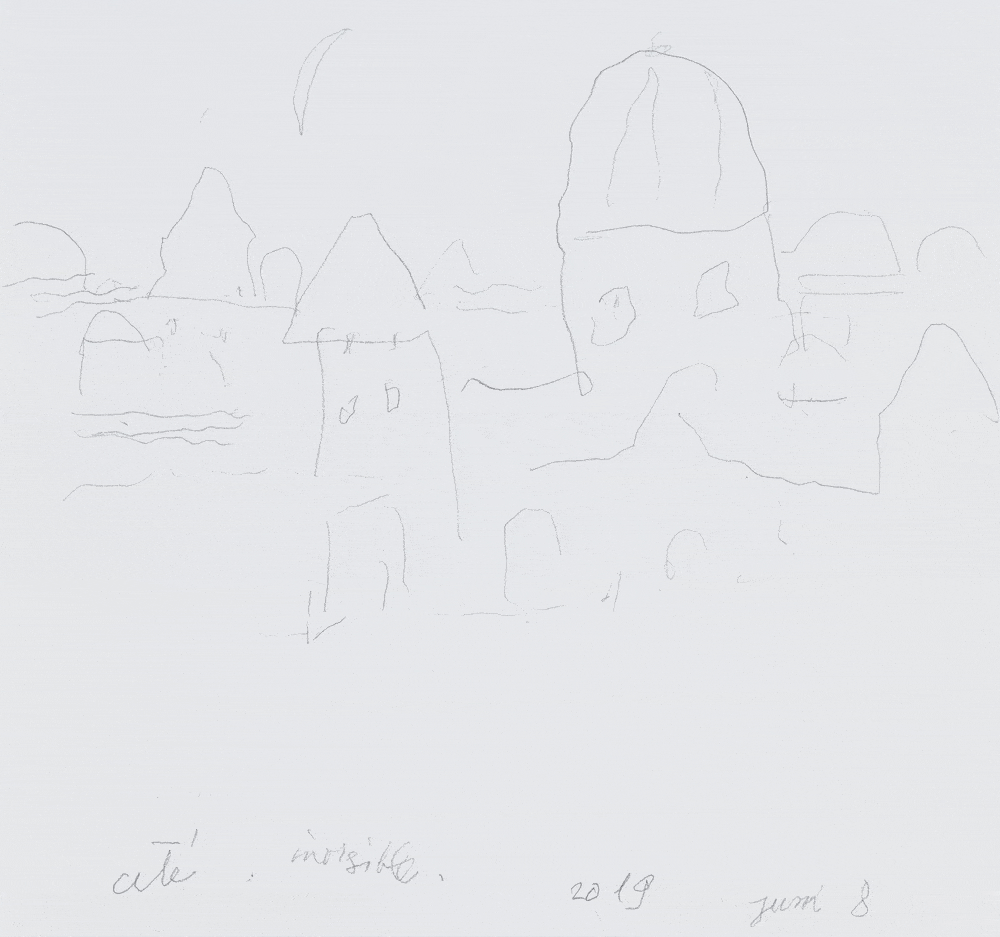 Janos Gat is the artist's long-time friend, biographer, and dealer. He is a member of the Fonds de dotation Judit Reigl and director of Janos Gat Gallery, New York. In 2023 three museums celebrate the centenary of Judit Reigl's birth by presenting an overview of the full eight decades of the artist's enigmatic oeuvre: 'Centers of Dominance', at the Neue Nationalgalerie, Berlin; 'Flight', at the Kiscelli Museum, Budapest; and 'Judit Reigl Dance of Death', at the Museum of Fine Arts, Budapest (which includes a selection of the drawings described here).