The following drawings and commentaries have been excerpted from Visual Discoveries: A Collection of Sections (Oro Editions, 2020). The publication surveys the use of section drawings in the histories of architecture and other professions, from the 17th century to the present. More information on the book can be found here.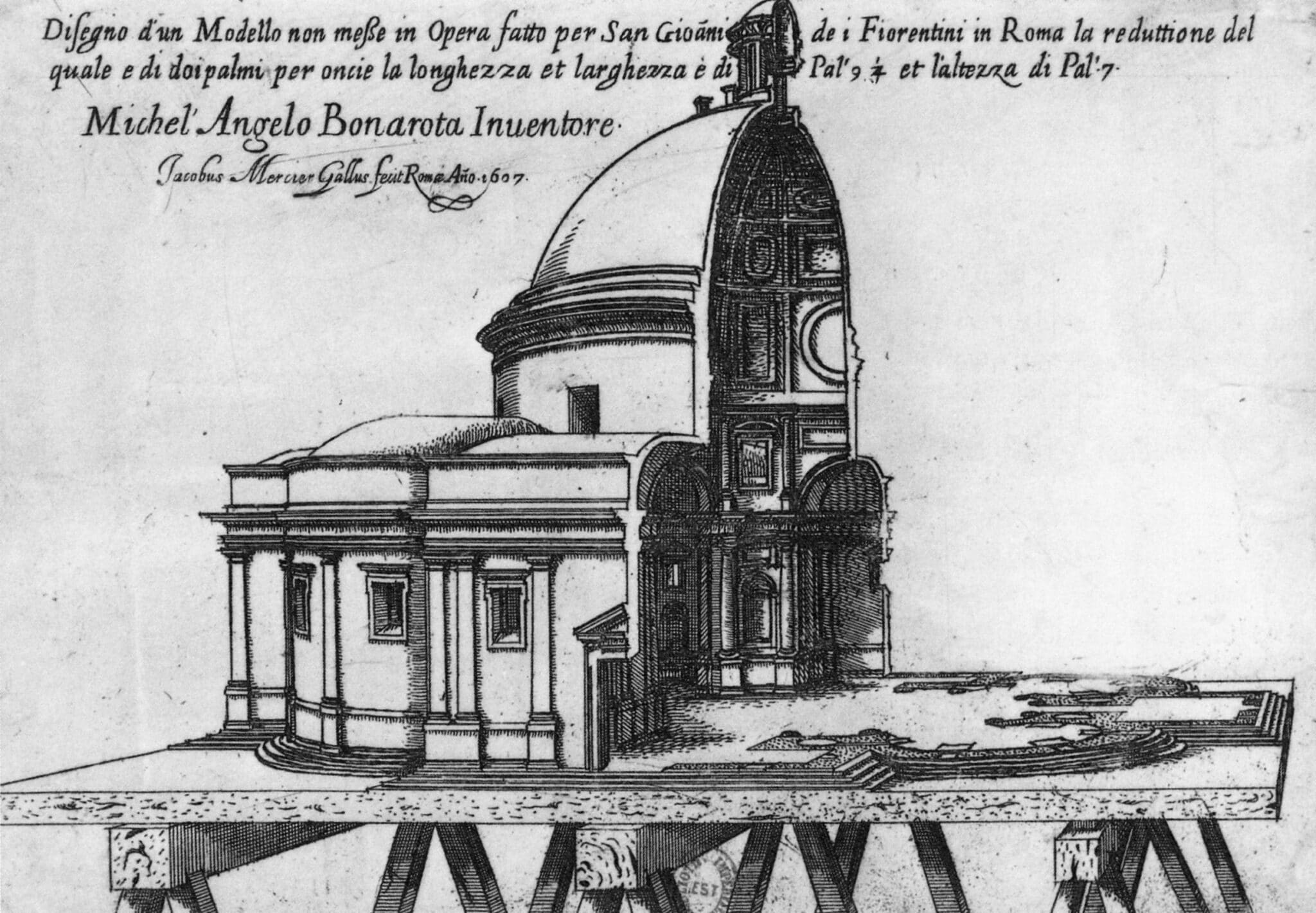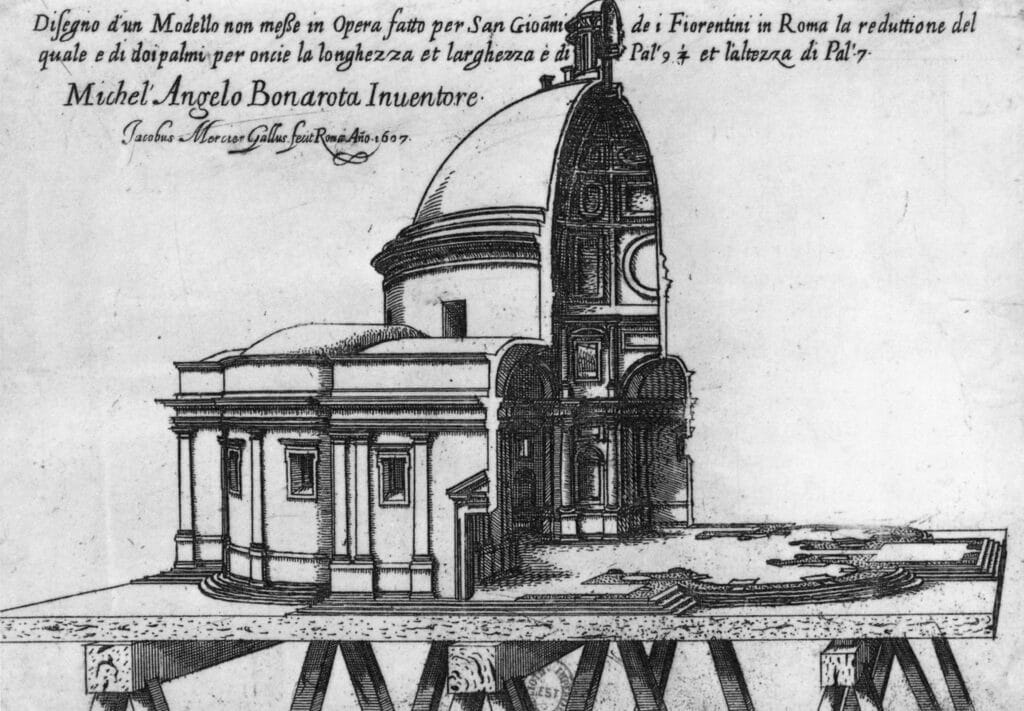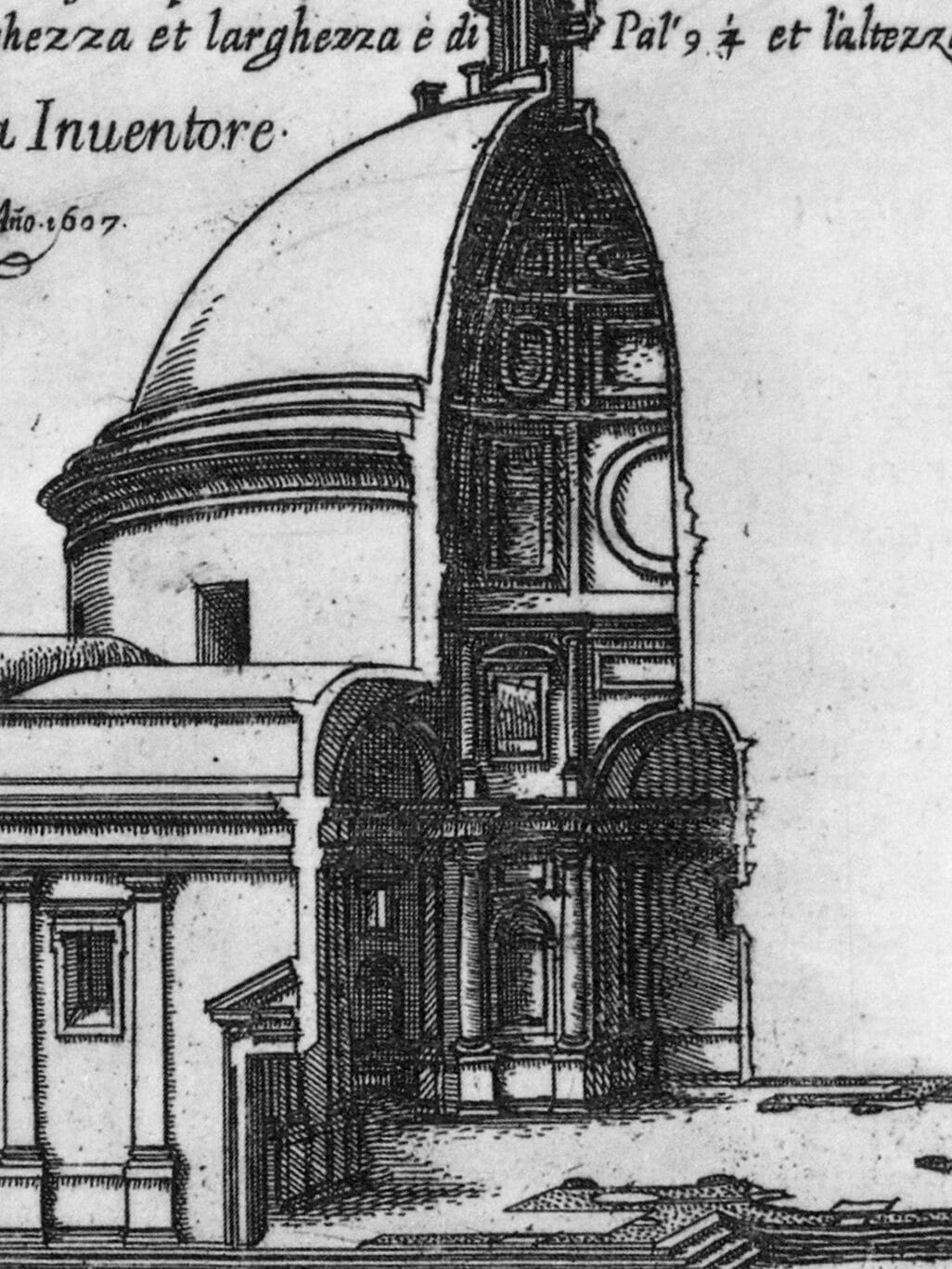 Jacques Lemercier (c. 1585–1654) was a prominent French Baroque architect who designed the Pavillon de l'Horloge at the Palais du Louvre in Paris. Early in his career, Lemercier apprenticed in Rome and in 1607, he created this sectional drawing of a model for San Giovanni dei Fiorentini, a church intended for the Florentine community in Rome. Cosimo I de' Medici, the Duke of Florence, commissioned Michelangelo in 1559, but his design was never built. This sectional drawing is based on an actual wooden model of Michelangelo's design that was in two parts so people could imagine the interior of San Giovanni dei Fiorentini. Italian architects at the time used models for design competitions and for their clients, similar to architects today. Michelangelo's model was destroyed in a fire in 1720.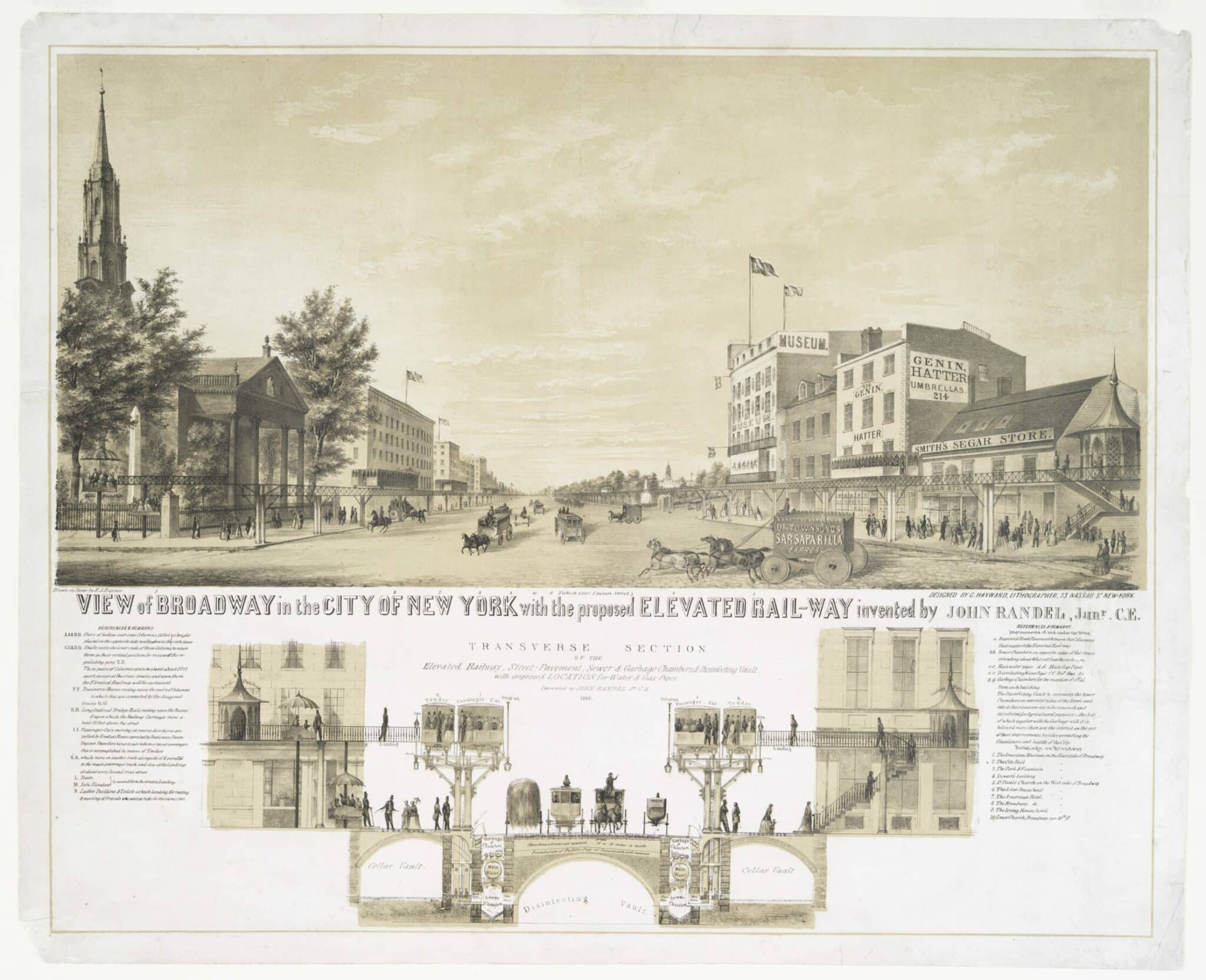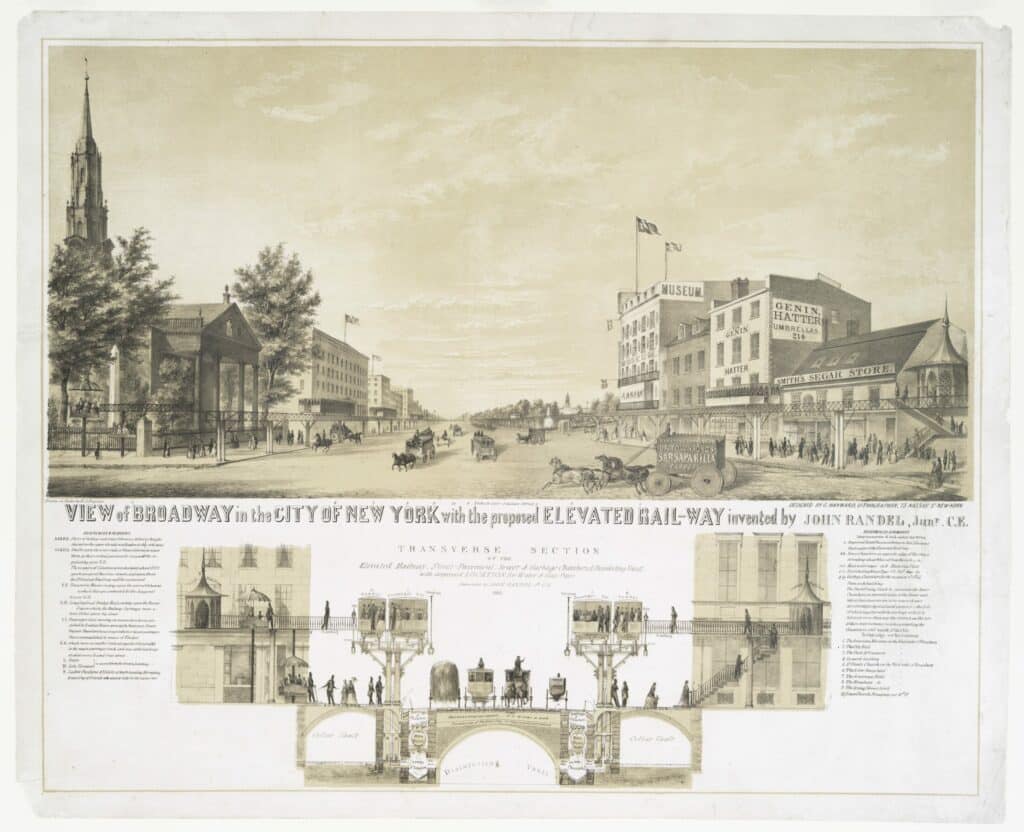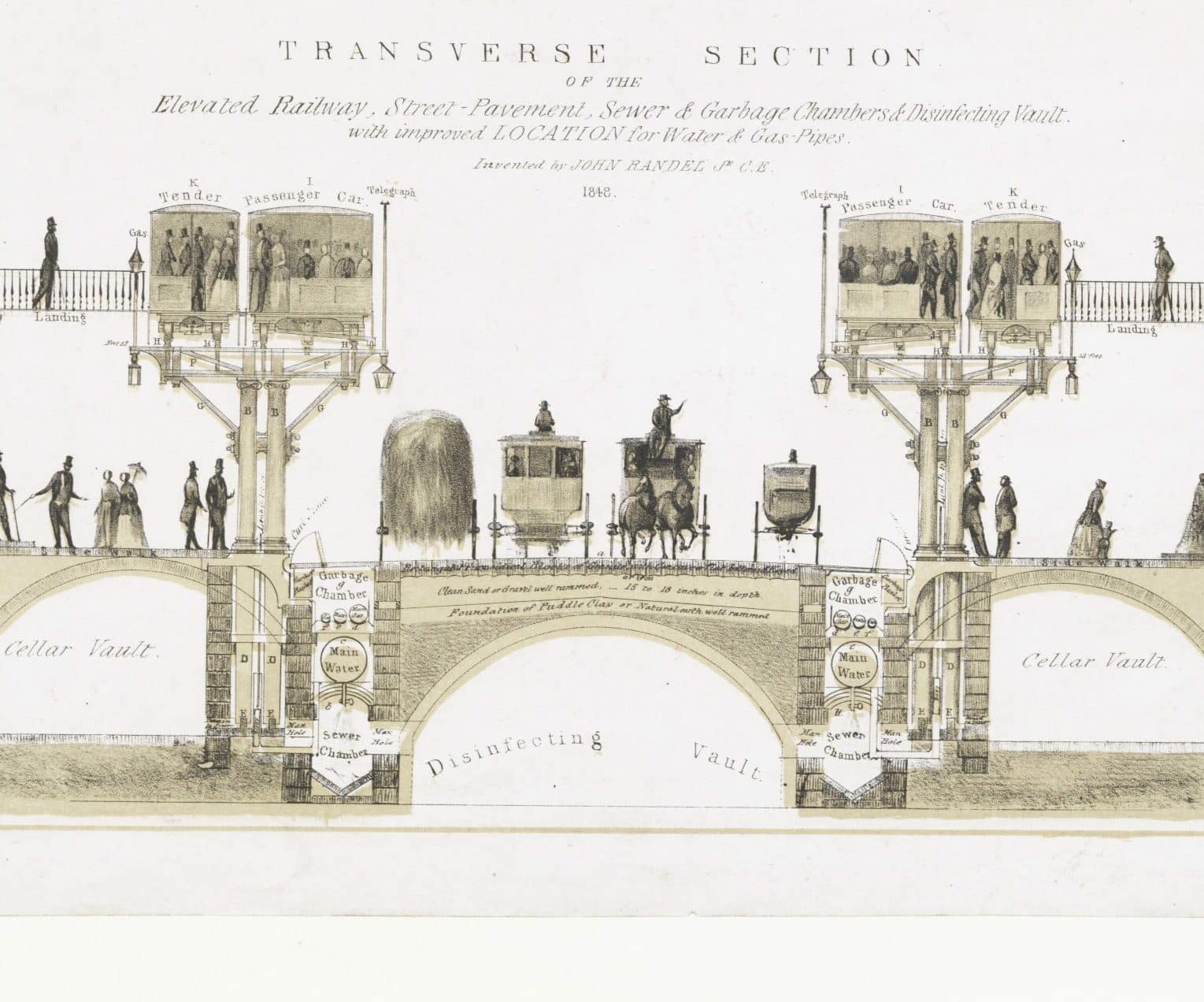 John Randel, Jr. (1787–1865) was an engineer who proposed an elevated railway for Manhattan in 1848. A ground-breaking idea at the time, it would be built twenty years later. His proposal drawn in section also included dedicated space for garbage, water mains, and sewer chambers below street level. In conjunction with this proposal, Randel created a one- tenth scale model. Though Randel's idea was detailed and addressed a viable alternative to increasing traffic by horse-drawn stage coaches and rail cars, the idea was rejected by the New York City's Board of Aldermen. Randel's legacy is the urban grid of Manhattan. Hired at the young age of twenty, Randel accurately surveyed Manhattan and established the rectangular grid from 14th street to 155th street. This thirteen-year project established his reputation as a meticulous and accurate surveyor.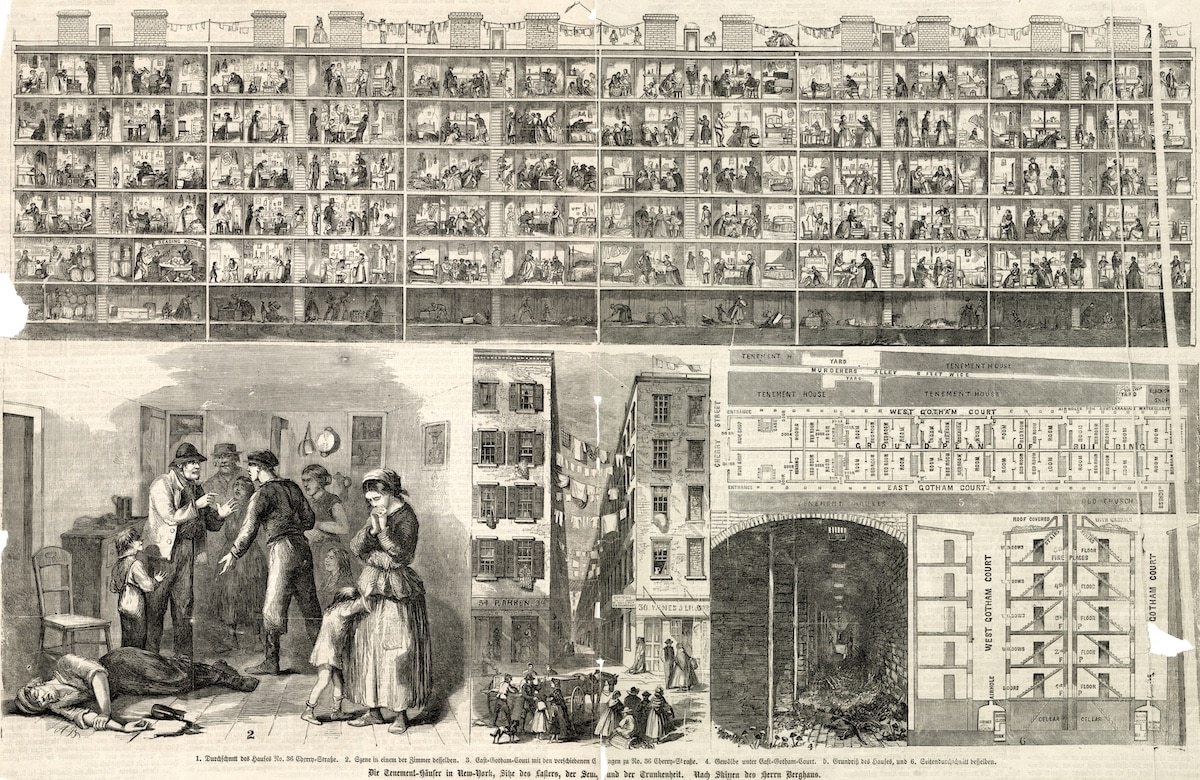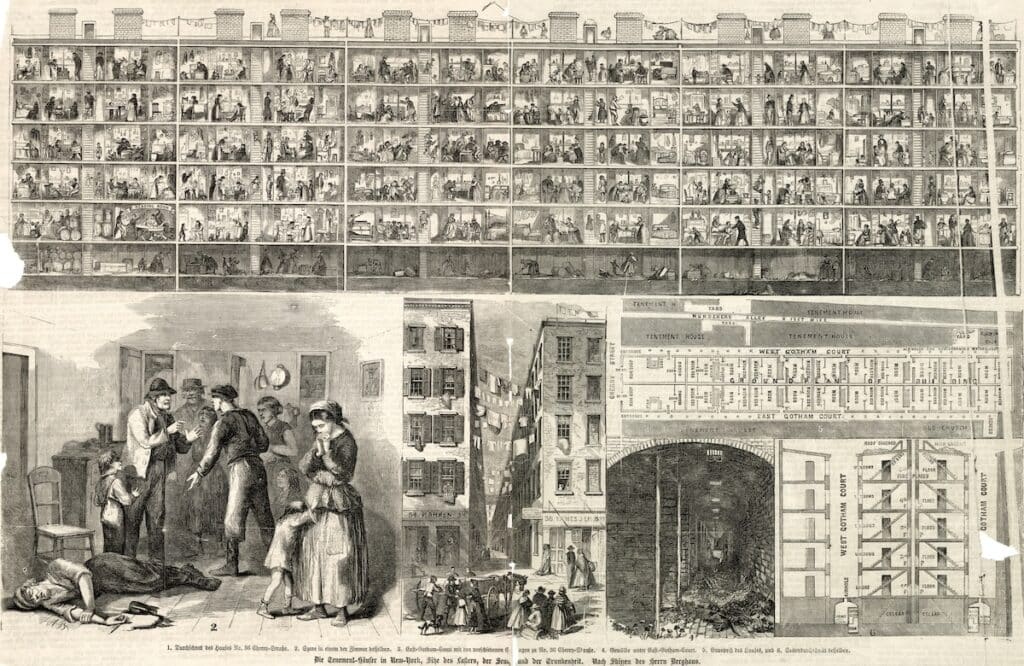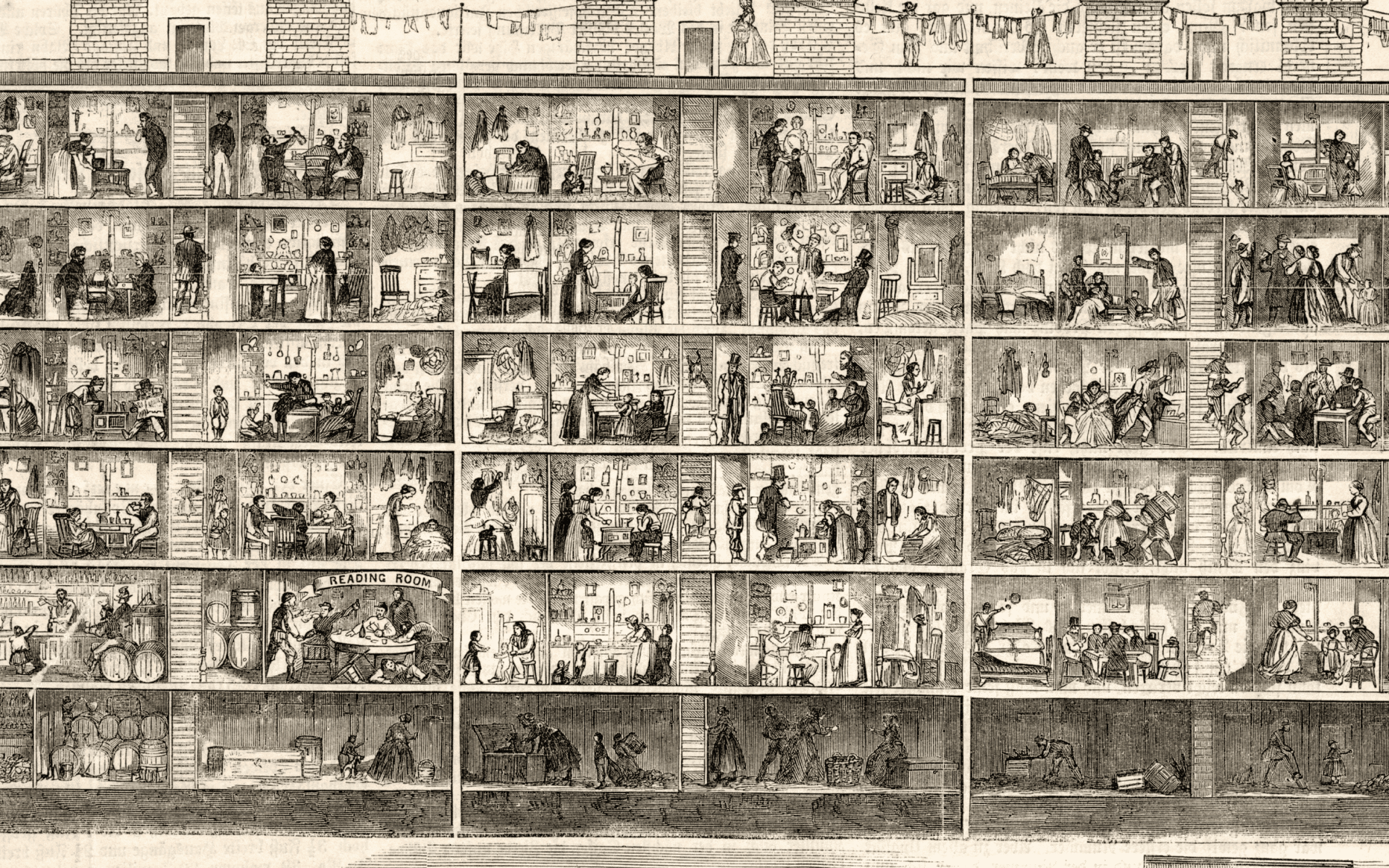 A German edition of Frank Leslie's Illustrated Newspaper published a cross section that conveys the deplorable living conditions in Gotham Court, one of New York City's worst tenements. This longitudinal section gave viewers a glimpse into the squalid conditions and overcrowding in this particular tenement. The lack of ventilation and light in buildings like Gotham Court led to the creation of the First Tenement House Act in 1867 that mandated fire escapes and a window in every room. The Second Tenement House Act in 1879 required that windows face a source of fresh air and light. In 1890, Jacob Riis's photographs of tenements, published in How the Other Half Lives: Studies among the Tenements of New York, spurred more reforms and national attention to the living conditions of the working poor.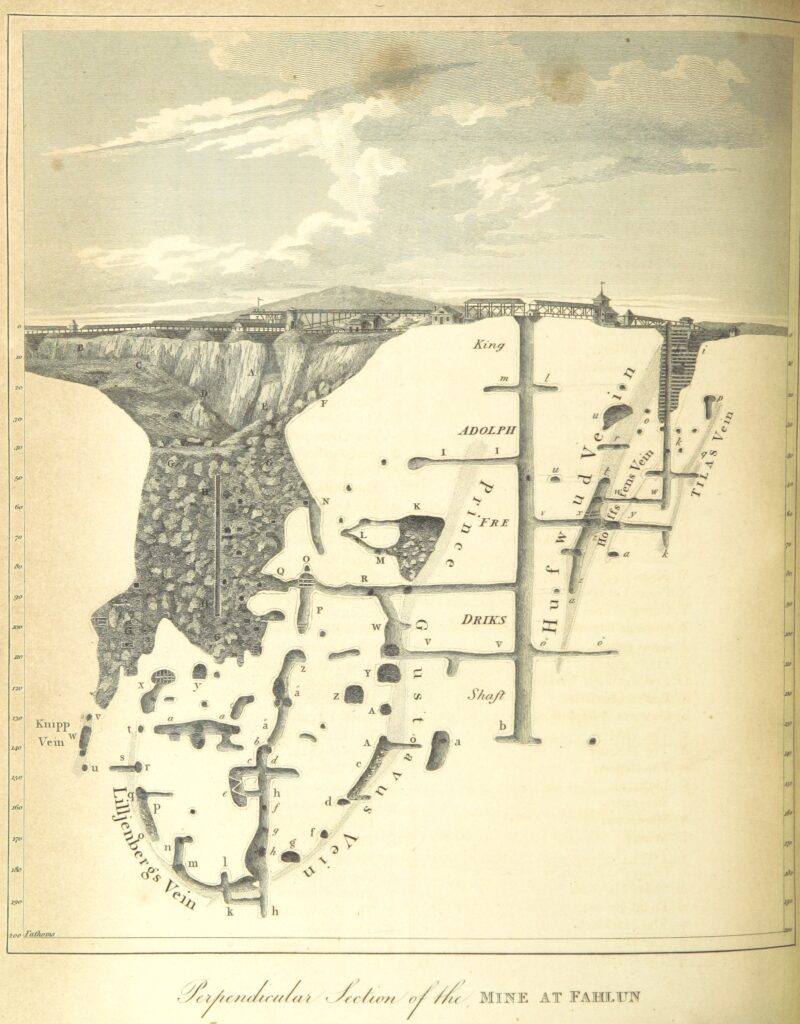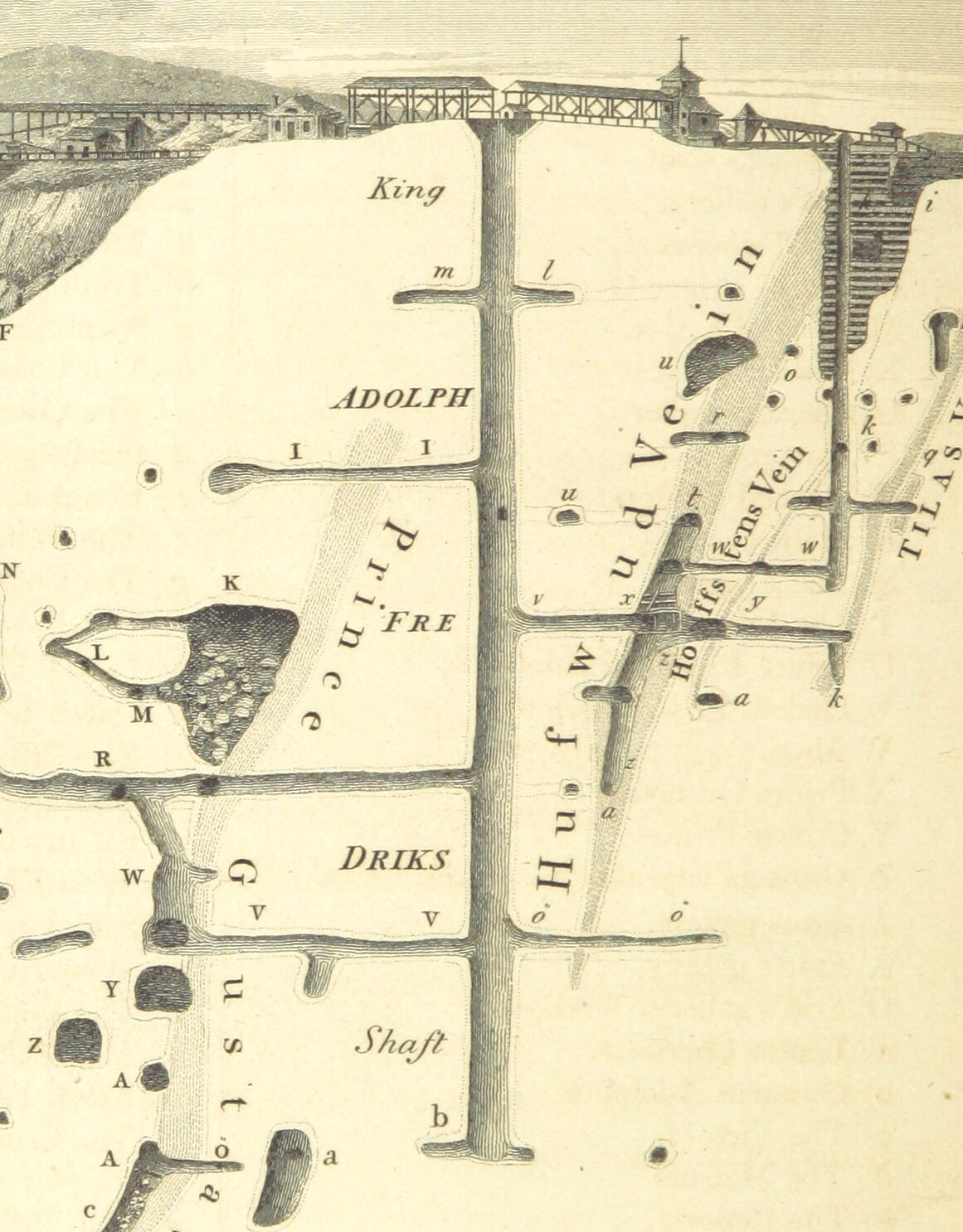 Dr. Thomas Thomson, Professor of Chemistry at the University of Glasgow traveled to Sweden and created this cross section of the Falun mine in Sweden in 1813. Remarkably, this copper mine operated for a thousand years, starting in the 10th century. The mine allowed Sweden to retain a monopoly on copper until the 17th century. Falun ceased copper production in 1992, the mine is now a UNESCO World Heritage site. A by-product of the mining process at Falun is known as Falu red, a dye that is a deep shade of red. It is commonly painted on wooden houses and buildings throughout Sweden and also protects the underlying wood from fungal infestations.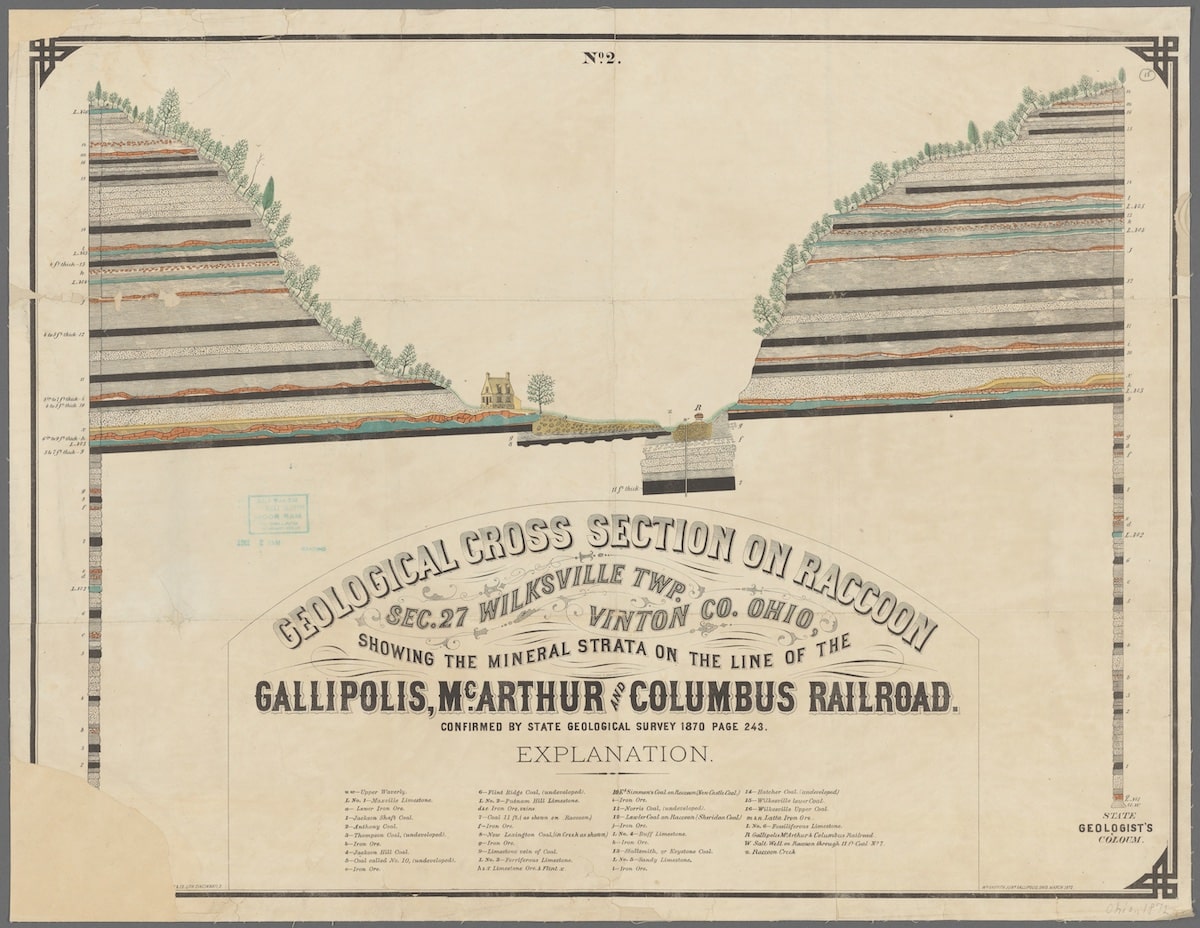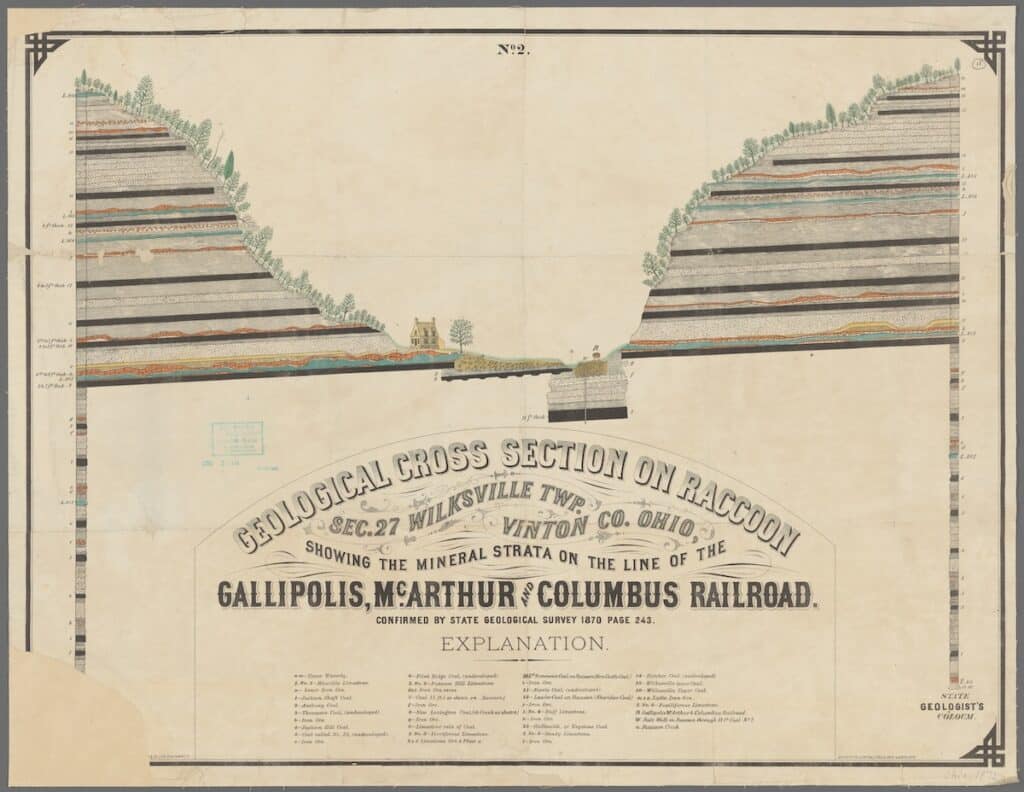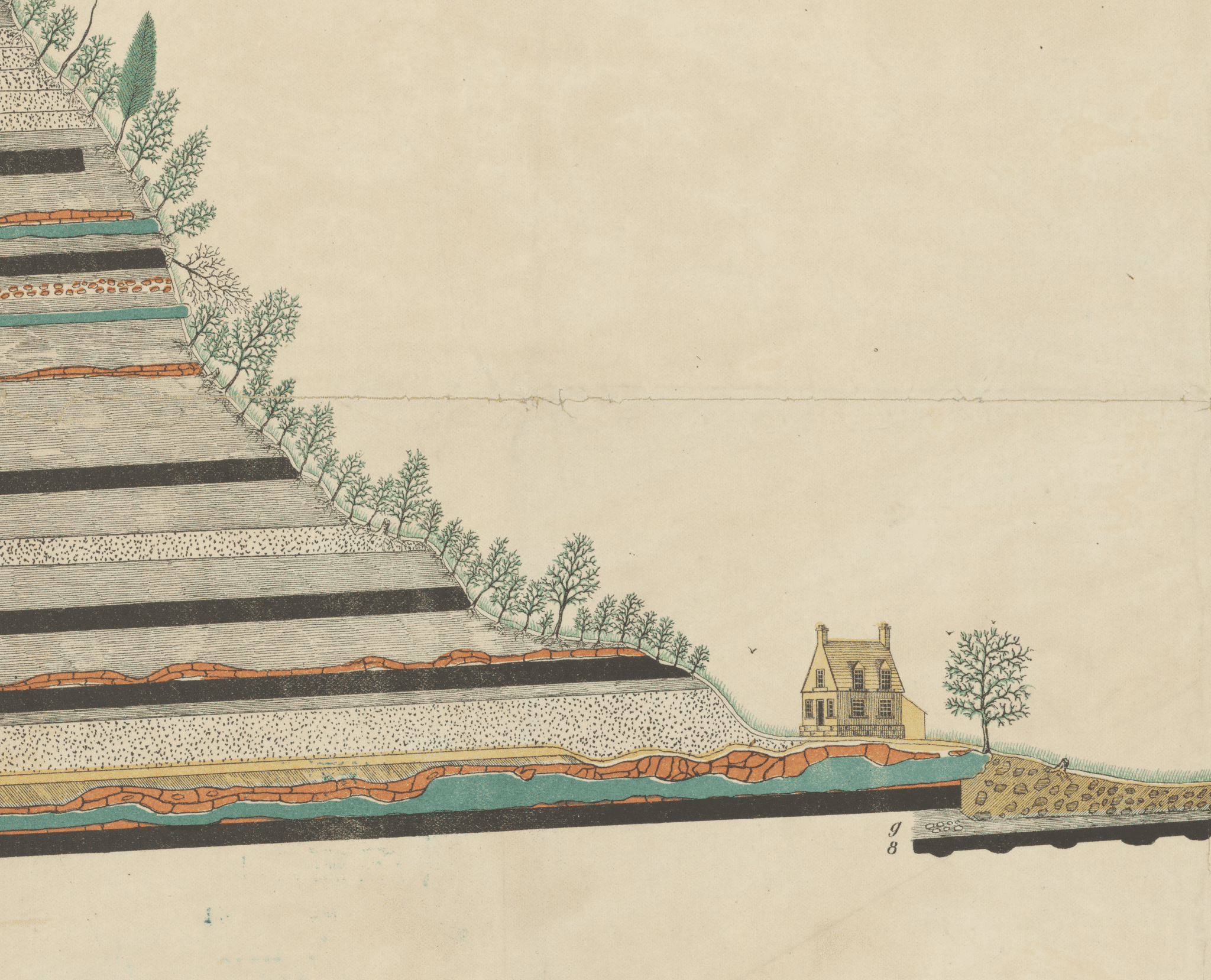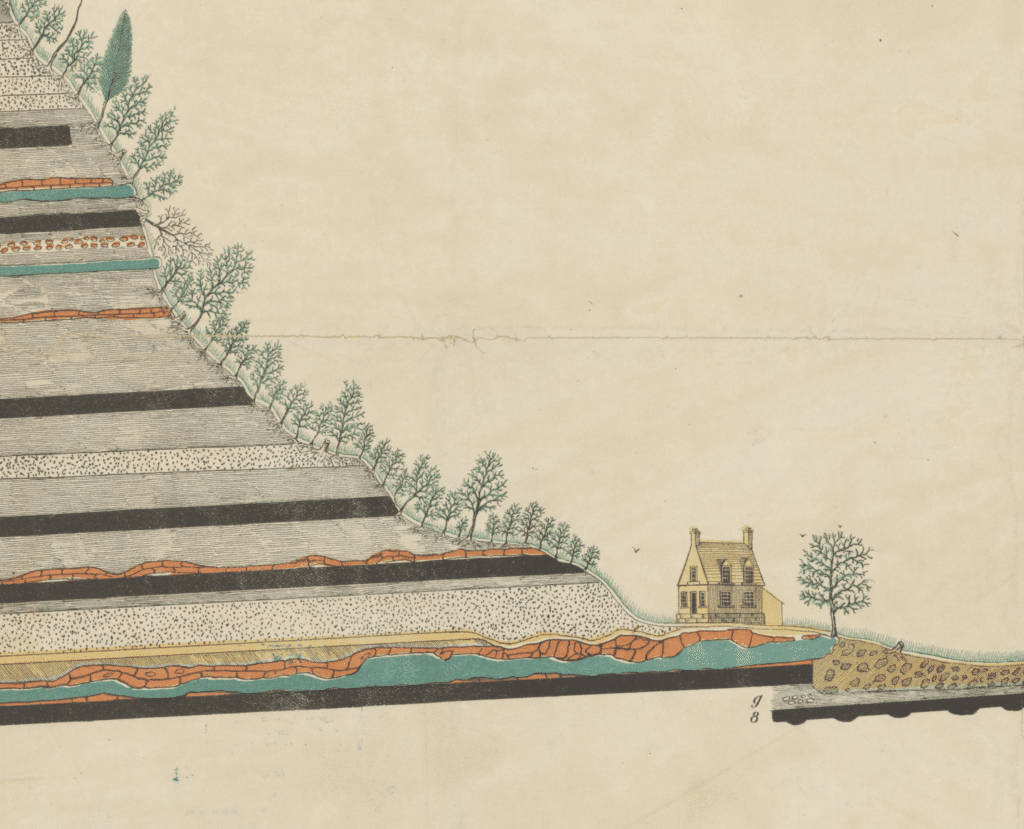 This geological section represents the connection between railroads and mining in the late 19th century in Ohio. At this time, iron and coal was mined extensively in the Hocking Valley, southeast of Columbus. Railroads replaced canals to transport these minerals. The Gallipolis, McArthur and Columbus Railroad was the final piece of the Hocking Valley Railway which connected Toledo to Athens and Pomeroy.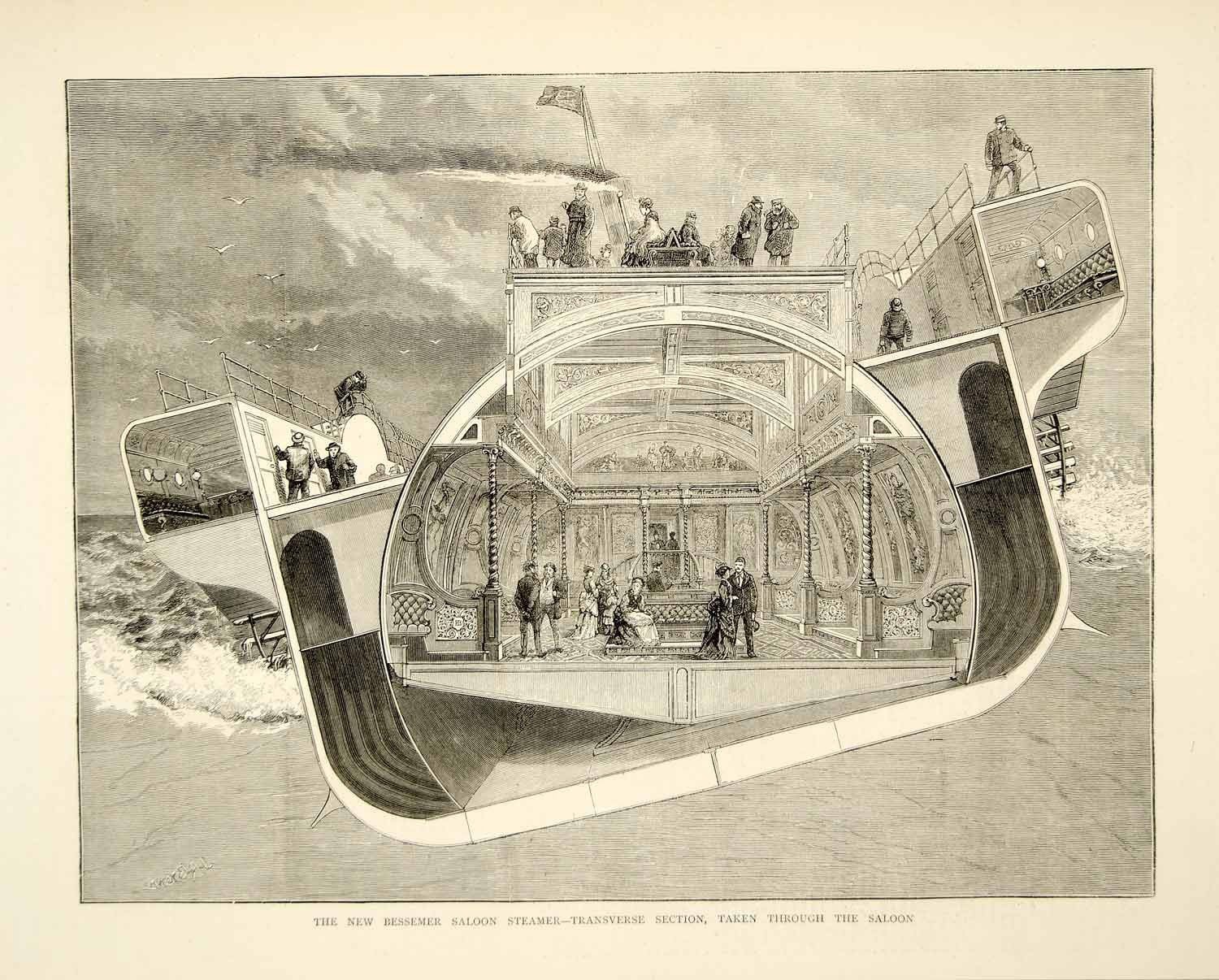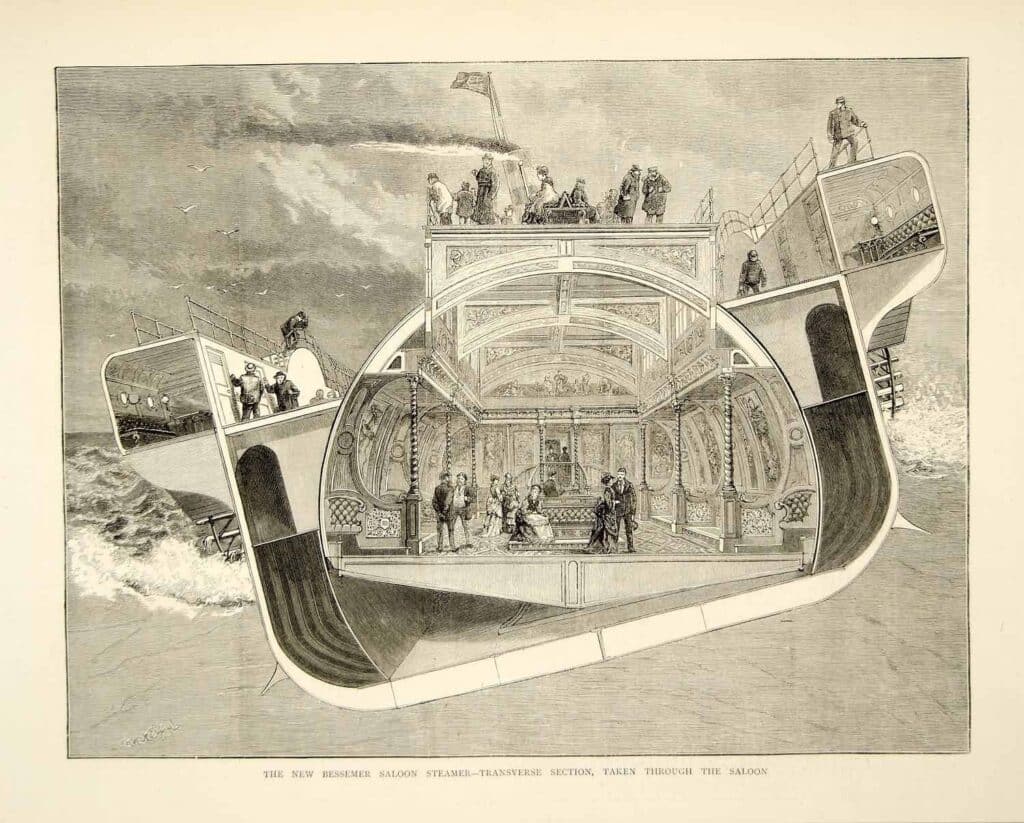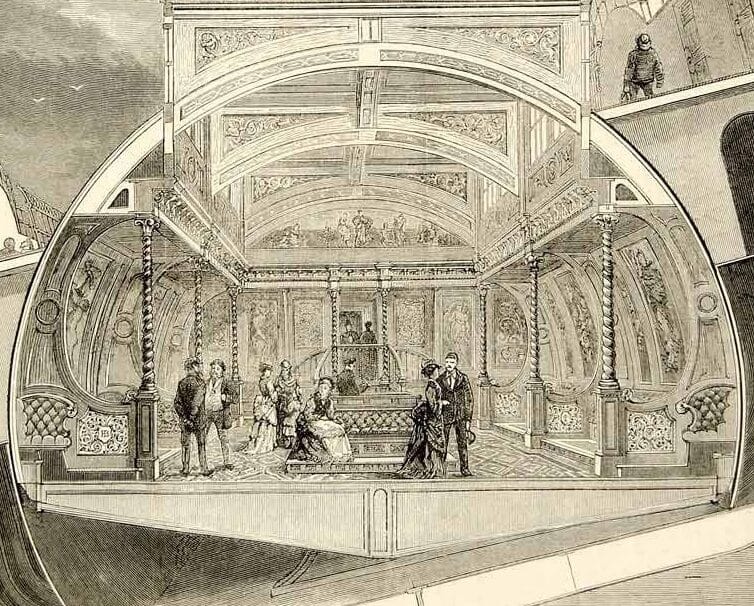 The SS Bessemer was Sir Henry Bessemer's invention for anyone who became seasick. This ship had an internal saloon on gimbals that would stay level, even in the roughest seas. A ship was built and tested in 1875 by sailing from Dover to Calais. The internal saloon did not remain level and on arrival at Calais, the ship sustained damage when it hit the pier. Investors fled the project after the poor test run and the ship was eventually sold for scrap. Despite this failure, Bessemer was a successful inventor and innovator. He is best known for the Bessemer process, a method of manufacturing steel that greatly lowered the cost of producing steel in the mid 19th century. He held over a hundred patents in his lifetime and was able to profit monetarily from his inventions.