In the Archive: New and Found
– Editors
Click on drawings to move and enlarge.
The New and Found series is an informal miscellany, which allows us to show some recent acquisitions together with material in the archive or the libraries at Shatwell that you may not have seen before.
New
On the digital planchest this time is a letter from Antoine-Laurent-Thomas Vaudoyer, secretary at the Académie des Beaux-Arts, to Alphonse Eugène Hubert, a prospective student in the first class of the School of Architecture, to request that he sign the attendance sheet or risk losing his place to a competitor. Hubert worked with Louis Daguerre for some years on the development of daguerreotypes, until his death in 1840, a year after the invention of photography was announced. Also, a December 1925 issue of Vanity Fair, here opened on a double-page spread about Hugh Ferriss and the 'Zoning Law' in New York. The magazine arrived with a group of 1930s and 40s drawings by architect John Russell Pope and the firm Morris & O'Connor (register for the collection catalogue here to see these).
Found
Salut, prost, cheers! Printed in Great Britain by Sanders Phillips & Co., is a poster for Guinness; joinery drawings, designs for staircases, and construction drawings for a design for a spiral staircase in the form of a Burgundy bottle by Charles Boston; and finally, a drawing of dog walkers with a view of Old Park Estate by William Kent as part of a landscape commission in Wimbledon. Horace Walpole, an admirer of Kent's new landscaping, compared his designs to the theatre: 'prospect, animated prospect, is the theatre that will always be the most frequented.' Here, the two walkers are like actors upon a stage. [1]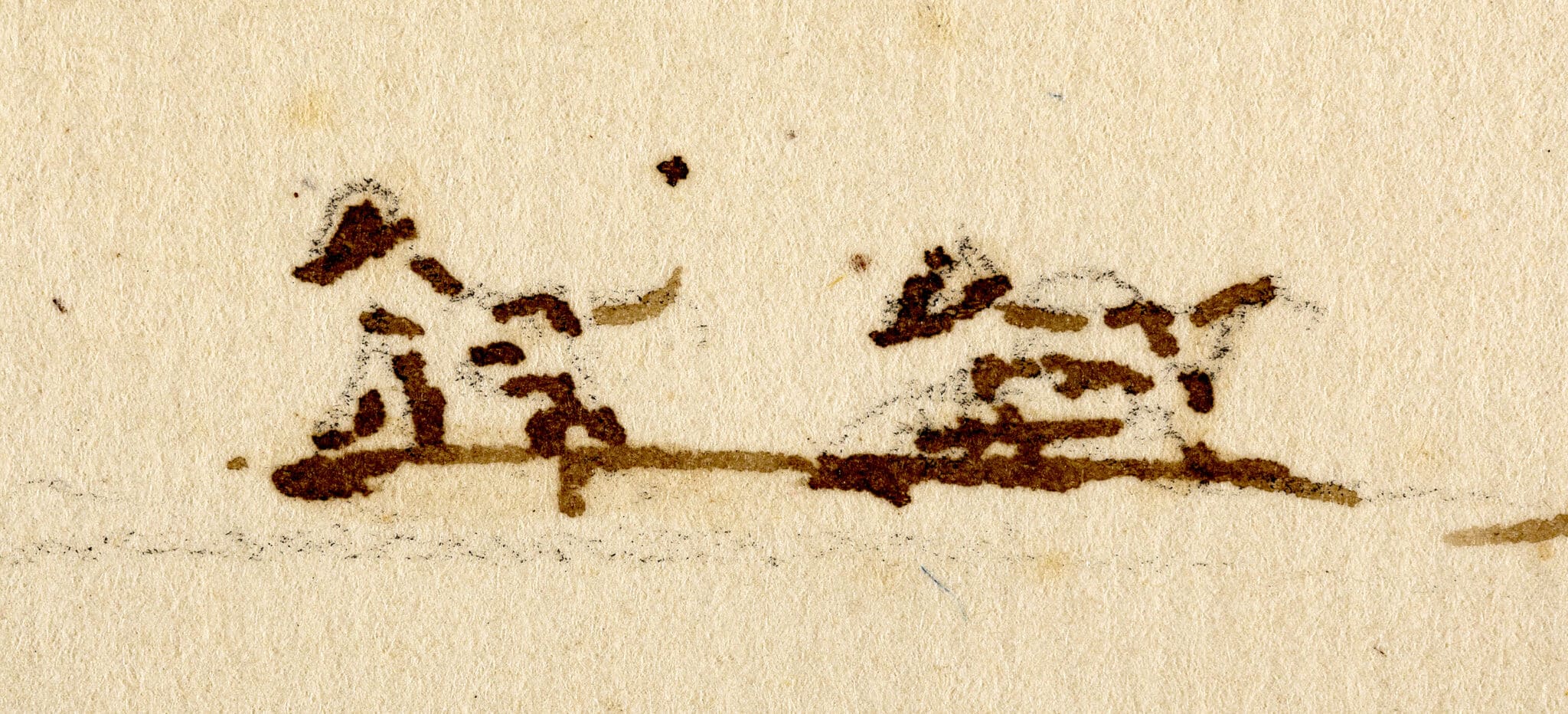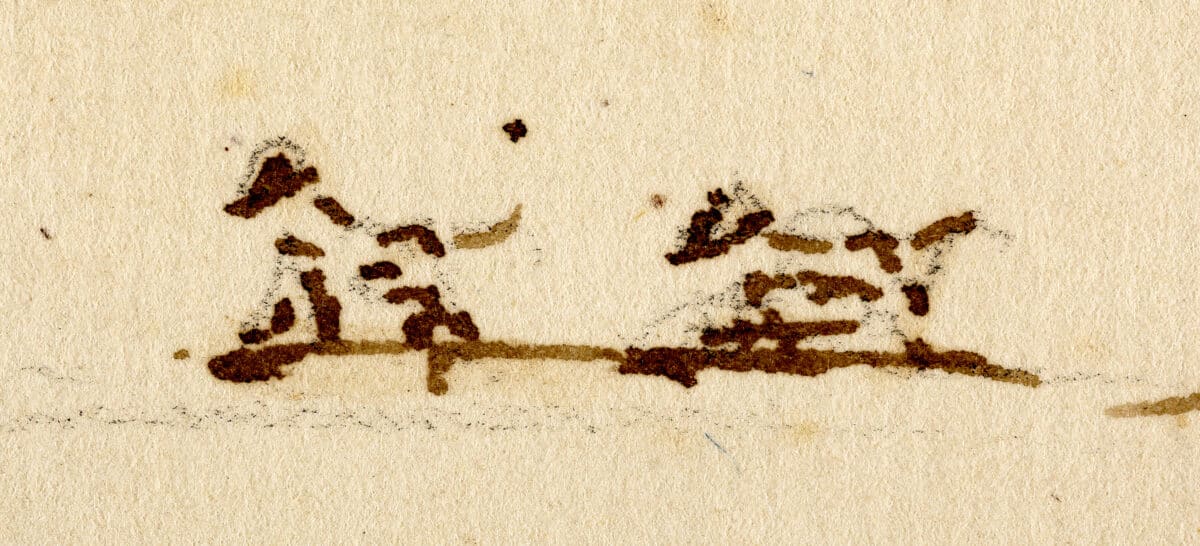 Notes
John Dixon Hunt, 'Landscape Architecture', William Kent: Designing Georgian Britain, (Bard Graduate Center; Yale University Press: New York; New Haven and London, 2013), p.369.