The Real and Imagined Worlds of Álvaro Siza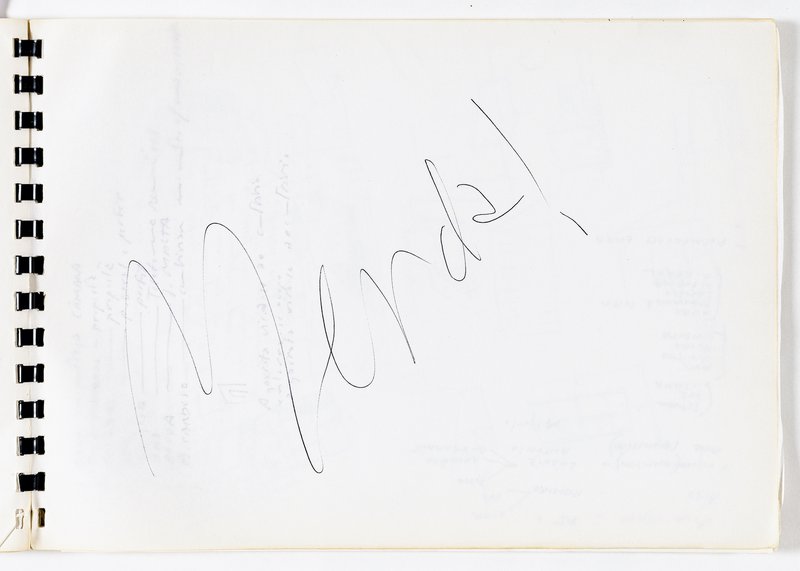 Inside the cover of Álvaro Siza's sketchbooks, there is a whole world: the real and the imagined.
In his personal registers of the real, Siza accepts the world as it is. He uses drawing in a playful but productive way, learns when he apprehends, absorbs when drawing. This process of recognition of the real becomes fundamental in his attitude to project-making. Siza captures spaces and places, people and moments. It is also a way of socialising as sketches flow out of his hands-on trips and encounters with friends and colleagues. Then, in the transition from the real to the imaginary, the stasis in the serene posture of his companions begins to give way to movement. From the serenity of restful moments in the real, imagined figures awaken to the poetic movement of the body, while others are subject to a process of sculptural fragmentation – clear references to the fine arts, painting and sculpture, as integral parts of the architect's imaginary. In the same way that Michelangelo liberates his work from the classic ideal of equilibrium, beauty, harmony and perfection stated in the Vitruvian Man, Siza, when liberating himself from the real, explores the plasticity of spatial form, in an expression and profound affirmation of the scandalously artisticnature of architectural creation.
When visiting Villa Savoye, Siza is not so interested in the presence of the object in the landscape. Rather, he is interested in the spatial tension generated by the ramp and the structure within the house. And in the notebook, Siza does not draw himself drawing in the foreground as the anchor of the sketch – the stasis of the real world gives way to the spatial dynamics of the modern imaginary. The modern at Savoye is simultaneously real and imaginary.
When flicking through Siza's sketchbooks in the archive of Drawing Matter (where Siza's yellow columns mark the moment of arrival), one also comes across his moments of intimate disquiet. In one of these moments, even if the reason for disquiet is not evident, leads me to question: without Siza's profoundly humane contribution to our discipline, what would have happened to contemporary architectural culture?
– Written to mark Alvaro Siza's 87th Birthday on 25/06/2020