Being that can be understood is language.
– Hans-Georg Gadamer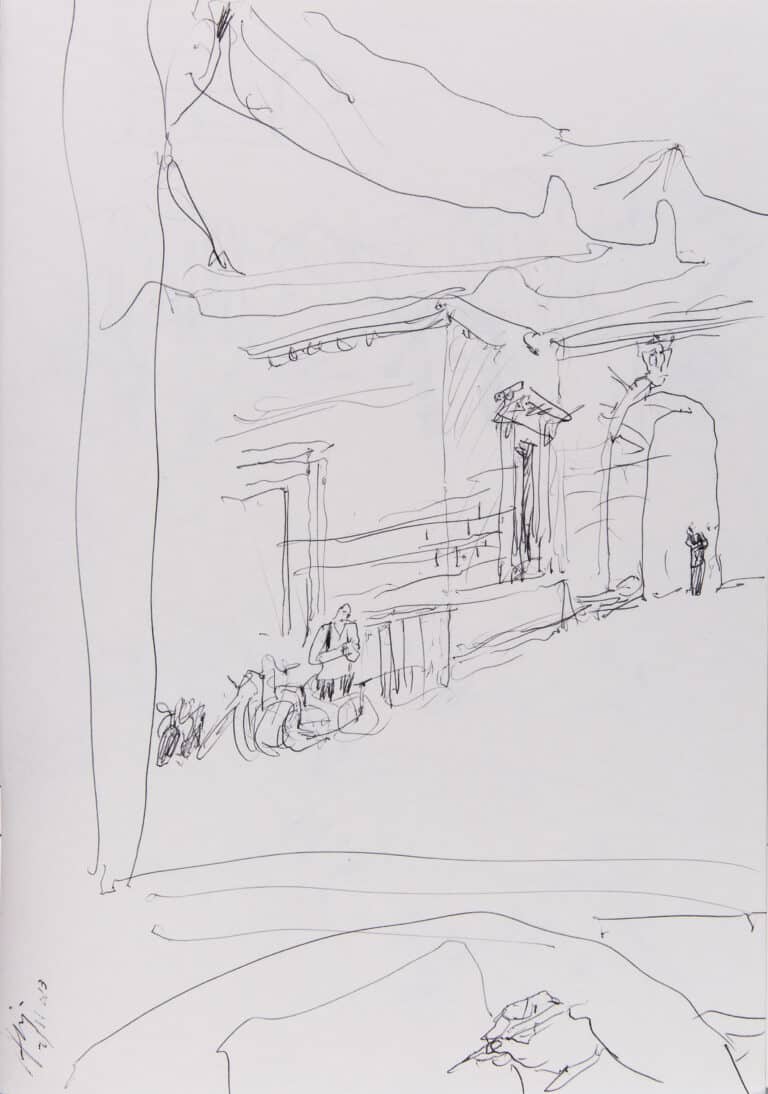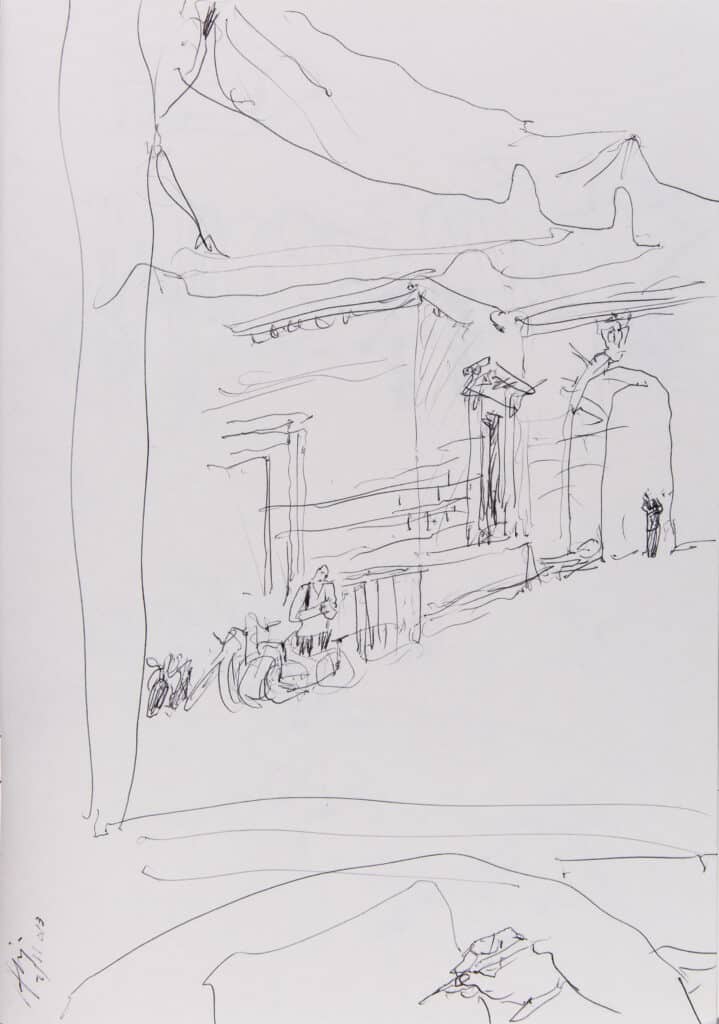 One of the items in the Drawing Matter collection is a notebook once owned by Álvaro Siza. In it is this sketch, made of the Royal Academy London, where he was asked to consider making some work for an exhibition. He has drawn the courtyard where the work is to be placed. In the foreground we see his hand poised over the page of a notebook which is open on a table. The page of this notebook is blank, implying that the sketch we are looking at captures the moment as Siza started to make it. There is a delay (the duration of making the drawing) between the blank sketchbook captured here and the actual sketchbook I hold in my hands. The more I look at it, the more this delay seems to outweigh all the other parts of the drawing.
The sketch holds time, and allows us to dwell in this moment, this act of purposive seeing. And so perhaps this is not a drawing of the Royal Academy courtyard at all, but rather it is a drawing of seeing the courtyard. We are invited to notice Siza noticing. He seems to be saying that the architect is as much a part of the site they work on as any other aspect. I am reminded of Tarkovsky's observation that poetry arises from an awareness of the world, a particular way of engaging with reality.
Andrew Clancy led the 2018 Architectural Drawing Summer School, organised by the Royal Fine Art Commission Trust in association with Drawing Matter, Hauser & Wirth Somerset, Kingston School of Art, Queens University Belfast, Reading University and Bruton School for Girls.