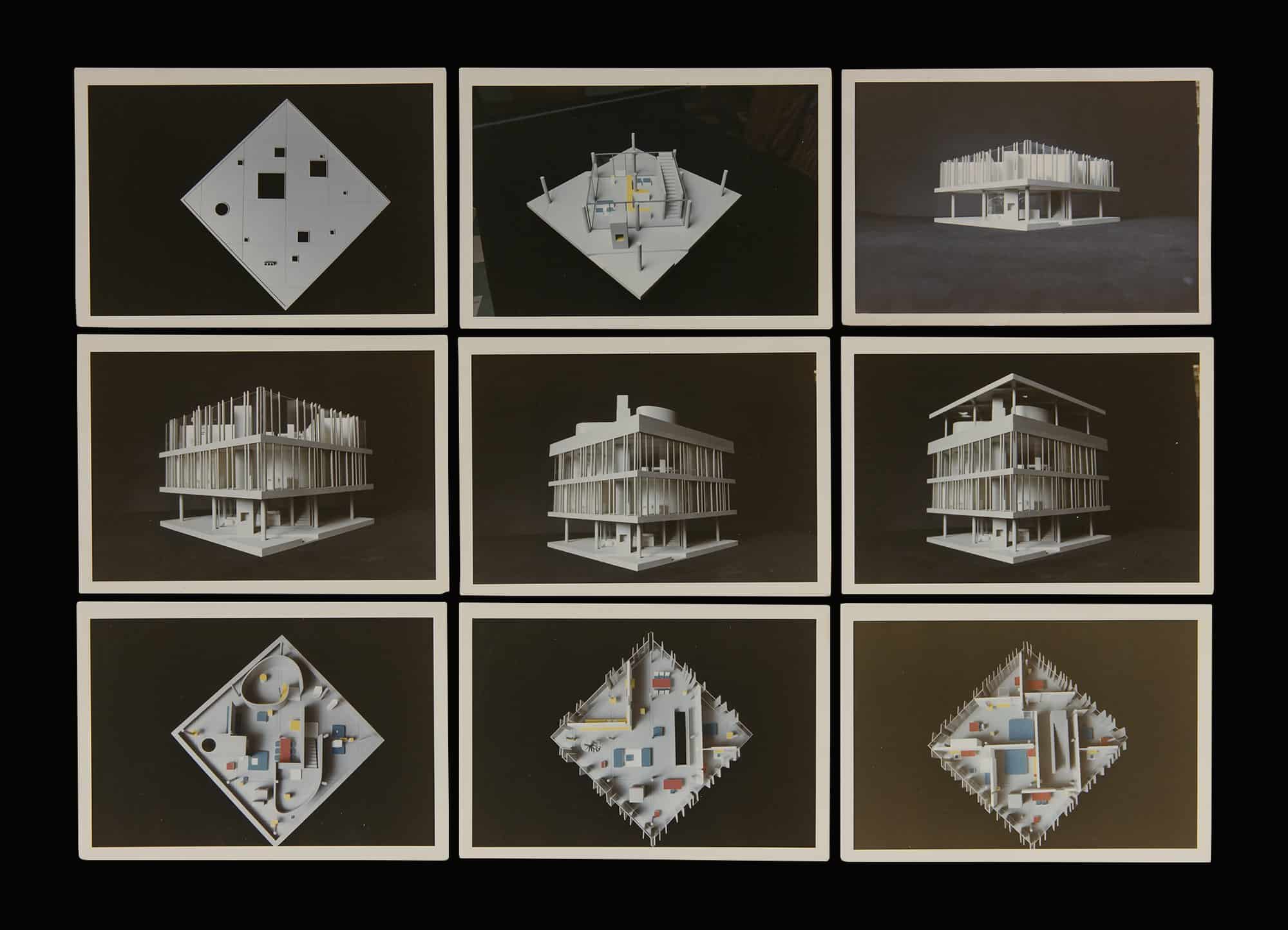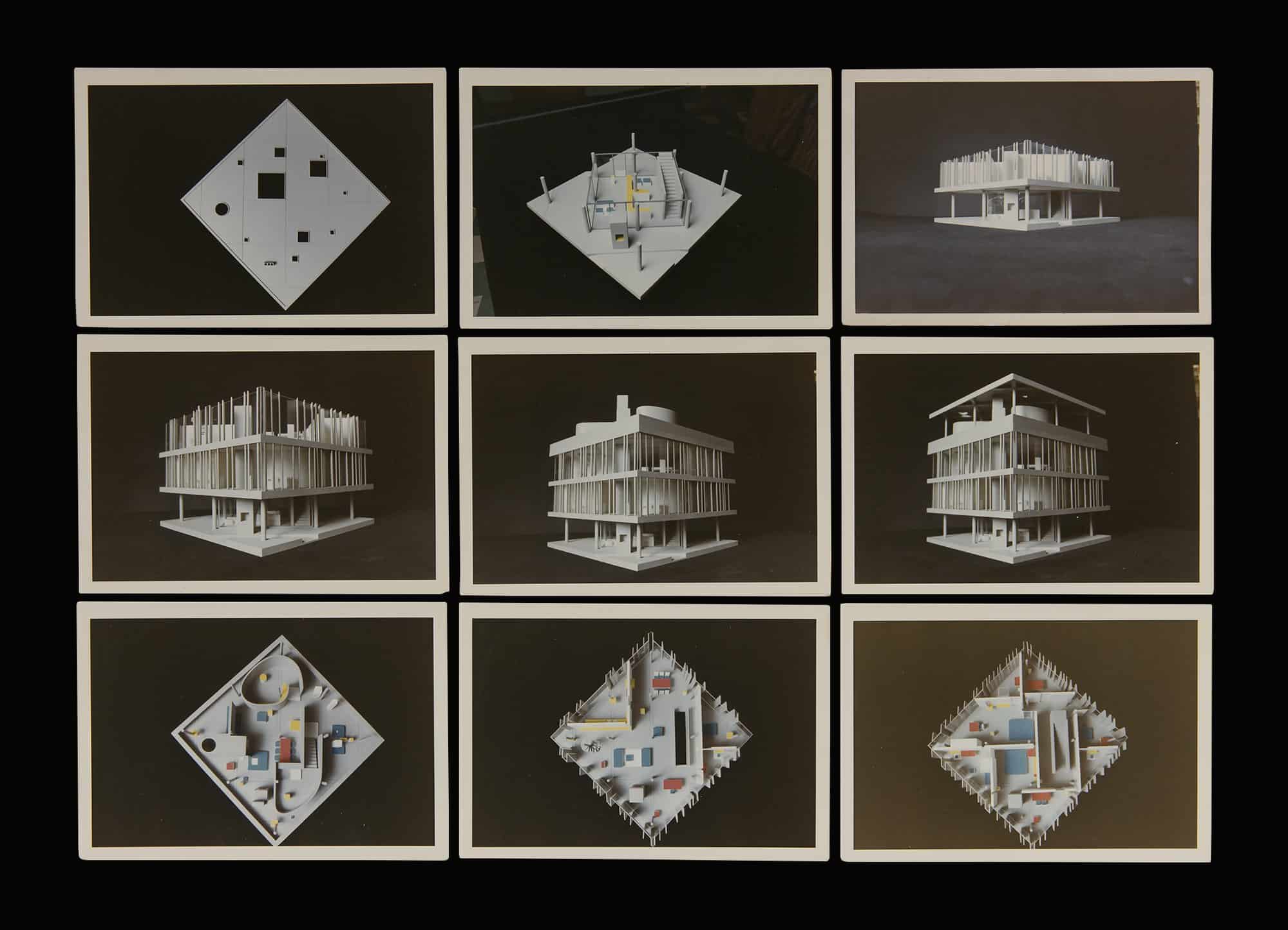 I believe in the density of the sparse.
The Diamond Thesis is both creative and analytical. It implies new points of view in architectural space. It delineates with clarity the frontal facet of isometric projection in the two-dimensional space of the picture plane of the drawings.
The realisation that works in the Arts are the embodiment of specific plastic points of view, that the mind and hand are as one, working on primary principles, and of filling these principles through juxtaposition of basic relationships within the vocabulary of point, line, plane, volume, open up the possibility of argumentation.
The first moves are arbitrary.
…but once the initial intuitions are experienced, the organism proceeds through its natural evolution; and whether the evolution of form continues or stops depends upon the use of the intellect not as an academic tool but as a passionate living element.