Survey: Le Corbusier, Roland Garros stadium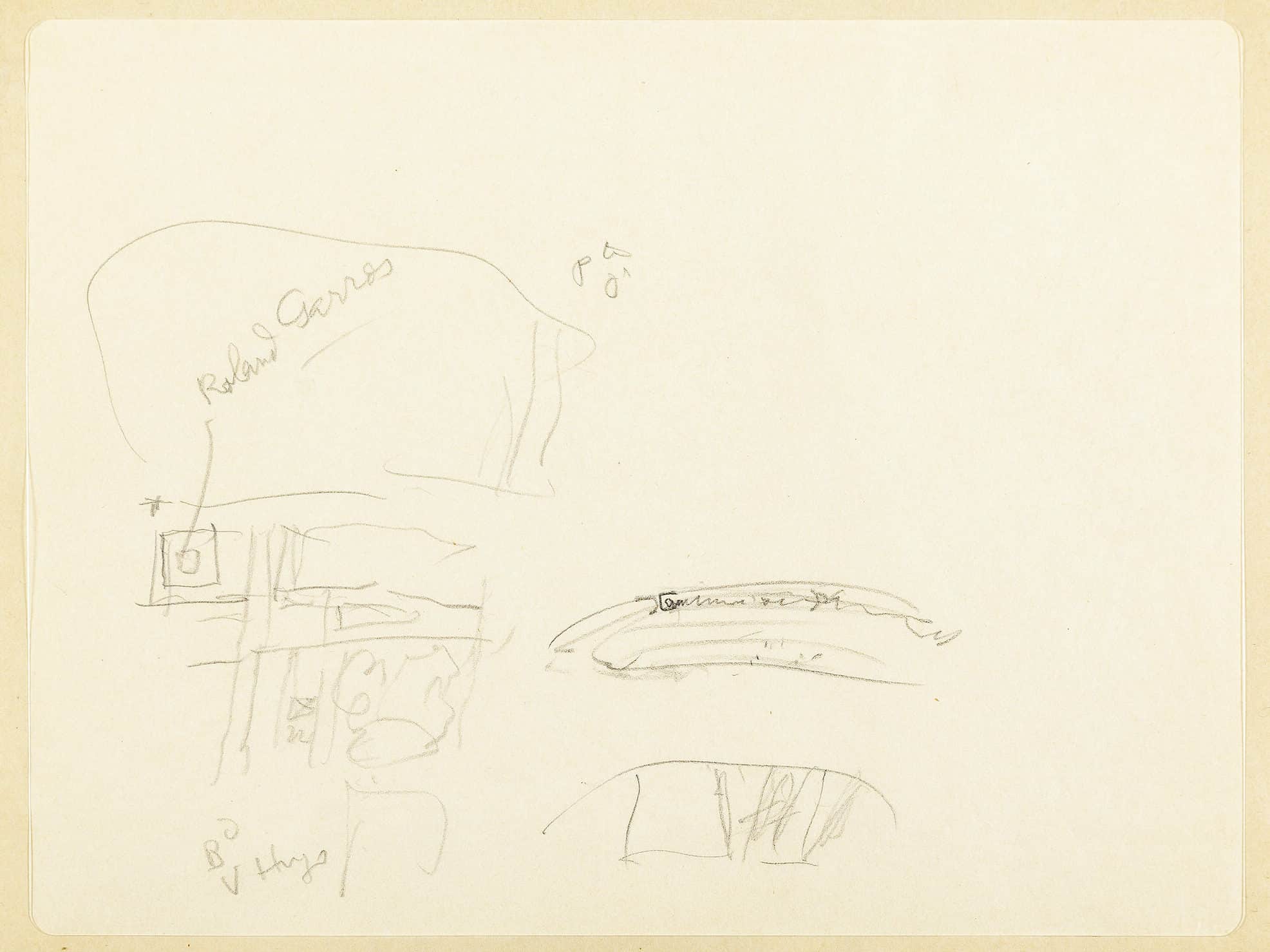 In July 1958, one day before Faisal II was assassinated during the 14 July Revolution in Baghdad, the Iraqi Ministry of Development sent a telegram to Paris confirming Le Corbusier's appointment to design the Olympic Stadium. Over the following months, while the programme and site were being clarified, his office conducted a broad study of international precedents for the design and construction of the modern stadium complex, ranging from stadiums in Berlin and Bogotá, to gymnasiums in Stockholm and Tokyo and, closer to home, two major sites near Le Corbusier's Paris apartment: the Parc de Prince stadium and Roland Garros tennis complex. Two sketch surveys of the Stade Roland Garros record in rough pencil the constellation of buildings on a polygonal site, held between two roads. The more northerly road, Avenue de la Porte d'Auteuil, separated the tennis complex from the Bois de Boulogne, the remnants of an ancient oak forest turned public park. To the east, Le Corbusier marks the vague outline of the Jardin des Serres d'Auteuil, a botanical garden with greenhouses filled with the sorts of tropical plants that would be used in the landscaping of the Baghdad project. To the southeast was the Piscine Molitor, a courtyard block on a triangular site that included a T-shaped outdoor swimming pool. The relationship between this loose survey of his own neighbourhood and the proposals for Baghdad are clear. Le Corbusier is trying to understand how a complex can be held together, despite the disparate parts and programmes split into different buildings and dissected by roads. His drawing takes command of the site, abstracting the relevant buildings, and only focuses on the elements he needs, neglecting neighbouring infill city blocks or housing. The change in Iraq's leadership does not seem to have affected the design: the royal box was renamed the presidential box.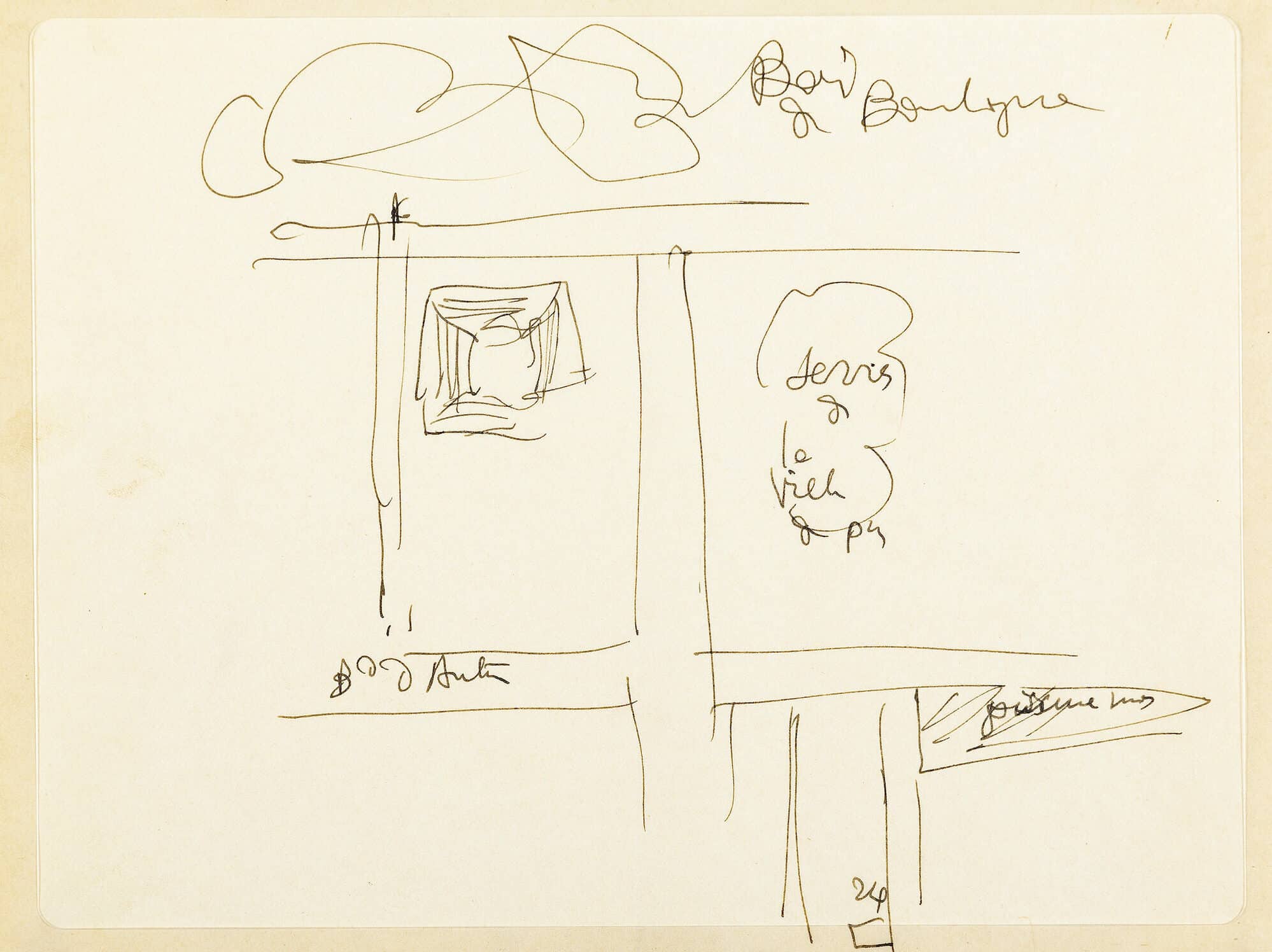 This text is excerpted from Architecture Iconographies: Survey by Matthew Wells. The book is jointly published by Drawing Matter and Park Books, and is available to purchase now from Drawing Matter's online bookshop.