James Gowan: The Expandable House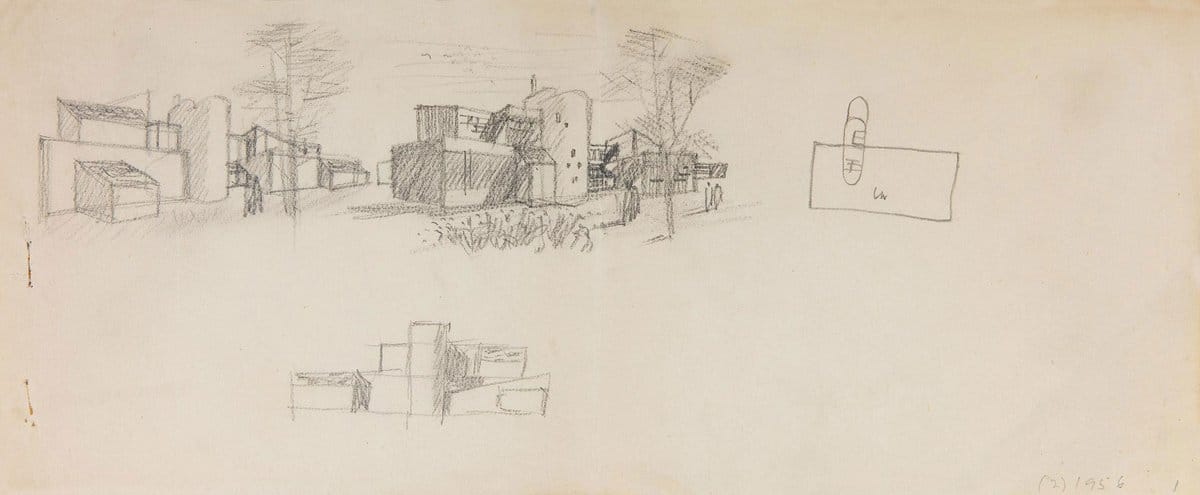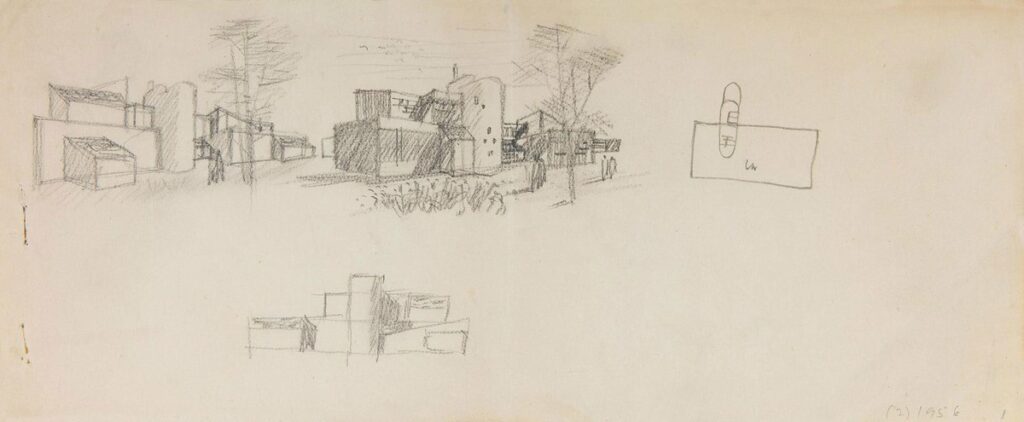 James Gowan and James Stirling, first as partners (1956–1963) and then in their own practices, reworked the ideas of composition both in plan and section, often echoing alternative Modernist sources, such as those of the Soviet avant-garde. They looked for new ways to forge connections between programme and form, and the power of circulation strategies to bring separate pieces of the whole together and to relate every part of it within its larger urban context.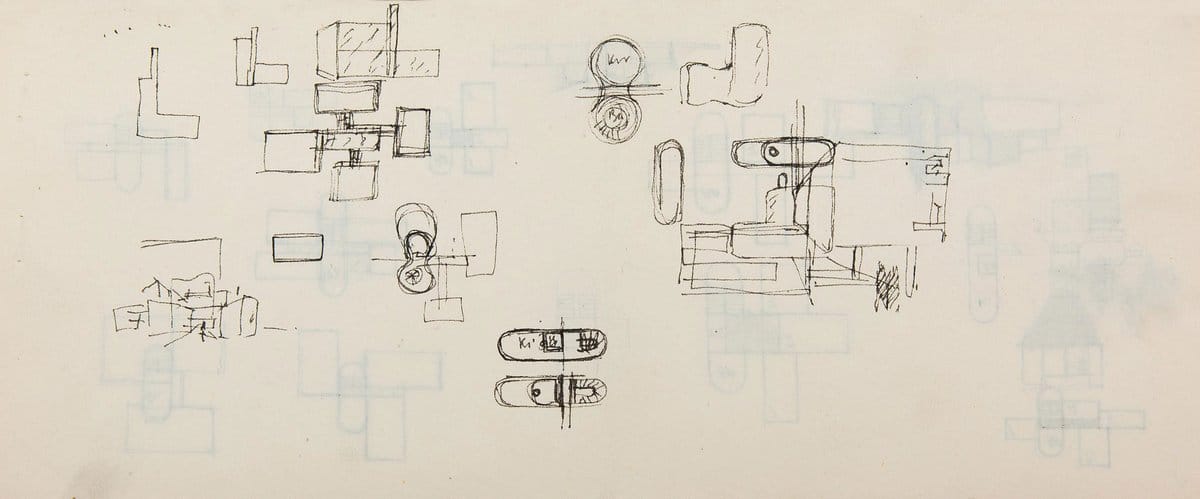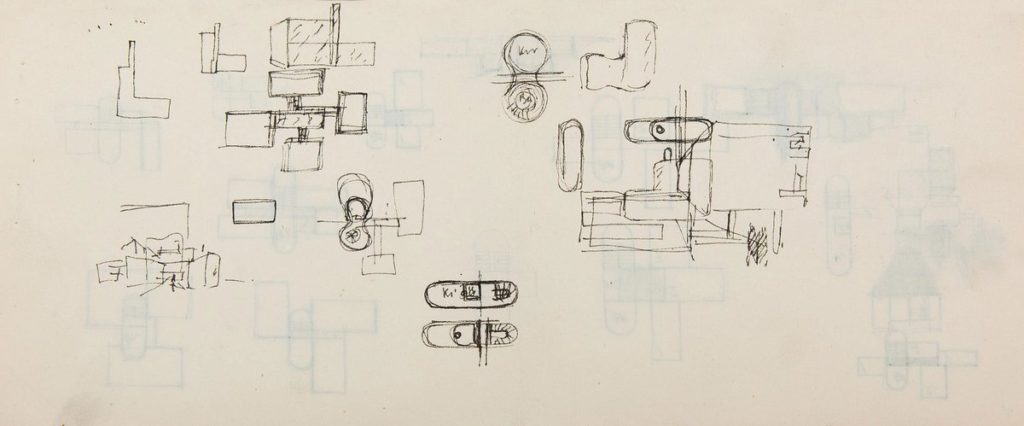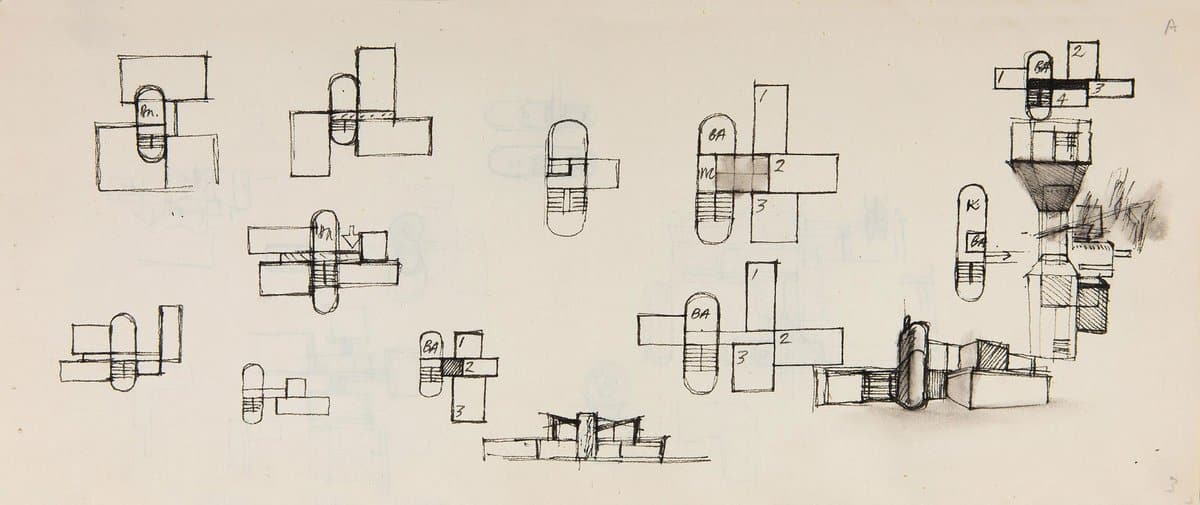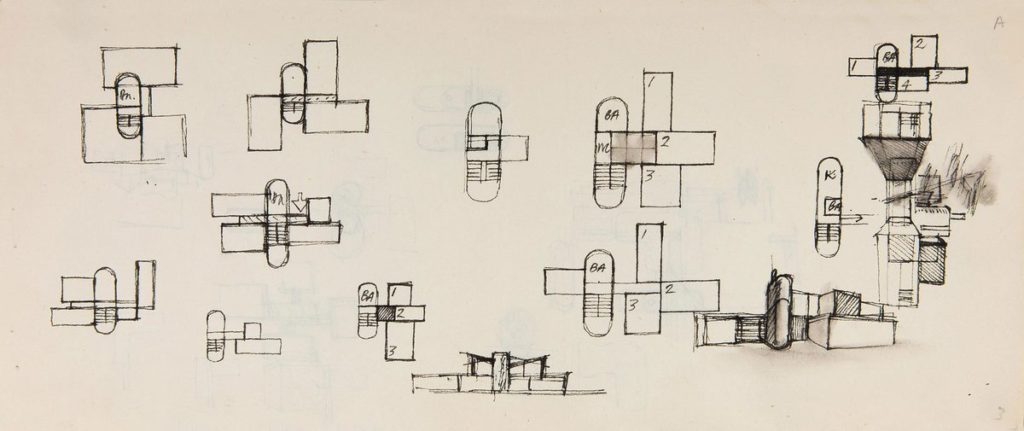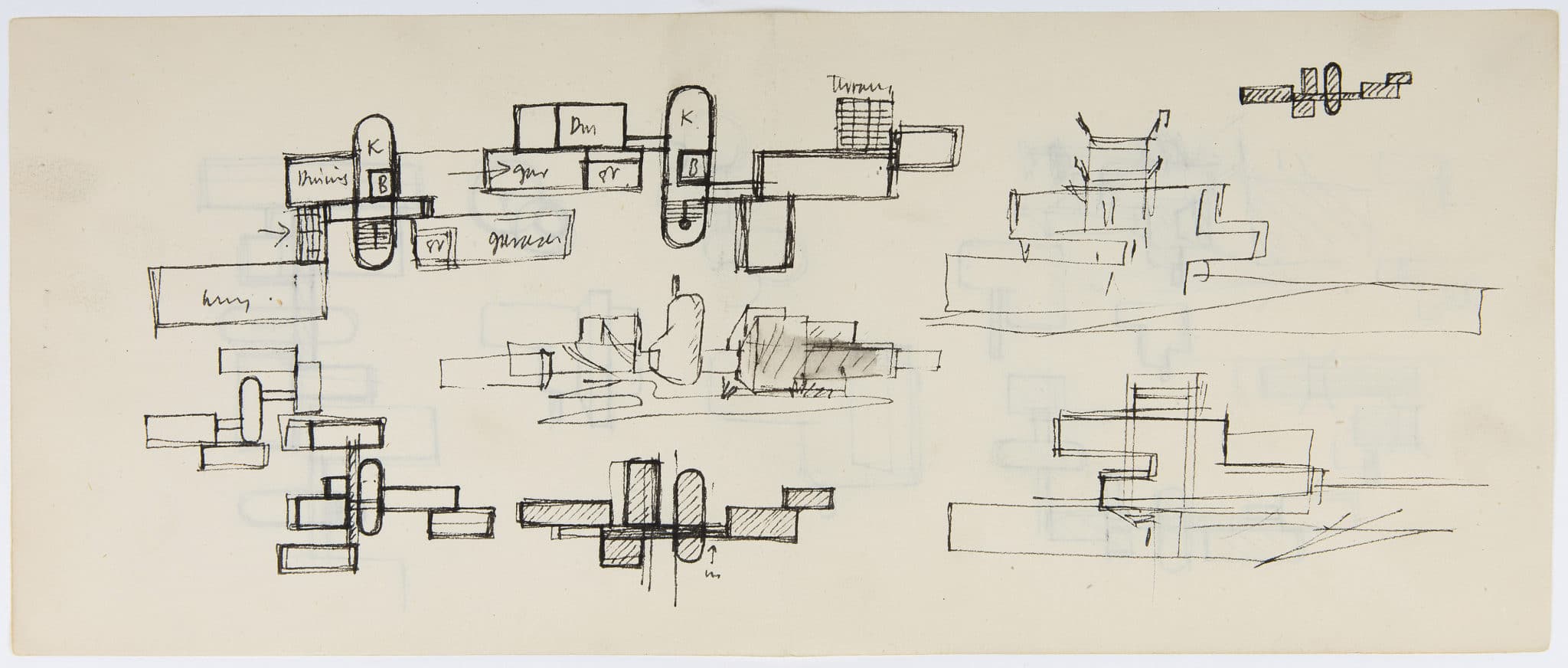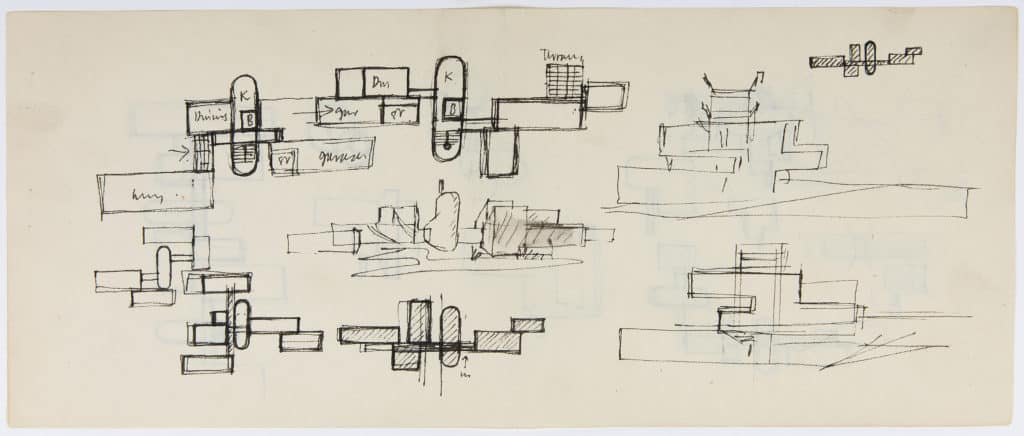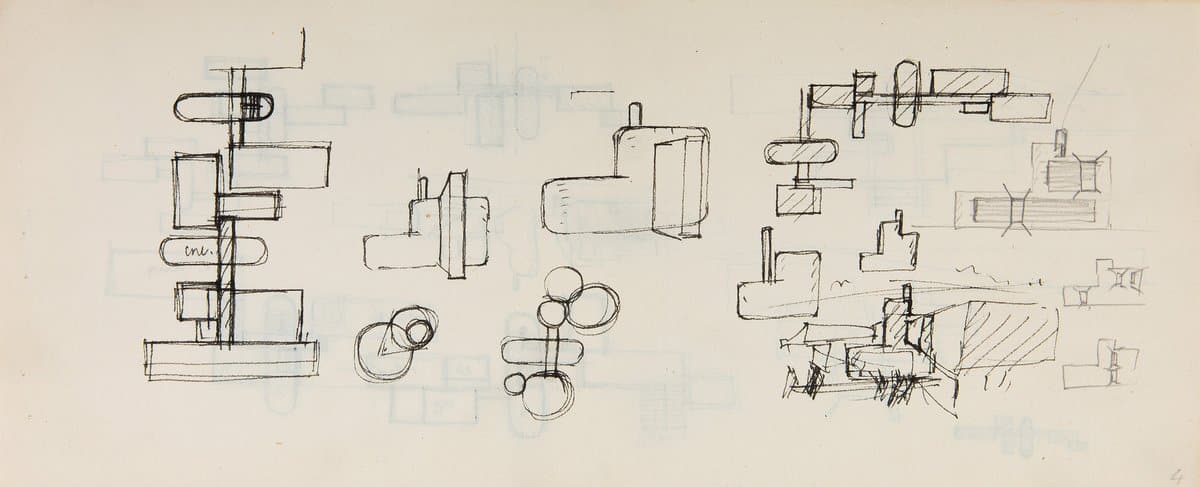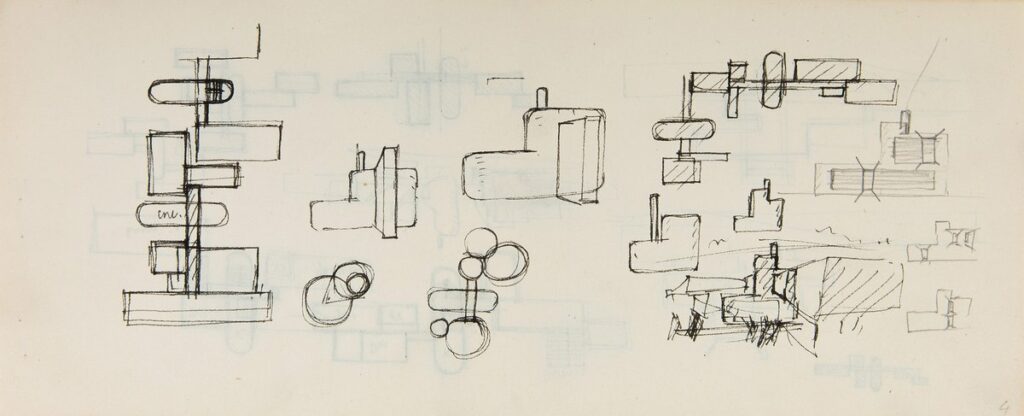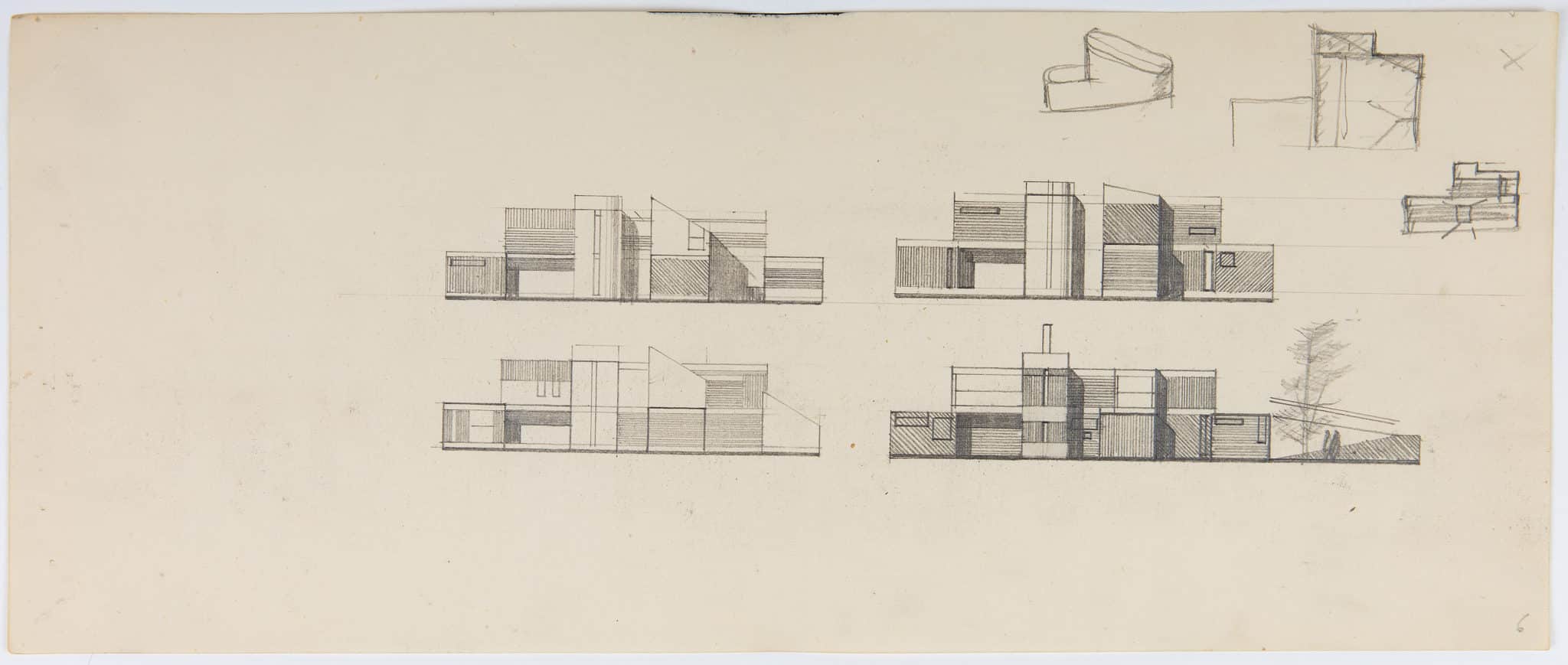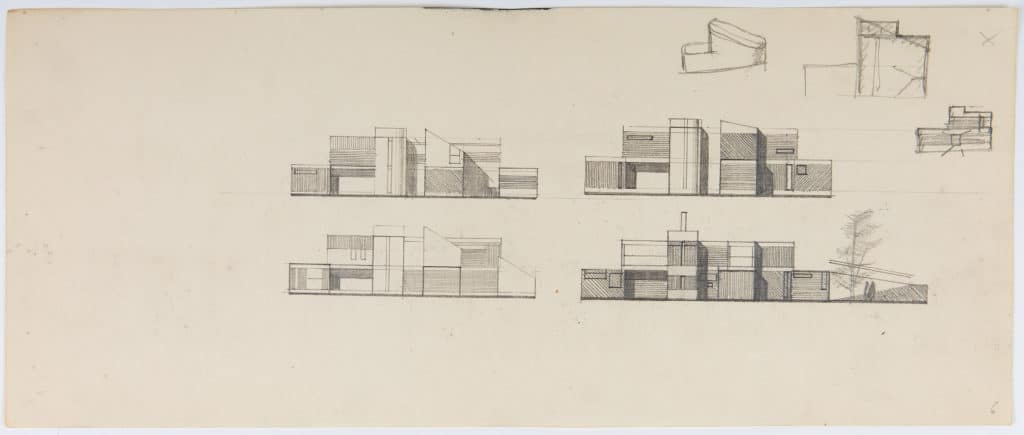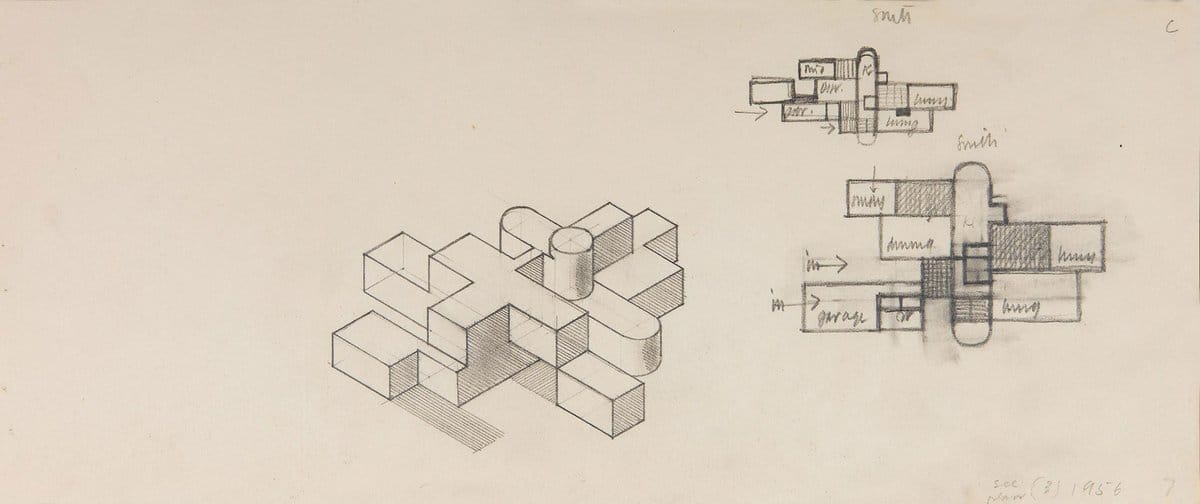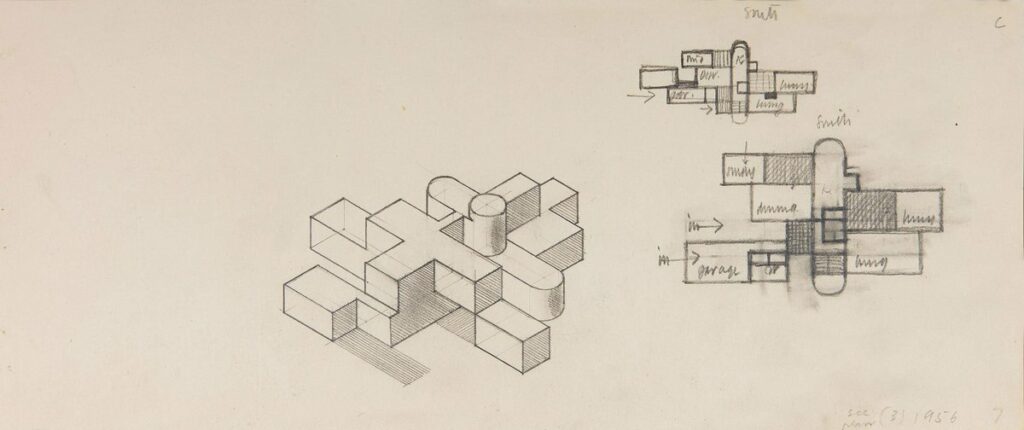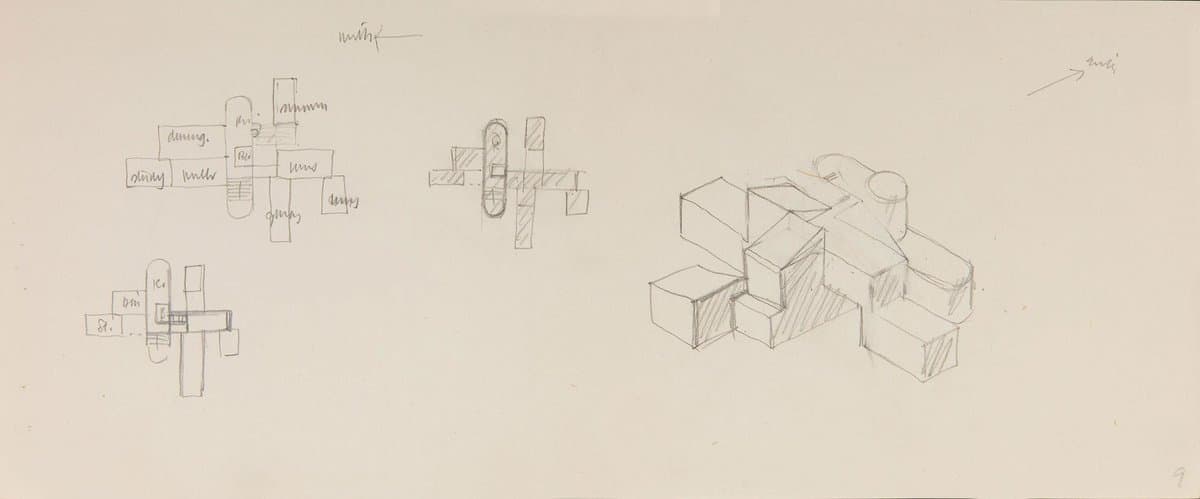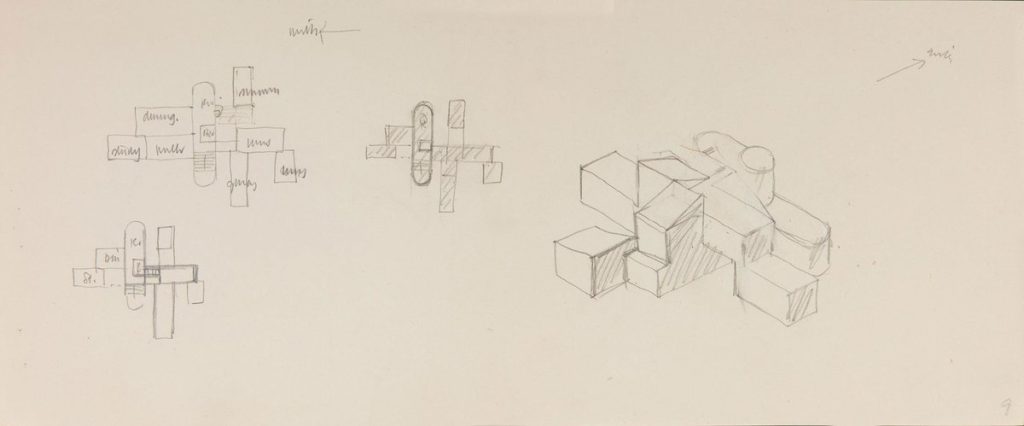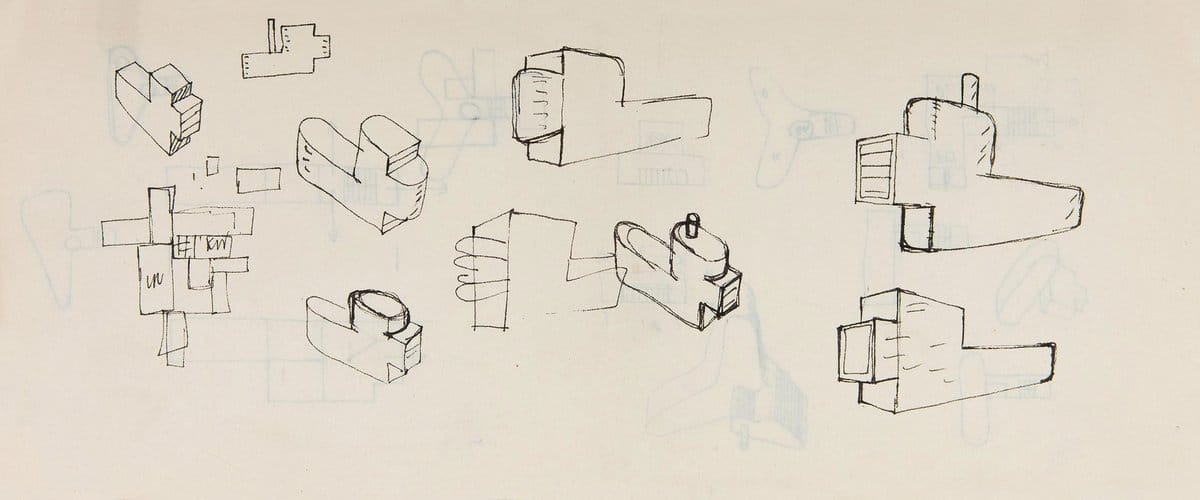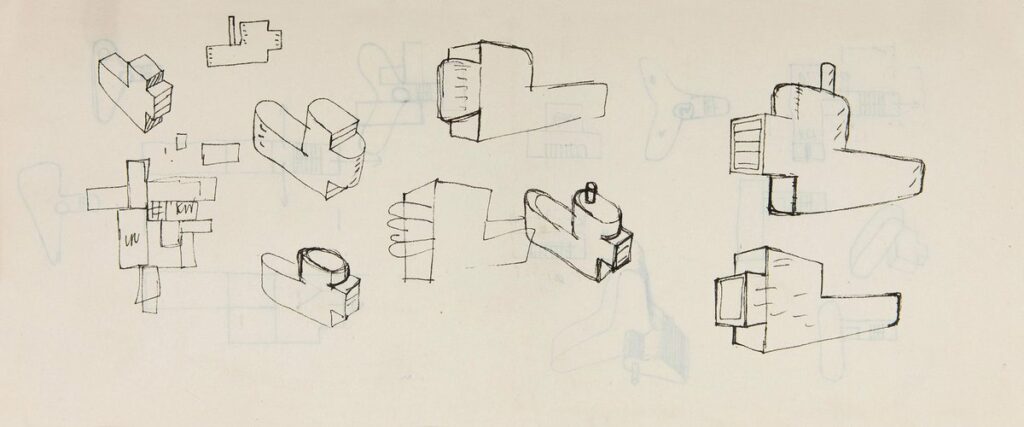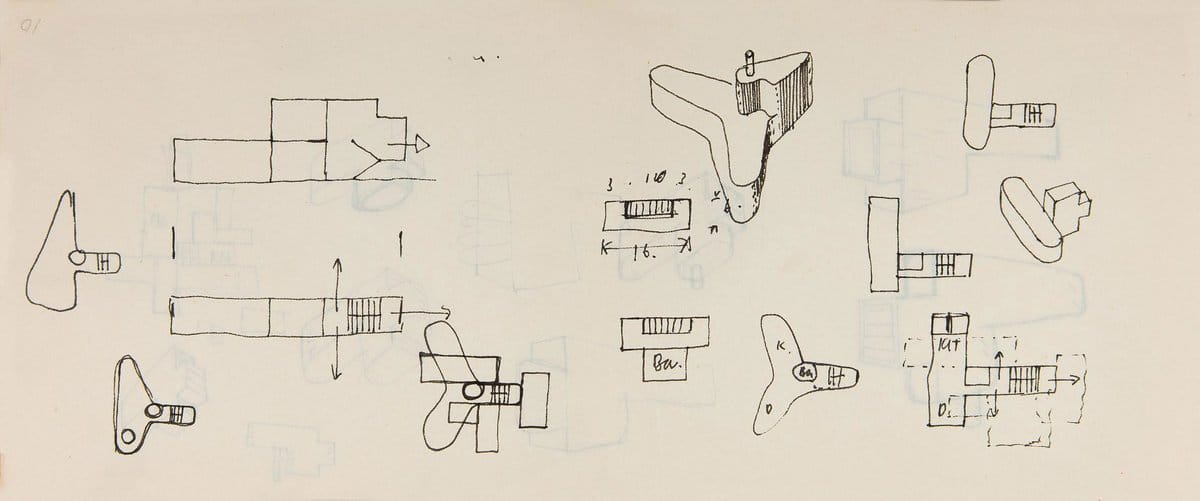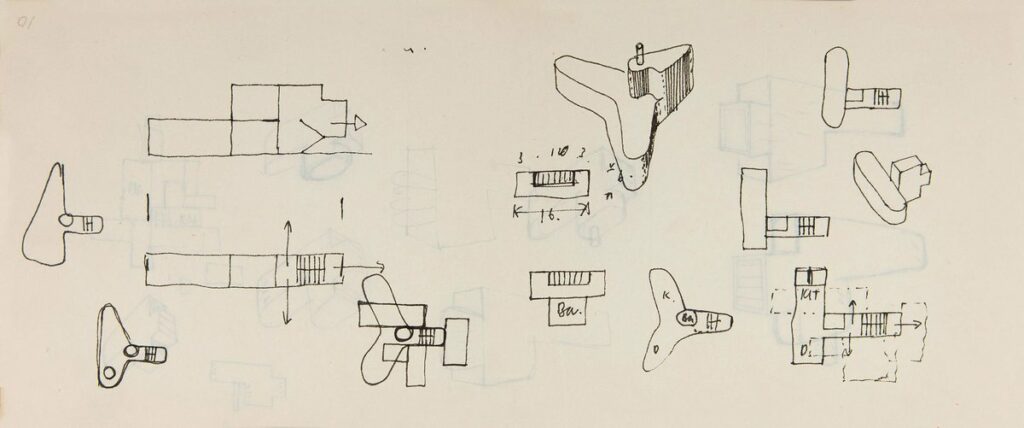 Studies leading to the Expandable House (1957) — done for a magazine competition — investigate the possibilities of a flexibly extendable house to answer the needs of the post-war housing situation and in particular of young growing families. Here Gowan's sketches for the project he did with Stirling show him working through ways to bring together the different functions of the house around systems of circulation and shaping dynamic formal compositions to match them.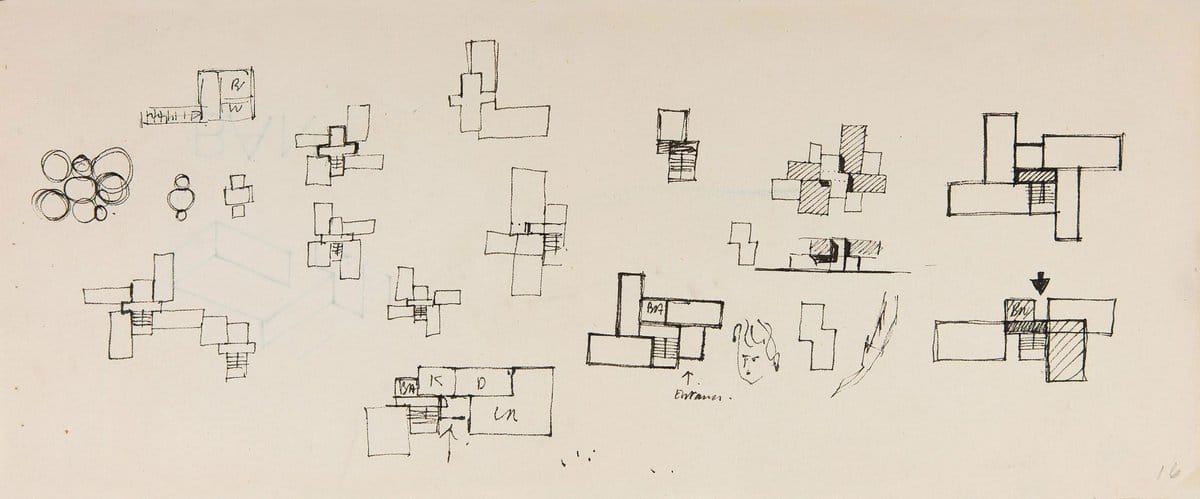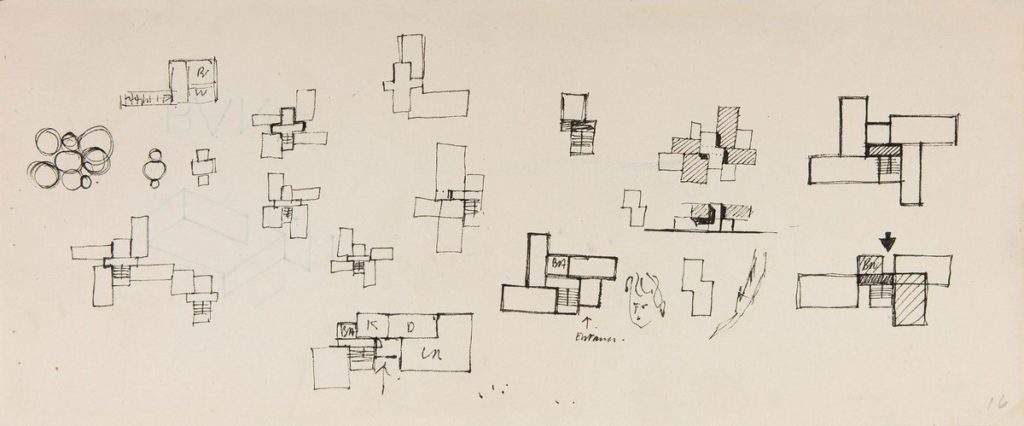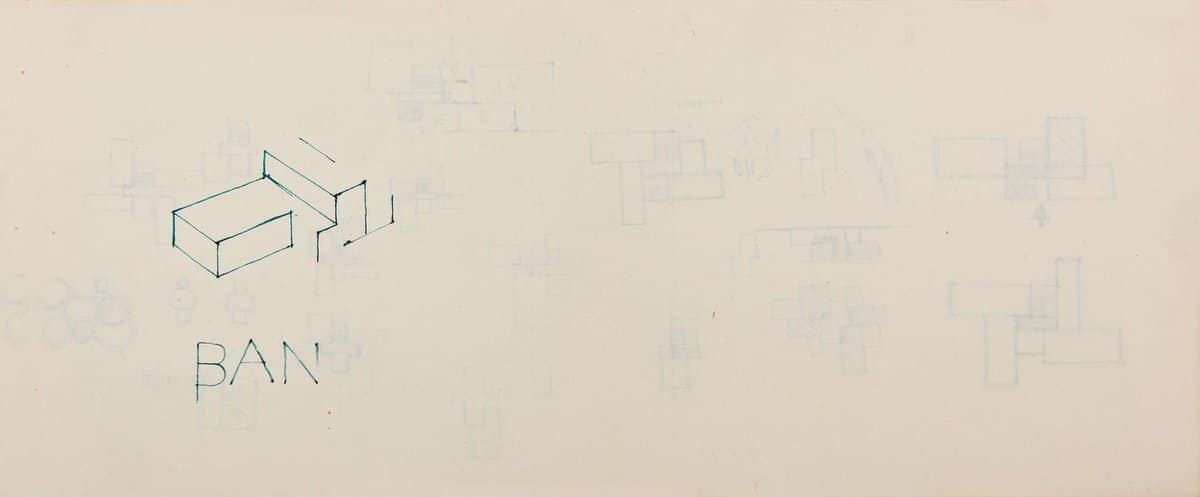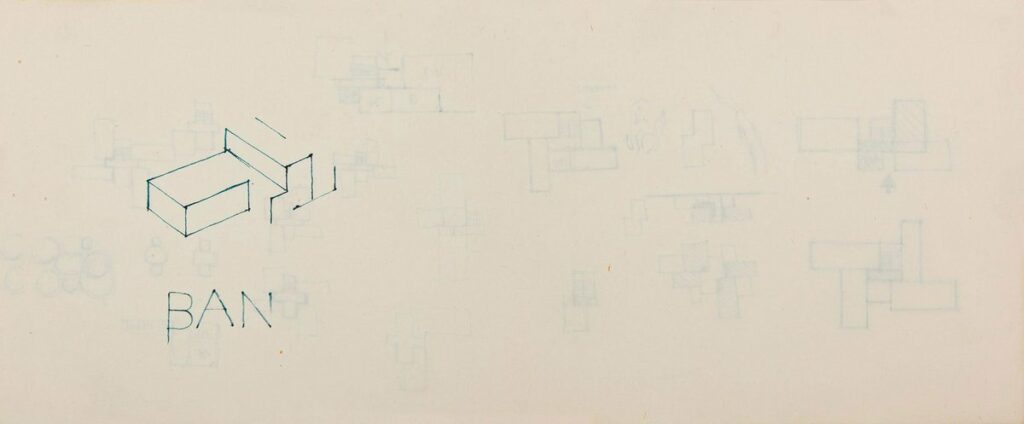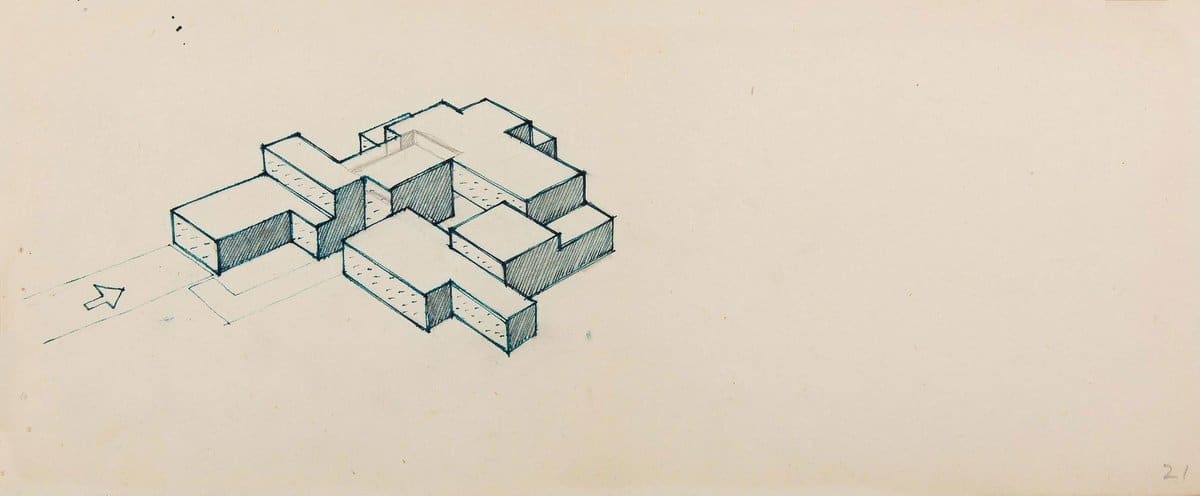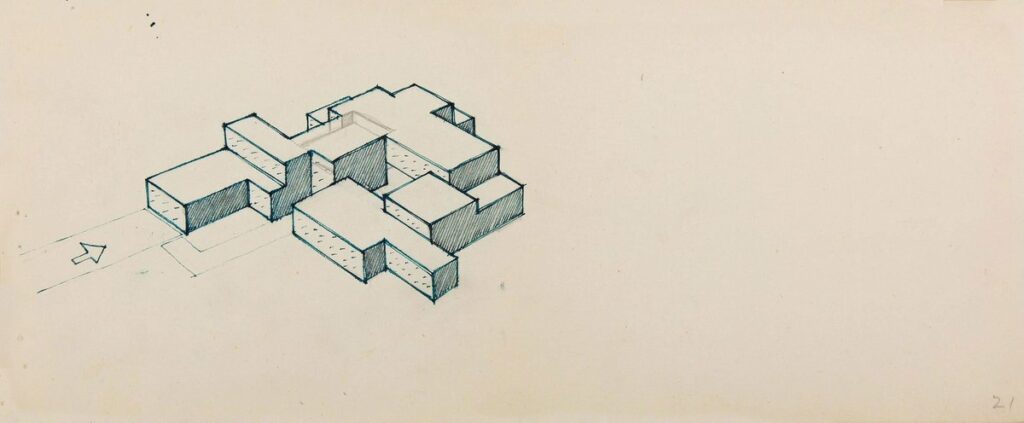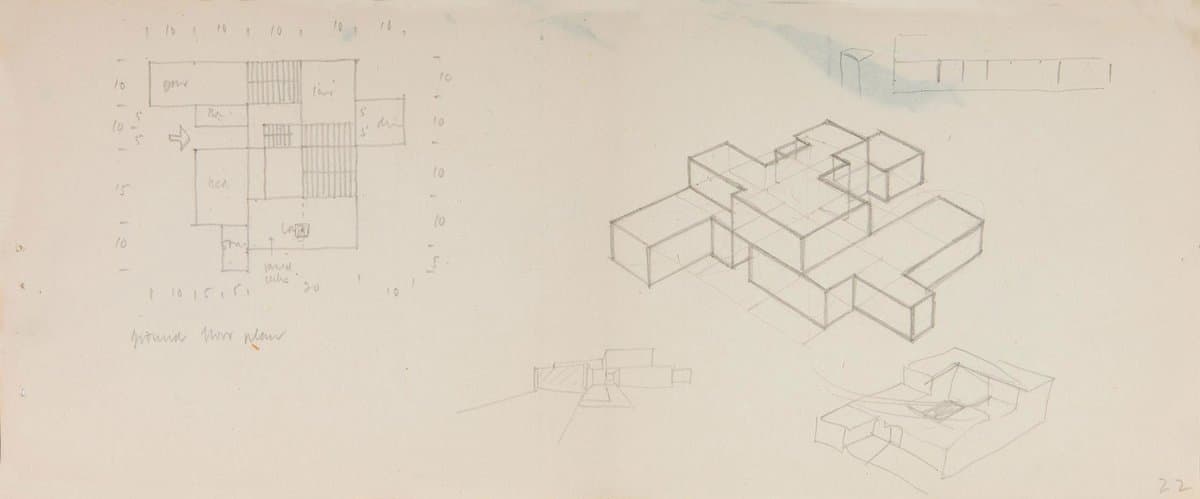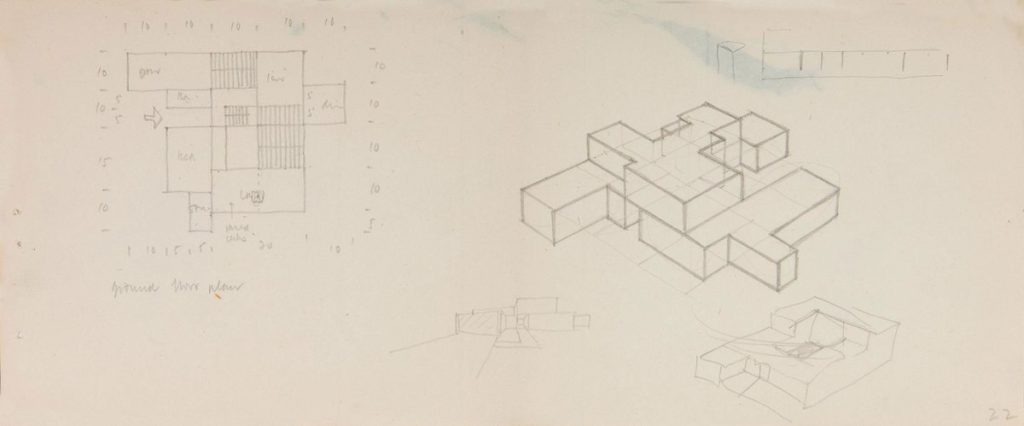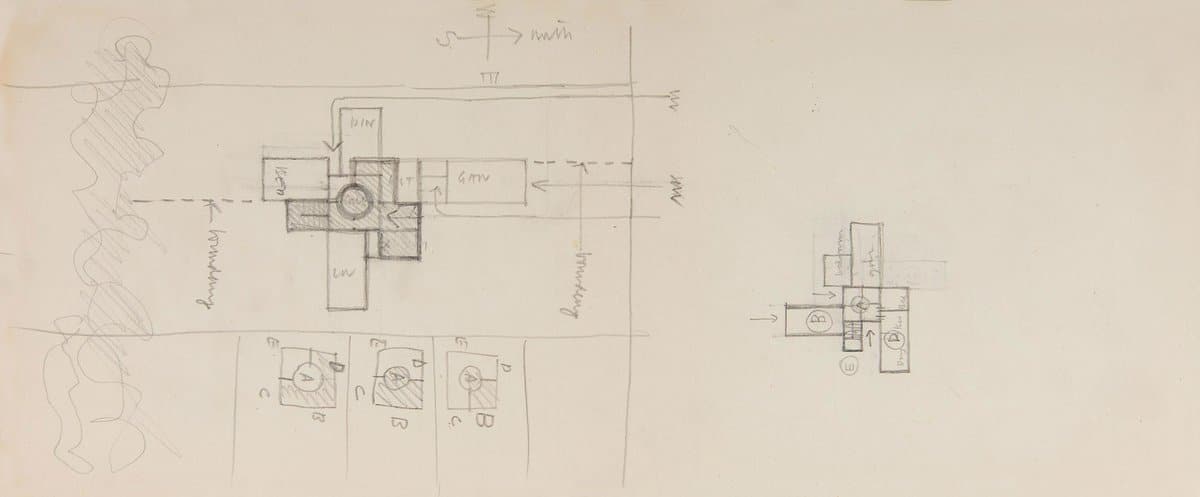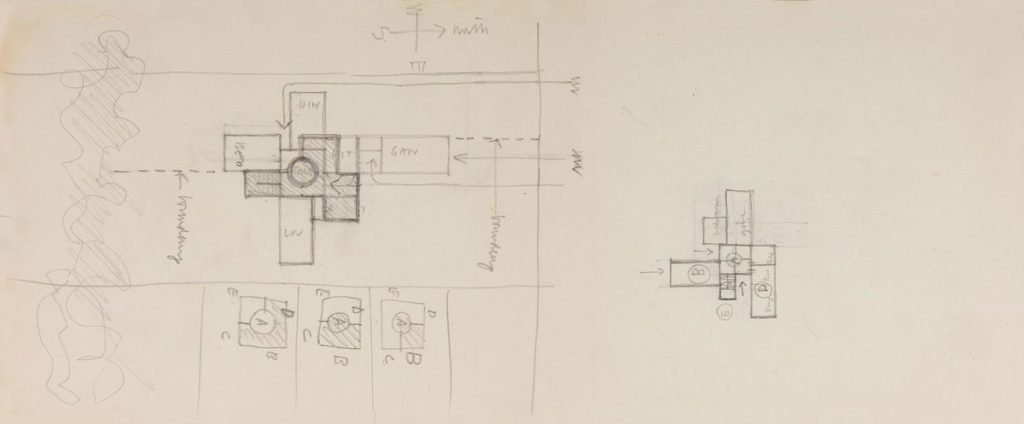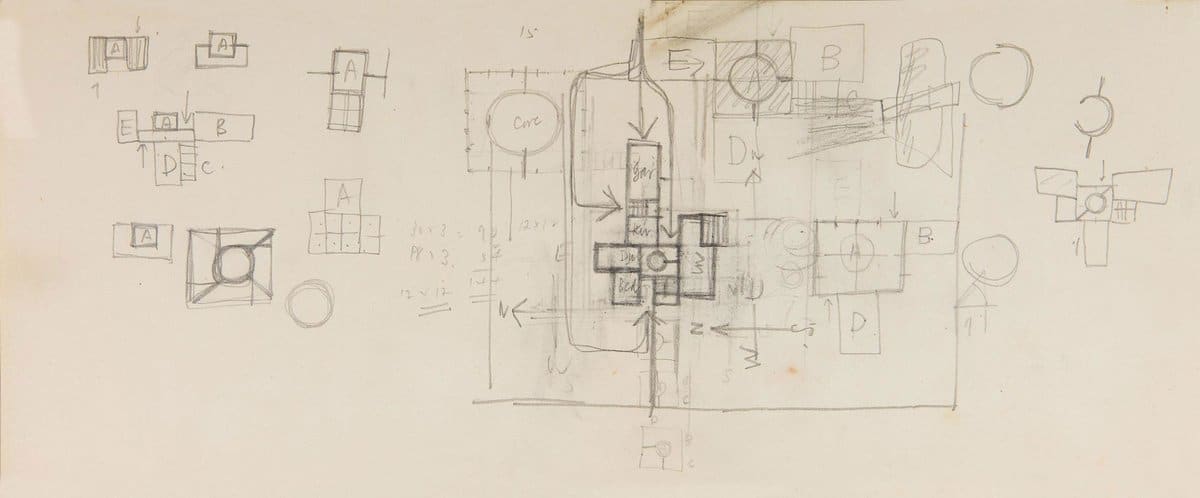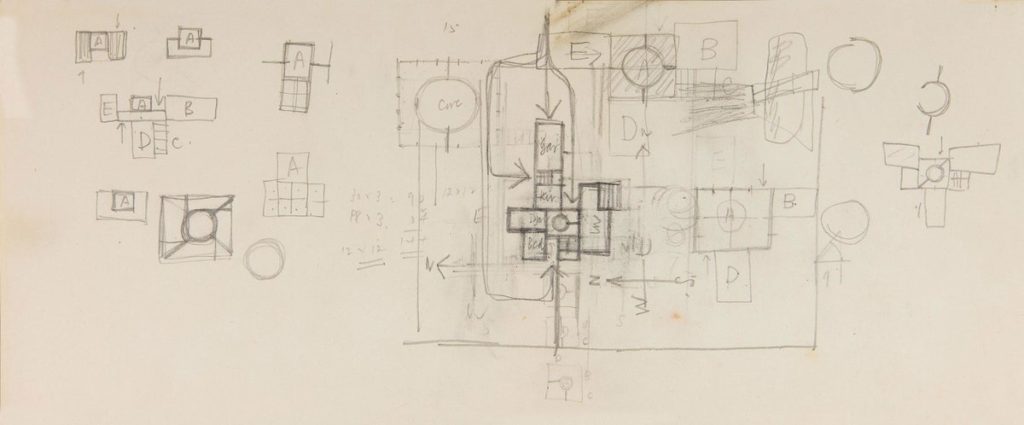 As Gowan later wrote on his use of sketchbooks:
The sketchbooks are used as a repository for ideas which otherwise would be thrown away because they had no immediate usefulness. After a while the books gather a momentum of their own as one takes up a particular idea from time to time and develops it a stage further. None of the thoughts has any great weight about it nor is likely to affect the course of history in any way whatsoever and this is the attraction of the books for me. All the usual demands that one makes on one's work which have something to do with common sense and so on are relaxed and one can browse and speculate on any triviality or abstraction which generates a glimmer of appeal.