I Cut Mount Fuji Every Day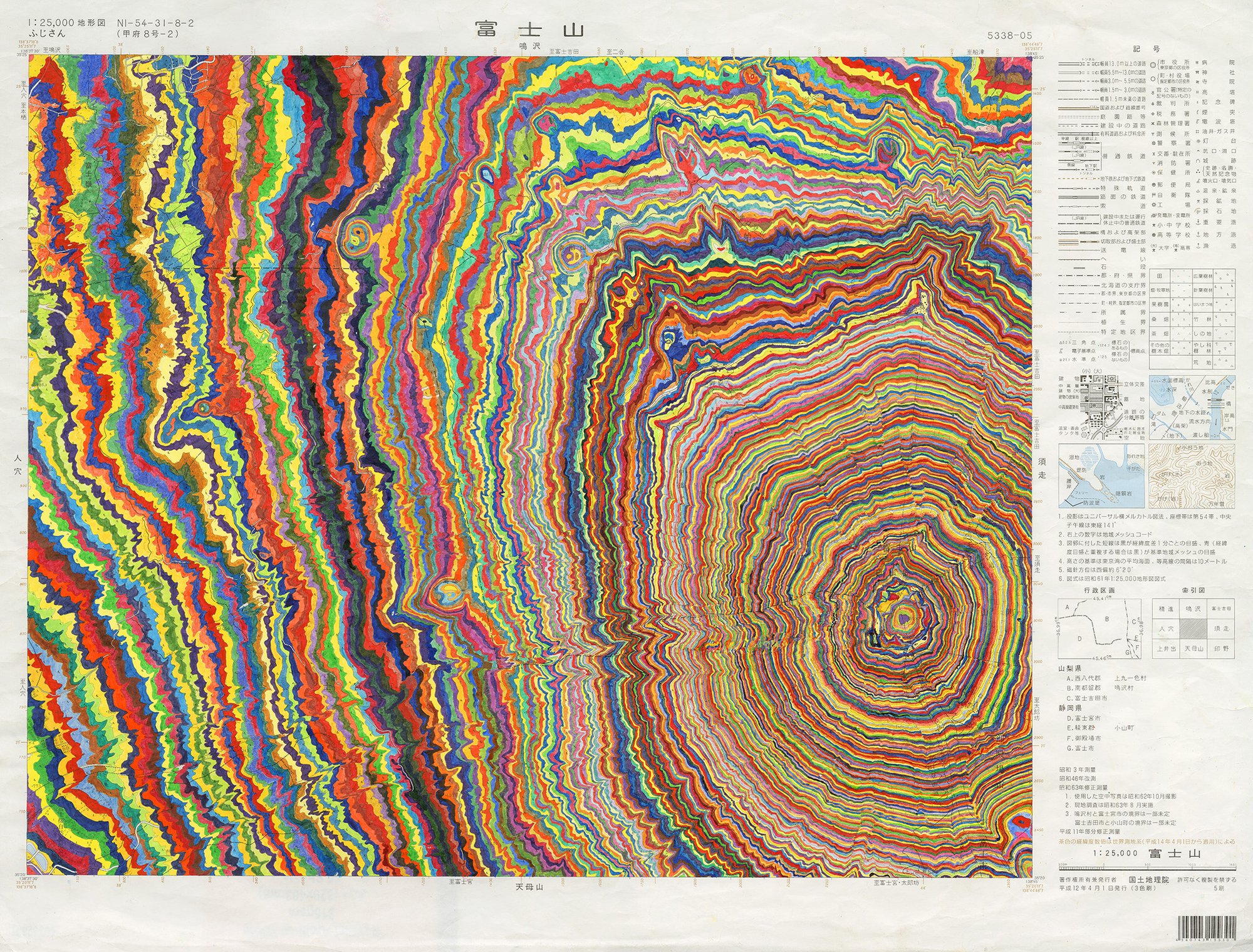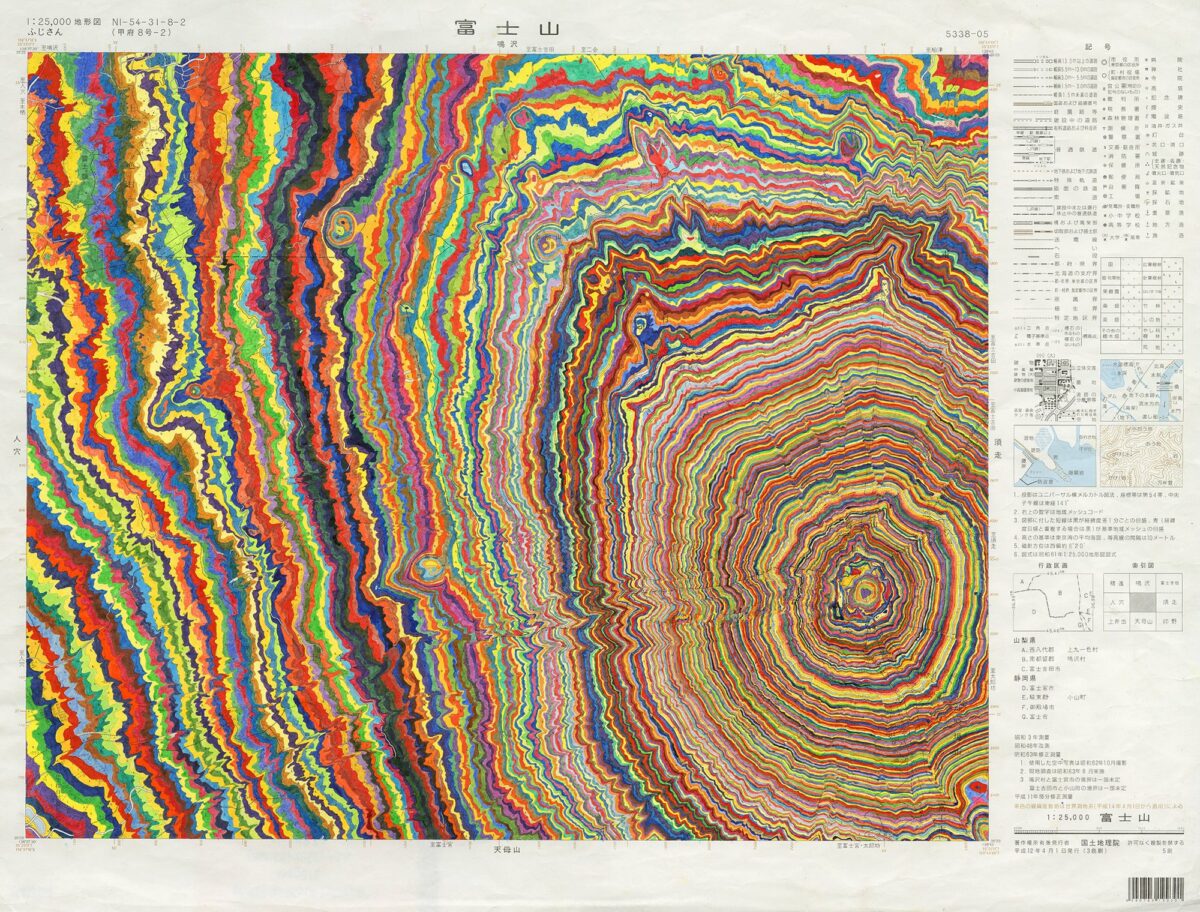 With a circumference of approximately 10cm, I compress the majestic mountain. I pressure it between my fingers and the board and I slice. The contours fall on the board; in a matter of minutes, they will turn once more into a fragrant and luminous mountain. The emotional downpour induced by the slicing warns of its beauty. As sulfoxide is released, an army of tears, or silent wardens of the mountain, attack to keep me from slicing further.
Having only ever seen Mount Fuji on water bottles and in a film or two, how could I have known the wonky onions from the greengrocer down the street held within their rings the contours of The Lotus Peak?
Fujidelic and a bird's eye view of last night's onion hold the same truth: representative lines, each enabling the understanding of something further, the extrusions contained within. Mount Fuji is a mound, a mass of basaltic rock connected through its earth base to the mantle by a volcanic vent. The onion is whole and round. Within its flowering bud is a direct link to the roots from which it was cut and born. Some say keeping the roots intact while cutting will keep the tears away. A domestic myth, really.
Few could experience a topographic view of Mount Fuji, maybe as many as have stared intently at an onion. Humble and ubiquitous, onions are where most dinners begin; the vanguard vegetable leading the charge on the cutting board, only to be cut down around its sulfoxide banner.
Kathy Prendergast's horror vacui blurs scale; things that were close begin to seem far away. She wants me to escape. I am confined to my computer screen but have perhaps seen Fujidelic closer than I could at any gallery. Captivation turns into a stare as my nose collides with the pixelated mountain. I have escaped. Between the colours begin mental constellations. I have stared into Fujidelic only to realise that I have never really looked at an onion, brown or occasionally red.
Marie-Henriette has relocated to Oslo where she works as a pastry chef.
This text was entered into the 2020 Drawing Matter Writing Prize. Click here to read the winning texts and more writing that was particularly enjoyed by the prize judges.
Contemporary artist Kathy Prendergast, Dorcas Taylor, curator at Invisible Dust, and Professor Felix Driver from the Royal Holloway Geography Department on the hand-coloured maps.