The Town: The Dream of Unity in the 1960s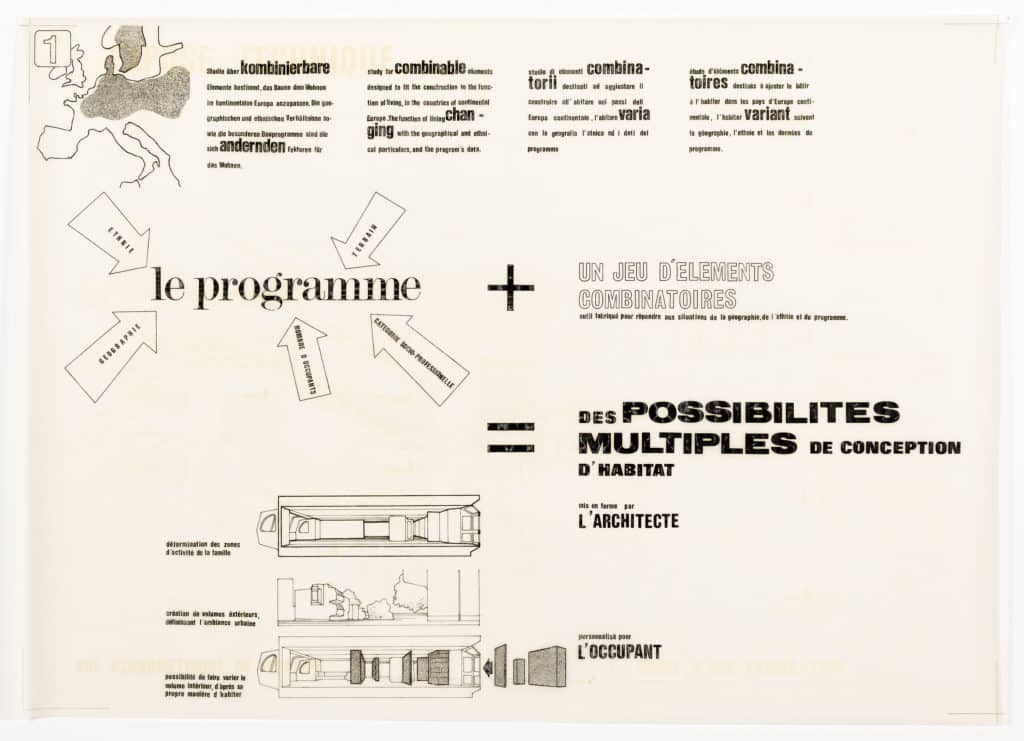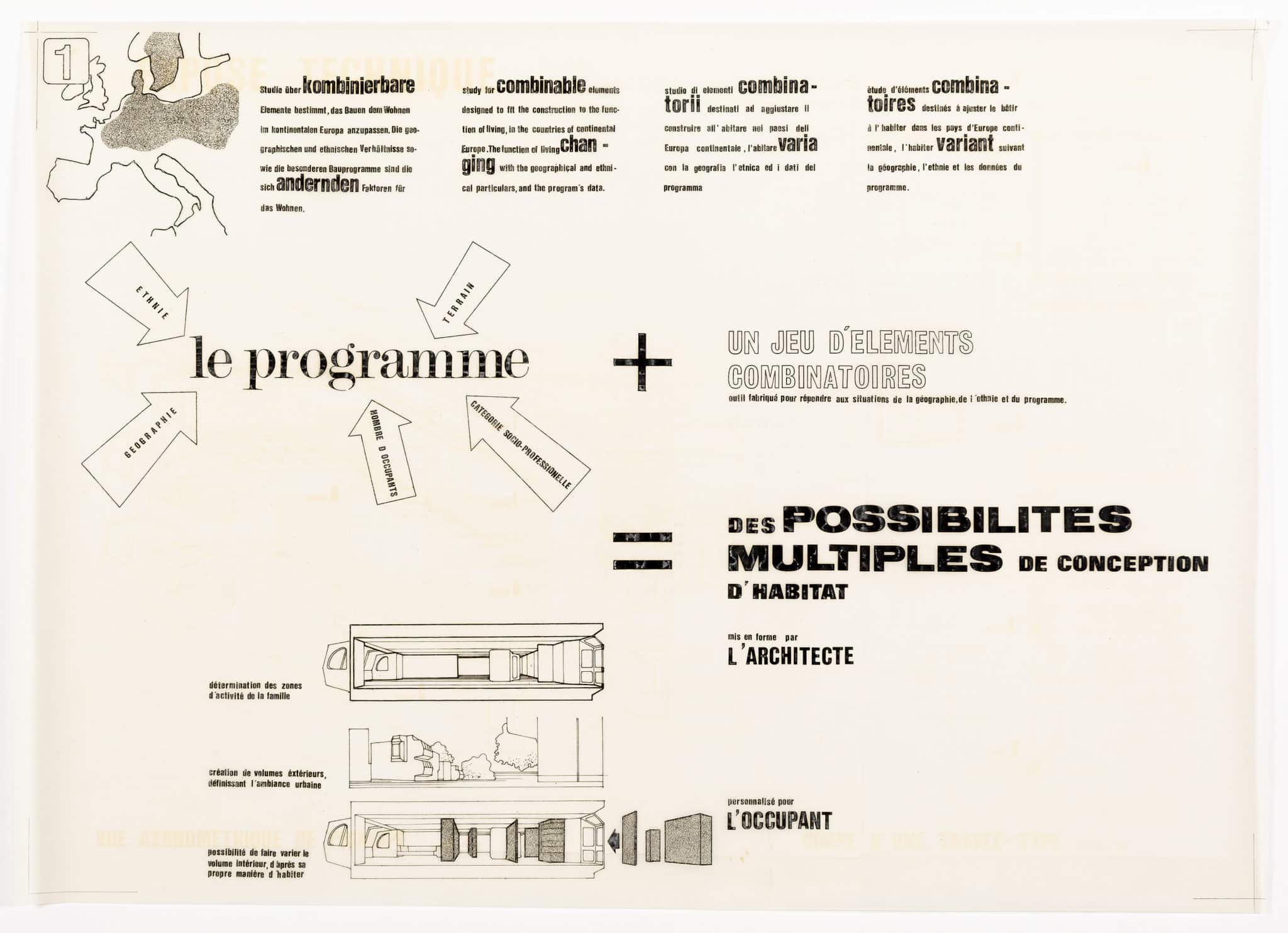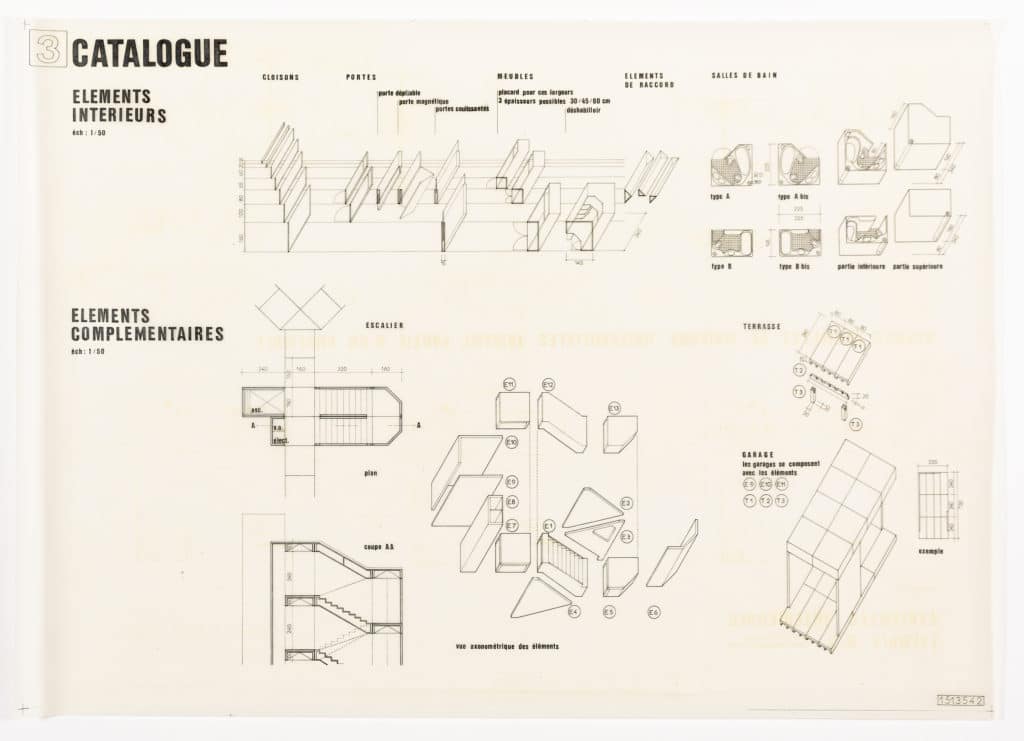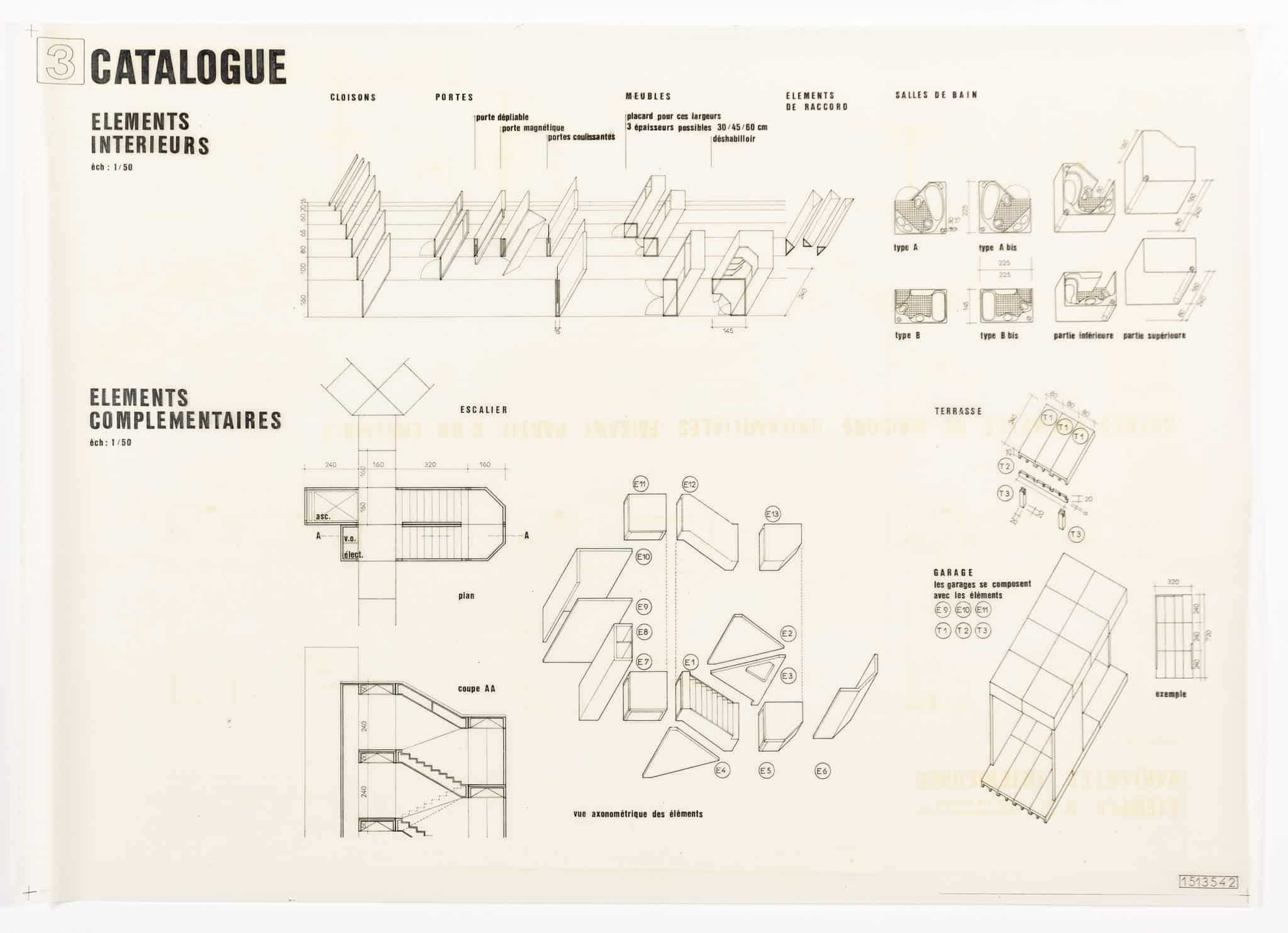 Staying on the theme of images and theoretical propositions from the sixties, the environment of the architectonic avant-gardes was that of the groups thought radical – they were Italian, Austrian, British and American (Archizoom, Superstudio, Archigram and others) and were known for their innovative graphic design and spectacular photomontages which often represented municipal utopias and thought-experiments: cities of demiurges which were neither desirable nor constructable, nor even habitable – urban nightmares with talented design and journalistic charms, continuous towns – infinite, suspended, even on the move, towns above towns, or even below. We did not belong to this negative, radical movement. We had a different dream, perhaps more rational. And yet we drew vast amounts, including the slices of towns to which our sketchbooks are witness.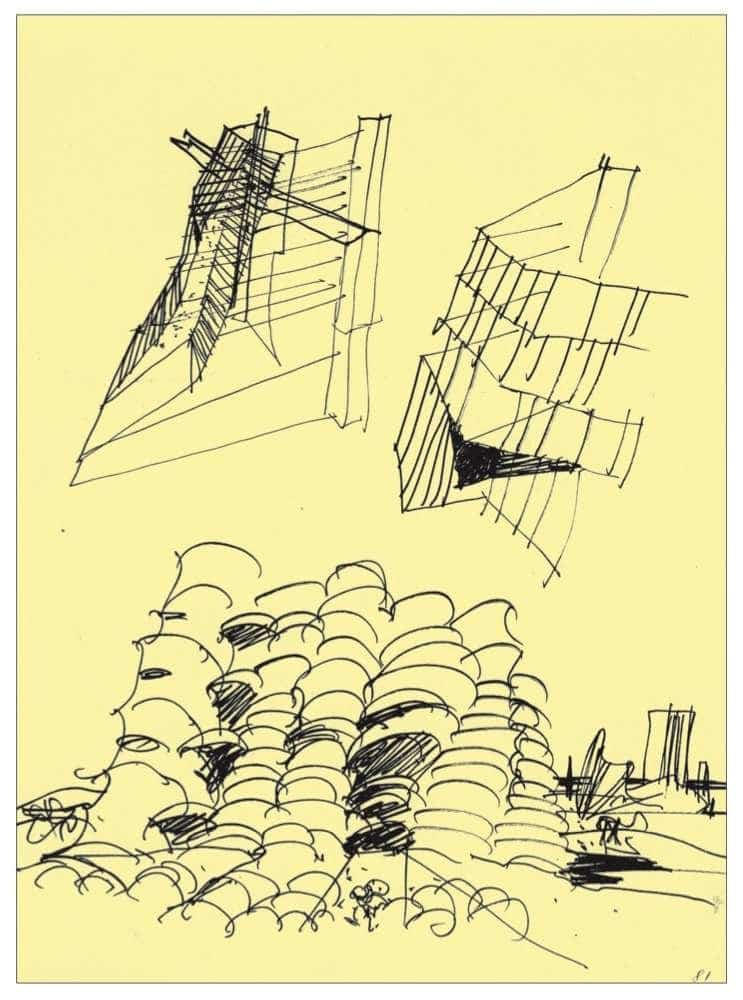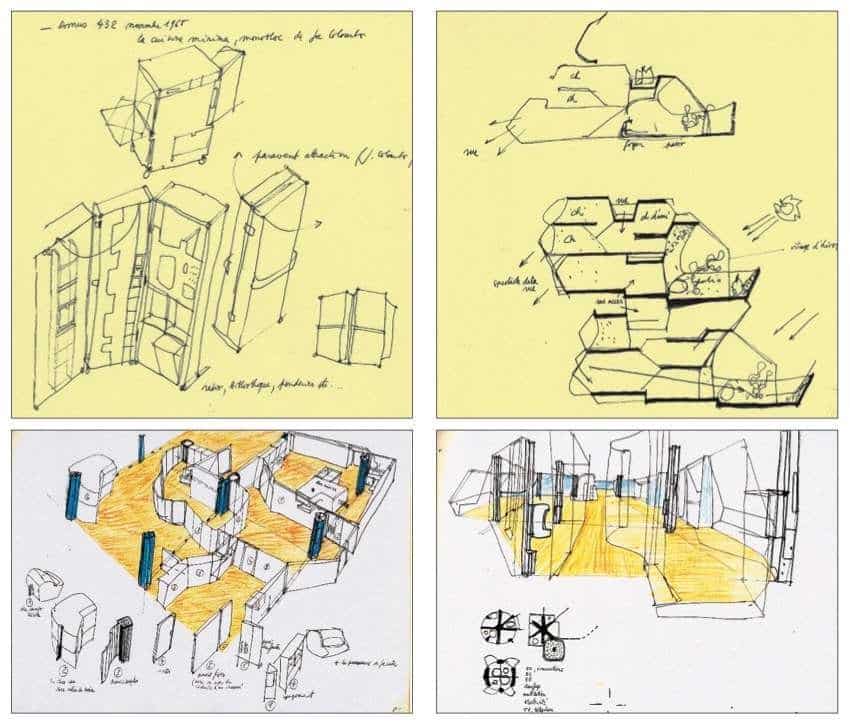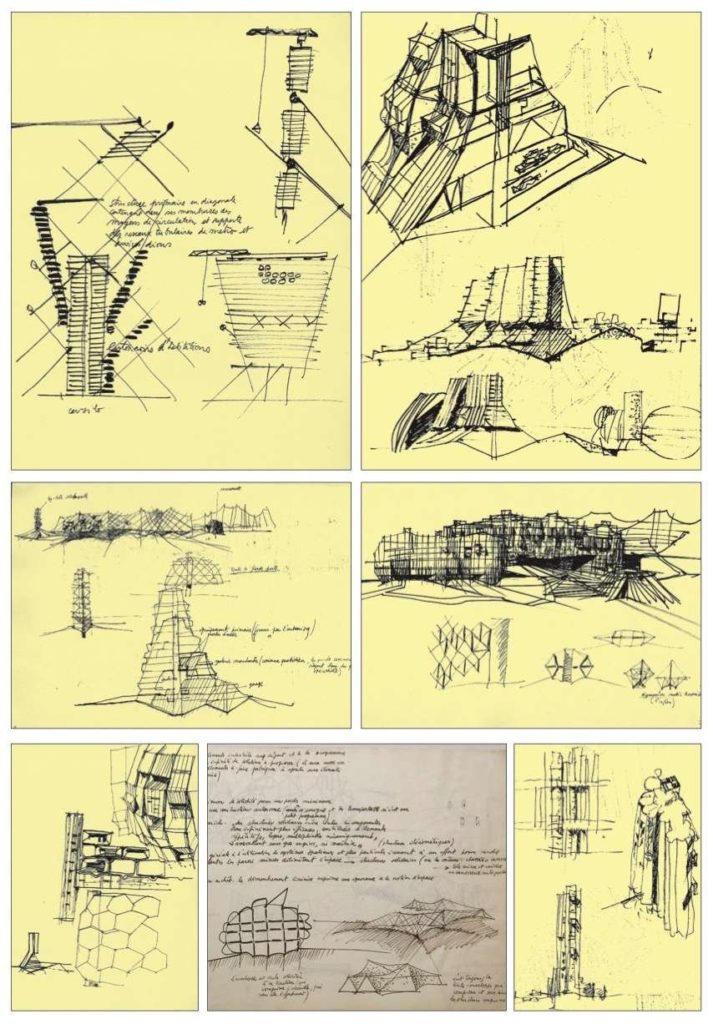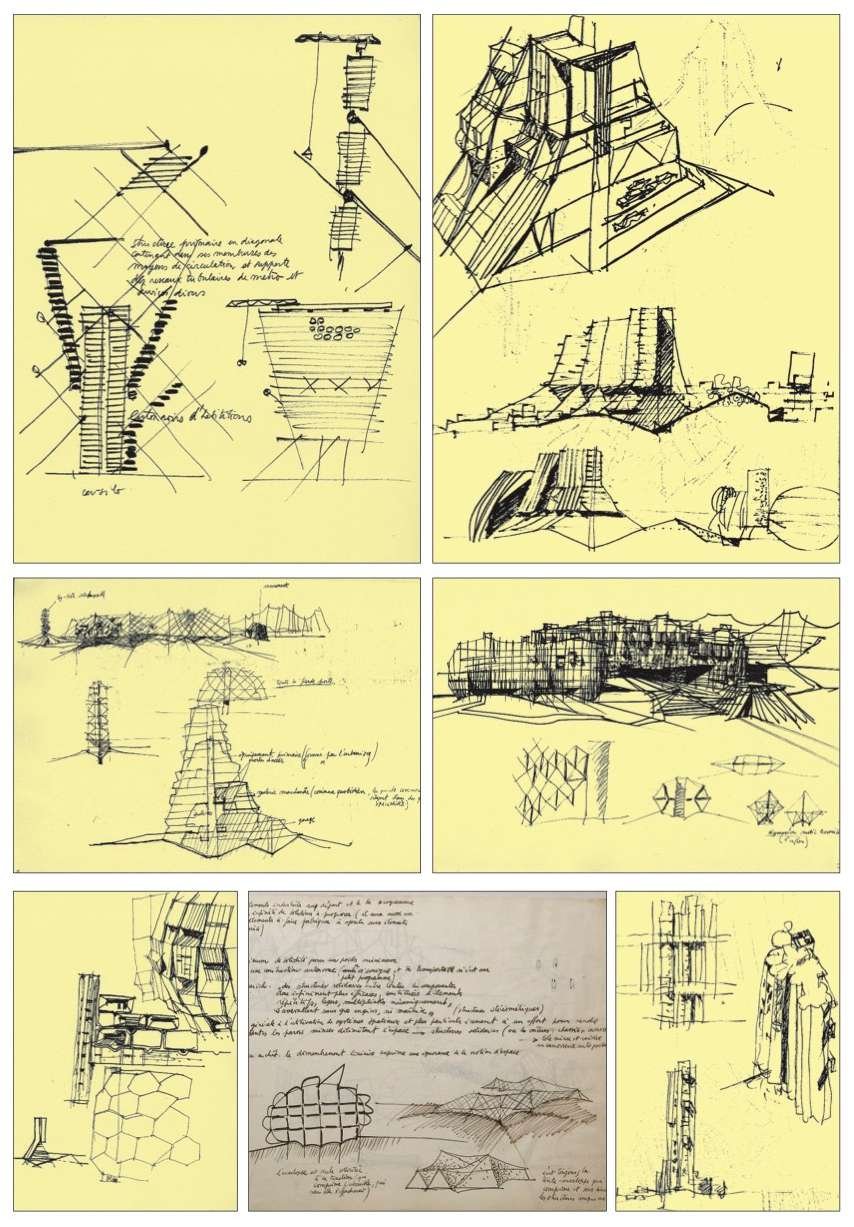 Our architectural studies at the Ecole des Beaux-Arts were ending in 1966–67 and we were on the hunt for a graduation subject to present together – Jean Aubert, Antoine Stinco and me. In order to be remunerated during this period of study, we applied in February 1966 for the Bourse d'Etude de Diplome [Diploma Study Bursary]which was organised by the Syndicat des Architectes de la Seine [The Seine Architects Union] (SAS). Our proposed programme was Essay on Dwellings Made on the Industrial Ladder. It was to be research on degrees of industrialisation across 3 dwelling programmes, a dossier presented with the below concept image, as well as four complementary one, to set out our steps. We were unsuccessful.


We were presented with a further opportunity to explore this same subject: the International Contest for Industrial Home Unity which was organised by the European Community of Coal and Steel (ECSC) that same year, 1966. Still looking for funding, we approached the Jean Semichon agency to pitch to the contest for payment. We were successful. Our study concerned on the one hand the possible industrialisation of individual living elements and, on the other, collective living on multiple floors. The idea of a neighbourhood, or even a town, was not far off. The eighteen concept images were the result of this study. For this contest, our drawn research and sketchbooks remained as abundant as ever.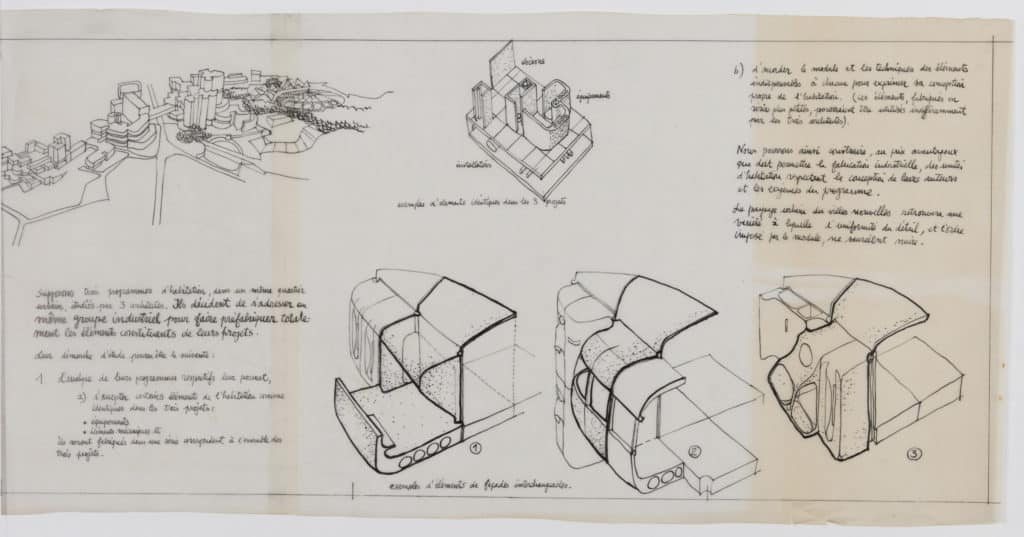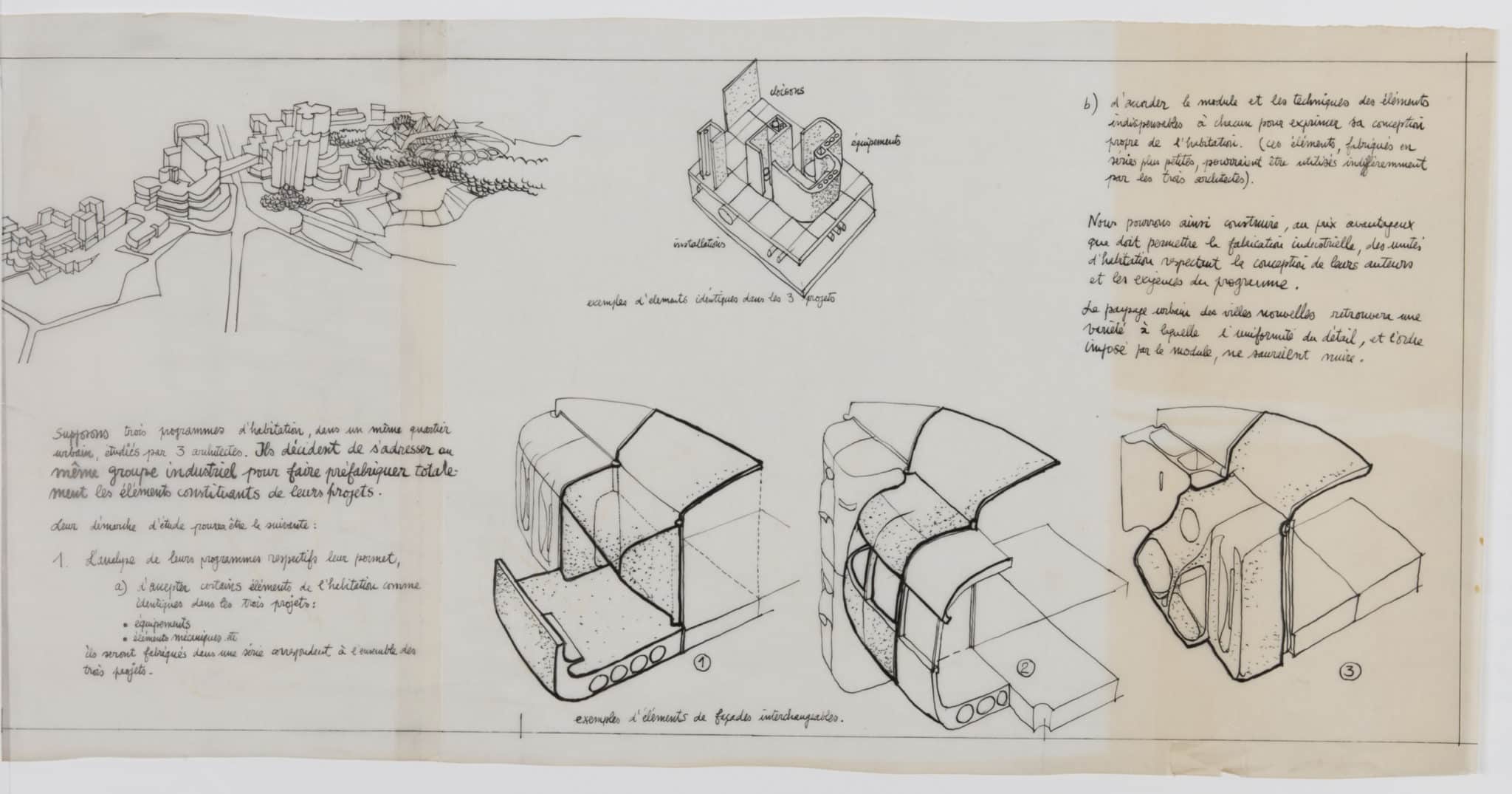 I don't think this contest ever had a follow-up – my memories on the subject are hazy – because we had already lost interest in steel. Our curiosity was overtaken by new textile structures, inflatable and stretchable. In May 1967, we offered Pneumatic Living to the Paris Biennale. No doubt the jury had little use for it.
Our Pneumatic Architecture diploma was later presented, in June 1967, and the Inflatable Structures expositionat the Paris Museum of Modern Art followed in March 1968.