These images show a series of buildings and public spaces designed over the past decade on Victoria Street, some made intuitively in meetings, others in contemplation, and others as a way to try to communicate something. They also formed part of my PhD submission, and so are sometimes attempts to make visible an argument or a specific reading of a place.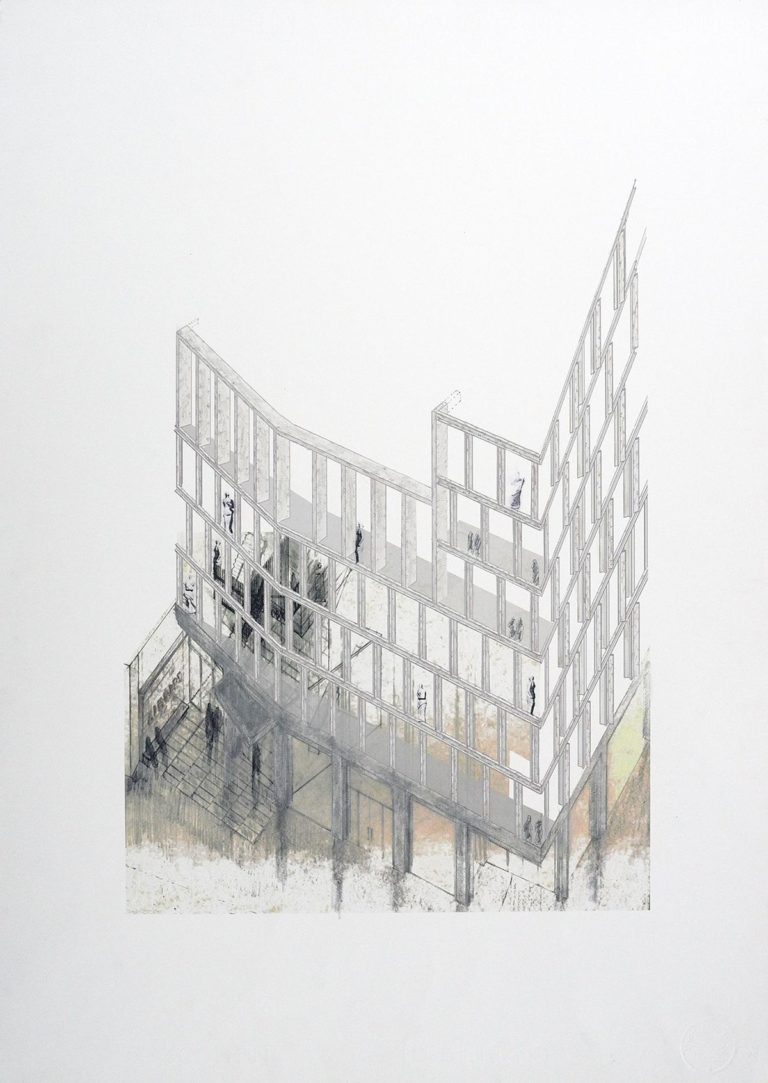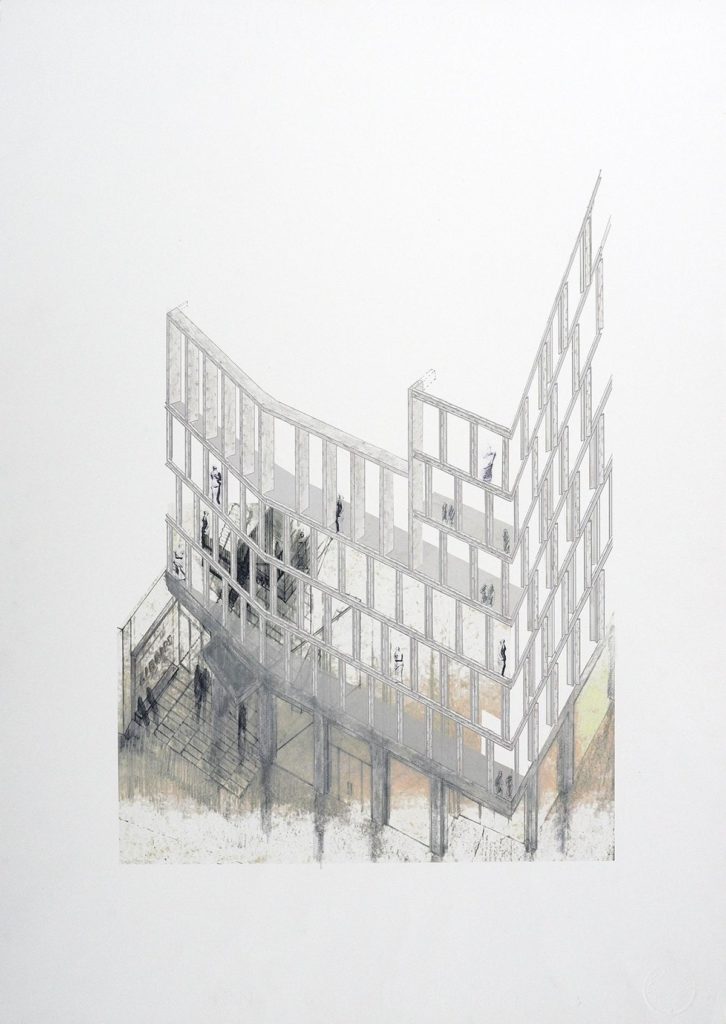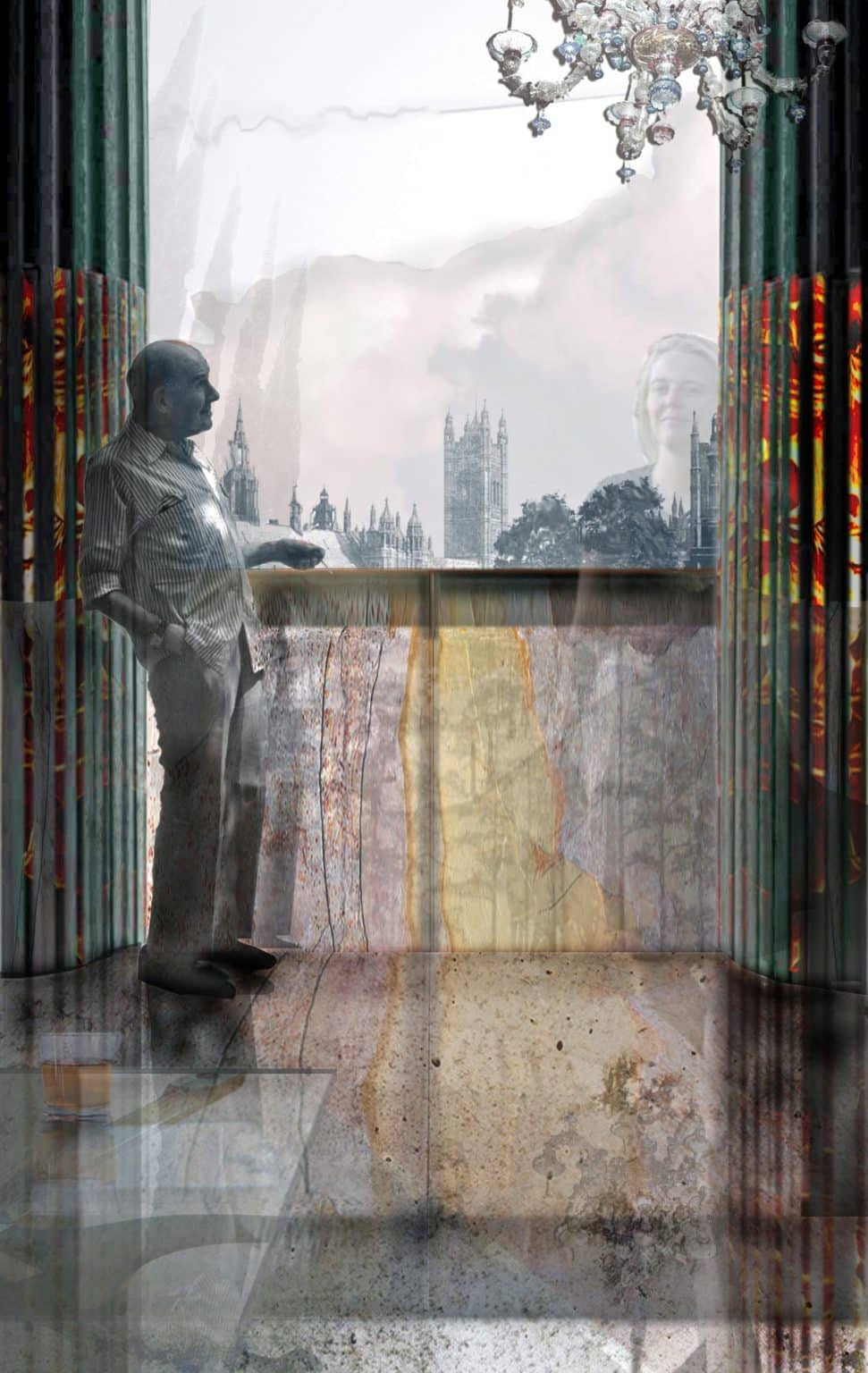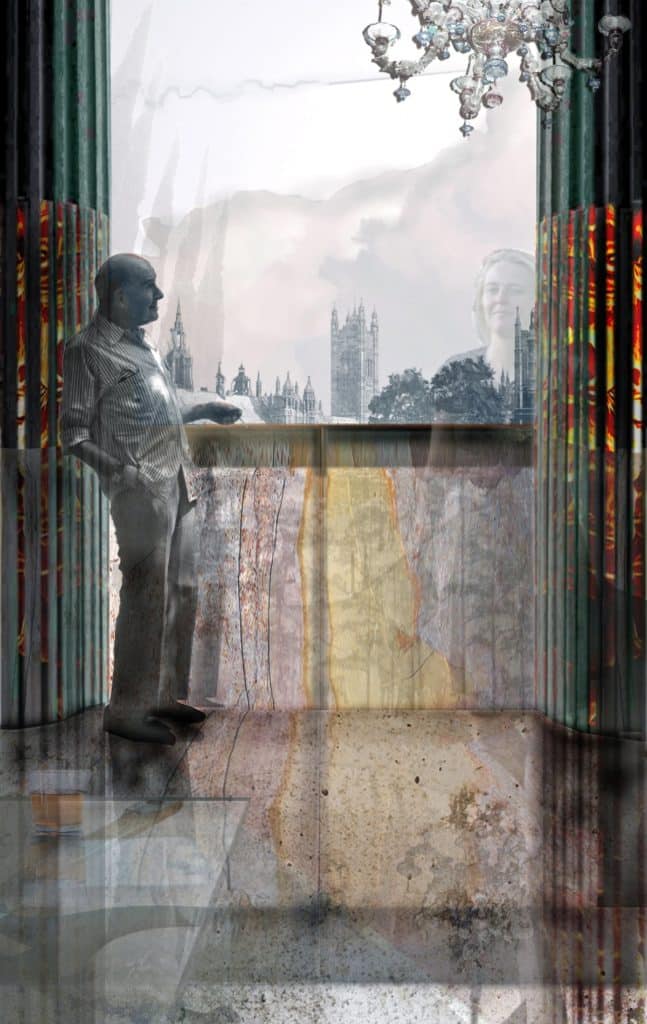 Drawn as a series of more or less public rooms, the interiors and thresholds of Westminster reveal the interpenetration of rituals and theatrical life into almost every aspect of city life there. In this landscape of playing surfaces the ludic character of civic culture is evident in the recurrence of the festive gate as an architectural trope.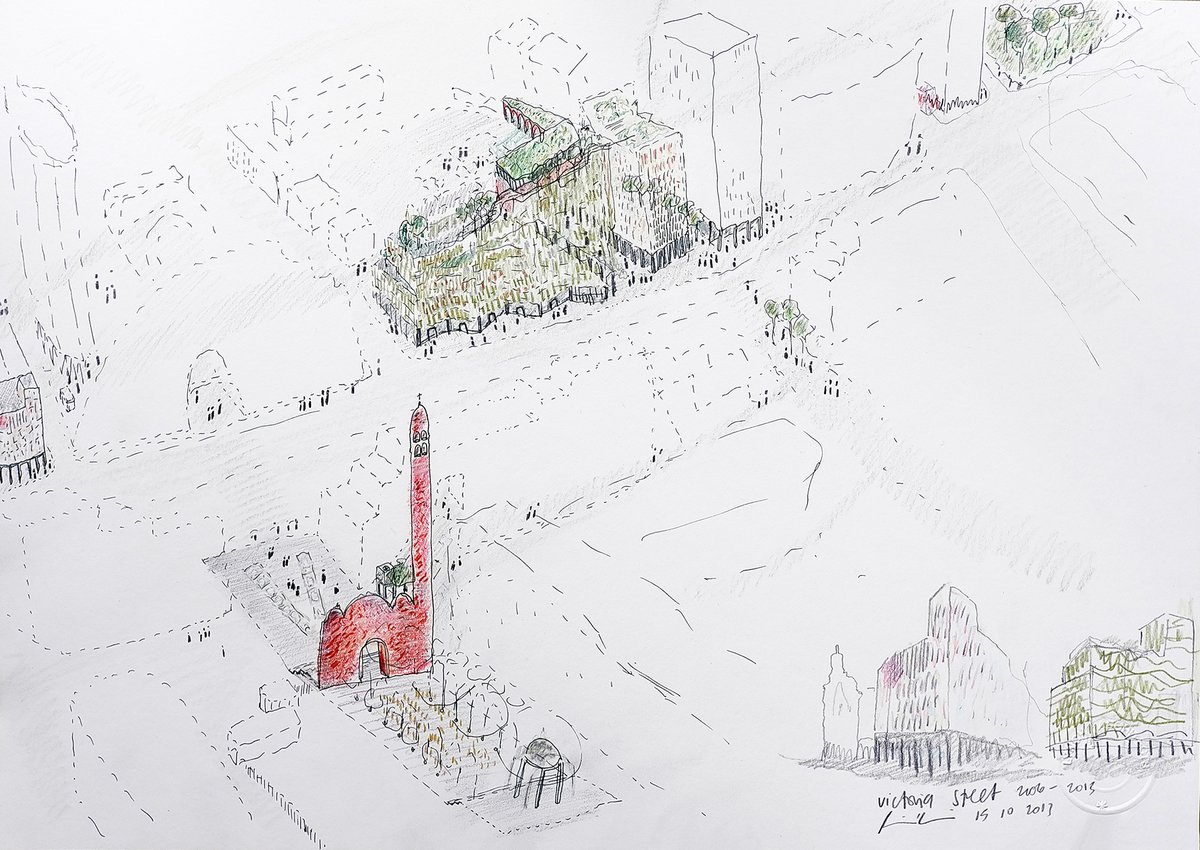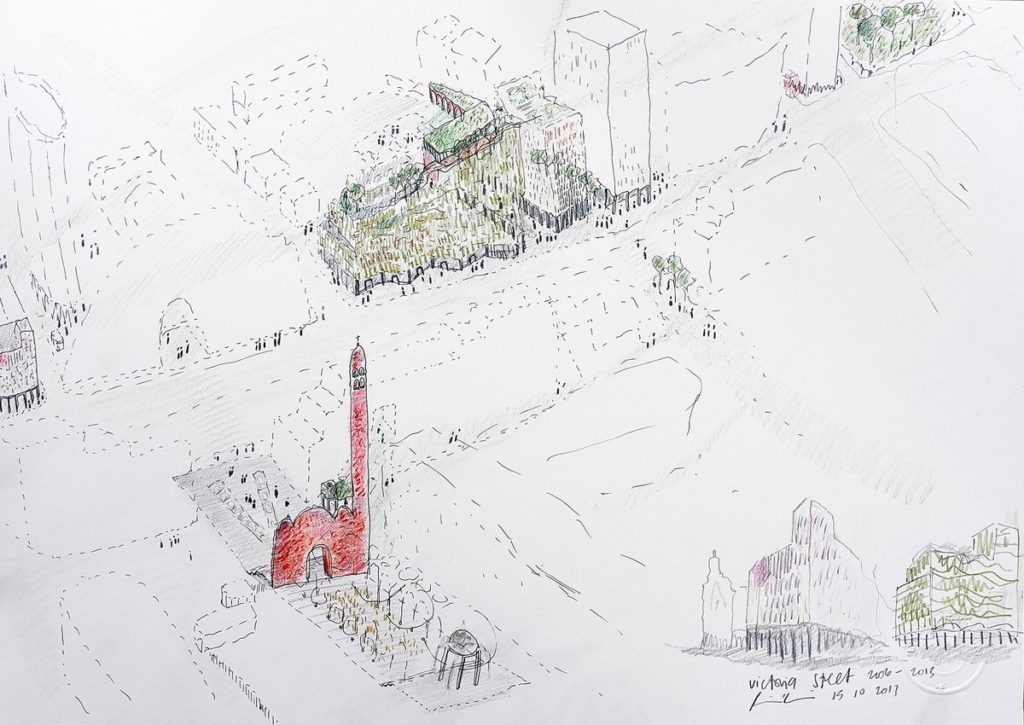 From the façade of Victoria Station (a quasi City Gate) to the baldacchino in Westminster Cathedral, the proscenium arch that frames both inner and outer faces of the Victoria Palace Theatre, etc. The city appears as physiognomic silhouettes, armatures, bodily faces, and as a network of horizontal and vertical stage sets, set up for the drama of urban life.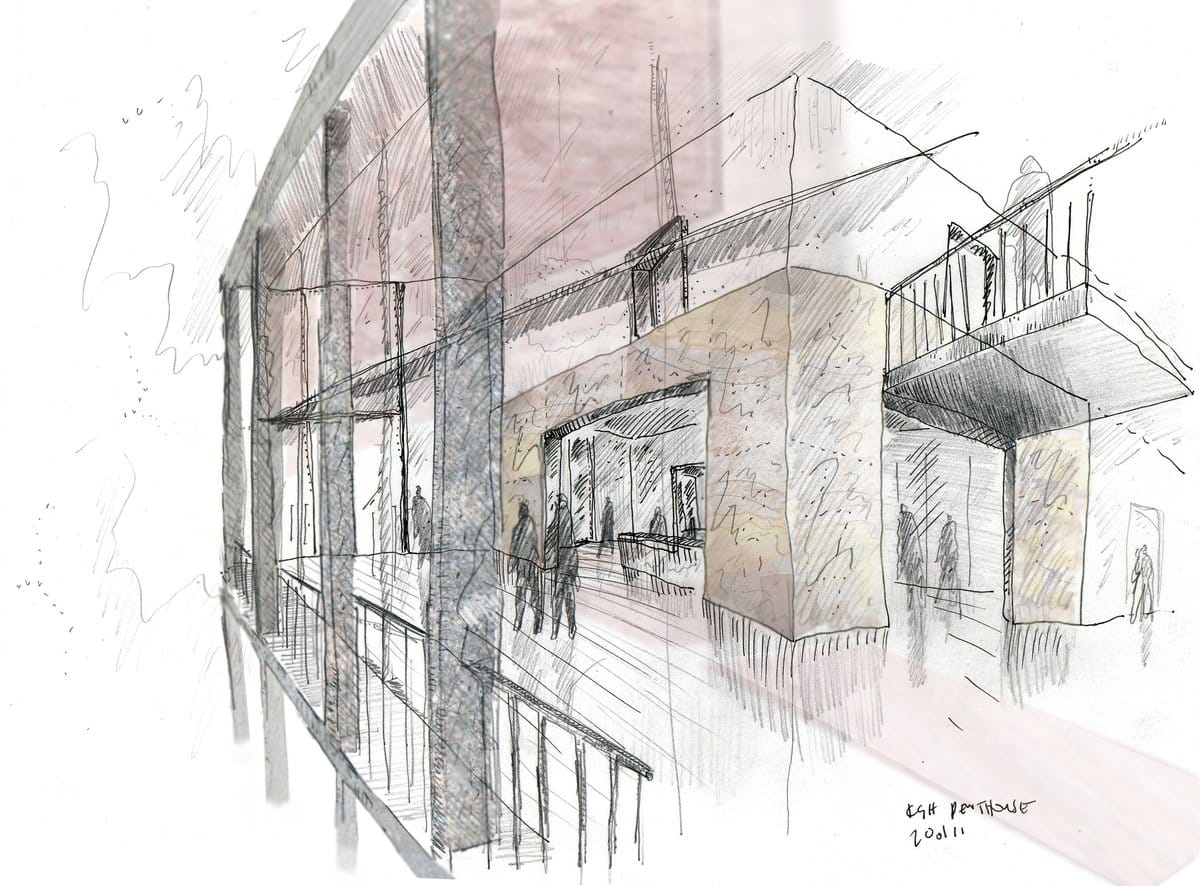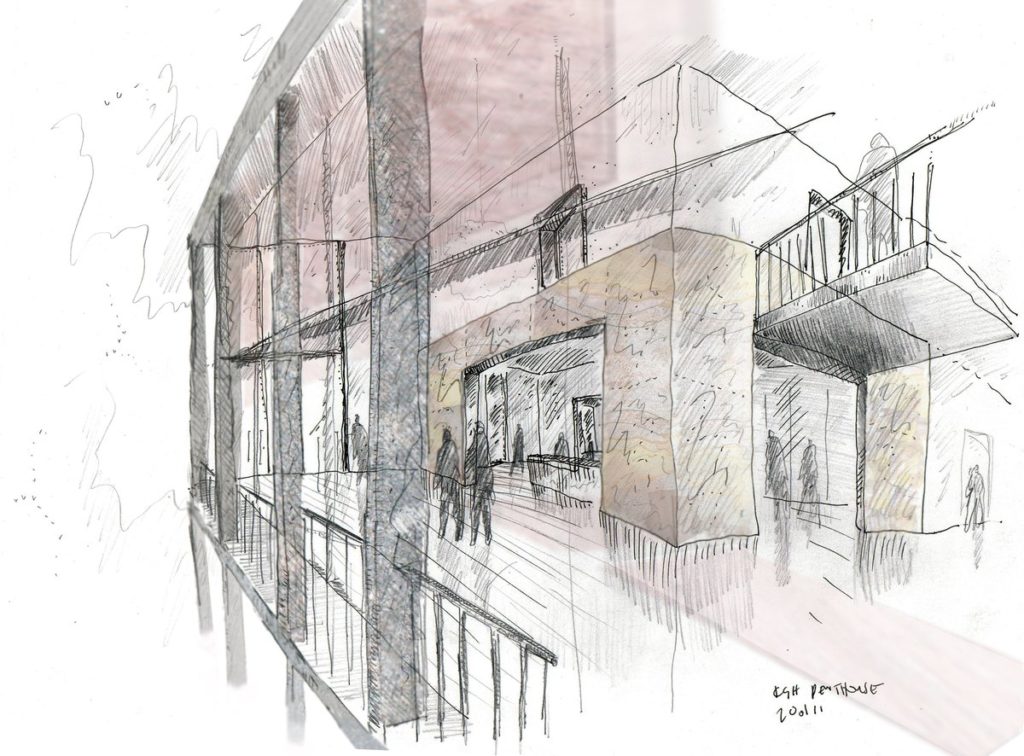 In Gadamer's terms – described in Truth and Method and The Relevance of the Beautiful – play is the key to understanding culture as generative and redemptive. It's helpful, he suggests, to see all human life as more or less serious play: from rhythmic bodily movements (with or without balls); to dressing up; to song and dance; to language acquisition; to the theatrical performances of professional life (the costumes and self conscious roles played by judges, committee chairs, even doctors, etc.); to religious festivals (all more or less rhythmic and cyclical performances); to the 'sacred games of art' (Schiller).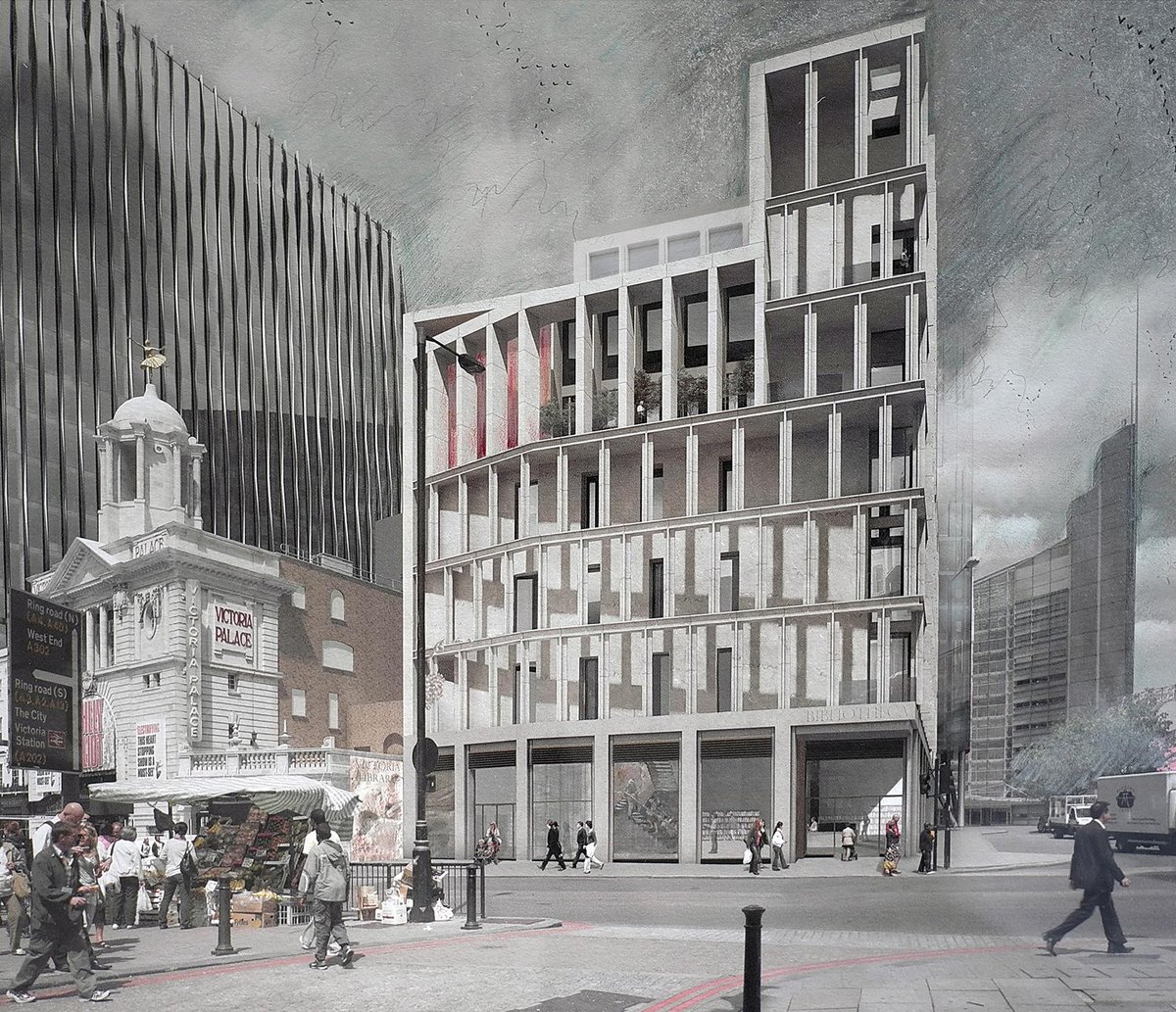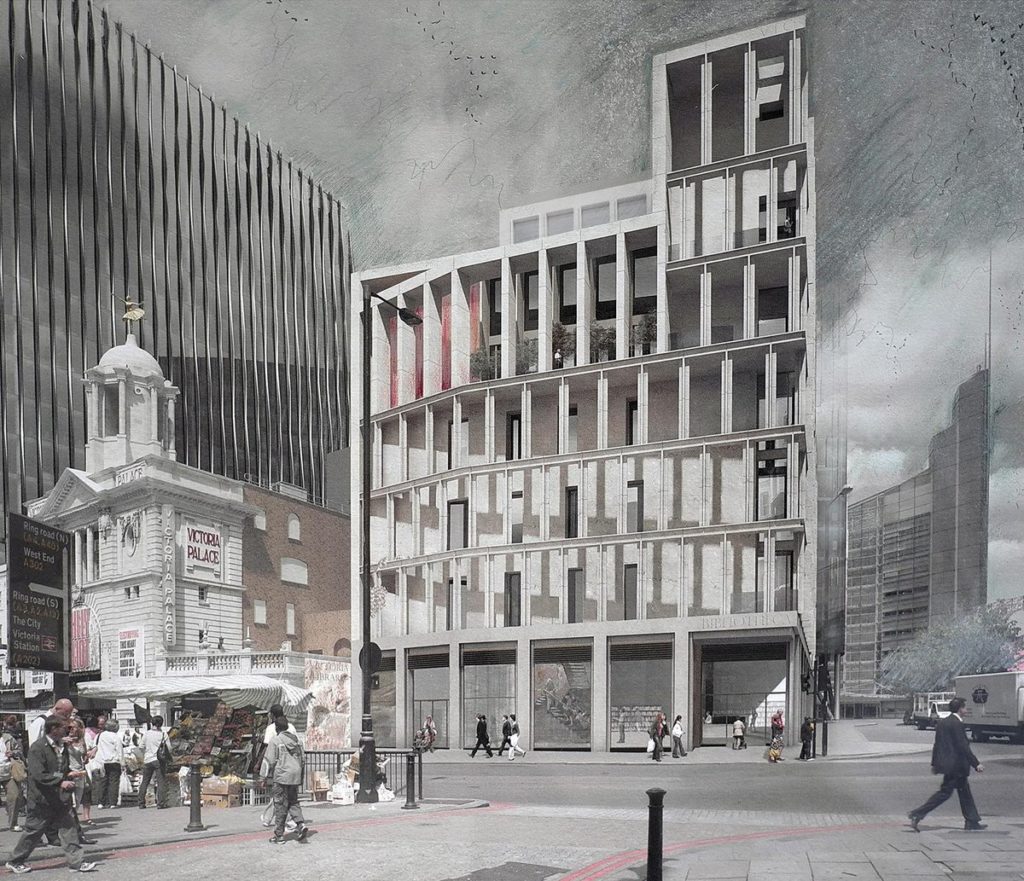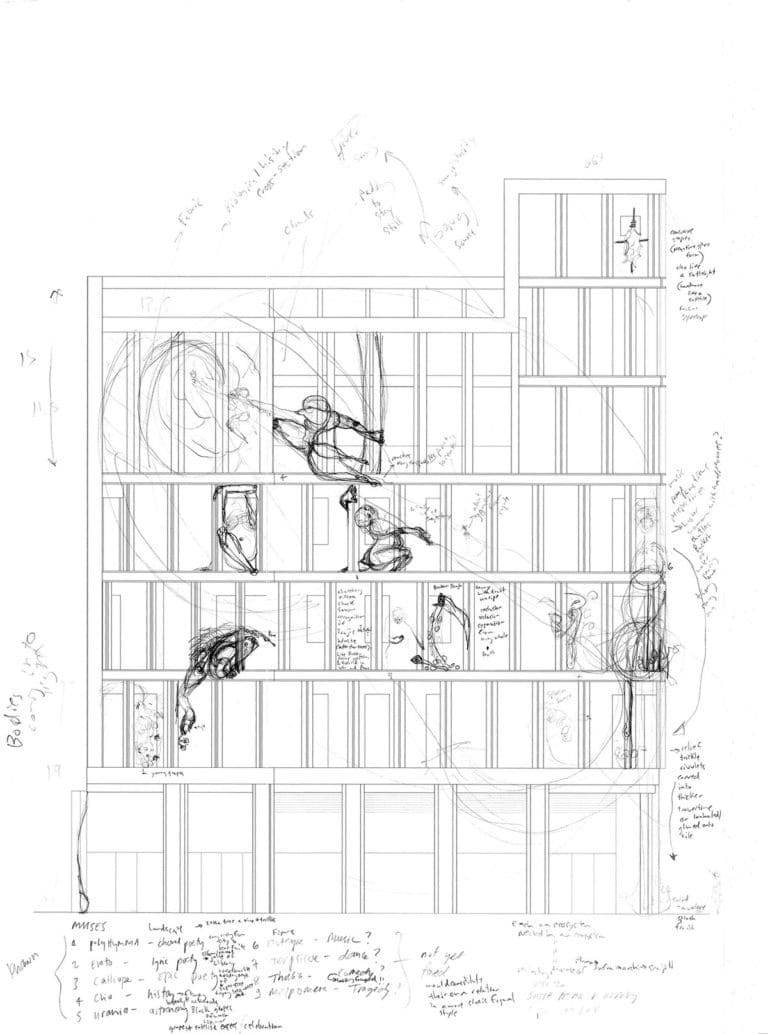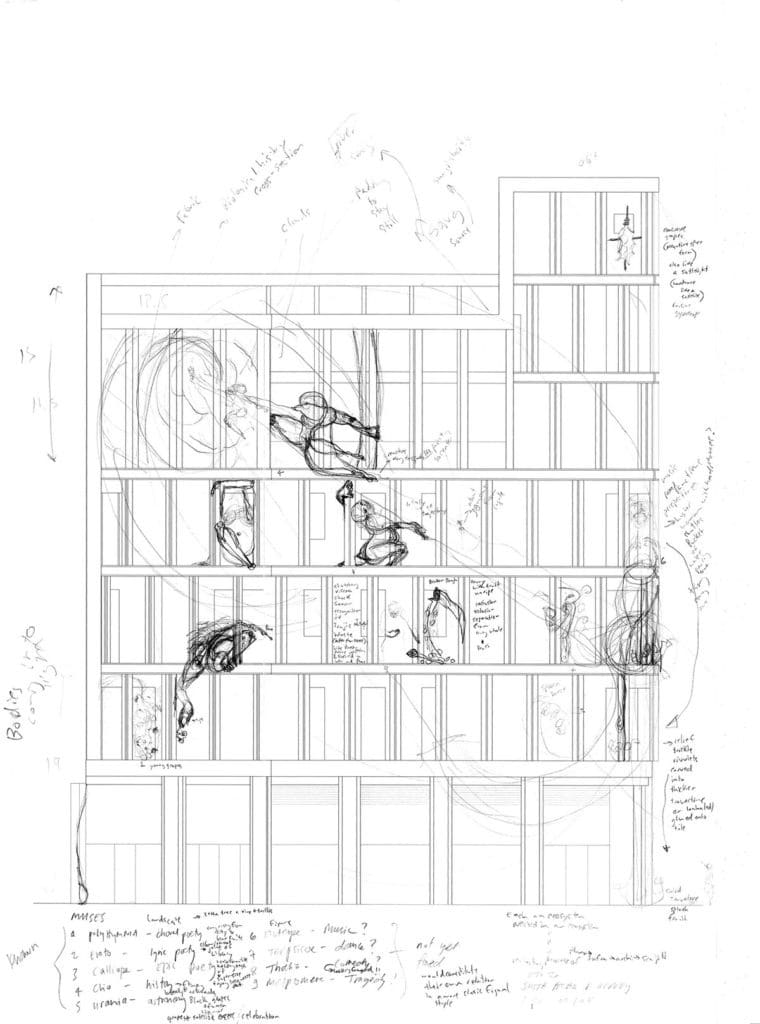 This way of thinking is, I believe, particularly powerful for design, redeeming architectural creativity from the dead ends of useless beauty on the one hand, and pointless production on the other. It also helps us see cities in terms of what Peter Carl calls Civic Depth, rather than as public or private space ('there is very little of a city that is purely private – perhaps the domestic loo,' he declares in 'Civic Depth', Mimesis: Lynch Architects, Artifice, 2015). Rather, depth reveals itself as layers of more of less representational aspects of civic life.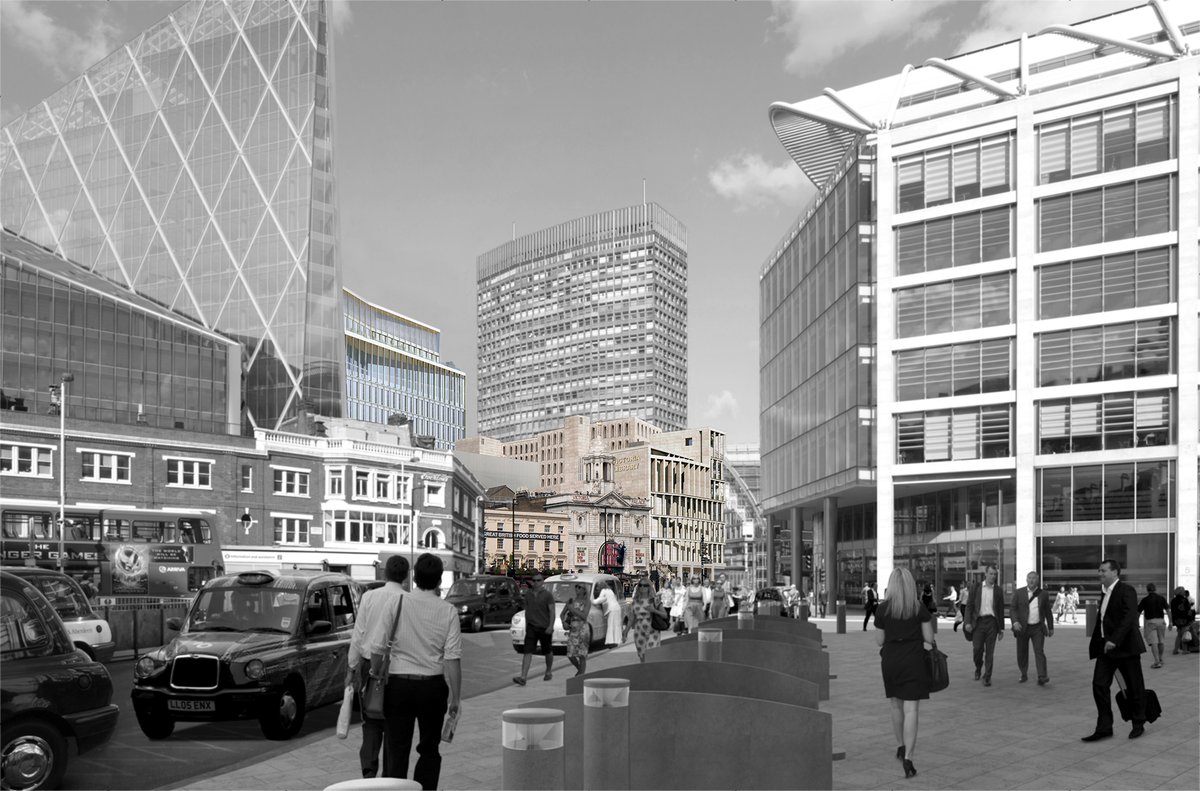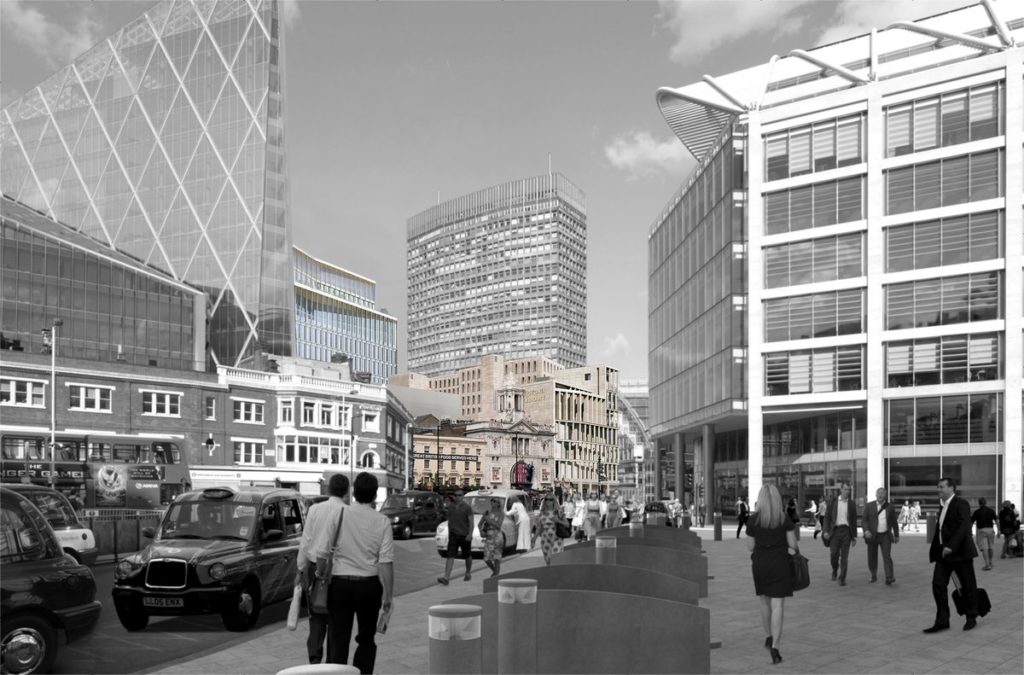 Understood in this way, theatricality – and in particular the sacred character of play – isn't just evident or potentially visible in the Catholic cathedral on Victoria Street, but also in the theatre, train station and town hall – at least in my reading of it. And thus a library next to a theatre, across from a cathedral precinct, and even the space beside a town hall, are examples of degrees of theatricality, and in proximity to these public territories, the balconies of someone's home are too.