Take One: James Gowan and Sandra Lousada on the Leicester Engineering Building
Take One is a collaboration between Drawing Matter and the Architects' Lives oral history project run by National Life Stories. Each episode pairs a drawing or visual element with a short audio extract, showing the image alongside the voice of its creator or an informed commentator. The audio extracts are taken from life story recordings created by National Life Stories at the British Library alongside sister projects with a range of people. Many of these recordings can be heard online.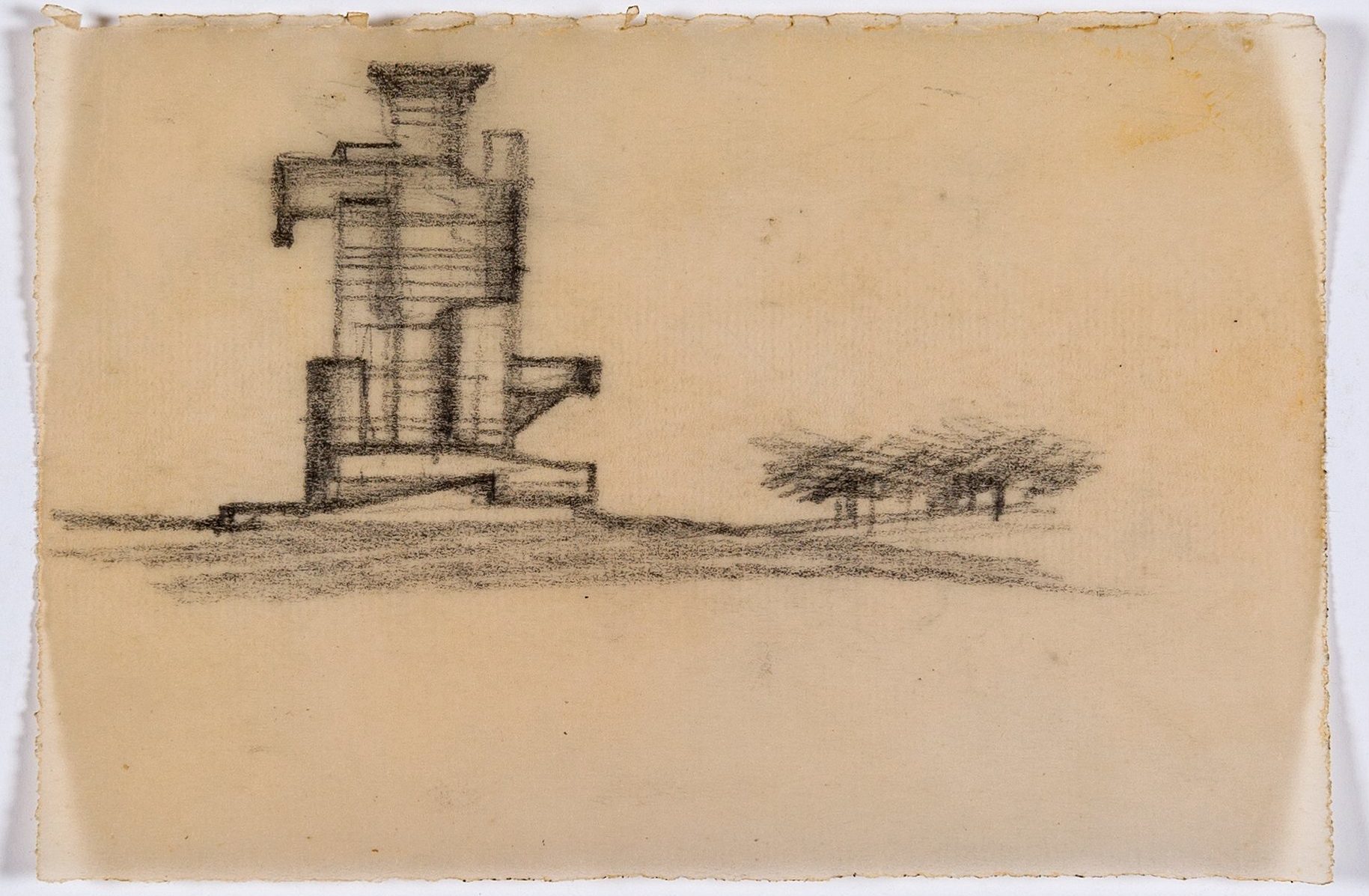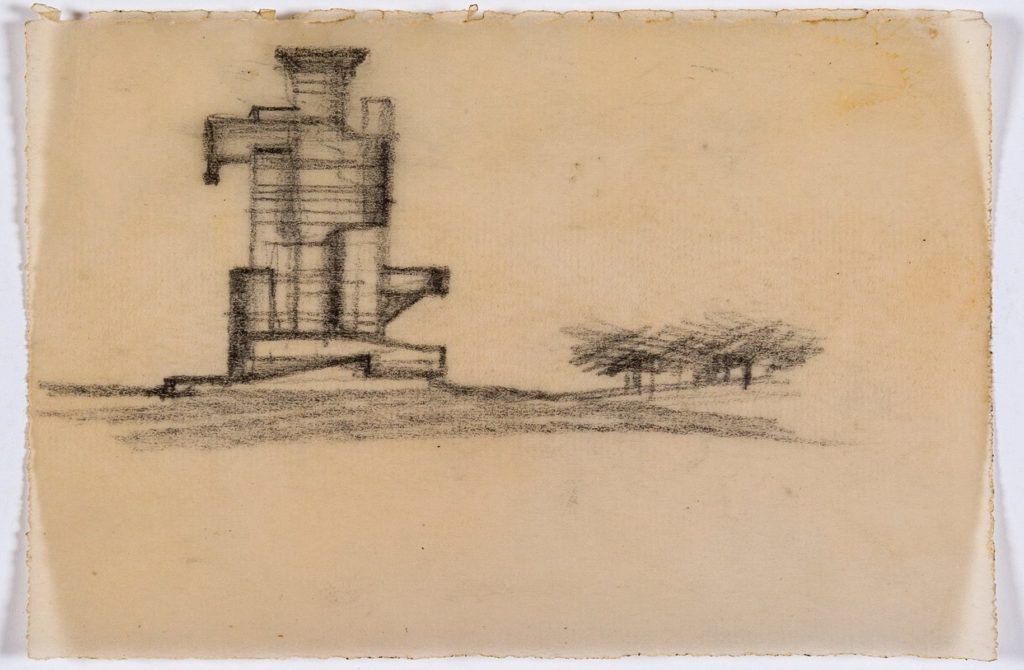 'Leicester Engineering is a product of its immediate circumstances rather than of its environment, present or future,' wrote John Jacobus in the Architectural Review in 1963. 'It is a timely solution as well as a timely design. It realistically deals with the here and now and, without obstruction or interference, it leaves the future to find its own way.'
Completed in 1963, Stirling and Gowan's University of Leicester Engineering building was part of the postwar hey-day of university projects. But while this period yielded some of the most imaginative brutalist and modernist architecture of its time, the building the pair designed was a wholly new and unanticipated creature in the landscape. As Gowan reflects in the clip below, this is because 'we were in the dark, really. We didn't have a model to work to. We were shaping the thing up from scratch.' What formed was a series of discrete volumes, all responding to functions in the client's brief, which were then, 'fitted together like the "pile-up" that Gowan had admired as a student or the bricolage approach that had fascinated Stirling at Ronchamp'. [1] But while Leicester might have made Stirling and Gowan, it is also attributed to the office's breakup. Its simultaneous synthesis of opposing views – those of a classicist and a gothicist – could never again be replicated.
The following pair of clips were extracted from oral histories with Gowan in 2013, and the photographer Sandra Lousada, who visited the building with the architects when it was under construction. On the contact sheet (below) are the images that Stirling approved. 'The red lines marking a frame are my marks,' she says. 'Jim's marks are the ticks in red and the crosses in red. There are quite a few pictures where he didn't agree with me as you will see.'