Writing Prize 2020: Architectural Apparitions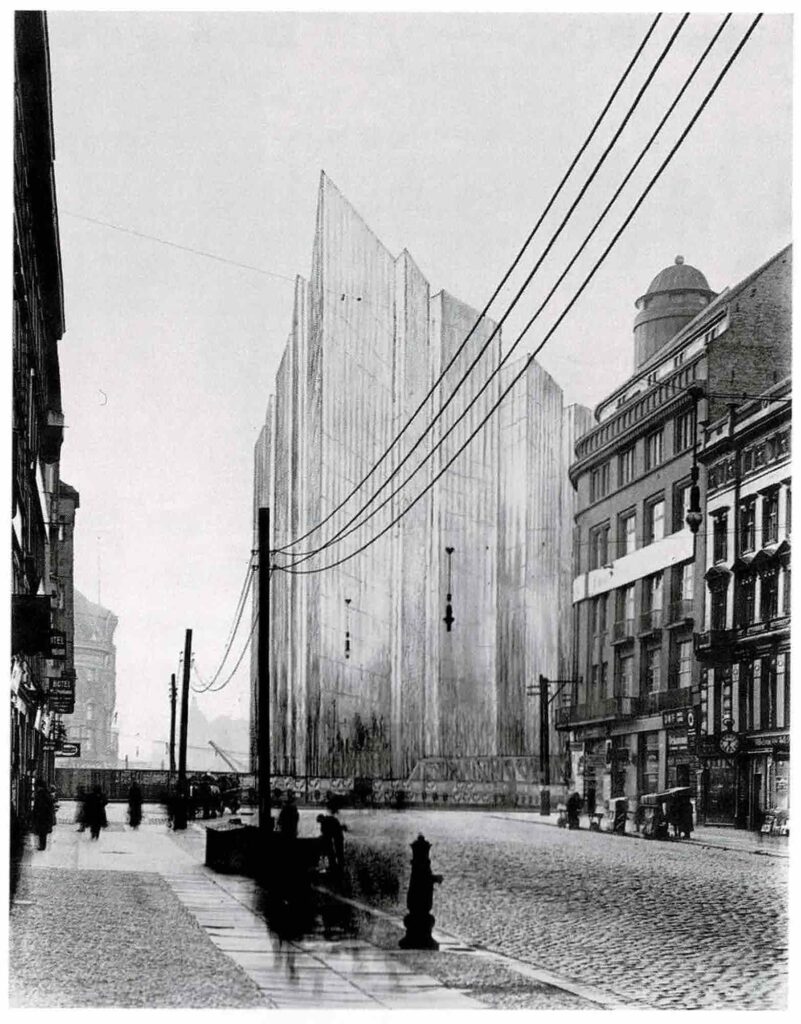 Some dreams are never meant to see the light of day. Like a wild design that continually finds itself at the bottom of the roster, patiently waiting its turn to be a part of the city's skyline, it either promises to burn a hole in the pocket of the investor, or is ruthlessly ridiculed by structural consultants. Perhaps a rival suddenly materialised a suspiciously similar proposal, or the threat of being pelted by the public looms large – the reason why some designs remain unbuilt are plenty. Such is the story of the Friedrichstrasse Skyscraper, designed by Ludwig Mies van der Rohe as a proposal for the Turmhaus Aktiengesellschaft competition in 1921. A crystal set in the urbanscape of Berlin, the structure was a clever juxtaposition of its surrounding context. It defied all established norms of the time, structurally as well as spatially, and pushed people to test the potential of the human mind. Ideas like these, that seek to push imagination outside its box, often encounter the strength of conservative inertia. They are relegated to a life contained within the page, which renders them immortal. The superimposition of the architect's drawing over a photograph of the street leading up to the site gives the structure a ghostly quality, and anyone looking at the image is left with a sense of awe and curiosity. The building seems so real but is nowhere to be found. Not only are these drawings an essential part of the design process, but for those forsaken ideas, a means to existence.
A designer, at times, may just be lucky enough to catch a glimpse of their own architectural apparition through the lens of a sketch, lurking among the ones lucky enough to have found their place under the stars.
Anahat Chandra is a student at the Sushant School of Art and Architecture, Sushant University in the city of Gurugram, India.
This text was a prize winner in the short form category (≤ 350 words) of the Drawing Matter Writing Prize 2020.