Architecten De Vylder Vinck Taillieu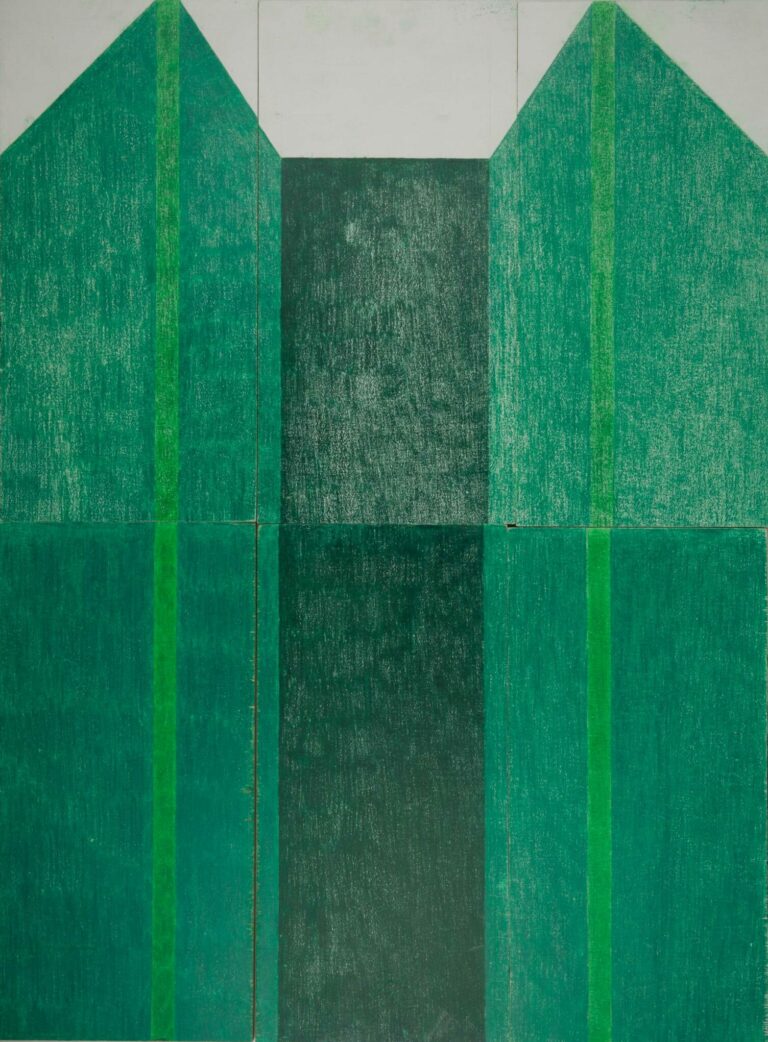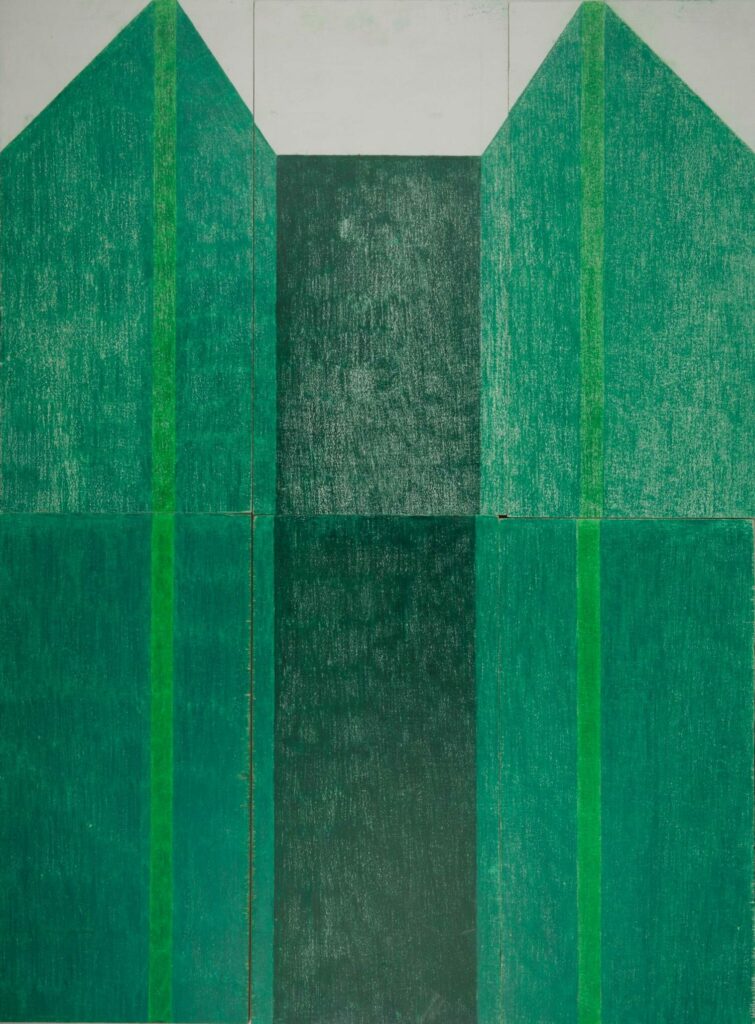 One cannot see these drawings without seeing the mural by Sol LeWitt, in which an electrician has subsequently installed doorbells and a light switch. The mural is in the entrance hall of a city palace that was for a time the entrance to a gallery. When the gallery stopped its activity in that venue and moved on, a new landlord converted the building into student studios and ordered those doorbells. It was the end of the mural. But the start of something else.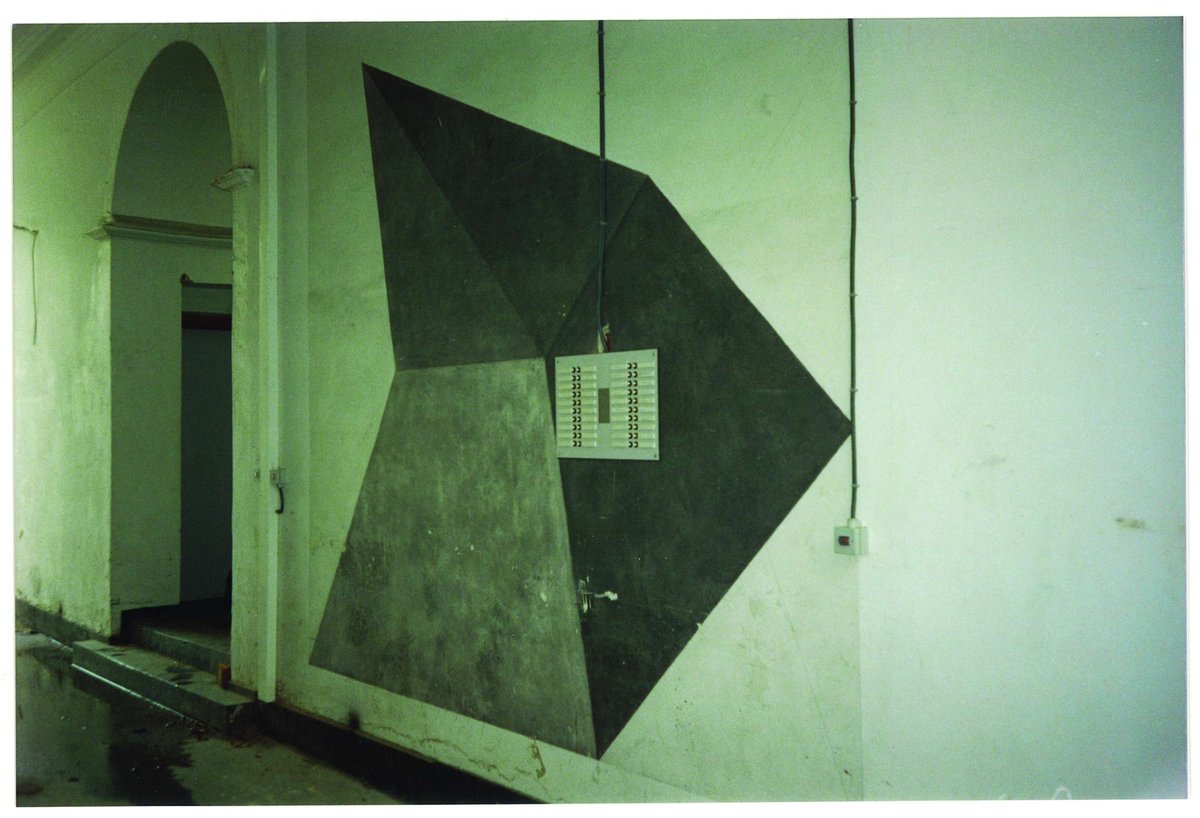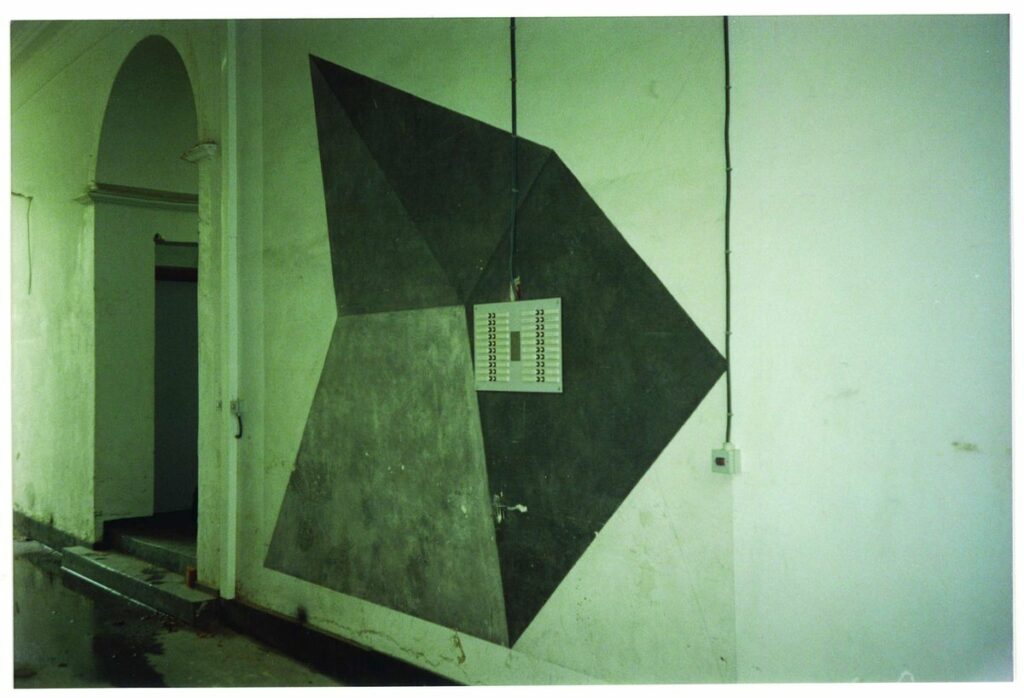 When the gta Gallery at ETH Zürich invited us to curate an overview exhibition on the work of architecten de vylder vinck taillieu (aDVVT) it was decided that before the exhibition opened, the exhibition space itself needed to be taken under review. aDVVT felt uncomfortable with the space and advanced seven proposals to change it: to prepare the space for the exhibition on one hand, but also to better reflect the way aDVVT works.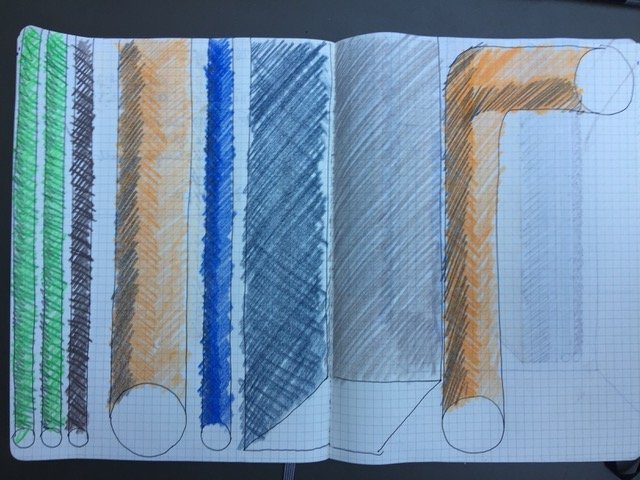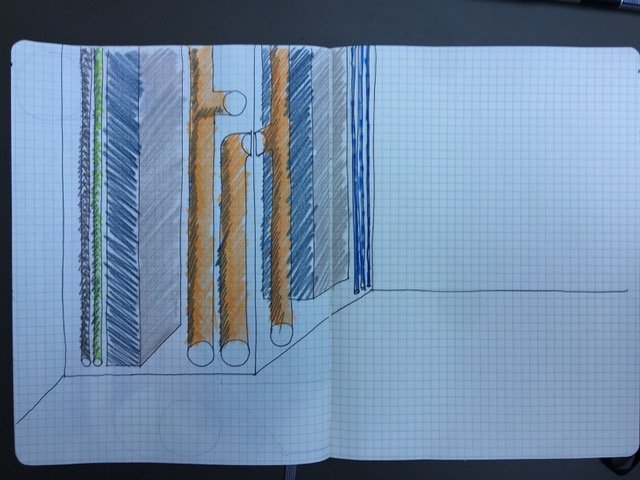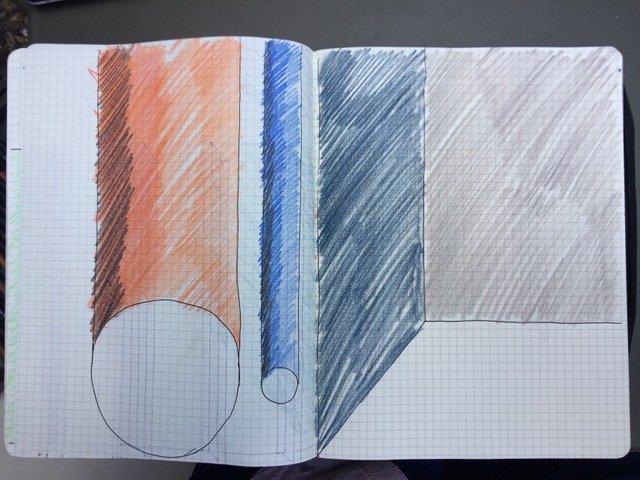 Owing to building regulations it took longer than expected to realise all the interventions, so we decided in the meantime to present 1:1 scale mock-ups of all seven projected interventions. One idea was to expose the structural columns of the building and paint them green. (The green is a recurrent motif in aDVVT's work, as is the love of showing structural elements as they are – in this case an HEB column.) Since the idea could not be realised as such, the thought came of representing the idea through a drawing. The drawing's technique refers back to the mural by Sol LeWitt: it not only produces a particular effect but also celebrates the work that's being done. It takes time. It takes time to make and it takes time to reflect.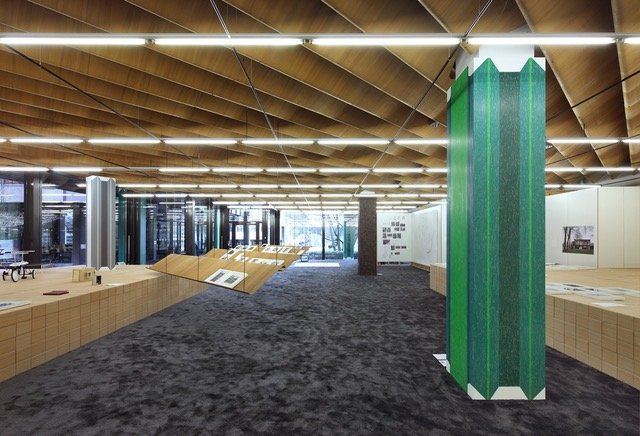 This is not what a drawing usually does. Usually a drawing prepares the way for a project. Or it represents a never (to be) realised project. Or simply an idea. Once ideas and projects are realised, drawings become redundant. Maybe that's what the architectural drawing is, in essence: a preparation for an approaching reality.
This drawing is different. It reveals the idea behind the project. One could say that with the idea realised the drawing was no longer needed, but this drawing brings idea and reality together again. And in a way, it is drawn not as a reality but as an idea.