Freestanding: Sigurd Lewerentz
VENICE ARCHITECTURE BIENNALE, 2018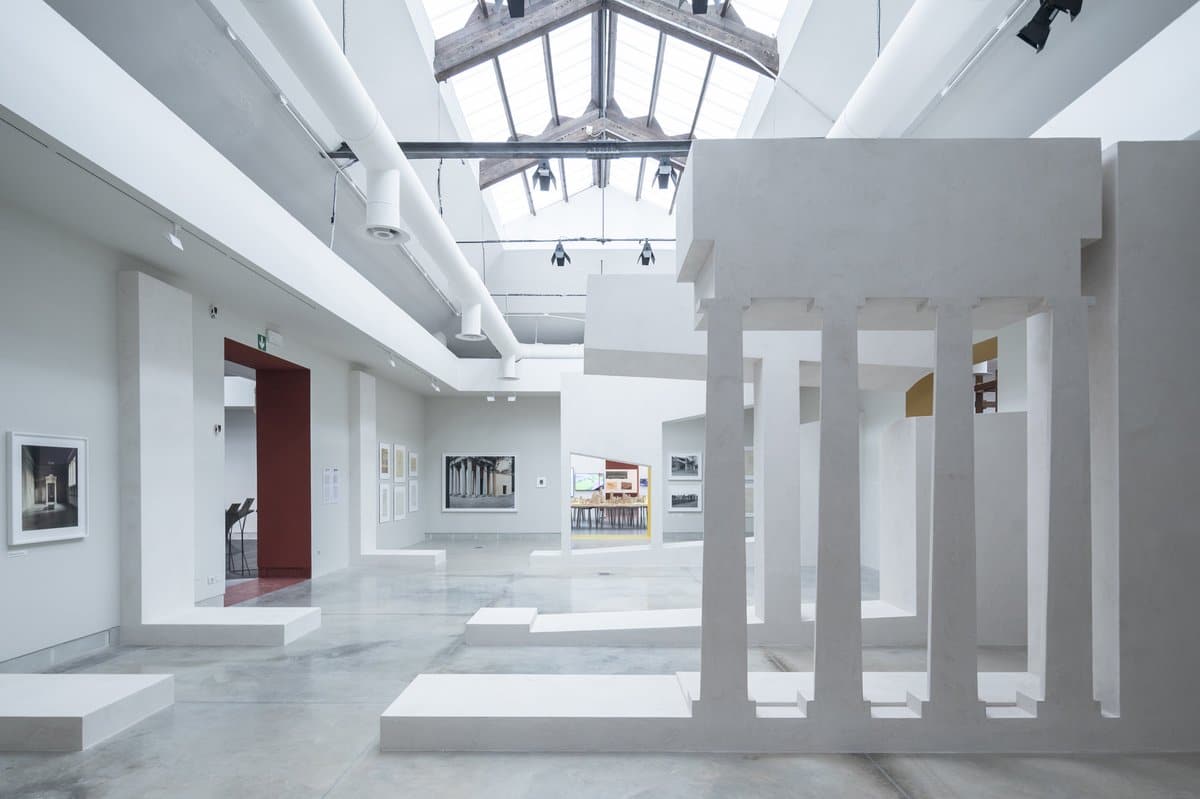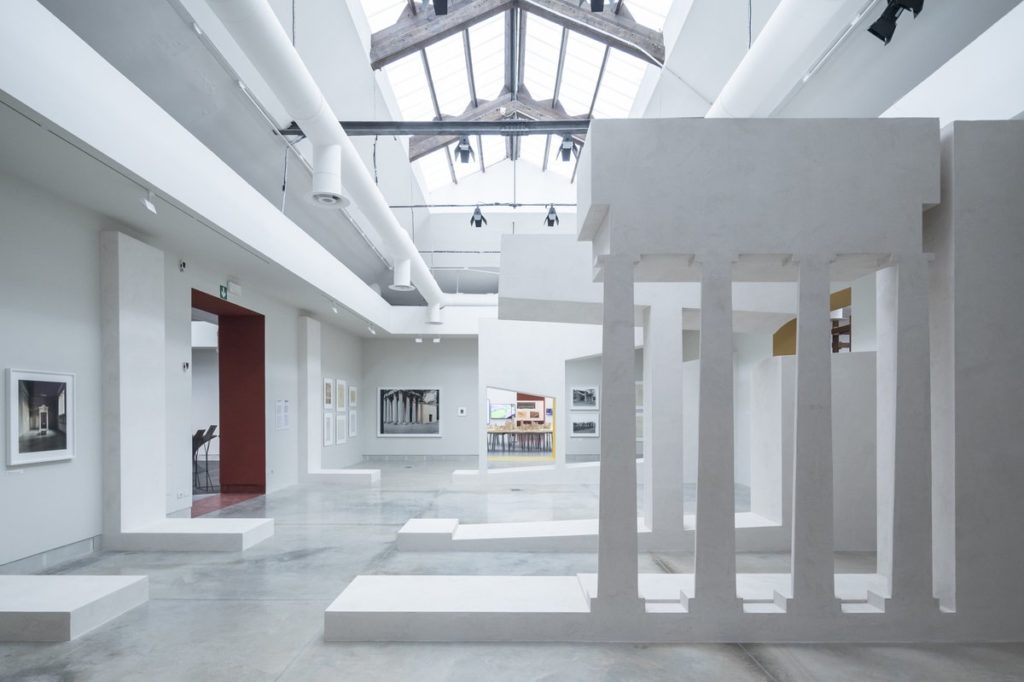 Inhabiting and transforming the lozenge-like space of a long room in the heart of the Central Pavilion's labyrinth, an installation by Petra Gipp creates a series of veiled rooms, corners and framed views, making spaces both ordered and complex. Everything is luminous. Light drops drops down from the skylights opened up by the Biennale's curators, and seeps over the polished concrete floor. It reflects off the white surfaces of Gipp's scenographic intervention to be absorbed into the shadows of the artefacts on the walls – newly commissioned photographs by Mikael Olsson and not really discernably facsimiles of drawings by Sigurd Lewerentz – which reveal the subjects of Freestanding. These are three canopies designed to capture within them the shadiness of a woodland glade; each one is closely adjacent to, but standing just free from or delicately touching, a church by Lewerentz: the Chapel of the Resurrection at the Woodland Cemetery, Stockholm (1925); the Chapels of St. Knut and St. Gertrud at the Eastern Cemetery, Malmö (1943); and St. Mark's Church at Björkhagen, Stockholm (1960).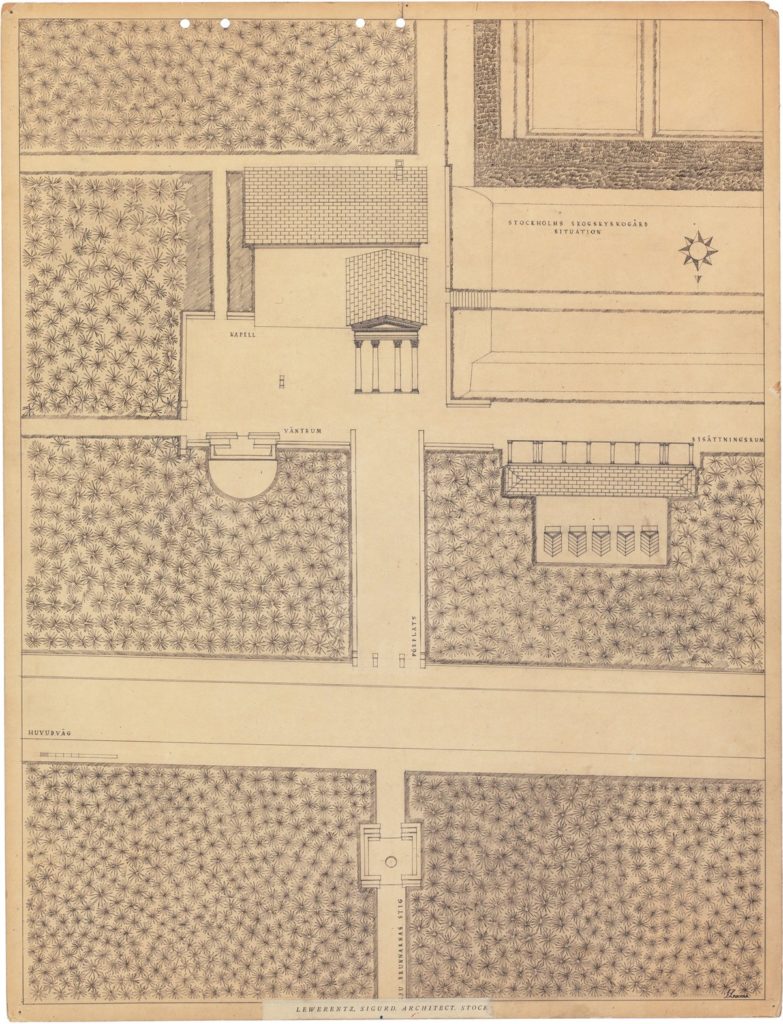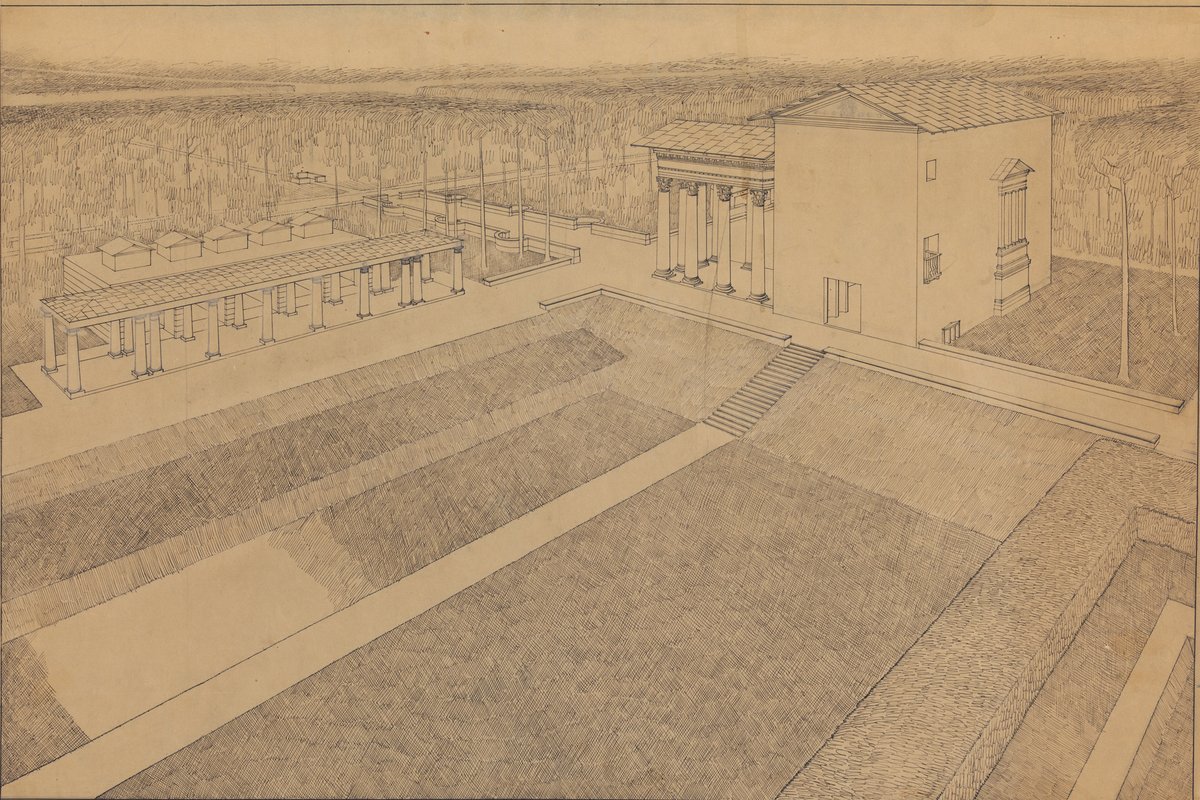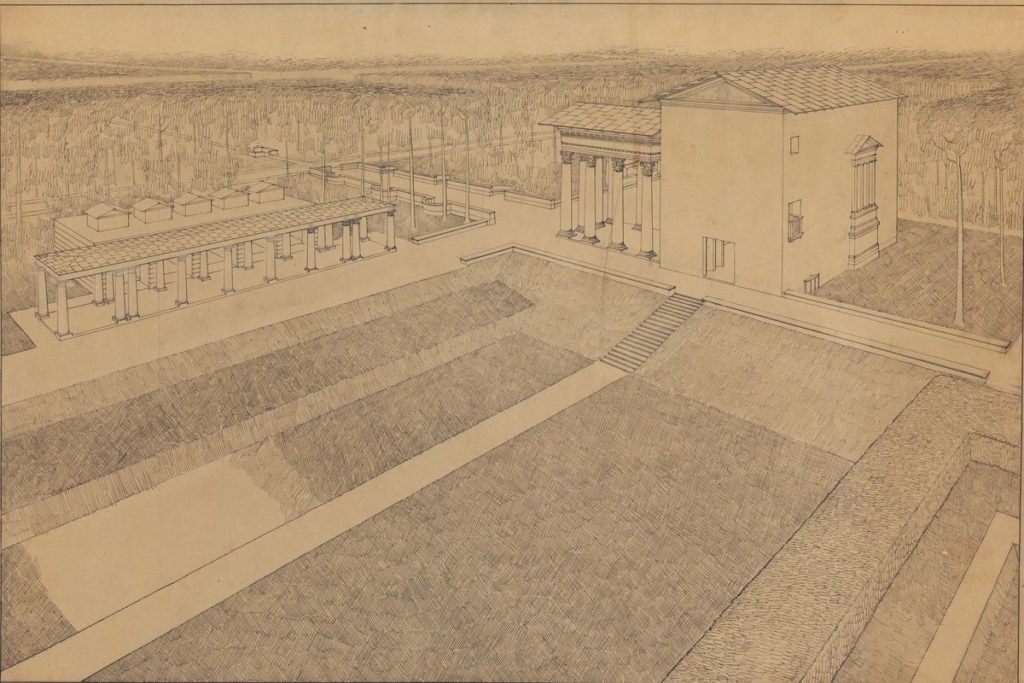 The three projects selected by the curators Kieran Long, Johan Örn, and James Taylor-Foster of ArkDes in Stockholm reveal Lewerentz's capacity to adapt and shift in response to the political and cultural changes of his long career, thus revealing the potential for a deeper commentary. Freestanding is an experiment, testing out how contemporary practitioners can engage with and respond to the work of Lewerentz and expose it to a wider audience. It is a precursor to a much larger exhibition that ArkDes, Sweden's national centre for architecture and design, is planning for the autumn of 2020 that will test the compelling myths that were initiated in the most recent exhibition on his architecture, held at the Architectural Association in London, 1989 and perpetuated through the writing of contemporary architects across the world. Holding Lewerentz's complete archive, including manuscripts and correspondence as well as drawings, photographs and films, ArkDes has the opportunity to test out and challenge the myths against reality, and define a new story.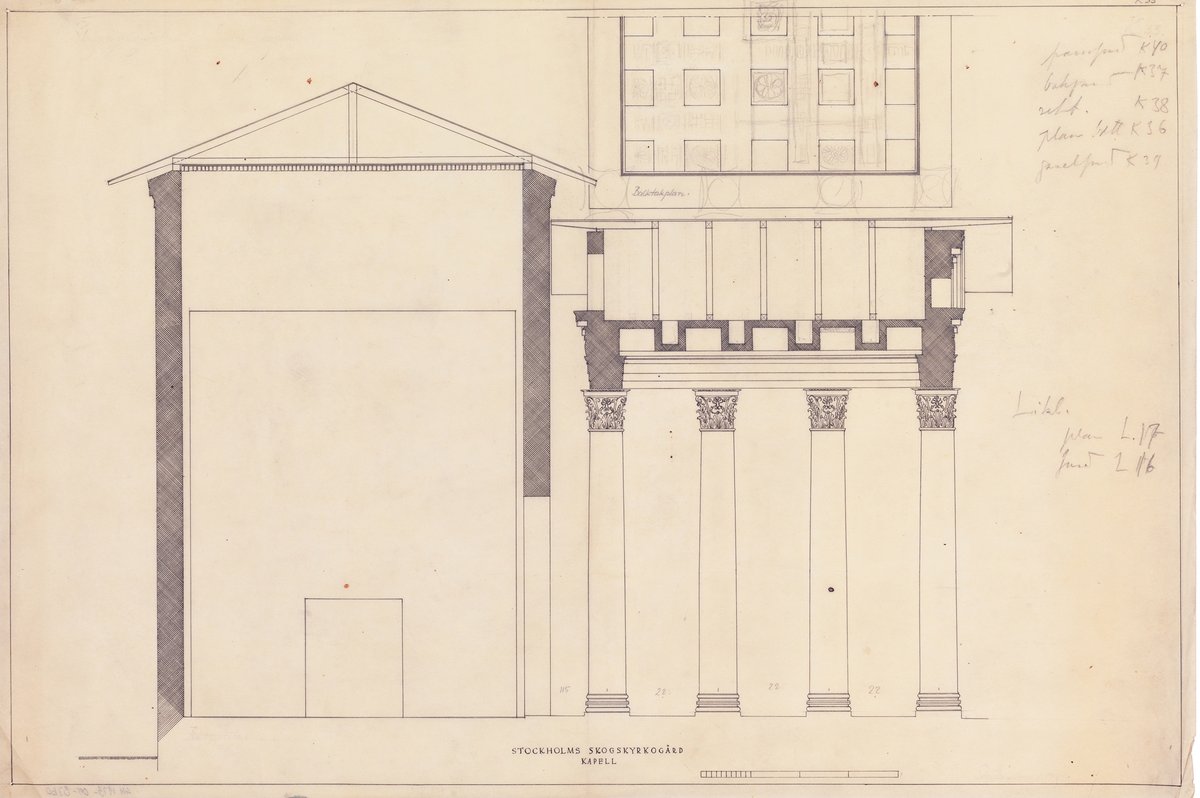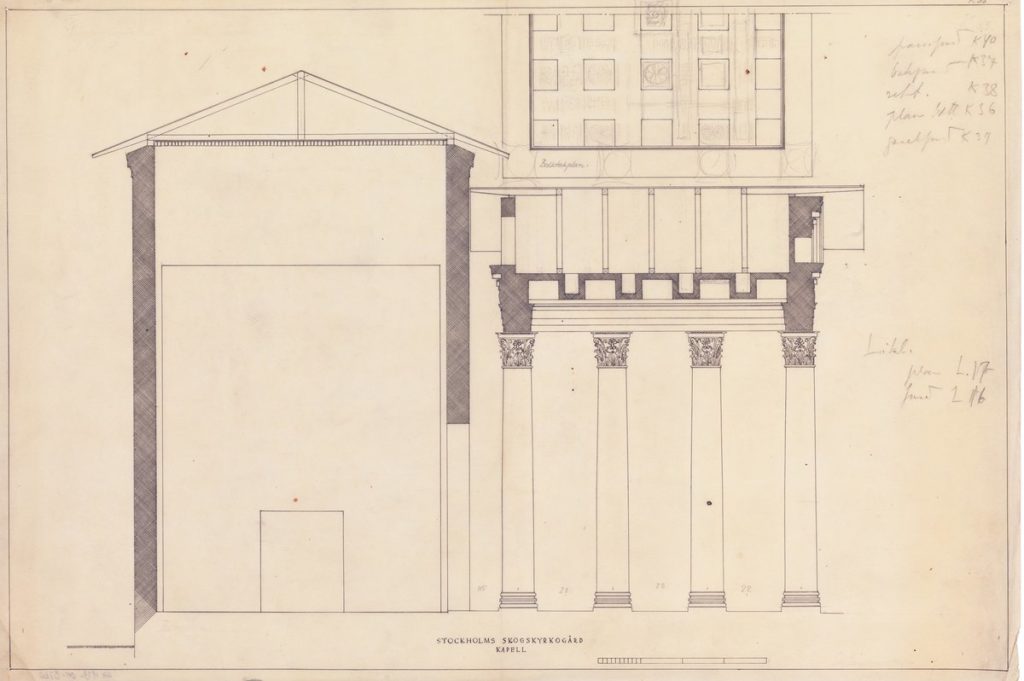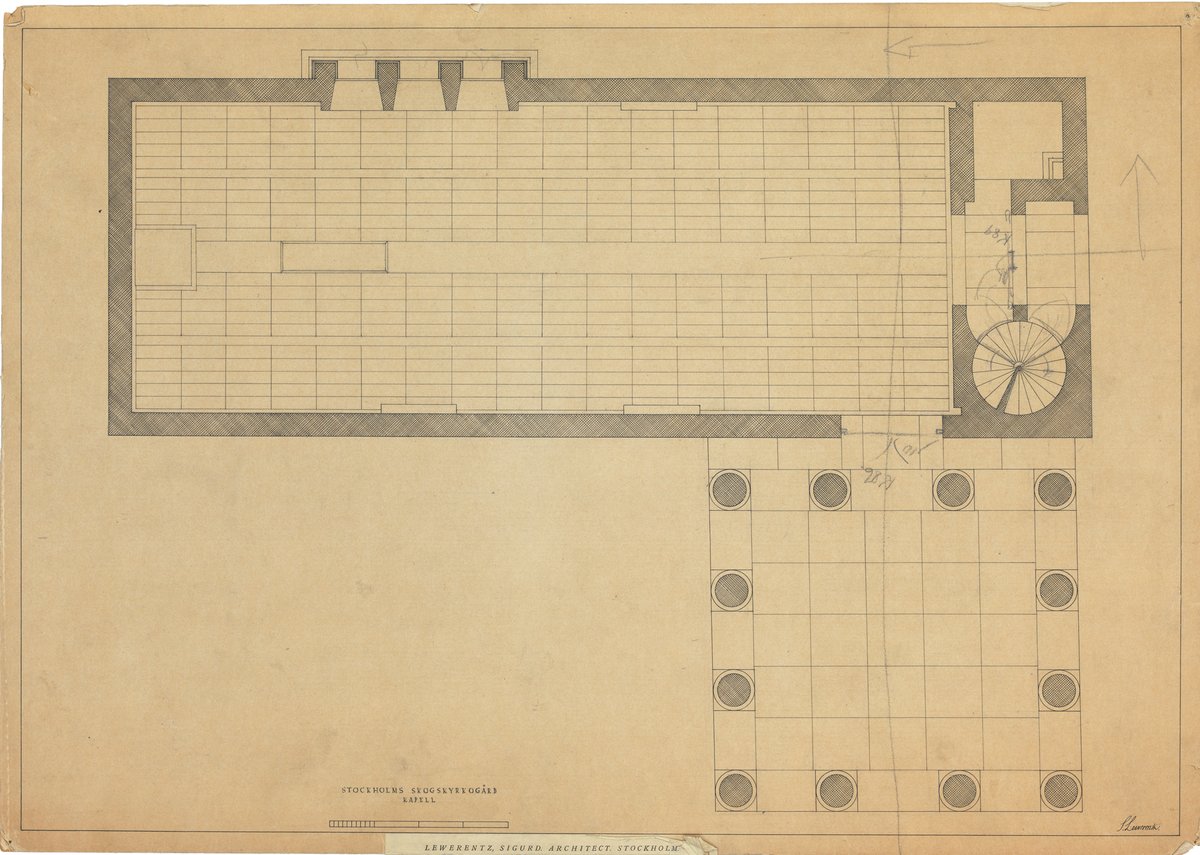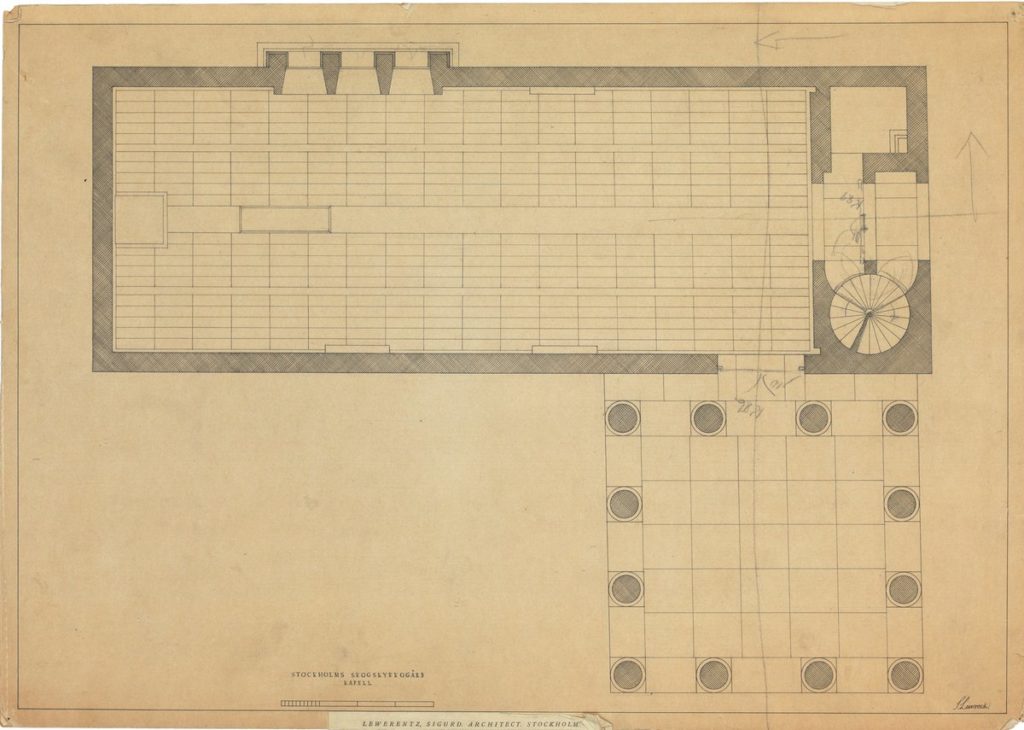 The fragment of the story that is being presented at Freestanding is already captivating. The subject, the canopy, already defies typological definition, while implying issues essential to Swedish architecture but relevant to all places. These open, freestanding structures, reminiscent of the primitive hut but also classical porticos, stand adjacent to sophisticated structures possible only in the 20th century. They produce a transition – of passage, of light conditions, of enclosure and of formal references – between the architecture and the landscape all around.